Disney cruise ships have long been praised for being kid-friendly while offering exciting amenities and spacious accommodations.
However, Disney Cruises — like all other cruises — have been severely stagnated by the global COVID-19 pandemic.
While experts project some positive improvement in COVID cases in the near future, the cruise industry is gradually getting back on its track.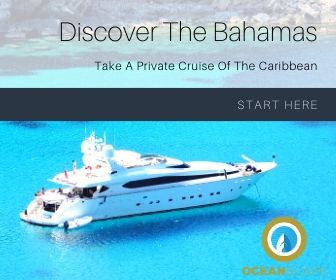 Of course, many destinations still have strict travel restrictions in effect, which sort of limits the places you can visit on a cruise.
You can sail from Florida, Miami, Galveston and other popular ports, but exactly where does the Disney cruise go?
Where does the Disney cruise go?
Disney Cruise Line typically visits destinations across the globe, and although they have a relatively small number of ships, they can offer cruises to numerous places.
As of now, these are some of the regions Disney Cruises can sail to.
Where do Disney Cruises go in Alaska?
A Disney cruise to Alaska is a once-in-a-lifetime experience where you can see wildlife, visit glaciers, and generally explore one of the most stunning, untamed tourist destinations.
How many cruise ports are there in the world
Disney typically offers Alaska cruises from late spring to early summer.
Where do Disney Cruises go in Bermuda?
Disney Cruise Line has already confirmed their 2022 lineup, which will include a visit to Bermuda aboard the magnificent Disney Magic ship.
Disney Magic will return to New York in September for a series of voyages to Canada and Bermuda.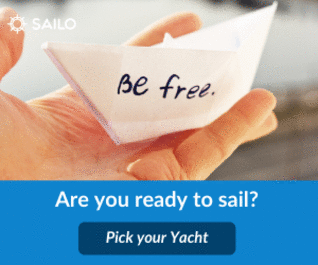 With cruises embarking from California, Texas, New York, and Florida, you will have plenty of opportunities to enjoy your holidays at sea with Disney Cruise Line.
Relax and renew your senses at the alluring sun-swept beaches.
Here, you will discover an island retreat with everything you would expect in paradise — from world class golf and water sports to the stunning coral reefs and exquisite coastline.
Boasting a unique local culture with a little British influence, Bermuda's lush landscape and colorful past is not all you will enjoy.
After visiting the vibrant coral reefs and pink sand beaches that Bermuda is famous for,
you can also set off for a special 6-night cruise to the Canadian ports of Halifax and Brunswick — all while being treated to an unforgettable onboard experience.
Best party cruises for college students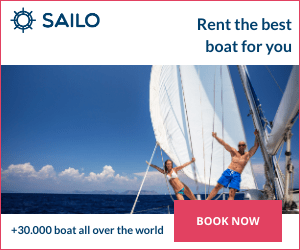 Where do Disney Cruises go in Canada?
The Disney Dream test cruise from Port Canaveral has been postponed,
but a close collaboration between Transport Canada and the U.S. government indicates that cruises will be able to resume once again.
After a notable decrease in Covid cases, Canada has agreed to lift the travel ban on November 1, 2021,
which means that the Disney Wonder ship will be free to sail off from the Vancouver port (British Columbia) in 2022.
On this Disney cruise to Canada, you will get truly immersed in the maritime charm of breathtaking ports of call.
The vacation promises captivating natural beauty, picturesque coastal seaports, and brilliant autumn colors that will certainly capture hearts of all ages.
And there is something for everyone onboard the Disney Magic, from adults-only hotspots to kids-friendly clubs.
Where do Disney Cruises go in Europe?
Europe is one of the most popular summer cruise destinations, and Disney offers 6 to 11-night cruises around the British Isles, in the Mediterranean, and to the fjords of Scandinavia.
A Disney cruise to Europe can take you to a variety of countries, including Greece, Italy, Spain, France, England, Norway, and Iceland among others.
This region is teeming with abundant culture and timeless allure awash with thousands of years of history.
Here, you can explore the magnificent blend of stunning seaside villages and the captivating cosmopolitan cities of the Mediterranean and Northern Europe,
all of which offer unique dining opportunities, sightseeing, and shopping for the entire family.
Where do Disney Cruises go in the West Coast and Mexican Riviera?
If you live around the west coast of the U.S., you can book a Disney cruise departing from San Diego to the gorgeous resort towns of Puerto Vallarta, Mazatlan, and Cabo San Lucas.
Disney cruise activities booking window
These west coast cruises are offered seasonally and usually include visits to San Francisco, British Columbia, and Vancouver.
Where do Disney Cruises go in Panama?
A Panama Canal crossing is an excellent choice if you want to test one of the premiere Disney cruise expeditions.
On this voyage, you will get to experience what it feels like to pass through the world-renowned Panama Canal, which links to the Pacific and Atlantic oceans.
These sailings usually offer stops in the Caribbean, as well as the West Coast of Mexico.
Where do Disney Cruises go in the Bahamas?
Disney cruises to the Bahamas usually pass through two ports of calls: Castaway Cay (Disney's own private island) and Nassau in the Bahamas.
While in Nassau, you will discover some spectacular excursions like the Atlantis Resort on Paradise Island, where you can unwind at the beach or try your luck at the casino.
Other excursions include a visit to Blue Lagoon Beach and the Historical Harbor Tour, among others.
If you plan on doing some shopping in the Bahamas, it is important to note that any goods and services you purchase in this region come with a 7.5 percent value added tax (VAT),
including purchases made in Castaway Cay and Nassau. On Castaway Cay, the tax will be added to merchandise purchases, snorkel and float rentals,
Stingray Adventures, spa services, bike rentals, and beverage purchases, and may apply to specific port adventures.
In Nassau, you will not incur additional VAT on cosmetics, sunglasses, gems, watches & jewelry, leather goods, and linens purchased from a licensed duty-free store.
The 3 and 4-night Disney cruises to the Bahamas are especially great if you are cruising for the first time.
This is particularly true if you are worried about how well you will fare at sea.
The shorter cruises give you an opportunity to test the waters (no pun intended) first before you can decide on whether to go on a longer itinerary.
FAQs on Disney Cruise Destinations
1. Where do Disney Cruises go from Galveston?
The Disney Wonder will be departing from the Port of Galveston, Texas once again.
The ship will sail to the Bahamas and the Western Caribbean with ports of call in Falmouth Jamaica, Castaway Cay, Key West, Cozumel, and Grand Cayman.
2. Where do Disney cruise ships depart from in Honolulu?
There are two cruise terminals in Honolulu, but most ships usually dock at Pier 2 (Port of Honolulu) — which is about twenty minutes from Honolulu International Airport if you take a taxi.
Hawaii is known for its consistently pleasant temperatures, which makes it a popular cruising destination year-round.
3. Where are Disney cruise ships docked?
At the moment, Disney cruise ships are spread out in different docks. Disney Magic is moored in Dover.
Both Disney Wonder and Disney Fantasy are anchored off the shores of Cape Canaveral, while Disney Dream is nestled at Castaway Cay in the Bahamas.
In the aftermath of the notorious COVID-19 pandemic, many cruise lines are scrambling to get their vessels back into action.
For Disney Cruise Line — currently the number one cruise line for families and Caribbean destinations — it's still not business as usual.
So where does the Disney cruise go? At the moment, all four ships in Disney's fleet (Disney Dream, Disney Wonder, Disney Fantasy, and Disney Magic) are scheduled to resume sailing by 2022 with various attractive destinations in each ship's itinerary.