Spending a day at sea is, for the most part, a fun and exciting adventure.
In addition to providing spectacular ocean views, a yacht day trip gives you the opportunity to explore stunning destinations on shore,
enjoy delicious locally-inspired cuisine, and just soak in the sun at the beach as you await your return voyage.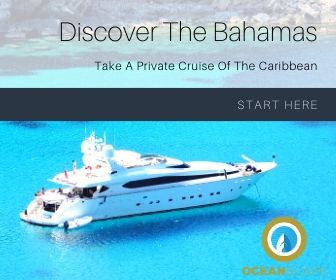 Like with every adventure, however, being in the right attire can make all the difference between having fun and sulking in your own misery during your journey. Read on for tips on what to wear on a yacht day trip.  
What to Wear On a Yacht Day Trip
To determine what to wear on a boat day trip, you need to consider a few things.
For starters, you may need an outfit for traveling onshore, and the yacht may have an evening dress code for trips that run into the night.
In general, you should base your clothing selection on the projected weather conditions and your port stops. Here are our suggestions for what to wear on different stages of a yacht day trip:
1. Excursion
You will have numerous options for fun excursions when you reach a port of call, including visiting tourist attractions, snorkeling, hiking, and shopping. Some clothing recommendations are:
For Women
Dress: A dress is a pretty versatile clothing item. Spice up your casual dress with accessories like shoes, scarves, and jewelry.
a) Tailored skirt or shorts:
You can wear these on lazy days
b) Smart casual pants:
You can pair smart casual pants with a casual/evening top that can serve as both a formal outfit and comfortable daytime cruise outfit.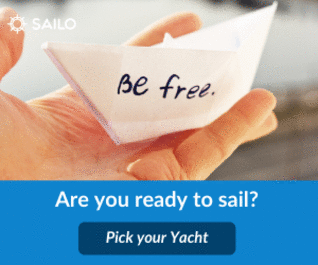 c) Casual pants or shorts:
Chose your pants and shorts depending on the activities on your itinerary
d) Light raincoat:
Carry a raincoat in case of poor weather
e) Light fleece or sweater:
Boat trips often go hand in hand with cool/cold breezes, so pack one of these to keep warm
f) Casual top:
Pack your favorite tops that match well with your skirts, pants, and shorts.
Disney cruise line phone number uk
g) Swimwear:
Don't forget to carry some swimwear if you are going somewhere hot and sunny. It will come in handy when you want to lounge on the beach or by the pool. 
h) Sunscreen:
You may also want to include some sunscreen in your baggage for sun protection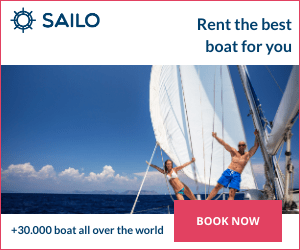 i) Sunglasses:
Sunglasses offer extra protection from the sun while you are exploring
j) Hat:
A hat is also great for sun protection
k) Walking shoes or sneakers:
If your trip involves a lot of walking onshore, remember to pack comfortable sneakers or walking shoes that can serve you on different terrains.
For Men
a) Pack-away jacket:
It is a good idea to carry a light jacket in case of rain
b) Light fleece or sweater:
It is always advisable to bring a light sweater or fleece on a yacht day trip even if you are expecting hot weather. It is comfy and packs well, and you will be glad you brought it in case you end up needing it.
c) Casual top:
Pack simple tops that go well with your pants and shorts. Collared shirts, for instance, can work great for both evening casual wear and sightseeing during the day.
Casual pants or shorts: These are a great option for practicality purposes, depending on the activities on your itinerary.
Choose a fabric that dries quickly if you are anticipating rain, or pick an item with detachable legs for variable temperatures.
Shorts are generally excellent for hotter climates, but pants are better in terms of protection from the sun and insects.
Tailored shorts: Consider packing an extra pair of shorts if you are sailing during warmer weather.
Smart casual pants: Smart casual pants are also suitable for day wear and can be worn for dinner too.
Day sack: Carry a lightweight bag for your sightseeing essentials. Choose one that is spacious and easy to carry.
Swimwear: You will probably have an opportunity to sunbathe or visit the beach/pool during your boat trip.
Sunscreen: Bring sunscreen to keep your skin from burning, whether it is sunny or cloudy.
Sunglasses: A pair of sunglasses will go a long way towards protecting your eyes as you enjoy the breathtaking ocean views, as the sun's rays can be very bright when reflecting off the water.
Hat: A hat is crucial for not only providing sun protection, but also shielding you against cold and wet conditions in colder weather.
Be sure to pick a hat that either comes with a chin strap or that can stay securely on your head during bad weather.
Walking shoes or sneakers: You will want to pack a pair of comfortable shoes for exploring on shore.
As a general rule of thumb, go for closed-toe shoes when trekking on dusty roads, or sturdy, specially designed ones for navigating beaten paths.
If your itinerary involves a lot of walking, do not wear flip-flops or sandals as they may cause blisters.
2. Onboard
Some clothing recommendations when you're onboard the yacht include:
For women
a) Swimsuit:
A swimsuit will be useful if your yacht has an onboard pool
b) Sunscreen:
Pack sunscreen to protect your skin
c) Sunglasses:
Protect your eyes by carrying a nice pair of sunglasses. They will make it much easier to enjoy the views from the comfort of your boat
d) Hat:
If your yacht day trip falls on a warm, sunny day, a hat will come in handy for additional sun protection
e) Deck shoes or sandals:
Bring non-slip shoes for wearing on the deck
f) Casual pants or shorts:
Chose shorts or pants that'll keep you comfortable while onboard
g) Fleece or light sweater:
Sometimes it can get really cold inside a yacht, even with air conditioning, so be sure to pack a fleece or light sweater to keep warm.
h) Casual top:
Pack tops that match with your bottoms.
For Men
a) Swimsuit:
Pack a swimsuit that you can quickly change into when you feel like taking a dip onboard.
b) Sunscreen:
For those who are sensitive to the sun, be sure to bring sunscreen
c) Sunglasses:
A pair of sunglasses will help protect your eyes from the sun as you take in the magnificent ocean views
d) Hat:
Bring a hat for maximum sun and wind protection while onboard the yacht.
Keep in mind that traveling by sea is especially windy, so you want a hat that will stay intact on your head even in bad weather.
e) Deck shoes:
Pack comfy shoes with non-slip soles for daytime wear on the yacht
f) Casual pants or shorts:
Onboard, you will need comfortable pants for protection against chilly climates and shorts you can wear around the boat. Look for breathable fabrics like linen or cotton when choosing your shorts.
Cargo styles are particularly comfortable and offer plenty of pocket space for keys, cards, and other items.
Fleece sweater: A fleece is important in any boat day trip for protection against the cold while onboard.
Hawaiian shirts: Hawaiian shirts with vibrant prints are fun and go with just about everything, from swim trunks to shorts.
Casual top: Have a comfortable shirt for wearing around the yacht
FAQs on Cruising Dress codes
1. How should I dress for a yacht party?
When it comes to a yacht party, it is generally better to stay simple. For instance, an off-shoulder maxi dress, a knee-length summer dress, or a flowery dress is a great choice for women attire.
You can also pair a shirt dress with your favorite sandals or flip flops for the perfect yacht party look.
2. What should I wear on a yacht casual?
For casual yacht club events, men cannot go wrong with a collared shirt and Cisco shorts or long pants.
Pastel and preppy shades like islander blue, hurricane red, and summer green rule here. Polo shirts and collared sports shirts are also popular when the occasion calls for casual attire.
If you are still wondering what to wear on a yacht day trip, a good rule of the thumb is to classify your clothing into three categories first: formal, smart casual, and casual dinner. From here, it will be easier to sort out your options depending on the nature of your trip.