Even though deciding what to pack for a cruise can look like a simple thing, it can be challenging to find the proper attire.
There is a wide variety of activities to participate in while onboard – be it dancing, gambling, or relaxing by the pool – and you want to look stylish for each one.
The best part about cruises is that there are so many options when it comes to dressing up – but where do you even start?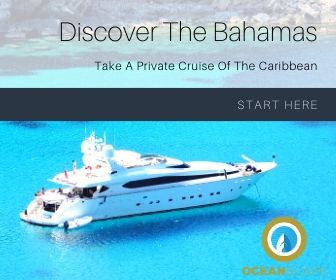 Luckily, This blog post has created an ultimate roundup of outfits that will work for almost any type of event on a cruise ship!
Of course, packing for a cruise can seem like a daunting task, especially if you're not used to traveling!
So what should you bring? How do you keep up with your clothes in the limited space that is often available onboard cruise ships?
This guide will help you select the best outfits to bring on a cruise, including what to wear for dinner, shows, dancing, among other events. 
It will also give you information on what to pack for the trip so that everything fits in your suitcase.
What to Wear on a Cruise
If you're not sure what type of clothing will work best while onboard a cruise ship.
It can be helpful to consult someone who already has experience in this field. However, the following list includes some essential tips and tricks that may make packing a lot easier!
Best cruise destinations for couples
1. The Type of Weather
What to wear on a cruise will depend on what climate you will be experiencing!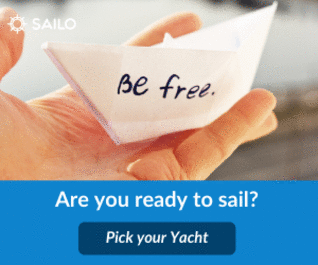 For example, if you are cruising around the Pacific Coast of Mexico, you will have to wear something different from what you will wear when visiting Hawaii.
If your trip is going to warmer climates, you'll obviously need lighter clothing than colder environments.
It's always good to check what the weather is like before deciding what type of clothes and shoes to bring!
2. The Activities You'll Be Doing
If you are on the ship, make sure to bring clothing that will allow you to have fun.
For example, if you want a relaxing evening around the pool and don't plan on going out to dinner or dancing with friends – It's best not to pack anything too fancy!
On the other hand, if you plan to attend an elegant night of theatre followed by a nice dinner in one of your ship's restaurants, it's probably better not to pack something casual and sleeker attire instead.
Things to do in port canaveral
3. If You Have Any Events Planned During Your Cruise
It can be very exciting when planning an event while onboard a ship or even just having some specific events planned for each day of your trip.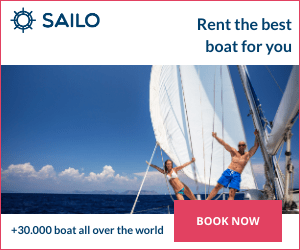 However, this also means that you'll need to pack outfits that work with your different plans for each day.
For example, if you're planning to go horseback riding, you need to have something pre-planned for that event.
The More Comfortable You Feel, The Better –  Something often overlooked when thinking about cruising is how comfortable any clothes should really be.
When sailing across vast oceans, comfort can be paramount. Something which can help with this is bringing clothing that allows you to move around easily.
Some people will choose to bring multiple pairs of comfortable, simple shoes – such as sneakers or sandals – while others may opt to use only flip-flops.
Furthermore, if you want dressier outfits for the evening – it's recommended not to wear anything too tight or restricting during the day so that you don't feel uncomfortable throughout the entire trip!
The Cruise Destination –  Cruises sailing on the Mediterranean or Caribbean will require more appropriate clothing for warmer weather.
The same can be said for Alaska cruises, which often occur during warmer months of the year and are easier to get dressed appropriately for.
The Dress Code For The Cruise Itself –  The dress code for a cruise ship is one of the most important factors to consider when deciding what type of clothing you'll want to bring!
While Royal Caribbean ships nowadays have very relaxed dress codes – meaning no specific colors or patterns are required – this can vary from one cruise line to another.
If you're booking tickets for a smaller cruise, make sure to check their site for detailed information about what is required for dressing up and down on board.
a) Attire Perfect For Almost Any Type Of Event On A Cruise
Once you've got your list of activities planned out and have considered what weather pattern you'll be experiencing in your destination city.
The next step is choosing what outfit(s) to pack! You'll probably want few outfits that you can mix and match since there is usually a limited amount of space available in your cruise ship stateroom.
Best waterproof jacket for alaska cruise
b) What To Wear At Night (Dinner Time)
i) Date Night Outfit Ideas
One of the best parts about cruising is seeing all of the amazing shows that cruise lines have to offer.
From Broadway musicals like Burn The Floor to acrobat shows such as Cirque Dreams.
You'll also find a huge variety of live comedy with performers such as Lewis Black or Kathleen Madigan.
Looking your loveliest while attending these shows is easy when you start off with the right outfit!
For a lovely night of theater and dinner,  it's a good idea to wear something simple and elegant – but not too fancy.
A dress or skirt (that can be dressed up with jewelry if desired!) is ideal for this type of outfit.
Just remember to pair this with some comfortable shoes!
This way, you'll have an outfit that works perfectly at the theater before dinner – as well as being perfect for keeping you warm on deck later once the sun goes down!
ii) Casual Night On Board
Another popular activity during the evening hours is dancing in one of your ship's many clubs.
The beautiful thing about cruising is that there are always live musicians playing, whether for background music while people play games or more formal ballroom dance.
Whatever your style might be, you can usually find a nice, simple outfit for dancing that is easy to move around in!
iii) Cruise Dining Attire
As mentioned earlier, dining on cruise ships can be an excellent experience overall.
They often require special clothing as well! While most evenings are casual enough to wear a nice pair of pants and a shirt, there are still those occasions where you'll want to dress up a bit. These are often special evenings that require more formal attire.
This means that showing off your legs in one of the above dresses would be perfect for these evenings!
You'll also need something nice to wear on any "formal" nights or even when eating at specialty restaurants while onboard.
iv) Cruise Nightclub Outfit Ideas
You may have already noticed by now that many cruises offer different ways to party!
From themed parties held in various rooms around the ship, such as the disco, to late-night dance clubs – it's possible to have fun no matter what your age!
Unsurprisingly, you'll want to look your best while partying onboard a cruise ship. After all, this is your vacation, and you deserve to dress up in whatever way makes you happiest!
These nighttime outfits are fun, cute, and definitely appropriate for any type of dance party.
c) What To Wear During The Day
Comfortable outfits are key to having a successful day of sea exploration and outdoor activities.
Whether you're spending time at the pool or touring a new city, you never know when you'll need to be ready for an impromptu afternoon hike! 
i) Daytime Casual Wear
A daytime casual cruise wear would consist of what you would typically wear on a normal day.
It's a good idea to bring both cargo pants and shorts that you can pair with your favorite t-shirt or tank top.
You can even add a sweater if you get cold quickly or just don't feel comfortable in shorts.
Make sure to bring comfortable shoes that are suitable for walking and exploring! This way, you can be comfy both at the poolside and onshore excursions.
ii) Daytime Formal Wear
A formal daytime dress that you can wear on a cruise is simple.
Think of a basic white or black dress with some nice sandals.  If you don't feel comfortable in a dress, try a nice pair of black slacks and a pretty blouse that matches your shoes.
Don't forget to accessorize with something that can go well with your attire! During the day, your shoes will probably get dirty, so don't worry about high heels too much – just stick to flip flops and flats!
iii) Spending Time Around The Swimming Pool
There's nothing quite like lounging at the pool and getting some fun while wearing a bathing suit!
As you know, this is where most of the cruise ship action happens. It's a great way to relax and meet other people as well!
Even though being around water usually means that you'll have to wear swimwear, it doesn't mean that you can get away with not looking cute!
After all, there are plenty of ways to look great both in and out of your swimsuit!
iv) Try pairing shorts with cute hats or sunglasses
These will help keep the sun out of your eyes while also making for an adorable outfit around the poolside!
Toss in some cargo pants or a simple skirt with comfy sandals, and you've got a great poolside look that will keep you cool while out in the sun!
d) What To Wear For Excursions
Cruises offer many different excursions that are offered for an extra fee. As you probably know, these activities can be entertaining!
With some good outfits ready to go, you'll be prepared in case of any changes in the weather or other unforeseen circumstances – enabling a great time to be had by all!
i) Dress Appropriately For Shore Excursions
During shore excursions, it's common for the ship to drop you off at the port, where they'll then take a break for about 3 hours.
This is so that tourists can enjoy various activities such as visiting museums or going on tours.
When leaving the ship, wear comfortable shoes that will help prevent injury while walking on rocky terrain!
ii) Make sure your clothes are also appropriate
Bring a sweater and hat if you're not used to the weather! But don't forget to look cute either!
That way, when cruise ship partners stop by the port with some free time on their hands, they'll be happy to show off your adorable outfit as well!
iii) If Going To The Beach
The beach is one of the most common shore excursion destinations.
If you're lucky enough to have an afternoon in a tropical paradise, then cute beachwear will be essential!
Pack some different outfits, including swimsuits and your favorite coverups such as sarongs or cardigans.
If going to the beach during the day, ensure that you wear sunscreen so that you can enjoy yourself all day long without getting burned!
Remember to have fun while showing off your cute cruise ship outfit at the same time!
iv) What About Scuba Diving
Don't forget to take your scuba diving gear! Planning on going diving while on a cruise? Then you'll need some great outfits for that too!
You're going to want to be as comfortable as possible with the ocean breeze blowing at you.
Try wearing some snorkeling shorts and a tank top – if it gets cold, just add in a sweater or hoodie. But, don't forget the accessories either!
Ensure your hair is perfectly styled so it doesn't get in the way during your dive. And, bring along sunglasses or goggles so that you can enjoy yourself fully!
e) What To Wear For A Family Vacation
If you plan to go on a cruise with your family, you probably already know how important it is to have an awesome outfit. Here are a  few tips and tricks for dressing up during these fun trips!
i) Dress Kids In Their Favorite Cartoon Character
What's cuter than a family full of cartoon characters?
Bring along cute costumes for your kids and dress them up in their favorite outfits! You could go with anything from Winnie the Pooh and Tigger to Jake or Lilo & Stitch.
This is a great way to have your kids enjoy themselves while making them look awesome at the same time!
ii) Adults
if you're not comfortable in a costume, just dress up in some cute shirts such as "I'm going on an Alaskan Cruise" T-Shirts.
Wear shorts and sandals for the day, then change into your favorite Disney nightgowns when it's time to go to sleep! With these outfits, everyone can be comfortable while also h
Best way to book an alaskan cruise
Frequently Asked Questions on Cruising Attire
Can I Wear Jeans On A Cruise? 
Of course, you can wear jeans on a cruise – just make sure they're comfortable and easy enough to move around in.
Jeans can look really cute with a fun top or even a flowing skirt. Jeans are perfect for walking around as it can get cold in the evening time.
But remember – denim is heavy, so you might not want to pack too many pairs!
How Long Should My Dresses Be?
When wearing formal outfits, you want to make sure that your dress is appropriate for the time of day. At night, you usually want to wear something longer such as floor-length dresses. In the afternoon or daylight hours, shorter dresses are fine.
Don't forget your accessories, though! It's always crucial to have your earrings, necklace (s), bracelets, and shoes complement each other while adding flare at the same time! Dresses are a great way to look stylish and cute; however, if you want them to be comfy, keep them long enough to cover your knees. Keep high-rise pants on hand as well for those times when the wind blows.
Which Types Of Accessories Should I Bring?
Accessories are a great way to make an outfit stand out! You can wear scarves around your waist or tie bowties at your neck. Bring along fun socks so that you can match with your outfits – such as these awesome Disney character designs! Furry earmuffs will also help in keeping warm during chilly evenings. Don't forget about sunglasses either! Sunscreen is important if the weather gets hot. However, some cruise ship beaches do have parasols for you to use.
Earmuffs are also an awesome way to accessorize, especially if you've got kids! They'll be comfortable at all times without the worry of them losing their favorite toy. You could even bring along little stuffed toys so that they can have fun while out on a morning stroll!
Final Thoughts on Cruise Attire
With all these awesome tips and tricks for looking great while cruising, you'll surely want to remember them the next time you go on your next vacation!
Be comfortable in whatever outfit you choose, but don't forget to wear fun accessories as well. Have a blast with your family members or friends while dressed up for an evening out.
Stay warm during chilly weather by bringing along long dresses and thick socks.
Ensure that everything matches together nicely so that your outfit looks complete and doesn't stand out like a sore thumb!
However, if you're just lounging around the ship or dressing up during an event such as Muster Drill, then feel free to bring along whatever comfy clothes strike your fancy.
Hopefully, our insight on what to wear on a cruise was helpful.