Closed loop cruises offer numerous opportunities to explore the many wonders of the ocean, as you pass by jaw dropping tourist attractions en-route to your destination.
The beauty of these cruises is that many of the ports of call along the way do not require a passport,
so you don't have to stress if yours is not readily available at the moment (as long as you have some proof of citizenship). Read on to learn more on what is a closed loop cruise.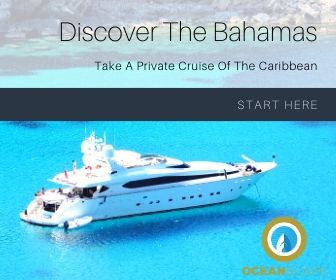 The Rise And Reign Of Roundtrip Voyages: What Is A Closed Loop Cruise?
A closed loop cruise is any type of cruise that begins and ends in the same port (homeport) in the U.S.
These types of cruises are extremely popular especially for adventurous travelers who love to take spontaneous voyages by sea.
The most popular closed loop cruises in America are:
1. Closed loop cruise to Alaska
If you are a nature lover, Alaska is the place to go. The cruise will take you past glaciers, bald eagles, moose, and whales.
You will also get the chance to cuddle with sled dog puppies and take stunning pictures on a mountaintop train ride.
While ashore, there are numerous restaurants serving fresh crab and salmon.
Is alcohol free on royal caribbean cruises
Los Angeles, San Francisco, and Seattle are the only U.S. homeports that offer closed loop sailings to Alaska.
2. Closed loop cruise to Bahamas
Home to the famous Atlantis resort, a series of casinos, water sports, and beaches, the Bahamas is ideal if you are looking for a short, affordable sailing out of Florida.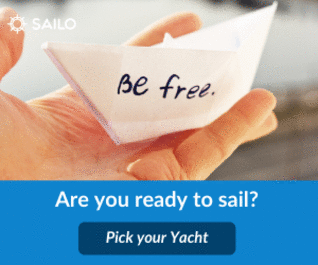 Several Gulf Coast and East Coast homeports also offer round-trip cruises to the Bahamas, including Port Canaveral (Orlando),
Norfolk, Miami, Manhattan (New York), Jacksonville, Galveston, Port Everglades (Fort Lauderdale, Charleston, Cape Liberty (Bayonne), and Baltimore.
The Bahamas comprises 700 islands and about 2,000 rocks and cays. It is not technically part of the Caribbean, but it shares many of its cultural traditions, music, and cuisine.
What to see on a British isles cruise
The territory is widely regarded as a leading destination in the cruising industry, with Nassau (its capital city) being the most popular port of call.
The stunning natural environment of the archipelago features exceptionally clear waters, warm temperatures, and brilliant blue skies.
Paradise Island, located just north of Nassau, has all-inclusive resorts that offer day packages with access to premium golf, casino gaming, shops, restaurants, and nightlife.
Be sure to pack a pair of nice binoculars to get a good view of the captivating glaciers. The binoculars will also come in handy for spotting wildlife such as otters and seals.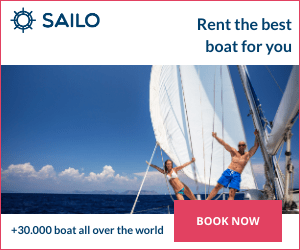 3. Closed loop cruise to Bermuda
If you need to cruise to a destination that does not require a passport, Bermuda is a great option.
Many itineraries offer overnight stays so you will have plenty of time to explore the shore, experience the nightlife, and enjoy locally-inspired cuisine in town.  
Orlando, Charleston, Norfolk, and Miami also offer one-off cruises to Bermuda sometimes.
Bermuda is a popular destination because of its gorgeous beaches and surrounding waters.
Snorkeling around Bermuda is especially common, as these waters are characterized by shipwrecks, coral reefs, and shallow areas with numerous exotic fish.
Over three hundred shipwrecks have been discovered in the most northerly coral fringe reef. 
4. Closed loop cruise to Caribbean
Renowned for everything from sunbathing and shopping to history and adventure activities like quad bike riding, waterfall swimming,
and zip lining, the Caribbean is an excellent destination with a variety of closed loop itinerary choices. The Caribbean is made up of the following sub-regions:
Southern Caribbean – Grenada, Dominica, San Juan, Bequia, St. Vincent, St. Barts, Barbados, St. Kitts, Antigua, Grand Turk, the Dominican Republic, West Indies, French, U.S. Virgin Islands, and the ABC Islands among others
Eastern Caribbean – the Dominican Republic, British Virgin Islands, French West Indies, and U.S. Virgin Islands, as well as ports such as St. Lucia, Antigua, St. Kitts, and Grand Turk.
Western Caribbean – Cuba, Mexico, Honduras, Jamaica and others
U.S. departure ports vary but they include: Orlando, New Orleans, Miami, New York (Manhattan), Galveston, Fort Lauderdale (Port Everglades), Charleston, Bayonne (Cape Liberty), Baltimore, and Tampa.
Norfolk and Los Angeles also offer one-off closed loop sailings to the Caribbean every once in a while.
It is important to note that some ports such as Guadeloupe and Martinique will not allow you entry without a passport.
5. Closed loop cruise to New England and Canada
Cruises to New England and Canada are every fall-lover's dream.
These voyages are known for their ultra-friendly locals, maritime history, and leaf-peeping opportunities and they do not usually require a passport.
Embarkation ports that provide these itineraries include New York, Boston, Bayonne, and Baltimore.
Enjoy stunning natural beauty and take a walk back in time as you cruise to Canada and New England.
Visit the legendary lighthouse in Halifax, stroll down the historic Freedom Trail in Boston, and get a feel of the Gilded Age in Newport.
Wind your way through New England's cobblestone streets, which are lined with colonial homes and antique lampposts,
or take a hike through Maine's Acadia National Park with its magnificent rocky beaches and granite cliffs.
If you have time, explore further south to the old town of Portland, a haven for water lovers, foodies, and artists alike.
Alternatively, go to Boston's Freedom Trail and learn about the American Revolution right where it began!
6. Closed loop cruise to Hawaii
Safari Explorer (UnCruise) and Pride of America (Norwegian Cruise Line), which are U.S. flagged, are the only cruise ships based in this region.
Safari Explorer cruises to the Big Island and Molokai while Pride of America offers round-trip cruises from Honolulu.
Other lines offer to-and-fro Hawaii itineraries from ports such as San Francisco, Los Angeles, and San Diego.
Hawaii is known for its tantalizing food, surfing opportunities, volcanic vistas, black sand beaches, and of course, hula dancing.
People often have to fly to Honolulu when going on a closed loop cruise to Hawaii, which you can do without a passport but airfare can be a bit costly.
You can also sail to the West Coast if you are in the mood for a longer voyage,
as itineraries on these cruises usually include at least one foreign port due to maritime laws regarding non-U.S. flagged ships.
Once you reach Hawaii, be sure to visit Oahu to learn more about Pearl Harbor.
Here, you can tour battleships and pay your respects to the victims of that unfortunate day in 1941.
You can also make your way to the Big Island and scale volcanoes such as Mount Kilauea, or busk in the sun on the remote shores of Maui and Kauai.
7. Closed loop cruise to Mexico
Closed loop cruises to the Mexican Riviera are passport-less and are an excellent option for cruisers sailing from the West Coast.
Mexico offers some stunning culture and food, and sailings to this region tend to be quite affordable.
Closed loop cruises to Mexico usually depart from San Diego, San Francisco, and Los Angeles.
A closed loop cruise to the Mexican Riviera will show you gorgeous scenery and immerse you into its vibrant culture.
During this cruise, you will get to explore the beautiful ports of call along Mexico's mainland coast, as well as the gorgeous Baja California coast.
Depending on your itinerary, you may also pass through popular ports of call in California, Chile, Panama, Colombia, Guatemala, and Costa Rica among other exciting destinations.
Remember to carry your passport so you do not miss the chance to explore these areas!
What Documents Are Required For Closed Loop Cruises?
All travelers generally need passports to enter or reenter the U.S. by land, air, or sea. Of course, there is an exception to this rule for closed loop cruises.
If you are a U.S. citizen going on a closed-loop cruise to destinations in Bermuda, the Bahamas, the Caribbean, Canada,
and Mexico, you can reenter the country with any other proof of citizenship apart from your passport or passport card, including:
a Certificate of Naturalization
Consular Report of Born Abroad Certificate
a laminated government issued picture ID
original or certified copy of a government issued birth certificate
It is always advisable to carry your valid passport with you when going on any cruise to avoid trouble at the ports of call.
Technically, however, U.S. citizens taking cruises that start and end at the same port in the U.S. have been able to sail without a passport since June 1, 2009 as long as there is proof of citizenship.
If you are a Bermudian or Canadian, however, you have to carry your passport for any land, air or sea travel.
You will also need your passport if your cruise starts and ends in different U.S. ports or foreign ports, even if you are a U.S. citizen.
Cruises that start and end in different ports are referred to as open loop cruises.
These cruises stop at ports in Antarctica, Australia, Africa, Asia, Europe, and South America and they all require a valid passport and even a visa or copy of your Green Card in some cases.
Do Minors Need A Passport To Go On A Closed Loop Cruise?
Minors traveling with a parent or guardian generally don't need a passport, but you should carry at least a birth certificate to show proof of citizenship.
Cruise lines may also require the minor to stay either in the same cabin as the parent/guardian or in an adjacent room.
However, any minor traveling alone or with someone who is not their parent/guardian, needs proper documentation showing their nationality and permission to cruise by themselves.
A written letter of consent from the legal guardian or parent is especially important if no one in the group is 21 or older.
This consent indicates that the minor has been allowed to travel alone, which may sound stickling but it helps avoid liability issues in case of an injury or accident.
Port canaveral cruise terminal
Some cruise lines like Norwegian Cruise Lines actually have a pre-written consent form that parents/guardians have to sign if they are not traveling with the child.
The letter must include at least one of the parents/guardians' name and phone number, as well as the expected length of stay.
Either way, proof of citizenship (whether passport or birth certificate) is a must for minors traveling on cruises that start and end at the same U.S. port,
but have to enter international waters during the voyage. The birth certificate has to be state-certified.
Minors who are either dual citizens or non-U.S. citizens can show proof of residency in the U.S.A.
A government-issued photo ID is not necessary if the child is under 16, but it is still advisable to carry one (or a passport) in case of being accidentally stranded in a port of call.
At the end of the day, your cruise line will have the last say on whether you can board their ship without a passport, even if your destination does not demand it.
Enquire about your cruise line's policy before booking. You should also note that some countries do not allow anyone entry without a passport,
regardless of age, so always carry one whenever possible just to be on the safe side.
FAQs Closed Loop Cruises
1. How do I tell if my cruise is closed loop?
You can tell if your cruise is closed loop if it begins and ends in the same port in the U.S. – for example, sailing roundtrip from Fort Lauderdale.
Closed loop cruises are defined by The Western Hemisphere Travel Initiative (WHTI), which implements the requirement to have a passport when cruising within the Americas.
2. Can a felon go on a closed loop cruise?
Yes, felons are allowed to sail on both closed loop cruises and open loop cruises. However, the requirements for an open loop cruise are more restrictive than for closed loop cruises.
If you are a U.S. citizen, you only need proof of citizenship (e.g. your birth certificate) to depart and enter the U.S. on a closed loop cruise.
3. Do Carnival Cruises allow birth certificates as proof of citizenship?
Carnival Corporation owns many of the popular cruise lines in the industry today, and document requirements for taking a cruise will usually depend on the cruise line.
For example, Carnival Cruise Line states that the birth certificate does not have to be certified or notarized while the Royal Caribbean Line affirms that all documents need to be notarized or original. Always check with your cruise line before departure.
Now that you know what a closed loop cruise is, be sure to research all the documents you need to travel to your destination and the ports of call along the way.
Some ports only require proof of citizenship for entry by U.S. citizens, which can be a passport or any other similar document.
However, other ports are stricter and will not allow you to enter without a passport.
It is also important to consider whether you are traveling with a minor, as travel restrictions are different for children under 18.