There are many ways to spend a vacation, but nothing beats a booze cruise for fun and relaxation.
What is a Booze Cruise? Imagine sitting at the back of a boat, sipping on your favorite cocktail while you watch the sunset over the water.
From the moment you set foot on board, there's no shortage of activities to do: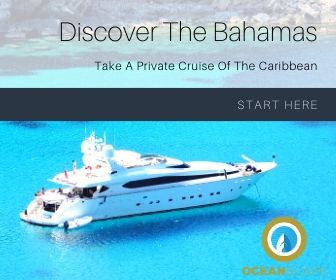 The drinks are always free-flowing on a booze cruise, from beer pong tournaments to unlimited draft beers with every meal.
If your idea of paradise is lounging by the pool while drinking ice-cold sangria, then this is for you!
You might not think that such an experience would be possible in Miami or Key West – but it is!
This article will discuss what a booze cruise is and which tours offer some of the best ones around.
What is a Booze Cruise?
Many people confuse booze cruises with just any old boat ride.
In reality, a cruise is a large vessel that offers drink specials onboard and live entertainment for its guests.
A typical day out at sea will include cocktails like rum punch while watching the sunset, followed by dinner and unlimited alcohol during your meal (which may even come in the form of shots!).
There's also always some kind of activity going on: whether it be karaoke or game shows in which you can win prizes and other giveaways!
The best thing about booze cruises is that you don't have to worry about driving home afterwards, or getting behind the wheel while you're still drunk.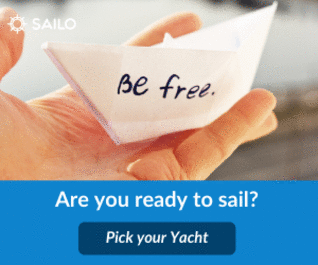 Plus, they offer all sorts of alcohol-themed activities such as karaoke and games shows onboard. 
But not only do they provide entertainment for adults, but they are also a great way to meet new people!  Here is our list of some of the best booze cruises
How to get free stuff on a royal caribbean cruise
The Best Booze Cruises
Miami is one of the best places in America to enjoy a booze cruise. What better way to see this famous city than by boat?
The Miami Booze Cruise offers two options: you can either book your own private charter for up to six people or join their public tour.
Onboard, they offer drink specials like Captain Morgan cocktails and beer buckets – all while cruising around South Beach! 
The tour lasts for four hours and includes a live DJ, karaoke show, boat games such as beer pong and flip cup.
They also offer food on board! You can order from their menu before the ship docks to enjoy your meal with an amazing view of Miami's skyline as the sun sets over it.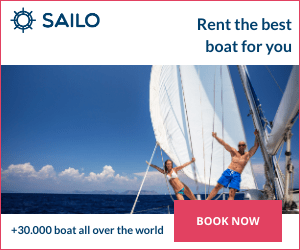 Miami is most definitely one of our favorite places for booze cruises due to its world-class amenities.
There are so many different activities happening at once that you'll never be bored!
Plus, you get access to some beautiful waterfront views during sunset – what more could you want?
How do you stop swaying after a cruise
Another laid-back booze cruise option that won't break the bank is Waikiki Cocktail cruises.
These cruises are available every day of the week and offer different time slots such as brunch, dinner, or even an afternoon cocktail!
Onboard they offer all sorts of drinks: margaritas, beer buckets mixed with domestic beers like Budweiser and Corona – not to mention there's also wine specials!
They have live entertainment on deck that includes acoustic acts and karaoke shows.  If you prefer to enjoy your cruise privately, they offer private charter cruises too!
Waikiki Cocktail cruises will take you on a leisurely ride around Waikiki Beach. If you're looking for great views and delicious drinks, then this is the best option for you!
The Lagoon Cruiser offers a few different types of booze cruises. 
One is the "Ultimate Miami Beach Experience" cruise, where you'll get to enjoy an amazing sunset over the bay and unlimited drinks for two hours!
You can also book their dinner cruise, which lasts four hours: it includes live entertainment, DJs, karaoke shows, games – all while cruising around on our beautiful waterways in downtown Miami.
No matter what type of boozy experience you're looking for in this city, they have something that will suit your needs!
Plus, there are activities happening at once, so by the end of your day out with them.
You'll feel refreshed and ready to take on anything that comes your way, or just lie down and relax after a long day.
The Aloha Booze Cruise is a great option for those who want to have an all-inclusive booze cruise experience.
This particular boat has been around since 1971, offering tours in Miami and Key West.
All of their cruises include drink specials like draft beer buckets or cocktail pitchers – not to mention free drinks at happy hour!
Attractions on board the ship typically include live entertainment such as karaoke shows, DJ's playing music from different decades, and more games than you can count!
You'll never be bored when you're out with this tour company. 
With so many activities happening at once it feels just like being on vacation – without having to worry about driving home afterwards (not that we recommend driving while intoxicated).
For those who want to enjoy Key West's famous attractions while also indulging in their favorite drink, this is the boat for you!
The best thing about these boats is they offer so many different time slots.
There are morning cocktails, afternoon boozes, even drinks at midnight – whatever your schedule allows you to enjoy! 
What's more is that they offer all sorts of drink specials like their famous Rum Punch and Margaritas, as well as game shows for guests to enjoy.
The best part about this cruise is its party atmosphere – so if you're looking for a day trip where the drinks never stop flowing, then look no further!
Key West Party Boats will take you around their beautiful city with water views as far as the eye can see.
There's something about drinking at sunset while cruising around this island town that just makes everything perfect!
Why You Should Take A Booze Cruise:
A vacation can come in many shapes and sizes, from a day trip to an extended stay. 
What some might not realize is that a booze cruise can be the best way to spend your time while on vacation. 
Booze cruises have become increasingly popular over the years because they offer so many different perks, such as unlimited alcohol of all sorts plus entertainment onboard.  
While most people go with their significant other, these tours are also great if you want something fun to do with your entire group of friends! it is also a great way to meet new people.
Things To Know Before Going On Your First-Ever Booze Cruise
Make sure to do your research on the company you're going with. Reviews or ratings from other travelers can provide valuable insight into what it's like on a booze cruise and how much they offer their guests.
If you plan on booking an open bar package, make sure that each person in your group is of the legal drinking age because those under 21 are not permitted to drink at all during this time.
The most popular packages offered by cruises include unlimited drinks throughout the day as well as some entertainment mixed in – so be aware of any restrictions before signing up!
It's always best to know exactly what you're getting yourself into when traveling for vacation; boozy cruises are no exception.
How does cruise lines fill their unsold cabins
Final Thought on Booze Cruises
Booze cruises are an excellent way to enjoy your vacation without breaking the bank!
They're perfect for those who want to relax on a boat by themselves while drinking their favorite alcoholic beverages all day long.
No matter where you go in America, there's bound to be some type of awesome booze cruise that will suit your needs perfectly– so pick one out and book today!
Hoping this article on "What is a Booze Cruise?" is helpful. Kindly leave some of your thoughts below.