Cruise ships, especially the more modern ones, are like giant floating cities with a plethora of enticing features like spas, rooftop bars, and swimming pools.
It's hard to imagine, but most of these will eventually become unseaworthy and sail off into their final sunset.
This is because the average lifespan of a cruise ship is about 25-30 years, after which it becomes either too expensive or too outdated to operate. So, what do they do with old cruise ships?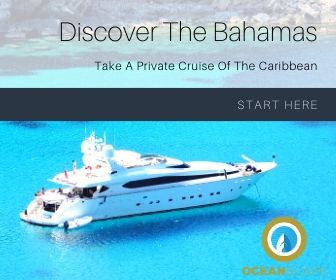 What Do They Do With Old Cruise Ships?
As cruise ships age, cruise lines have a number of options like:
Refurbishing
Selling or transferring them to other lines
Relocating to other regions
Scrapping
1. Refurbishing
The law typically requires cruise lines to dry dock their ships every three years for scheduled maintenance, but most lines also do this to refurbish old cruise ships and increase their lifespan.
Upgrades often include things like replacing furnishings and fixtures or swapping out/adding venues.
Non-essential repairs and technical upgrades are also made during these dry docks.
Who owns celebrity cruise lines
Basically anything from replacing aging machine parts to software and hardware upgrades for galley and bridge operations is included.
Minor repairs and upgrades can actually be done during an active cruise (with passengers onboard),
but those that are too disruptive usually have to wait until the ship is in service (e.g. painting and maintaining the ship's exteriors).
Once in dry dock, the ship is inspected then pressure washed and blasted to get rid of old paint and dust. New paint is applied to protect the ship against corrosion.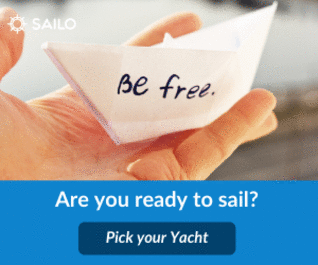 In some cases, a smaller ship will be cut in half vertically to add a new section, before it is put back together again.
MSC did this with all of their Lirica class ships, Silversea Cruises with Silver Spirit, and Royal Caribbean with Enchantment of the Seas.
2. Passing along
Most cruise ships go out in stages rather than instantaneously.
They are passed down from company to company with progressively lower responsibilities until they eventually end up in a significantly smaller,
less popular region before being taken out of service. One such example is Carnival's Tropicale.
Launched in 1981, Tropicale gave a good two decades in service before changing ownership in 2001 to become Costa Cruises' Costa Tropicale.
When was the last cruise ship to sink
It became P&O Australia's Pacific Star four years later and Pullmantur's Ocean Dream in 2008.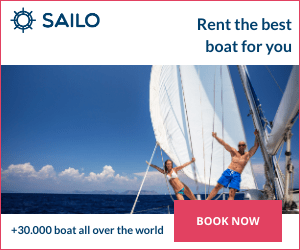 Since 2012, the vessel has been rebranded to Peace Boat and is now used by a Japanese NGO.
3. Scrapping
When a ship is too old and dilapidated to be refurbished, it's normally sold for scrap and its parts recycled in what is commonly known as a "cruise ship graveyard".
The largest ship graveyard in the world is in Alang, India, which handles almost half of all decommissioned cruise ships.
Everything is taken out piece by piece, from the large amenities like swimming pool and entertainment venues to the small fixtures like light bulbs and furnishings.
The ships are also cleaned and anything big and useful is removed and chopped into small blocks, being careful to avoid hazardous materials.
A crane is then used to lift these pieces away, one by one.
Second largest cruise ship port in the world
The Problem With Unused Old Cruise Ships
1. Storage
Like with airplanes, one of the major issues with maintaining an unused cruise ship is simply finding a place to store it.
In the wake of the COVID-19 pandemic, for instance, up to 16,000 planes were grounded and had to hide out in dry and
rust-proof areas ranging from desert boneyards to airport tarmacs and hangars.
The same thing happened to ships, which were scrambling to find a suitable place to weather the storm.
Most cruise lines simply do not have the space to dock all their ships at once, especially for huge vessels that can accommodate up to 9,000 people.
With some active vessels having to drop anchor at sea until the nearest port is available for restocking fuel and provisions, it is easy to see how old, unused cruise ships can be a burden.
2. High maintenance
In addition to the parking dilemma, cruise ships typically have to be kept in good condition so as to ensure they are seaworthy and avoid costly repairs in the future.
This can cost a lot of money, as modern cruise ships are not built or designed in such a way that you can just turn them off and leave them at a pier.
There are massive amounts of electronics, machinery, and even steel that needs regular checking, maintenance, and preventative work.
This can be done in two ways: "warm" or "cold" layup.
A lot of systems are kept functioning in warm layup, but more are shut down in cold layup like gear boxes, turbines, and ballast tanks.
Extra precautions are also enforced in cold layups such as sealing bathroom fixtures, opening all closets and dresser drawers,
putting mattresses on edge, moving linens to a dry place, and sealing off external windows and doors.
Warm layups are convenient because the ship can easily resume operation within a few weeks, but it requires more upkeep and more staff to sail to the right destination.
A large ship can easily have up to 120 crew members onboard for "safe manning" the vessel, including kitchen
and housekeeping staff, security, medial team, engineering crew, and a deck crew.
What's more, the ships have to be able to move during bad weather, such as when there is a hurricane.
They also have to comply with several regulations (including safety and environmental regulations) or risk heavy fines and even criminal charges.
For example, in 2016, Carnival was served with a $40 million fine and five years' probation after a criminal pollution conviction.
FAQs on Alernative uses of Old Cruise Ships
1. How much is a cruise ship worth as scrap?
Cruise lines generally get about $400 per ton for every ship that is scrapped in Alang, India. The return is considerably lower in Turkey at $200 to $300 per ton.
A number of factors will obviously come into play, like the location of the facilities and whether or not the vessel was registered in an EU country.
During the recent COVID-19 pandemic, these values dropped significantly, with EU-flagged ships being scrapped for as low as $90 per ton.
2. How much is a new cruise ship worth?
A new cruise ship with a passenger capacity of 500 generally goes for at least $550 million, while those with a higher
capacity of 2000-3000 passengers can reach up to a billion dollars. Ships carrying over 5,000 passengers are rarely built for less than a billion dollars.
3. Why do they sink old ships?
Instead of recycling, some old ships may be sunk after removing hazardous materials, in order to create artificial reefs and promote marine life.
This is referred to as scuttling and is often done to prevent an old, abandoned, or captured vessel from becoming a navigation hazard.
With the recent introduction of newer and more technologically advanced vessels by major cruise lines, you are probably wondering: what do they do with old cruise ships?
As with most things, every cruise ship has a beginning and an end. Just last year, for instance,
as many as thirteen cruise ships were reduced to scrap – more than in the preceding five years combined.
If a vessel is redeemable, however, it will usually be refurbished and returned to sea.