Carnival Corporation is currently the largest leisure travel company in the world, providing travelers from around the globe with exceptional vacations at a great value.
The name Carnival Corporation did not actually come into existence until 1994, but the company's foundation was laid
in 1972 when the late Ted Arison founded what is now one of the most popular cruise lines in the world – Carnival Cruise Lines.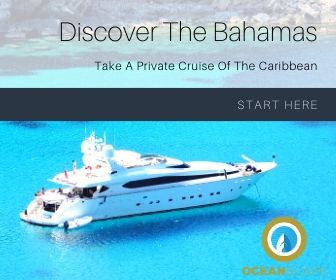 In fact, Carnival achieved the literal status of the most popular cruise line in the world in 1987,
after which the company promptly went public with an IPO of 20 percent of its common stock.
This has allowed the company to expand exponentially over the years through acquisition.
Today, Carnival has representation in almost every market of the cruise industry. So, what cruise lines does carnival own exactly?
What Cruise Lines Does Carnival Own?
Carnival is a household name for cruise lovers around the world. What most people don't know, however,
is that Carnival is actually the parent company of a lot of the cruise lines you see today.
The company's unprecedented rise to the top of the cruising industry can be accredited to its ability to manage brand autonomy,
with individual cruise lines operating with separate reservation, marketing, and sales offices. Carnival's portfolio of international cruise lines comprises of: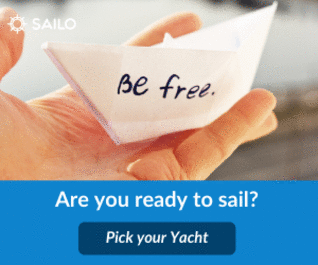 1. Carnival Cruise Line
Carnival is probably the most popular of all the cruise lines owned by the American-British company Carnival Corporation.
It also has the largest fleet in the group (26 vessels), 18 of which are licensed in Panama, 6 in the Bahamas,
and 2 in Malta. Carnival Cruise Line caters for about 22 percent of all cruising passengers and holds about 9 percent of the cruise industry's revenue.
Why don't cruise lines pay taxes
Founded by business mogul Ted Arison in 1972, Carnival has come a long way from the status of a private company to being the largest brand of Carnival Corporation.
The line is distinguished by its blue, white, and red funnel that resembles a whale's tail.
Carnival Cruise Line is attributed for introducing the concept of short, budget-friendly cruises.
Its "Fun Ships" are known for their wide variety of dining and entertainment venues, most of which are usually covered in the already affordable fares.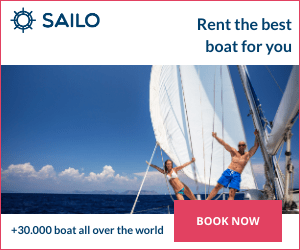 2. AIDA Cruises
AIDA Cruises was established in the early 1960s and only became a subsidiary of Carnival Corporation in 2003.
However, it is still a German cruise line that serves mainly in the German-speaking market. AIDA cruises are typically marketed for younger, more active cruisers.
Negative impacts of cruise ships
As a result, the ships are usually designed with facilities and amenities that are geared towards sports and fitness,
a wide range of dining experiences, extraordinary excursions, and high-quality onboard entertainment.
The cruise line is also quick to embrace and implement current trends to match the desires of their guests.
The cruises sail to various destinations including Dubai, Black Sea, Red Sea, Baltic Sea, Caribbean, Mediterranean,
Canary Islands, Southeast Asia, Western Europe, Northern Europe, and North America.
3. Costa Cruises
Founded in 1854, Costa Cruises is an Italian cruise line that was acquired by Carnival Corporation in 2000.
While the cruise line serves primarily in the Italian cruise market, it has fourteen ships that provide itineraries to global destinations.
Biggest cruise ports in the world
Costa Cruises is unique from other European cruise lines because of its Mediterranean-inspired cruises and festive atmosphere.
Itineraries can last anywhere from 2 to well over 100 nights, traveling to various destinations in South America, Europe, Asia, and the Caribbean.
You can also pay an extra fee for excursions such as scuba diving in Cozumel, Mexico or religious site tours in Phuket, Thailand.
4. Carnival CSSC
In 2005, Carnival announced that it would be introducing a new cruise line that would be operating specifically in the Asian/Chinese market.
This cruise line is known as CSSC Carnival Cruise Shipping. Its first project – Hull H1508 –
was started in Shanghai's Waigaoqiao Shipyard and is en-route to becoming the first large scale cruise ship from China.
The new ship will have a passenger capacity of 4,250 and 1,400 crew members.
can you go on a cruise without a passport or birth certificate
CSSC Cruise Technology Development joined hands with Italian shipbuilder Fincantieri for a series of technical services.
The cruise line plans to launch four more Carnival China ships at a later stage.
5. Cunard Line
Cunard is a British-based Carnival cruise line that has been specializing in passenger shipping since 1840.
The company is mostly known for its large fleet of luxury ships – a reputation that began in 1994 when they bought the stunning Royal Viking Sun,
regarded as the most highly rated cruise ship in the world at the time, for a whopping $170 million. Today, its five luxury liners, including the world-renown Queen Elizabeth,
Queen Elizabeth II, and Queen Mary, receive consistently high ratings that help secure its position as the leading provider of luxury cruises.
As a British-American cruise line, Cunard always had at least some of its vessels registered in the UK.
They have since transferred registration to Bermuda to meet evolving standards, like the ability to facilitate onboard weddings.
It's hard to imagine what the company founder – Samuel Cunard – would think of these changes,
but cruise lovers from around the world embrace them for making sea travel more convenient, luxurious, and enjoyable.
6. Holland America Line
When this cruise line was started, it was simply known as The Netherlands-America Steamship Company.
It was changed to Holland America Line because it used to transport large numbers of immigrants from the provinces of Holland to America.
Most of its ships are actually named after real dams in the Netherlands.
Some of the ships (like those in the Vista class) are named after points of the compass (Noordam – north; Westerdam – west; Oosterdam – east).
All the ships in its fleet have the suffix "dam" since the 1890s.
During the early 1970s, Holland America sold its cargo division and began specializing on cruise vacation travel.
All the passenger ships also received a blue hull color and new logo.
7. P&O Cruises
P&O Cruises and its sister company P&O Cruises Australia were originally owned by the British shipping company P&O,
which is credited as the first company ever to offer passenger cruising services.
P&O Cruises actually began operating under the name "Peninsular Steam Navigation Company" when it specialized in shipping between England and the Iberian Peninsula.
The cruise line detached from P&O in 2000 to become a subsidiary of P&O Princess Cruises.
It then transferred ownership to Carnival Corporation when the two companies merged in 2003.
Today, P&O Cruises is one of the most important cruising companies for British passengers with 7 fleets of high quality ships sailing globally.
8. Princess Cruises
"Princes Cruises" is a popular name in the cruising industry. The cruise line began operating in 1965 with a single ship sailing to Mexico.
More than half a century later, the company has grown to become the world's third largest cruise line,
renowned for its innovative ships, exceptional customer service, and a variety of fun onboard amenities.
It boasts a fleet of fourteen modern ships that sail about 2 million passengers every year to top destinations around the world.
Princes Cruises rose to fame in 1977 when one of its vessels – Pacific Princess – starred in a TV show called "The Love Boat." The series came on every week and was an instant hit,
introducing millions of viewers to the concept of sea-going vacations. The show has been heavily credited with promoting the dramatic expansion of the cruising industry.
9. Seabourn Cruise Line
Seabourn was originally known as Signet Cruise Lines when it first made its debut in 1986.
Established by a group of Norwegian investors led by current chairman of SeaDream Yacht Club – Atle Brynestad –
the cruise line was later baptized to Seabourn after trademark issues with Signet Oil.
In 2001, Seabourn became a subsidiary of Carnival Corporation after the latter bought out the Norwegian co-founders.
That summer, Atle Brynestad purchased two of Seabourn's vessels – Seabourn Goddess 1 and Seabourn Goddess 2 – for his SeaDream Yacht club.
Later in 2002, Carnival transferred another ship – Seabourn Sun – to its Netherlands-based subsidiary Holland America Line to leave only three original ships in the Seabourn fleet.
The company has since been reorganized to operate completely as a stand-alone brand of Carnival Corporation.
If you are wondering what cruise lines does carnival own, the general answer is nine. Most people only know Carnival Cruise Line as the subsidiary of Carnival Corporation,
but Carnival is actually a combination of nine brands that come together to create the largest cruise company on the globe.
Together, these companies have a fleet of eighty seven vessels visiting more than 700 ports across the world, and Carnival Corporation plans to introduce 16 new ships by 2025.
Carnival's nine cruise lines offer a wide range of vacation options for millions of travelers around the world,
with a variety of leisurely activities designed to suit different types of people.
In 2019, the company was catapulted into the top 160 on the Fortune 500 after totaling $20.8 billion in revenue that year,
and is recognized by Forbes as one of the top 100 largest public companies in America.