Cruise lines have a set of rules regarding things you can bring on their ships.
Some of these rules are enforced by all cruise lines while a few are only enforced by specific companies.
In addition to these regulations, you also have to observe the rules of the country your cruise ship is registered in, as well as those of the ports of call.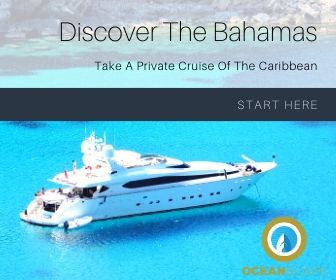 So, generally, what can't you bring on a cruise?
What Can't You Bring On A Cruise?
Some common things you may want to bring on a cruise but shouldn't include:
1. Certain Household Appliances
Household appliances such as coffeemakers and irons are prohibited on all cruise ships.
Irons are convenient for removing those ugly creases from your clothes during a formal night, but they are a fire hazard that can cause significant danger at sea.
Some lines such as Carnival (all ships) and Holland America (some) offer self-service launderettes with ironing boards (at a pretty high fee), but others like Norwegian and Royal Caribbean do not.
If you are a coffee person, you will have to do with the drinks being served in the onboard cafe.
You can pay extra for a decent cup at the specialty cafe, but you can't bring a whole portable coffeemaker from home as they are a potential fire hazard.
The same applies to any other electric items, especially heat-producing ones like electric kettles and hot plates.
You can, however, bring your own French press and ground coffee and make your own coffee onboard.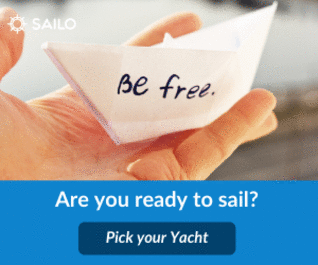 2. Weapons
It goes without saying, but things such as brass knuckles, handcuffs, guns, and martial arts equipment (knives, belt knuckle, throwing stars, flails, etc.) are strictly prohibited on cruise ships.
Some cruise lines are fairly lenient when it comes to knives, for example Carnival allows knives with four-inch blades (or less) onboard, but you still have to deal with the TSA, which has its own rules.
With the current state of heightened security awareness, you should probably avoid bringing anything that can be considered a weapon as it will likely be confiscated anyways.
How safe are cruise ships today
3. Liquor/Beer
A large percentage of cruise lines' revenue comes from selling goods and services onboard.
There are restaurants, spas & treatment centers, sports facilities, and of course, bars where you can buy beer and other beverages.
Cruise lines will go a long way to bring as many people onboard as possible to increase the sales of these items onboard, which often includes offering much discounted booking fees.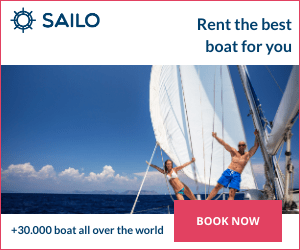 So, if you are caught smuggling beer or liquor into your cruise ship, it will usually be confiscated and discarded.
However, you can bring alcohol purchased in port, as well as wine in most cases.
The wine must not exceed the line's recommended limit and you will often have to pay corkage fees for consuming it outside of your cabin. 
Nonalcoholic beverages are allowed in a "reasonable" amount, including soda and water,
although some lines have begun requiring passengers to purchase nonalcoholic bottled beverages onboard in cans (e.g., Carnival).
What happens if u fall off a cruise ship
4. Recreational Drugs/Controlled Substances
If you were planning to take magic mushrooms on your cruise, you've got another thing coming.
Cruise ships operate under the rules of the country they are registered in, which can be very strict when it comes to bringing drugs onboard.
For example, cruise ships flagged in the Bahamas and Bermuda are regularly visited by drug-sniffing dogs.
According to the laws of those countries, the authorities can board and inspect your ship for drugs at any time.
Since you are not the ship's owner, your presence isn't even required to conduct the search.
What's more, room stewards and other passengers can report you on suspicion of drug use.
If you are found in possession of any illegal or controlled substances aboard the ship,
you will likely be disembarked at the next port and taken in for questioning — something most passengers wish they'd known beforehand.
5. Hover boards
Hover boards are also on the list of things you can't bring on a cruise. Hover boards can be a serious threat at sea as their rechargeable lithium-ion cells are packed with a
potentially flammable solution, which had been shown to explode when the battery is overcharged, defective, or damaged.
In fact, major online stores including Target and Amazon had temporarily suspended sales, while Overstock.com had stopped selling hover boards altogether.
This came after some of the devices from disreputable manufacturers were linked to a series of fires, many of which happened indoors and could have led to severe injuries.
If you are looking for a toy to keep your kids entertained, handheld videos are allowed onboard.
Many cruise ships are also equipped with things like board games, surfing/skydiving simulator, ice skating rink,
ropes course, water slide, zip line, and rock-climbing wall that will keep you and your family completely occupied. 
6. Candles and Incense
Open flames are a disaster waiting to happen. As such, all cruise lines do not allow any candles or incense onboard.
7. Perishable food
Generally, cruise ships do not allow any homemade perishable food onboard.
If you are sailing with a baby, be sure to check with your cruise line about the food they provide and their policy on bringing food onboard.
Some cruise lines provide free baby food, but others require you to pack your own. If you decide to bring your own baby food, ensure that it is pre-packaged and sealed.
Princess cruise pregnancy policy
8. Power Strips
If you have been on a cruise before, you probably noticed that most of the cabins have two or three plug sockets at maximum.
A power strip would be ideal for charging multiple gadgets simultaneously, but many cruise lines have banned these electrical devices.
This is because the surge protector can cause an electrical fire if the circuit is overloaded.
Alternatives include multi-socket outlets, USB charging stations, and outlet adapters that don't have a surge protector.
FAQs on Blaklisted Items to Bring During Cruising
1. Do cruise ships search your bags?
Yes, all bags on cruise ships are checked and scanned. In addition, you need to pass through an airport-like detector and have your photo taken before you are allowed onboard.
Any alcohol and other banned items are usually confiscated and may be returned at the end of your cruise.
2. Can you bring your gaming consoles on a cruise?
Yes, gaming consoles are allowed on cruise ships, so you can bring your Xbox One, Nintendo Switch, Nintendo Wii, and PlayStation 4/Playstation5 onboard. Cruise lines do not have restrictions on these electronics.
3. Are matches/lighters allowed on a cruise?
Normal lighteners and matches are allowed on cruise ships. However, novelty lighters and "torch lighters" that resemble guns are prohibited.
Torch lighters are not allowed onboard because they produce a powerful, concentrated flame that could cause fire on the ship.
What can't you bring on a cruise? The specific list of things you can bring on a cruise will ultimately be determined by the cruise line,
the country where the ship is licensed in, your destination, and the ports of call in-between your voyage.
Some items like grooming tools are allowed onboard even though they fall in the category of sharp objects. Be sure to check with your cruise line to avoid any frustrations.