Vacaya has really revolutionized the gay cruising concept by opening up the experience to polyamorous, pansexual, asexual, intersex, queer, Trans, bisexual, and lesbian people, as well as individuals questioning their sexuality.
In fact, there is no other large-scale adults-only vacation company in the world designed to cater for both straight and LGBTQIAPK individuals.
Vacaya vacations are fun and simple with friendly parties, welcoming activities, tailored entertainment, personalized service, customized itineraries, and transformative moments.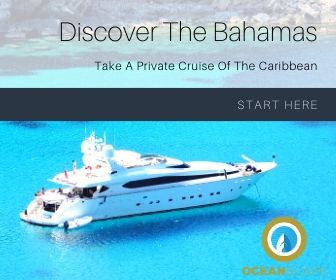 In this article, we'll look at some of the best Vacaya gay cruise reviews.
Top Vacaya Gay Cruise Reviews
Vacaya LGBT+ cruises are all about enjoying the good times, making new friends, appreciating the old ones, and finding beauty in the details.
If you are looking for a memorable adventure this holiday, here are five Vacaya gay cruises to get started.
1. New Orleans Cruise
This 8-night round trip adventure starts and ends in gay-friendly New Orleans, and it will be the first U.S. based river cruise in the history of LGBT+ travel!
Spacious luxury awaits you aboard the masterful American Duchess, the unique American ship with delightfully modern amenities, fun entertainment venues, and gorgeous decks.
The cruise starts at the Hilton Riverside, where you will stay overnight and then wake up for a short walk to your ship.
Don't worry; the Duchess will be docked at the foot of Canal Street by the Riverwalk Shopping Center, just a few feet from the Hilton Riverside hotel.
Dining onboard the ship is a finger-licking affair. The Duchess' prized culinary team utilizes the diverse range of fresh, local ingredients in the region to prepare unique, tasty meals.
Savor each bite as you take in gorgeous views of the massive Mississippi.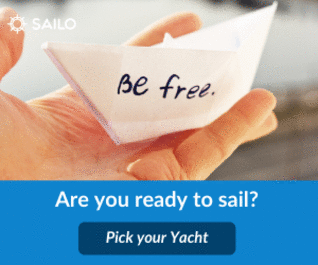 The supercilious feel of the River Club and Terrace (with a double-sided bar and open-view kitchen) sets the mood for the lovely cocktails and splendid dining.
What's more, the open-air terrace comes with covered, hotel-style seating for both relaxed dining and leisurely lounging.
You will spend your evenings enjoying all of the signature entertainment features of Vacaya.
The Show Lounge is where most of the action will be, so be sure to clock in every night for unparalleled entertainment.
As history is such an important part of this experience, various guest historians will take to the stage and give you a little walk back in time.
These noted speakers will be a feast for your ears, offering amazing insights on the heritage and culture of the Deep South.
2. Caribbean Cruise
Book your spot aboard the vibrant Celebrity Millennium for an exclusive seven nights gay cruise adventure from Fort Lauderdale deep into the Southern Caribbean.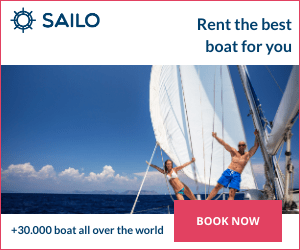 Here, you will be exploring two of the most tranquil islands on earth – Curacao and Aruba.
Your journey will begin in gay friendly Fort Lauderdale, where you will have the chance to connect with other gay cruisers in fun new ways.
The term "Aruba" is often associated with things such as turquoise, white sand beaches, year-round sunshine, and clear waters.
Indeed, when it comes to the ultimate getaway destination, Aruba is almost synonymous with paradise – or, as Aruba's motto goes – "one happy island." The choices of things to do here are endless and varied.
You can spend your time sipping cocktails at one of the many beach bars, or simply basking at the beach. Or you could do some exploring by taking excursions to the Santa Cruz Donkey Sanctuary,
the National Archeological Museum, or the Aruba Butterfly Farm.
The food in Aruba borrows heavily from African, Portuguese, Spanish, Indonesian, and Dutch traditions, and there are several different types of restaurants around –
from beachside grills serving Dutch pancakes and fresh seafood to romantic, fine-dining destinations.
Although the island does not really have a "gay beach" per se, there are some cool gay friendly beaches with both LGBT+ tourists and locals alike (e.g. Eagle Beach).
From here, the cruise will sail off toward Willemstad. The bright, open skies and beaches here may feel like you are in a Dutch city,
but do not let the European-style streets and colonial pastels fool you – you're on one of the greatest islands on the Southern Caribbean!
You will quickly fall in love with the crystal clear waters, beautiful beaches, and dazzling snorkeling and diving opportunities.
When in Curacao, be sure to take some time to stroll along the quaint harbor and Old Town, both of which have been recognized as World Heritage Sites by UNESCO.
3. Greek Isles Cruise
Looking for the best gay cruise heading to Greece this vacation? From August 18-25, 2022, Vacaya will finally be offering an elegant 8-night round trip from Athens to the most requested destination – the Greek Isles!
Apart from the gayest and most popular islands like Santorini and Mykonos, this cruise will also delve into the most inaccessible islands such as Hydra, Patmos, Symi, and Amorgos.
You will be sailing the magnificent Le Bougainville, which has a host of attractive features such as free WiFi.  
Your journey begins in Athens, where you will travel back in time on a visit to UNESCO World Heritage site Acropolis.
Just below this site is the gorgeous Plaka, with its labyrinth of vibrant streets filled with the aroma of garlic prawns and moussaka.
Part of the newest fleet of ships, this cruise is able to penetrate the most charming little ports of call to give you a feel of the real Greece.
You will be staying overnight in Mykonos, which should give you a lot of time to explore all of the magical things this place has to offer.
You will also have an extended stay in Santorini, which is thought to be the original site of the lost continent of Atlantis before Thera blew her top and blasted it to smithereens.
4. Seychelles Cruise
Bored of the Carribbean? Looking for a fresh winter escape instead of repeating the same old itineraries?
Then you may be interested in Vacaya's upcoming adventure to the Seychelles.
This rare and unblemished heaven on earth is blessed with an astounding array of marine life, pristine white sandy beaches, deep turquoise waters,
as well as cuisine and culture shaped by a wide range of Asian, African, and European influences.
One of Vacaya's objectives is to take guests to completely new and exciting destinations – interesting places that other gay and lesbian travel companies have never visited before.
This objective was the inspiration behind the luxurious 8-night Seychelles cruise aboard the mighty Le Bougainville.
The 5-star open design, marina, and sleek exterior lines of Le Bougainville make this vessel perfect for exploring the beautiful island nation, which sits just off the eastern coast of Africa. 
This will be your home for eight blissful nights. Onboard, you will enjoy delightfully comfortable and spacious common areas,
a multi-sensorial underwater lounge, an outdoor pool, high-tech equipment, and a marina for easier access to the inflatables.
5. Antarctica Cruise
A once-in-a-lifetime lesbian and gay cruise adventure, this 11-night Vacaya round trip begins and ends in Buenos Aires, Argentina.
The thrilling journey takes place onboard one of the most luxurious expedition ships in the world – Le Boreal. A 5-star vessel created for kings and queens,
Le Boreal subtly combines serene wellbeing, intimacy, and luxury in a spectacular fashion. The idea is to create a peaceful sense of escape from the outside world.
With the ability to carry up to 200 passengers, this ship will allow you to explore the unique wildlife in Antarctica in small, close-knit groups, all in an ambience of casual elegance and undeniable luxury.
It was specially designed as an expedition vessel with advanced navigation tools and a higher ice-class that allow her to maneuver the Polar Regions.
Antarctica is always a unique travel destination because it is remote and comes with a few surprises.
Here, nestled in the middle of the great Southern Ocean, you will find nature at its best element.
You will see a variety of mammals and penguins eagerly feeding and nesting during the limited summer months.
There are also many species of birds, including the mighty king of the sky – the Albatross. During the austral summer days, thousands of whales also flock at the shores of Antarctica to feed.
Set sail to the mythical Antarctic Peninsula for an unforgettable experience.
Throughout your adventure, you will find yourself in the midst of brilliant shades of white and blue, surrounded by stunning wildlife.
This is home to a wide range of animals like fur seals, elephant seals, giant petrels, and humpback whales.
A Vacaya gay cruise represents exactly what we strive to achieve as a community – friendliness, warmth, open-mindedness, limitless, and bliss.
It is a sort of utopia where you get to connect, laugh, and expand your network with other friendly gay cruisers without feeling judged or inadequate.
Besides, there is no better feeling than the freedom of sailing on the open waters – with nothing but unobstructed views of endless horizons, countless stars, and distant vessels.
An interesting fact to note is that Vacaya charters the whole vessel when organizing a cruise, whether it is a luxury river-ship in Europe or a large cruise ship in the Caribbean.
This way, it is possible to fully customize the itinerary and create tailor-made social activities and entertainment options that are suitable for the gay community.