You won't be hard-pressed to find a gay cruising destination from Sidney – there is a plethora of sounds, sights, and activities here to dazzle all sorts of adventurers.
Visit all or one of the three iconic landmarks in the city: the crescent-shaped, white-sanded Bondi Beach, the enormous arched Harbor Bridge, or the Sidney Opera House.
Alternatively, immerse yourself in ancient, medieval, and modern works of art at the Art Gallery in New South Wales, or head to Manly Beach for a tour of the North Head Cliffs,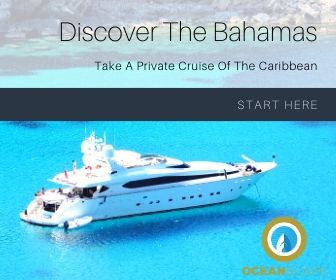 which offer unhindered views of the skyline and the bay. If you are looking for a fun cruise to spice up your holiday, here is our selection of the top 5 upcoming gay cruises Sydney.
Best Upcoming Gay Cruises Sydney, Australia
1. 13-Night Australia & New Zealand Cruise (from Jan 14, 2023)
Pack up for 13 nights of fun on sea aboard the remarkable Noordam ship, which will be sailing from Sidney, Australia to New Zealand.
The compact size of this ship, coupled with the limited capacity of 2,000 passengers, provides a certain level of intimacy that makes it easy to meet new people and make new friends.
In case you get bored or run out of things to chat about, you can always retreat to your own personal space and immerse yourself into a good book.
For food, you will be treated to a daily serving of afternoon tea as well as dinner in the two specialty restaurants and the main dining rooms.
The free online access and clubby, coffeehouse vibe in the Explorations Café also makes it great for reading.
Pre-dinner entertainment includes dancing to show-tune and ballroom classics and listening to a duo violin-piano performance.
Onboard programming generally leans toward the educational, for example BBC Earth documentaries, Microsoft-sponsored computer workshops, and cooking presentations.
The piano bar tends to get rowdy as things pan out, with cheerful sing-alongs running late into the night.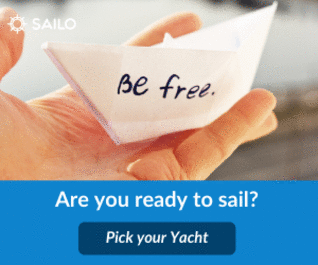 If you are more interested in some calm late-night fun, the Blues Club is a better choice. Like with other HAL vessels,
Noordam is adorned with impressive pieces of artwork that create lovely visual surprises throughout the vessel.
Read: How do you meet gays on a cruise ship?
2. 10-Night Great Barrier Reef Cruise (from Nov 22, 2022)
Ten days of adventure await you aboard the magnificent Radiance of the Sea on this Sidney gay cruise around the largest coral reef system in the world – the Great Barrier Reef.
There are plenty of activities onboard to ensure you don't get bored on this voyage. Scale the Rock Climbing Wall or join your buddies for a game of mini golf.
Anyone can challenge themselves at the iconic Rock Climbing Wall for an unobstructed view of the ocean, from beginners to skilled climbers.
Alternatively, unwind at the stunning Sea Spa and Fitness Center or watch a movie on the poolside screen.
The spa center is a luxurious sanctuary that offers amazing medi-spa services and treatments (at a cost) to leave you glowing from the inside out.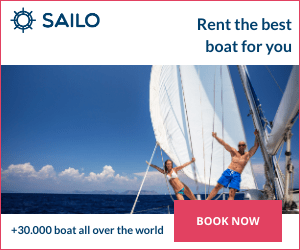 For energy, enjoy mouthwatering cuisine like the exotic Asian grubs at Izumi or the authentic Tuscan flavors at Giovanni's Table.
Alternatively, head to Chef's Table and enjoy a 5-course culinary meal, or visit Chops Grill for contemporary steakhouse dinner with a twist.
Izumi is especially popular for its specialty meals, from flavorful meats and izakaya-style appetizers cooked expertly on ishiyaki grilling stones to delicate nigiri, fresh sashimi, and perfectly rolled sushi.
Similarly, dinner at Chops Grille often goes beyond the usual steakhouse experience, with reimagined classics such as expertly cooked prime beef, white truffle-scented mushroom soup, gruyere cheese tater tots, and succulent Maine lobster.
Airlie Beach is the go-to place for maritime adventure. It is the mainland town with the easiest access to the numerous Whitsunday Islands.
Spend your time snorkeling around the Great Barrier Reef or relaxing by clear waters at Whitehaven Beach.
You could also pop into the mainland for a cup of Australian latte, or take a stroll along the Airlie Beach waterfront.
Cairns, Australia has many things to do as well. This tropical paradise is loved for its beautiful temperate weather throughout the year,
and it is the perfect kick off point for natural wonders such as the Great Barrier Reef and the Daintree Rainforest.
There is also the Botanical Gardens, where one of the most diverse exhibitions of tropical plants in Australia is located – the Kuranda Scenic Railway.
Read: Gay travel tours
Take this Australia circumnavigation and immerse yourself in the Land Down Under. Departing on November 12, 2022, this Sidney gay cruise will be taking place onboard Holland America Line's Noordam.
Travel to the Great Barrier Reef for a fun-packed adventure. You can snorkel from a reef pontoon, exploring a breathtaking underwater world rich with a wide range of marine life.
Engage in a variety of activities such as swimming, an underwater viewing observatory, a semi-submersible ride, and intermittent presentations by marine biologists.
You can have your lunch at the pontoon and purchase additional beverages at the bar aboard the catamaran.
Try barra fishing in the Hinchinbrook or Burdekin, wagon riding in Charters Towers, skydiving in Townsville, bird watching at the wetlands,
scuba diving on the Great Barrier Reef, or snorkeling around Magnetic Island. With rainforest, reef, and wetlands all within a short distance of Townsville,
you will be dazzled by the breathtaking natural wonders of Australia.
North Queensland hosts the oldest surviving rainforest in the world – the Wet Tropics Rainforest. Spend your day exploring this living time capsule by walking and driving through the lush trees.
Listen to captivating tales about the region from expert local guides as you depart from Townsville through sugarcane and pineapple plantations.
The scenery includes waterfalls, mountain streams, and a beautiful view from McLelland Lookout.
Read: Are there gay cruise ships?
4. 16-Night New Zealand Holiday (December 17, 2022)
This round-trip gay cruise from Sidney takes you to Auckland's stunning Maori culture, Tauranga's peaceful beaches, Dunedin's beautiful wildlife, and captivating Milford Sound.
Milford Sound (or Piopiotahi in Maori) is nestled on the west coast of South Island but, despite the name, it is actually a fjord – a narrow inlet resulting from thousands of years of glacial erosion.
The Maori are believed to have been the first people to explore the sound and the surrounding area (that is now Fiordland National Park) about 1,000 years ago, followed by Captain Cook in 1770. 
The stunning Fiordland National Park encompasses rain forests, fjords, lakes, and mountains on a staggering 12,000 square kilometers (4,633 square miles).
This area was once occupied by Maori hunters and later small settlements of European whalers, but generally the region has always been largely devoid of human population,
owing to the wet landscape and steep peaks. However, the national park is a haven for countless animal and plant species,
including some rare ones like the flightless takahe bird, which was once thought to be extinct.  Among the natural wonders offshore are whales, dolphins, and seals.
5. 13-Night New Zealand Cruise
Get aboard the new vibrant Royal Princess for a delightful 13-night cruise around New Zealand. The Royal Princess can accommodate up to 3,600 passengers and offers new, creative ways to help you escape completely.
Fjordland National Park is along this voyage, home to the Dusky Sound, Doubtful Sound, and Milford Sound. It's a region of remote fjords, crystal clear rivers and lakes, towering granite peaks, snow clad mountains, misty virgin forests, and waterfalls.
Dunedin, the main city in New Zealand's Otago Region, is also along the way. Here, you will find many Scottish relics like a statue of Robbie Burns,
as well as fine examples of working heritage like the beloved Taieri Gorge Railway, the Gasworks Museum, and Speight's Brewery.
Spend a day at the city center of Auckland shopping, looking for adventure, and discovering New Zealand culture and arts, or enjoy unobstructed views from the Skywalk.
Board the Kuranda Scenic Railway at Freshwater Station for a ride through the Barron Gorge. The railway, which is 21 miles long, is considered to be a tremendous engineering feat.
During your train ride, you will pass by rugged mountains, deep gorges, and magnificent waterfalls, across thirty seven bridges and fifteen tunnels on your way to the Kuranda Ranges.
Once in Kuranda village, you can choose to explore the many art studios, relax in a café and watch the vibrant and colorful village life go by, or visit the Australian Butterfly Farm.
Hop onboard the Skyrail Rainforest Cableway and experience the spectacular descent from Kuranda to Cairns above the breathtaking rainforest canopy.
Stop at the Red Peak Station on your way down the mountain and explore the intricate ecosystems that form the rainforest.
Conclusion
Gay cruises from Sidney offer a great opportunity to experience the best of Australia. This approachable metropolis has beautiful natural wonders,
friendly locals, and an idyllic lifestyle that make it a favorite for many travelers. Sidney is always evolving and the nightlife gets better every year.
Inventive restaurants with highly skilled chefs are serving everything from Argentine street food to posh pan-Asian cuisine, so you are sure to have the time of your life.