Boat lifts help keep your boat safe and sturdy while at dock. Some lifts also provide damage protection from the elements by keeping the vessel elevated, away from corrosive sand and damaging seawater.
There are several different types of boat lifts in the market, but the most common ones are:
Types of Boat Lifts
Bottom standing lifts/free standing lifts
Floating lifts
Suspended lifts
Pile mount lifts
Bottom standing lifts are excellent for shallow depths while floating lifts are more suitable for deeper waters. Suspended lifts are mainly used to carry large ships.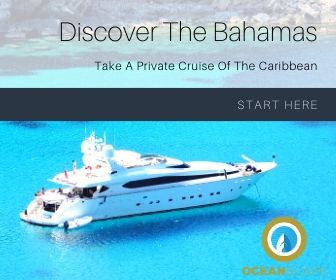 Pile-mount lifts, as the name suggests, are installed on a pier and tend to be very resistant. Here is an in-depth breakdown of the different styles of boat lifts:
1. Bottom Standing Lifts/Free Standing Lifts
These types of boat lifts are perfect for fixed docks. They are designed for shallow depths, preferably between 3 and 10 feet.
As they are not typically meant for large and heavy vessels, bottom standing lifts tend to be relatively cheaper than the other types of lifts.
You should install this lift next to the dock so that it stands on its own legs, with the bases attached to the bottom. These lifts are especially great if your boat has a firm and even bottom. They are also pretty easy to install.
Read: Boat winterization checklist
2. Floating Lifts
Floating lifts are excellent when dealing with fluctuating water, as they are designed to adapt to rising and dropping water levels.
This lift helps keep your boat from being pressed on the docking structure, thus preventing possible damage.
Floating boat lifts use air-filled plastic or metal chambers to support your boat. When in use, the chambers flood and sink into the water, subsequently releasing the boat while they stay below the surface.
When returning the boat, simply place it over the water where the chambers are submerged and electric pumps will displace the water with air, causing the chambers to float and lift the boat above the water.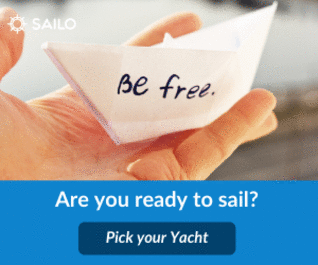 These boat lift systems are commonly used in large marinas with floating docks, as well as on fresh water impoundments where water levels on the lake tend to fluctuate with time.
As the chambers are meant to be in the water all the time, be sure to watch out for marine growth. A good rule of thumb is to clean off your lift every now and then.
3. Suspended Lifts
If you have a permanent dock structure that is always covered, this is the right boat lift for you. The best part about suspended boat lifts is that you can install the system on a new dock or integrate it into your existing structure.
These lifts often come with high capacity motors, cable reels, galvanized or aluminum brackets, and stainless steel cables.
As such, the boat lifts are ideal for heavy use and, as a bonus, they require very little maintenance. There are several types of suspended boat lifts, including:
Hydraulic
Pile mount
Boat house
Pile Mount Lifts
These lifts are strong and stable, and you have to mount the system on a pier. The pile (typically a large wooden beam) is installed into the ground around the pier.
It is advisable to mount these beams in concrete to improve stability so that they do not succumb to strong tides.
Read: Best way to finance a boat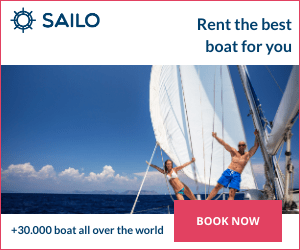 What Is The Right Type Of Boat Lift For Your Boat?
Manual or Electric?
Boat lifts are available in electric and manual models. Electric lifts are much more efficient than manual lifts but you need a power source to operate them, which may not be allowed.
If the dock does permit an electric power source, you need to maintain it safely.
You can get a remote control for your electric boat lift that will automatically bring your boat on the water when you need to use it. You can also use the remote to turn the dock lights on at night.
Manual boat lifts are relatively affordable, but you have to put a lot more effort to operate their spinner wheels as compared to the effortless electric winch.
In any case, it is a good option if you are not allowed to run electricity at your dock.
Read: Speed boat speed
Dock Consideration
Most boat owners take their boats into and out of the water several times every season. Each time you take out your boat, you have to ensure that it is safely secured when you return it.
As such, it is always advisable to get a boat lift that suits your dock style. In other words, your lift should be able to link securely to your dock or attach sturdily within your slip:
Double-wide slips
U-shaped slips
Floating docks
Fixed docks
Square docks
L-shaped docks
Boat Weight Consideration
Boat lifts can also be classified according to their lifting capacity. Getting the wrong boat lift can cause too much pressure on the motor, rendering it virtually unable to move your boat.
From this end, it is important to consider the weight and size of your boat when choosing a lift. Confirm the dry weight of your boat from the spec sheet that came with it, and then factor in these add-ons:
Fuel weight
Equipment weight
Water weight
Once you figure out how much your boat weighs with its maximum load, you can use that as a guide to find the right size for your lift. This information is usually available on the boat manufacturer's website.
Boat Width and Length Consideration
The length and width of your boat will play a major role in finding the ideal boat lift style. The beam is the widest and broadest part of your boat,
so you should make sure that the lift you get can accommodate this part. Make some leeway for the cradle beam too and include a cushion for guideposts if you will be using them.
While you're at it, remember to take accurate measurements of your boat slip so that the lift fits seamlessly the first time.
Water Type Consideration
Saltwater can be extremely corrosive while moving and swirling, and it can damage your boat and the lift supporting the vessel in the process.
Freshwater, on the other hand, can cause metallic corrosion that leads to pitting on the surface of your boat or boat lift over time.
Knowing which type of water your boat spends most of its time in can help you decide on the best lift to purchase.
A good idea is to choose a boat lift that can prevent corrosion in both types of waters or in your particular type of water.
Some manufacturers use galvanized steel to build their freshwater boat lifts as it helps avoid corrosion, while others use marine-grade aluminum for saltwater boat lifts to counter the damaging properties of saltwater.
Shore Consideration
You should typically aim to float your boat and lift on the right foundation, so that your boat lift is able to lift your boat as seamlessly and effectively as possible.
A shore-mounted lift serves more like a ramp than a lift, helping to guide your boat onto the shore.
What's more, you can only use this kind of lift on fairly shallow shores, where the bottom of your boat may be exposed to corrosive sand or be at risk of rising water levels.
On the other hand, a floating lift can lift your whole boat out of the water where it will not be susceptible to the elements. It can also protect your boat from flows and ebbs in case the water level fluctuates when the vessel is in dry dock.
Rules and Permits Consideration
As said earlier, many docks do not allow boat owners to work with electricity at the dock.
But even if your dock allows you to use a power source to operate your boat lift, there are still some other considerations to keep in mind.
For starters, some beachside or lakeside developments do not have enough shoreline to serve a whole neighborhood, so they use large community docks with multiple slips.
The problem is that some boat lifts can raise the boat too high to the point where it actually obstructs the views of surrounding slips,
which can be really frustrating for people looking to enjoy a beautiful sunset. Dock roof styles can also lead to more height restrictions.
You may also want to run your selection with your local Homeowners Association if you live in a neighborhood with strict guidelines.
Even if you are using a private slip, your HOA may have restrictions on certain boat lift types and other specifics like where the electrical components
will be placed in relation to the water line after installation. It is advisable to consult the neighborhood committee to avoid getting fined!
FAQs on Boat Lifts
What is the optimal water depth for docking a boat?
Optimal water depth is achieved when the top of the dock is 12 to 16 inches higher than the water surface. You should not install sectional docks in water depths exceeding 6 feet for safety and stability.
Are boat lifts worth it?
A boat lift can go a long way toward protecting your boat, maintaining its value, and enjoying the water. They are a good investment especially if you consider the cost of dealing with water damage and deterioration.
You are spoiled for choice when it comes to the different types of boat lifts. Knowing your water type and water level can really help simplify the choice for you.
Some boat lifts are ideal for shallow waters while others are designed for steep depths, helping to secure your boat in place when not in use.
If you are in a cove with heavy boat traffic or strong winds, you want something stable and sturdy that can handle the pressure. The wrong choice of boat lift would give your boat a wild ride and possibly knock it into your dock!
Read: Boat loan interest rates