While there are dozens of cruise lines in the world, the Royal Caribbean is by far the best of them all.
Step aboard and you get into an exquisite world unlike you've ever seen.
Teeming up with beautiful saloons, spacious dinettes, entertainment spots, and meal plans of all kinds,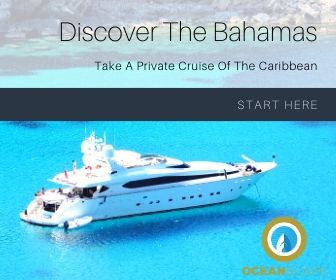 the Royal Caribbean Cruise is the place to be if you're planning your first or next sea expedition.
If you're one of the sea travelers new to the Royal Caribbean cruise, you might not know exactly how to
get the most out of your cruise on the ship and, of course, the value for your money.
Luckily, we have some tips to cruise the Royal Caribbean, which can help you get the most of your travel aboard the Royal Caribbean cruise.
Tips for Cruising the Royal Caribbean
1. Save Money by Booking Your Cruise Early
Sailing on a Royal Caribbean cruise can be expensive particularly on holidays.
Still, it's possible to spend a little less on the blue water travel with the Royal Caribbean provided you book your cruise early.
Here's the thing:
The Royal Caribbean cruise line sells its cruises based on the demand and supply concept.
They'll sell more cruises when the demand is high and reserve more stateroom for the early bookers.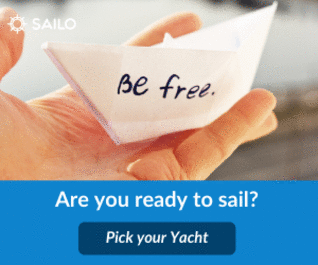 Price increases as the stateroom inventory begin to drop, so late travelers tend to pay more than those who book earlier.
We can't stress enough how significant it is to book your cruise as early as you can.
Even if you're not on a budget, the idea that booking your cruise early and making your reservation day before the big day is something you should strongly consider.
Related Post: Royal Caribbean kids club ages
2. Check into Your Cruise on Time
Since the Royal Caribbean cruise enforce check-in times, it's best to board as soon as possible.
Checking in earlier allows you to get onboard the ship sooner and start your vacation.
Understand that the price you pay for the cruise is the same whether you come onboard at noon or 2 PM.
At the very least, boarding by noon is a good option, especially if you need some extra minutes to have fun before the vacation starts.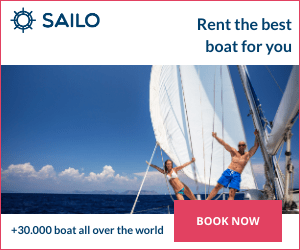 3. Do This to Escape the Deluxe Beverage Package Rule
Royal Caribbean's Deluxe Beverage Package requires that if one adult elect buys alcohol, all other adults in the same room have to get the drink, too.
However, if there's someone in the room who doesn't drink alcohol, you can call the Royal Caribbean and request a Royal Refreshment package for them.
The Royal Refreshment is a non-alcoholic drink package that saves you a lot of money because it's not as expensive as the Deluxe Beverage Package.
Read: Royal Caribbean test cruise
4. Here the Best Time to Go to the SPA
Save money on SPA on your Royal Caribbean cruise by booking late in the night or very early in the morning. You can also book on port days for the best prices.
These are often the best times to get SPA services because many people tend to shy away from going to the SPA. As such, prices tend to be a bit lower.
5. Don't Buy Your Kids a Dining Package
You shouldn't buy your kids dining packages because they get their special pricing at specialty restaurants.
Kids aged between 0 and 5 are complimentary, which means you won't have to pay additional for their meals.
If you have kids aged between 6 and 12 years, their dining package will cost $10 per head at any specialty restaurant.
You can get better dining price by letting your server know upfront that adults have dinner packages but your kids don't.
Read: What can you bring on a cruise ship
6. Eat Free Breakfast at Johnny Rockets on Oasis Class Ships
Are you on a Royal Caribbean Oasis Classic ship and don't mind some complimentary breakfast for you vacation tour? Go to the Johnny Rockets.
They even have a cover charge for lunch and dinner, and it can be a great eatery to go to whenever you want to eat. 
Johnny Rockets doesn't crowd with many travelers for breakfast, and that's because many guests aren't aware that the free breakfast included in their cruise fare.
Also, the area has an outdoor and indoor seating option just for you.
7. Hydrate on Embarkation Days
The Royal Caribbean cruise line allows you to bring up to 12 bottles of water or non-alcoholic beverages such as sodas and energy drinks on the embarkation days.
So pack some in your carry-on luggage and use them to keep your body hydrated as you go aboard.
Royal Caribbean also allows you to bring two 750ml bottles of champagne or wine per stateroom at most, and that's provided one guest is of legal drinking age.
8. Go on a Cruise Off-season to Save Money
Cruising aboard on a Royal Caribbean can be expensive during the peak season,
and while holidays are undeniably some of the best time to go on a blue water trip, cruise fares can be higher than usual in those times.
So if your schedule allows, consider cruising off-season, when many people can't go on vacation because of work or school.
The demand for Royal Caribbean cruises to certain regions will be lower off-season, making these the best places to go.
Prices tend to be lower, so you can save money and, at the same time, visit some of the most exotic places around the world.
Read: Best party cruises for young adults
9. Book Entertainment before You Board
The Royal Caribbean cruise line teems up with the best entertainment spots yet.
You can go to high-diving acrobatic shows, jaw-dropping Broadway shows like Mama Mia and Grease, or ice-skating tournaments.
But seats fill up fast. So unless you book your reservations in advance, you might not get the chance to get the most out of the entertainment.
These are some of the top tips for cruising the Royal Caribbean.
So if you're new to this cruise line, keep these things in mind so you can get the best value for your cruise fare and additional packages.