Which is the best cruise for Bahamas? Perhaps you are planning for a vacation, and since there are many cruise lines available, you are likely to get confused.
Choosing among cruises with almost similar features is not easy. Hence, you need some detail to understand the specifics that come with each voyage.
We've had experiences with hundreds of cruises. We understand the specific needs of group and solo travelers. Therefore, we'll guide you through as you plan to get your first cruise to the Bahamas.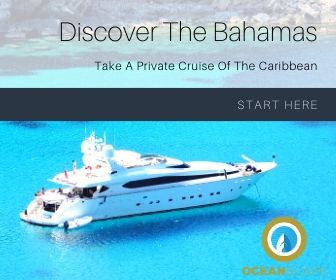 Are you on a tight budget? Don't worry. We've incorporated budget-friendly cruises where you'll get something for your short or long vacation.
The Best Cruise for Bahamas
1. Norwegian Bliss
When looking for the best Bahamas cruise for couples, find the Norwegian Bliss, a cruise managed by the Norwegian Cruise Line.
The ship offers the opportunity to travel and explore different destinations around the world. You, therefore, can't miss the best sceneries in the Bahamas onboard. 
Since its inception in 2018, the ship now ranks among the big favorite ships in the Norwegian line. It has a passenger capacity of 4903 with a dedicated staff of over 1700.
This means that at least you have someone to respond to your needs while onboard.
a) Why Is Norwegian Bliss The Best Cruise For Bahamas?
Every traveler agrees that Norwegian Bliss is a travel-friendly ship and beautiful for cruising to different destinations.
So, you'll experience the Norwegian Bliss Itineraries at affordable prices. Additionally, you have prices for one-way and round trips with the specific departure port.
We like the deck plan with over 20 decks, each comprising large doors and ample space for travelers to enjoy the space.
There are also high-end 2043 staterooms comprising cabins and suites. Both cabins and suites are priced differently depending on the features.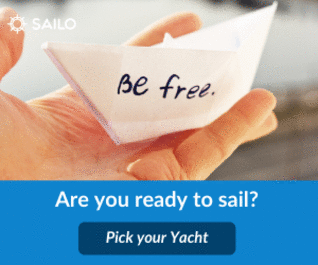 Besides, all the staterooms have great ocean views from your bed or open balconies, which lets you capture memories at the comfort of your bed or balcony space.
b) Additional Amenities and Dining Options
Other amenities onboard include three swimming pools, lounges, a bar, plenty of dining options, and slides, among other things.
The top section has a protruding open space where you can relax and watch the ship cruise. Additionally, the open space is free if you want to interact with the rest onboard.
Food is served three times a day, with snacks available in between. While aboard, you enjoy cool music and live shows. What's more? There are water sports if you love sporting activities.
c) What We Liked
Ample space for easy movement
Plenty of activities to keep you busy
Enough staff onboard for easy service
d) What We Didn't Like
Some of the extras on board are very expensive
If you are ready to make memories of cruising to the Bahamas, the Norwegian Bliss is a cruise to try.
Best Alaska cruise for families
2. Crystal Serenity
Have you experienced the taste of an all-inclusive luxury cruise? Well, the Crystal Serenity is managed by the Crystal Cruises.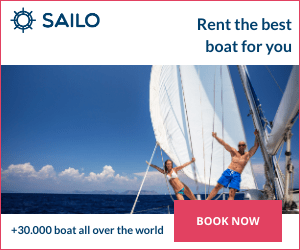 Therefore, it is the most sought-after cruising ship in the category of luxury cruise ships that offer a cruise to Bahamas from Florida.
It boasts a capacity of 980 passengers. The 662 crew member provides excellent service to the passengers with an almost ratio of 1:1.
The ship launched first in 2003, and the last time it was refurbished was in 2018, with fantastic features incorporated to make this big ship luxurious for every traveler.
a) Why the Crystal Serenity Is Unique
The ship is vast, with a passenger capacity of over 900 passengers. Still, the crew is enough to offer excellent services to everyone onboard. Crystal is luxurious and excels well in entertainment options.
Cabins are spacious and luxurious. They have a big flat screen and large windows to let in the fresh air and allow you to enjoy the view from the comfort of your cabin as you cruise to Bahamas from Miami
Crystal prides itself on high standards to maintain the passengers in a suitable environment while cruising to different destinations.
At any given time, passengers receive the best attention from any crew member available. 
Additionally, you can get dedicated services from the crew to ensure your stay is comfortable.
b) Additional Amenities and Dining Options
If you enjoy live performances and dance, Crystal has a large theatre room where you'll fall in love with the dancers and calming music.
Besides, you can watch a movie on board. A variety of guest speakers invited share great lessons.
Activities include waterside games and relaxing in the lounge. Everyone onboard accesses the activities, of which most are covered by the cruise fare.
The highlight of everything is the great bar and restaurants on this massive ship. This is where you'll find a variety of drinks, different worldwide cuisines to choose your favorite and dine with strangers.
c) What We Liked
Large and classy cruise
Plenty of dining options
Public areas to relax
All-inclusive
 d) What We Didn't Like
Have you ever wanted the feel of a luxurious large ship? Book Crystal Serenity and enjoy the best service.
Best cruise for single travellers
3. Carnival Liberty
Cruising in large ships is enjoyable as you experience happy moments and interact with a lot of people. Carnival Liberty is a huge cruise ship with a capacity to accommodate 2,974 passengers served by 1160 crew. 
So, each crew serves two to three people on board which makes everything orderly. 
The ship was launched in 2005 and upgraded in 2011 with new features to make the passengers comfortable. The Carnival cruise to Bahamas from Miami comes with a range of fantastic experiences onboard.
The cruise's large percentage of passengers are American, with groups and solos traveling together.
In most cases, you'll find seniors, children, and families on board. During the day, passengers dress casually, while there is cruise casual and cruise elegant at night. 
The specific dressing not permitted at the eateries include flip-flops, swimming shorts, cut-off jeans, bathroom wear, and gaming shorts.
Carnival Liberty is a large cruise ship where fun and memories are made.
With huge decks and spacious rooms, you can enjoy the ambiance and explore many things while onboard.
The elegant rooms offer privacy, and you can still enjoy the open balconies for viewing waves and catching the breeze.
A lot of food from the worldwide special is also part of the menu. Choose new foods, and perhaps you'll discover a portion of new food.
Drinks available vary from the most expensive to the adorable options. Bars and restaurants offer good services and interactive activities.
b) Other Amenities and Activities Onboard
A vast pool and adjacent lounges with comfortable beds and chairs allow you to sit and enjoy what you've paid for while cruising.
Additionally, you get tons of entertainment from live bands, dances, and different parties. Everybody says that when onboard, you'll always be happy.
Water sports, swimming, and gaming are available on the cruise. Choose what you love and enjoy as you cruise.
c) What We Liked 
Large ship for significant interaction
Dedicated services from the crew
Comfortable rooms 
Most of the benefits are all-inclusive
d) What We Didn't Like
You have to pay for other extra activities not included in the cruise fare
If you wonder whether Carnival is a good ship for your cruise, book, and experience it. You create memories onboard.
Best cruise travel agents near me
4. Disney Dream
People ask which Disney cruise is the best, and undoubtedly, we recommend the Disney Dream.
This prides itself as the first ship in the Disney line of cruises. Since its debut in 2011, the ship opened doors to other cruises in the same line. 
Pioneering means that the historical design that shapes the waters is retained, but advanced improvements have adjusted the ship's looks to feel better and comfortable for cruisers onboard.
It carries 2,500 passengers with a crew of 1458, which makes the ratio nearly 1:2. This leads to improved services for travelers.
The ship sails to the Bahamas and the Western Caribbean. While onboard, you are sure to explore amazing sceneries. It joins the best Bahamas cruise for families and groups.
a) Why Is the Cruise Special?
It is the pioneer ship in Disney cruises making it an excellent reference for a historical event. Additionally, the ship is now updated and fitted with fantastic technology. While onboard, you can access Wi-Fi and an interactive screen for easy location of excursions.
The cruise is also full of activities that meet all ages. It is, therefore, a great cruise if you are traveling as a family.
However, you can still cruise solo as you meet new people. In 2015, new features came onboard during the refurbishment, including the juice bar and adult-only space.
b) Extra Activities and Amenities
While onboard, you never get bored. Special music performances, dances, kids' play areas, bars, and restaurants are available for you.
Besides, you have access to the swimming areas and the lounge. You can still watch movies at the theater or enjoy live bands.
Food is also mouthwatering, thanks to the experienced chefs on board. You'll have different meals served three times a day with plenty of snacks for your travel.
A measure reaches you where you get your favorite food or try something new.
Onboard games like the mini-golf and basketball court make the entire cruise exciting. If you are an athlete, you'll love gaming while cruising.
c) What We Liked
The cruise is massive
Upgrades done in 2015 changed the unit for better
Plenty of food and snacks while cruising
Adult only room
 d) What We Didn't Like
You have to monitor kids onboard
If you are cruising as a family, the Disney Dream is a ship you'll like a lot. Starting from the design, cubicle, and food, everyone feels accommodated.
5. Grand Classica
The Grand Classica is another paradise of a little-known cruise launched in 1991.
It has kept the most original state of art looks and gets you essential things you would want on a cruise. You can book and stay since the rooms are spacious and classy.
Onboard, we have 1,680 passengers, and 600 crew. This means improved service delivery while cruising.
It is worth noting that the closeness of the crew to you makes it easier to get the service you want within time.
a) What Makes Grand Classica Cruise Unique
First, it retains the most traditional touch with the pool deck and open spaces available for sunbathing.
Additionally, this ship is large and capable of accommodating many people. You get a chance to interact and make new friends.
Grand Classica is affordable. Compared to other cruising lines, the Grand Classica is the lowest, and better still, it offers short-distance cruising and stay-vacations.
Depending on your budget and destination, you can get a one-time trip or a round trip.
The rooms are classic and very comfortable, with the cabins having balconies so that you can grab some sceneries while in the cabin. Additionally, the quick and budget-friendly vacations work with this cruise.
There is a pool, resting area, and lounges where you can get your drink and relax while cruising.
Unlike the other latest cruises, this one doesn't come with exciting entertainment options, which means you can quickly get bored while onboard.
b) Activities and Entertainment
You can opt to relax on the top deck and enjoy sunbathing. Tasty food, plenty of activities, and celebrity chefs are available to ensure your stay is the best.
The crew is dedicated to serving you everything you need.
Restaurants do not give comprehensive menus as the ships often take a few days to cruise and back.
c) What We Liked
 The ship is affordable
 Not so many confusing activities
Easy to access your rooms
d) What We Didn't Like
 Rooms at the corners are rusting
Overall, the Grand Classica is available if you need that vacation badly, but your cruise fare is not enough. The ship offers low prices to meet everyone's budget needs.
Why are Cruises so Expensive right now
6. The Grandeur of the Seas
The grandeur of the Seas is under the Royal Caribbean cruises. The massive ship has a carrying capacity of 1,992 passengers and 802 crew.
This means that service delivery is exceptional. This luxury cruise has a great history of repeat passengers who value the traditional look of the features in the voyage.
You can cruise to Bahamas from Fort Lauderdale on this cruise.
In 2012, an upgrade saw extra restaurants added, lavish carpeting, and dry docs.
This improved the general appearance of the ship even though some cabins still have old wood indicating its age.
a) What Makes the Ship the Best?
While newer ships have small and fewer executive balconies, this Grandeur of the Seas has large and expansive balconies where you can relax and watch the water waves.
The broad top decks also let you relax and feel the breeze while onboard.
This cruise has comfortable chairs and sofas where you can sit and ponder over your holidays' expectations.
While cruising to the Bahamas, expect to interact with breathtaking sceneries. Since the ship cruises slowly, you'll have the best time to enjoy your adventure. Plus, additional activities and amenities.
Additionally, the rooms are large and suitable for your stay. You can decide to require room service or visit the restaurants and grab your meal. In the restaurant, you have an array of meals where you can pick your favorite and enjoy.
b) What We Liked
The ship has a good sailing history
Upgrading makes the ship look great
Very affordable to your destinations
c) What We Didn't Like
 The interior requires painting since wooden materials look bad.
Finally, the Grandeur of the Seas may look old but still one of the top favorite cruises for repeating clients.
It is affordable and reasonable if you are set on a vacation but still struggling to meet the cruise fare.
7. Norwegian Sky
Are you looking for unbeatable deals for your dream holiday to Bahamas? Norwegian Sky is here for you. This is a cruise from the Norwegian Cruise Lines built in 1999.
It may not be new, but the latest upgrades in 2019 changed it entirely from bow to stern design. However, most of the traditional feel exists in this cruise.
The ship carries 2004 passengers with a crew of 934, which is a good ratio for quick and quality services.
a) What Makes the Ship Unique?
It is among the large cruises that accommodate a lot of travelers. With a crew of 934, you are sure to receive friendly treatment and better services onboard.
The cruise has plenty of activities, including fun time activities like swimming, exercise, and sports dance. You also let your kids access the Academy kids club.
Additionally, the cruise has impressive staterooms. Each room can host two passengers. However, you can also book a solo traveling experience.
Cabins look gorgeous, and most of them face the sea with large windows to let in light and still offer you a glimpse of the fantastic ocean view.
b) Entertainment and Food
Food, drinks, and entertainment options are available for you. You'll have a comprehensive menu where you pick dishes that you love.
Most travelers like trying out new dishes, and perhaps it is something you can enjoy. The large lounges, open decks, and bars offer sufficient space for sunbathing while you grab your favorite drink.
Lots of entertainment while onboard means that you'll watch live performances, movie nights, clubbing, and the opportunity to explore more amenities onboard.
The bars and lounges open till late so you can keep the fun rolling.
c) What We Liked
Plenty of fun activities onboard
Traditional but classic looks
 New upgrades to meet modern-day traveler
Large ship and good for families and groups
d) What We Didn't Like
Most of the best experiences are not inclusive in the cruise fare
Generally, a large ship offers the opportunity to interact and access lots of activities. This is what you'll get on board Norwegian Sky.
Are you ready to explore the Bahamas and enjoy limitless opportunities? Try this cruise and let us know how it went down.
Disney cruise line reservations phone number
FAQs on Cruises to Bahamas
What Is The Best Month To Cruise To The Bahamas?
So, which is the best month for Bahamas cruise? Hurricane season begins in June. Therefore, when planning your calendar, ensure you have early months for your vacation. Mid-April or mid-May may be a perfect time for your travel.
You'll avoid hurricanes. Moreover, you'll not face the noisy and crowded ports which bothers a lot of travelers. 
Additionally, the April and May months are low seasons for most cruises because everybody is back to work and students are at school. The cruise fare is low, which makes it the best time for Bahamas cruise.
How Much Does A Bahamas Cruise Cost?
Cruises heading to Bahamas are many. Unfortunately, there is no specific price set for all the cruises. In addition, each cruise shot has amenities that differ from the other, which makes the prices different. 
For instance, cruises with luxurious solo cabins are more expensive than the ones with standard shared cabins. However, the prices lie between $300-$1,300 based on the sailing date, cruise line, and occupancy type.
How Long Is A Cruise From Florida To The Bahamas?
The cruise takes around 3.5 hours. However, cruising is all about enjoying nature and incredible views; thus, the typical cruise can take up to 7 hours while making stops over the best sceneries.
It is critical to check the specific line and the timeline indicated on the chart to get the correct time for cruising to Bahamas.
When Should You Not Visit Bahamas?
The months that lines in the hurricane season are dangerous; the season has the highest risk to travelers and cruises. So, it is advisable to avoid cruising from June to November. 
If you are in the United States, you'll agree that the terrifying time is in August, September, and October when the hurricane activity is high.
What to pack for a 7 day cruise
Conclusion
Based on the cruises we have recommended, which one did you find as your best cruise for Bahamas? Also, what were the unique features that excited you? 
Well, proceed to the booking site and actualize your dream of riding in the best and most luxurious cruises to the Bahamas.