Are you planning to enjoy sights along the St. Lawrence River with fewer companions? If so, then a small boat cruise is for you.
Small boats are perfect for cruising down this river because they can maneuver easily in and out of narrow channels or around other vessels.
Despite their size, they have roomy decks that allow passengers to relax while enjoying their surroundings.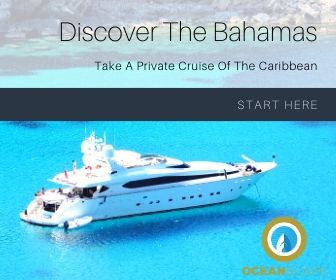 This navigation guide includes the best small boat cruises on the St. Lawrence River.
There are cruises on the St. Lawrence River as most of it is navigable.
Some of the best small boat cruises on the St. Lawrence River are City Cruises Gananoque and Uncle Sam Boat Tours.
In a nutshell, adequate amenities and superb staff make a good cruising boat on the St. Lawrence River.
Are There Cruises on the St Lawrence River?
Although the St Lawrence River has several locks, it has a long stretch and is navigable.
There are many cruises available on the St. Lawrence River, including large ships to tiny boats.
The following list includes the best St. Lawrence River cruise options ideal if you want to spend a few hours on a small boat.
Best Small Boat Cruises on the St. Lawrence River
1. Jet Boating Montreal
Started in 1983, Jet Boating Montreal is a fantastic way to experience the delights along the St. Lawrence River.
The ride lasts for one hour and is simply the best choice for those who love an adrenaline rush.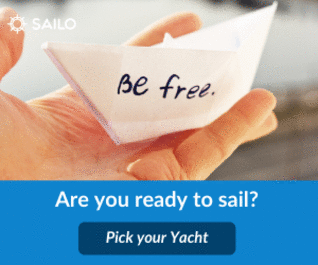 Typically, there are three departures daily: 11 am, 2 pm, and 4 pm. Travelers have to arrive at least 45 minutes before the ride to familiarize themselves with:
What to expect on the journey
Safety protocols
Changing into suitable attire
You get ponchos, sandals, and life jackets included in the package. However, ensure you carry your bathing suit for this soaking, wild, fun trip.
After the ride, you have a quarter-hour to change into dry clothes. Luckily secure lockers and changing rooms are available.
Photo taking occurs as you cruise, and you can take your memories with you at a user-friendly cost.
What We Liked
Easily accessible location
An impressive and entertaining staff
Fun-filled ride, especially around the rapids
What We Didn't Like
No towels included
Some guides may not be audible at the back
2. Uncle Sam Boat Tours
If you are the curious adventurer that likes lingering in places, an hour's ride at top speed is sure to leave you unsated. That is where the Uncle Sam Boat Tours come in.
What we like most about Sam Tours is how budget-friendly this fantastic experience is. For instance, their most popular package, the 2 Nation Tour, takes two hours.
Unlike Jet Boating Montreal, where adults pay $64.95, Uncle Sam goes at almost a third the price, $24.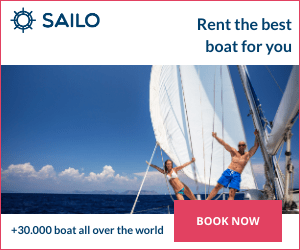 Remember, it's two hours, so that means the rate is $12 per hour, which makes it a little over five times cheaper.
Best value rhine river cruises
What's more?
This trip is more inclusive, unlike Jet Boating Montreal.
Families with newborns can come to enjoy a relaxed ride along the river, unlike the former deal where you can't bring your infant in the soaking cold.
Did you know they are amongst the few tours that permit you to get off the boat and venture into Heart Island and Boldt Castle as long as you desire?
You enjoy breathtaking sites of the 1000 islands on the excursion.
Lastly, for active-duty military, you get 10% off. Amazing, right?
What We Liked
Many breathtaking sceneries and historic buildings to enjoy
Attractive and user-friendly pricing
Free rides for infants to four-year-olds
You can buy drinks and snacks onboard
What We Didn't Like
Some guides may not deliver adequate information
The veggies available may not be the best
3. Clayton Island Tours LLC
Giving Uncle Sam Boat Tours a run for their money is Clayton Island Tours LLC.
It gets even better here as you have so much to see in the 1000 Island region beyond the Boldt Castle.
You can enjoy looking at old structures like this castle and Rock Island Lighthouse as you listen to the stories.
Still, the meanders and geography along the river offer a soul-soothing encounter.
Clayton Island Tours LLC offers competitive prices that are almost similar to Uncle Sam Boat Tours. For instance, the Boldt Castle trip costs a little over $20 for both brands.
5 day mississippi river boat cruise
The Company also prepares lunch at your request. If you want to get something to eat from them before the journey, remember to place your order at least an hour before departure.
While on tour, consider catching a glass-bottomed boat for the perfect flora and fauna experience above and beneath the waters.
While service animals can tag along, our biggest disappointment is having to leave your pets and emotional support animals at home.
What We Liked
Budget-friendly pricing
Many pleasant locations are available
Plentiful menu options and manageable prices
What We Didn't Like
Pets cannot tag along
The gift shop on Rock Island Lighthouse has a limited selection
4. Oshan Whale Watch
What better way to explore the beauties that lie within the St. Lawrence River than to treat yourself to the Oshan Whale Watch?
If you love watching sea animals, this tour is the perfect getaway for you.
Like Jet Boating Montreal, Oshan Whale Watch offers rides thrice each day. The first departure is at 10.30 am, followed by 1.30 pm, and lastly, 4.30 pm.
What we like most about this cruise is the personal touch involved. Captain Fraser and the family aboard the Oshan are fun to talk to and provide superb information pieces.
You get to see various whale types, including pilot whales, fin whales, humpbacks, and baleen whales. The white-sided dolphins and seals provide the icing to the cake.
Although the prices aren't the most affordable, it's impressive that children under six can tag along free.
Moreover, students and baby boomers spend $10 cheaper than middle-aged adults.
What We Liked
Lots of whales and beautiful bank sceneries
Pets can come along
Friendly captain and knowledgeable family
What We Didn't Like
No speaker to ensure all hear the commentary adequately
Whales may not show up sometimes
5. City Cruises Gananoque
Take yourself to the 19th and 20th centuries aboard one of the vessels of the City Cruises Gananoque.
One of its most outstanding packages is the Lost Ships Cruise. During this trip, you get to recount the tales of seven different ships.
You get exposed to a diverse wreckage collection from the long-serving Islander to the gone-too-soon Sir Robert Peel.
The Lost Ships Tour includes audio and video commentary. Also, there are wide-scan sonar pictures to make the experience more vivid.
Mississippi river cruises for seniors
Included within the same package are tales of the river's seaway's construction. Besides, you also see the Boldt Castle and various homes of the high and mighty.
In short, it's a one to 2.5-hour, knowledge-enriching, and fun trip.
What We Liked
Unique stories of lost ships
Amazing views in the water and along the banks
Excellent and hospitable staff
What We Didn't Like
There may be no one to answer questions
No free rides for children under six years
What Makes A Good Cruising Boat On The St. Lawrence River?
You'll want to make sure that your boat cruise has:
a) Roomy Deck Space
There should be enough seating for everyone who wants to sit outside during the day. It doesn't matter how many people the boat can carry.
There should be plenty of room for them all to take in the river's view.
If you have a large family or group of friends, adequate space helps ensure they don't feel crowded and cramped up inside.
b) Plenty of Storage
There should be ample places for food and drinks. Also, look at whether there is any place to stow personal items such as cameras and binoculars.
You may also need some extra gear if it gets cold during chilly months.
So, while you won't carry your entire wardrobe to the boat, there should be adequate room for your necessities.
c) Comfortable Seats
Seats need to be comfortable enough to spend hours sitting in.
It would be best if you had cozy chairs where you can relax while enjoying your time out in the sun as you watch the scenery.
Reclining capabilities are a bonus. This way, you can sit back and enjoy watching a show or reading books.
d) Availability and Easy Access to Utilities
The interior should also be comfortable. This includes having adequate lighting so that passengers can see what they are doing while cooking dinner or reading books.
Additionally, consider a boat with an air conditioner or heating system.
Safety equipment needs to be onboard. For example, life jackets should be available for each passenger.
Other safety measures could include fire extinguishers, first aid kits, and emergency flares.
Moreover, the restrooms should be near the main area of the ship. This way, you can easily go for calls.
What Should a First Time Cruiser Know?
Here are some things to keep in mind when choosing a boat cruise company:
a) Pick a Reputable Company
Ask friends and family members about companies they use for cruises. Check online reviews before making a decision. Look into their reputation with other customers.
Know what you are getting yourself into. Ensure you know everything about the company.
Make sure they give value for money: Don't pay too much for a cruise. So, compare prices from different companies. 
b) Book Early
Many companies require reservations well ahead of time. Moreover, many major cruise lines offer discounts for advance purchases.
Booking early allows you to think about your trip intently. This way, you can choose your destination carefully instead of picking things last minute.
c) Plan Ahead
Before booking a cruise, plan ahead of time. Know what activities and excursions you want to participate in during the ride.
Think about what type of cuisine you would like to eat. What kinds of entertainment options do you prefer?
Do you want to visit museums or historical sites? These details make planning easier.
Lastly, don't forget to pack. Pack clothes appropriate for the climate and season.
Bring along sunscreen, insect repellent, sunglasses, and hats. Also, carry identification cards and passports with you at all times.
Best cruise insurance for medical conditions
d) Stay Safe
Here are additional tips while cruising:
Keep children under age 12 away from open spaces such as decks, balconies, stairways, elevators, ladders, gangplanks, and walkways. Watching over your kids is crucial, especially if they don't know how to swim.
Never leave valuables unattended. Lock cabin doors and stow personal items safely inside them. 
Use only approved drinking water sources aboard ships. You don't want to catch something from drinking unsafe water.
Stay alert during shore landings.
Always follow instructions given by the captain and guides. Listen closely to announcements made over public address systems.
Report any suspicious activity immediately to the guides or the captain
Finally, remember that emergencies may occur even though they seem unlikely. Hence, you should prepare for anything. Have your safety gear on and sit securely during intense rides.
e) Pack Light
Try not to pack too much stuff. Remember that most of the time, you won't be able to carry everything on board. Don't bring more than one change of clothing per day.
Also, remember that your luggage is going to get checked every time you go through customs, so don't overload it.
Frequently Asked Questions
Is the St Lawrence River Calm?
Parts of the St. Lawrence River are calm and excellent places to go cruising and fishing. However, some sections of the river are a bit turbulent and offer a superb spot for surfing.
Some areas have constant waves, making them better than the ocean where you can get waves sometimes while other times the waters are calm.
Because of this, they allow surfers to enjoy the sport at any time.
What Is Special About the St. Lawrence River?
One of the special things about the St. Lawrence River is its length. At 1,197 km, it comes third in North America after the Mississippi and the Mackenzie.
Did you know the river drains more than a quarter of the planet's freshwater? As it flows into the Atlantic Ocean, it creates the largest estuary in the world.
If you like discoveries, a cruise along it may allow you to see rare animals like the spotted turtle.
Is it Safe to swim in the St. Lawrence River?
It is safe to swim in the St. Lawrence River but not in all sections.
Some sections are pretty rough and act as ship routes, hence not suitable, especially for novice swimmers or small kids.
If you wish to swim in an area, confirm with the locals whether it's a suitable location.
Also, it's best to stay clear when you are doubting. Besides, state parks and municipal park docks are excellent alternatives.
So, what's your pick amongst our small boat cruises on the St. Lawrence River?
Whatever you choose, we believe our best St Lawrence River cruises reviews have all you need to decide. Don't forget to use our cruise guide when making a selection.
Happy vacation!