Packing for a cruise like a minimalist takes skill. In a world where owning numerous different versions of the same thing is virtually the norm, choosing what to take and what to leave can seem almost like a quiz.
Do you pack those cool new Jordans you recently bought, or do you go with a pair of simple comfortable running shoes?
Will you need all those dresses in your closet, or just a few you can switch up on different days? Here is our beginner's guide to minimalist packing for a cruise.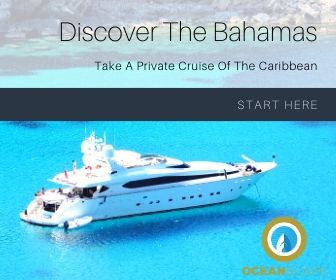 Minimalist Packing for A Cruise: What Is Your Cruise Line's Dress Code?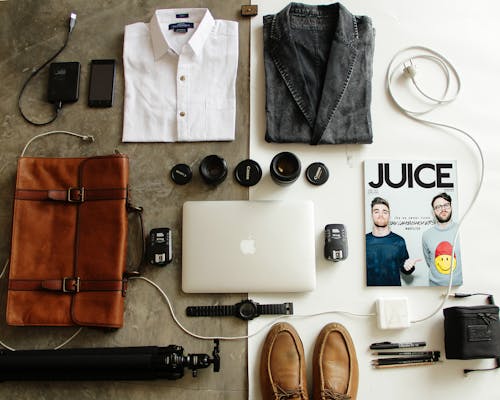 Cruise lines have relaxed their dress codes over the years and gotten way less formal, so there is really no need to pack your whole wardrobe when going on a cruise.
However, there are still certain rules you may need to abide by.
In most cases, dress codes are usually designed for the Main Dining Room during the evenings, as the days are usually "resort casual".
Be sure to check with your cruise line because different ships can have different dress codes.
For example, while Norwegian Cruise Line is known for freestyle cruising, Cunard has a mixture of traditional and very formal.
Generally, 5 out of 7 days are casual or smart casual on many cruise ships while the other two are "chick" or "formal" nights.
You can usually wear a clean, nice pair of jeans to the dining room, but most cruise lines do not allow shorts.
In any case, formal nights are optional so you don't have to participate if you are not particularly eager to dress up. You can always find some good food at the buffet and keep your clothing as casual as possible.
Read: Viking cruise complaints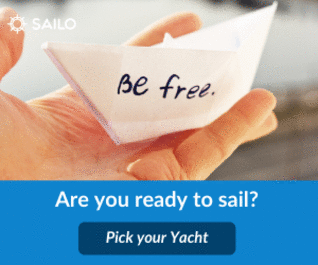 Minimalist Outfit Packing for Sea Days
You don't need a lot of outfits if you are going on a warm weather cruise (e.g., to the Caribbean). If you'll be spending most of your time outdoor,
for instance by the pool, two bathing suits and one or two cover ups should be enough. This way, you will have one spare to use while the other is drying up.
Light sundresses are also pretty versatile — they can be worn during the day aboard the ship, in the evening with a nice accessory (e.g., cute wedge shoes), and even on a port of call.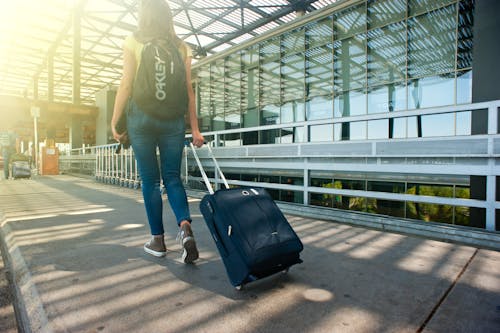 Minimalist Outfit Packing for Port Days
What you wear on port days will depend mostly on whether you'll be booking an activity with your cruise line, a private local tour, or exploring on your own.
If you are going on something such as a snorkeling excursion or chilling at a nearby beach, all you need is your bathing suit and cover up, and possibly a light sundress.
For sightseeing, a sun dress or a pair of shorts and tank top will suffice (oh, and some comfortable shoes for walking).
Some excursions involve going into synagogues or churches where it is preferrable (sometimes even expected) to cover your shoulders.
You may also find yourself in a museum or shop that is air conditioned, so a light scarf, shawl, or cardigan may also come in handy to keep yourself warm.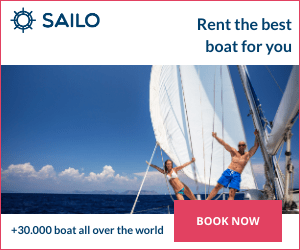 In fact, it is advisable to always keep a light cardigan or scarf in your handbag when traveling as you will almost certainly need it if it gets chilly.
Read: Scenic river cruises
Minimalist Packing for Shoes on A Cruise 
You should pack at least three pairs of shoes for your cruise (four if necessary). If you have to include heels or other types of "fancy shoes" in your luggage,
make sure they are comfortable as you will do doing a lot of walking and sometimes even dancing on the cruise.
From this end, don't forget your running or walking shoes/sneakers both for exploring/traveling and working out.
Even if you are not a sport nut, there will be plenty of opportunities to enjoy a stroll either on the ship or on a port of call.
Sneakers are also useful if you are going to participate in onboard activities, as things such as ropes courses and zip lines require closed toe shoes.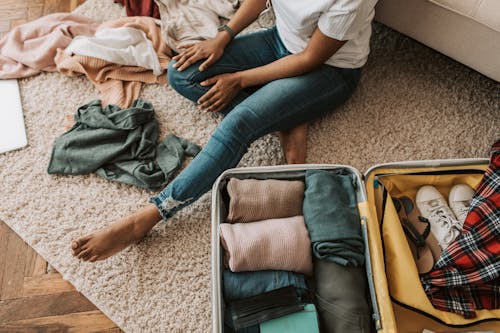 Minimalist Packing for A Handbag on A Cruise
If you are taking a minimalist approach when packing for your cruise, you can use your handbag to carry some of the items you would normally put in your carry-on or luggage. These include:
Lip balm
Mini-make up bag and face creams
Portable phone charger
Jewelry or valuables
Book
Sunglasses
Cash
Wallet with at least one credit card
Passports/government ID
Minimalist Packing for Toiletries on A Cruise
Check which toiletries are provided on your cruise and then pack accordingly.
Some cruises provide items such conditioner, shampoo, and shower gel so you won't have to pack those if you don't need to.
If you don't find this information on your cruise line's website, you can always join a cruise fan page on social media to see what recent cruisers are saying,
A good idea is to stock up in advance with small travel sizes of your favorite products to bring on your cruise if needed.
Read: Bilge pump float switch
Minimalist Packing for Medications and Pharmaceutical Products
When it comes to medications and pharmaceutical items, a good rule of thumb is to only pack what you need.
First, make sure your everyday medications are intact, then add a few emergency items just in case. If you are taking any OTC (over the counter medications), tailor them to your needs.
Of course, don't forget your allergy medications if you or one of your travel companions have any allergies.
You can even store your first aid essentials in a small DIY first aid kit. Here is an example of a basic list of essentials you may need:
Your preferred pain medications
Aloe Vera product/After sun lotion
Coral reef safe Sunscreen
Antibiotic ointment
Throat drops and cough candies
Band-aids
FAQs on Packing for a Cruise
Can you do your laundry on a cruise ship?
All cruise ships are equipped with onboard laundry facilities but the pricing can be astronomical on some ships. However, you can do your own laundry if your ship comes with self-serve laundromats. Just pack a few Tide pods, a handful of quarters, and dryer sheets in a Ziploc bag and you are good to go. Pack Tide sink pods if your ship does not have self-serve laundry.
Can you wear one outfit on multiple formal nights when on a cruise?
Formal nights are when you get to show off your best outfits, but the clothing can take up a lot of valuable space in your suitcase. To preserve some luggage room, you can pack one suit with multiple ties and shirts to wear on different formal nights during your cruise. Many cruise lines also offer suit rentals onboard, so you can arrange to rent one before embarkation day instead of bringing your own.
Minimalist packing for a cruise is a great way to save valuable space that you can then utilize to store other items you acquire along the way.
Before your cruise, be sure to check with your cruise line to find out what is provided. Cruise cabins are often packed with hairdryers, bathrobes, beach towels, shower gel,
shampoo and conditioner among others that you can use rather than bringing your own items. If you absolutely have to carry your own products, stick to small travel sizes to save on space.