Cruise ports are just as much a part of cruising (if not more) as spending time on your ship.
Most cruises usually start and end at the same port (homeport) for round-trips, with several stops at other ports (call ports) in between the voyage.
Every port is unique, but many generally offer some variety of historical sites, active pursuits, beaches, bars & restaurants, and souvenir shops.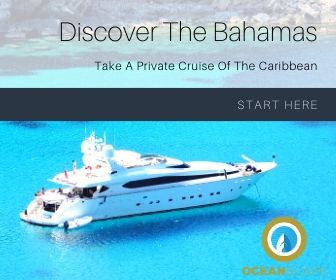 With the largest cruise ports distributed across Asia, Europe, and America, we can use certain criteria (population, GDP, size, etc.) to rank the 10 largest cruise ports in the world.
The Largest Cruise Ports in the World
When assessing the busiest cruise ports in Europe and the world, we had to consider market region.
Cruise ports are usually part of a region with a specific appeal, which can significantly influence the number of tourists and cruises passing through a particular port.
Our list of cruise ports with the most traffic includes:
1. Port of Miami
Known simply as PortMiami, this is the largest passenger port in the world today.
It's located on Dodge Island (Biscayne Bay, Florida) and has the capacity to serve the biggest passenger ships in the world.
However, its main shipping business is container ships, handling about 7.4 million cargo tons annually to claim the title of the largest container cargo port in Florida and the ninth largest in USA.
Currently, PortMiami has a host of breakbulk warehouses, 4 reefer yards (for refrigerated containers),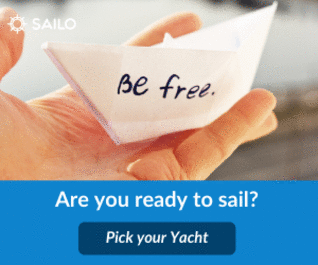 7 Ro-Ro docks (for serving car carriers and ferries), 6 gantry crane-equipped wharves, and 9 passenger terminals.
Panama canal cruises from Florida
Port Canaveral is currently the second largest cruise port in the world.
It is nestled on Florida's Atlantic coastline between Jacksonville and Miami and, with an annual shipping traffic of over 4.5 million tourists, is one of the most popular starting points for cruises.
Environmental impact of cruise ship vs flying
In fact, it is a leading U.S. homeport for all the largest cruise lines in the world, including Disney, NCL Norwegian, Royal Caribbean, and Carnival.
3. Port Everglades
Port Everglades is the cruise port for Fort Lauderdale, Florida, and is one of the biggest economic hubs in Florida.
Annually, over 4,000 vessels pass through this port (boxships, bulk cargo ships, passenger ships, etc.),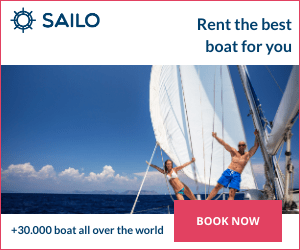 accounting for about 3.8 + million passengers, 7.2 million TEU-containers, and 25 million tons of cargo. Out of these,
the port brings in a sweet $168 million yearly in revenue on average.
Tourism-related operations on Port Everglades are valued at almost $30 billion,
which accounts for port-related businesses that provide over 160,000 jobs (including 11,000+ jobs from companies providing services directly to the port).
Generally, each cruise vessel generates revenue of up to $2.2 million for local businesses.
4. Port of Cozumel (San Miguel de Cozumel)
Located on Cozumel Island (Mexico), San Miguel de Cozumel is a popular cruise ship port that is especially famous for scuba diving.
The main diving spots are on the western side of the island.
The east side is not properly developed, but it does have amazing beaches (like Playa Azul and Playa Palancar) and beach restaurants.
Why is reusing ships a great idea for the environment
Tourists are also drawn to this port because of its tropical weather, sightseeing opportunities, and sea fishing.
Most cruise ships actually pass through here as a port of call when going on round-trip voyages from the U.S. to Western Caribbean.
Cozumel is part of the Quintana Roo state in Mexico, which also hosts the second largest cruise port in Mexico – Costa Maya.
5. Port of Nassau
Nassau is not only the largest (main) seaport in Bahamas, but also the country's capital city. Port Nassau can be found on the northeastern coast of New Providence Island.
Closed loop cruise for non u.s. citizen
This port is extremely important for major cruise shipping companies, who usually prefer The Bahamas as their flag state (where a vessel is licensed or registered) because of its high affinity for tourism.
In fact, most of the country's annual GDP (over $11 billion in 2020) comes from tourism, with the cruise port of Nassau handling about 3 million cruisers every year.
6. Port of Shanghai
As the name suggests, this port is located in Shanghai – the second biggest city in China and the third largest in the world by population (after Tokyo and Delhi).
How much does a cruise ship cost to operate
Shanghai Baoshan is largely used as a turnaround port for round-trips from China to South Korea and Japan,
but it is also a major homeport for Yangtze River cruises sailing from Wuhan to Chongqing.
7. Port of Barcelona
Number seven on our list is one of the busiest cruise ports in Europe – the Port of Barcelona.
The port of Barcelona is currently ranked as the largest cruise port in the Mediterranean for turnaround operations (round-trip itineraries) with one of the biggest harbor areas in the world.
Cruise operations on this port can generate up to $900 million in revenue per year, with the industry itself supporting almost 7,000 local jobs.
On average, one cruise vessel in Port Barcelona generates approximately $1 million in sales and over $200,000 in government taxes.
8. Port of Civitavecchia
The term "Civitavecchia" simply means "ancient town". Located just an hour away from Rome (by train), Port Civitavecchia actually serves as a cruise port to the city.
As one of the largest seaports in the Mediterranean, Port Civitavecchia serves about 2 million passengers and at least 2000 ferries and cruise liner calls annually on average.
It is able to achieve this via its 8 cruise ship terminals, 5 parking lots, and 15 berths (quays). Ships arrive to the port from the Adriatic Sea, through Guidecca Canal.
9. Port of The Balearic Islands (Palma de Mallorca)
The Balearic Islands are a Spanish archipelago located in the Balearic Sea, with the four largest islands being Formentera, Ibiza, Menorca, and Mallorca.
Oozing a Mediterranean climate and unique culture and cuisine, these four islands are especially popular among tourists.
Another reason Port Palma de Mallorca, which can be found on the southeastern coast (Western Mediterranean Sea),
is one of the busiest cruise ports in the world is that it is extremely close to the international Palma Airport.
Cruisers usually flock here for round-trip itineraries to seaports in the Mediterranean and the Canary Islands.
10. Port of Galveston
The port of Galveston has always being important in the U.S. cruising history.
The oldest port west of New Orleans, this port was established on October 17, 1825 through a proclamation issued by the Congress of Mexico
(when the land we call Texas today was still part of Mexico).
By 1900, it was the third most significant port in the country for the export of wheat, and was leading in cotton export.
Today, the port is Texas' getaway for both international trade and cruise sailings,
with major carriers like Royal Caribbean, Disney Cruise Line, and Carnival always launching ships from Galveston.
One fundamental aspect that comes into play when ranking the largest cruise ports in the world is size.
The size of a cruise port indicates its importance and level of activity.
It gives you a rough idea of how many cruise ship calls the port receives annually, and how much impact the port has on the local economy.
Our list of cruise ports is limited to only major size cruise ports that attract at least one million visits yearly.