Just about anyone who has ever taken a cruise will tell you how wonderful an experience it was. You don't have to worry about anything or missing important events by being away from your devices.
But one thing you'll miss out on is texting if you don't turn them off before leaving. Learn How to Text on a Cruise Ship for Free hacks in this article.
Texting on your phone won't be an option unless you purchase texting packages before getting on the ship, which can get expensive!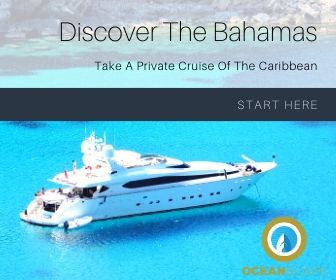 But what if you need to contact someone while your phone is out of service?
Texting on a cruise ship has become more and more popular over the years.
With so many people taking cruises, it is only natural that they would want to stay in touch with family and friends back home.
So Is It Possible To Text On A Cruise Ship For Free?
You might think that because you're on a cruise ship, there's no way to text without paying for it.
But that isn't the case! So to answer the above question, Yes, it's possible! Many people have found ways to text on a cruise ship without spending an arm and a leg.
However, you may have to work around some things because of the lack of service and data availability. Here are just some of the tips for how to keep in touch for free:
How to Text on a Cruise Ship for Free
1. Turn Off Roaming
While you're on a cruise ship, your phone won't have access to the same great cellular network that you're used to.
While this doesn't mean that you won't be able to send and receive text messages while at sea, it can mean higher costs for texts if your carrier charges extra for roaming in other countries.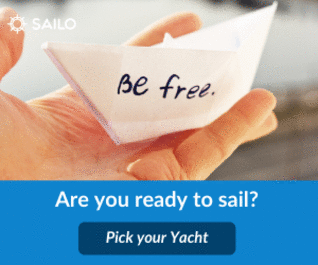 If you want to avoid high roaming bills, make sure that you turn off your roaming before getting on the ship.
If you have an iPhone or iPad, it's easier than ever before. Simply go to "Settings" and then open "Cellular Data."
Scroll down until you see a section named "Global Data Roaming" and toggle the switch off. If you're using Android, simply go to "Settings," tap on "Data Usage," and from there choose to disable data roaming.
That way, your phone will only use local service from the nearest cell tower while you are on a cruise ship.
This may affect how fast text messages load (especially if they are sent locally or internationally), but at least there won't be any bill surprises waiting for you when you get home!
What to wear on a cruise during the day
2. Use Wi-Fi when available
If your cruise ship offers Wi-Fi, you'll be able to text on a cruise ship for free by using it.
However, many ships still have no internet or Wi-Fi access at all. There's also the issue of speed.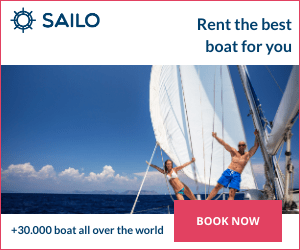 Even if there is Internet aboard your ship, it may not be as fast as what you're used to back home.
Luckily there are some workarounds! If your wireless network isn't working well in one spot, find somewhere else that does offer good services, such as a lounge area, room, or dining hall, and log onto the network there.
Or try moving closer to an external window if your cabin doesn't have a great signal close by; this can boost cell signals quite nicely!
3. Purchase International Texting Packages
If you like to send a lot of text messages, don't worry.
You still have some options! You can purchase international texting packages before your cruise so that they are already in place when you need them;
This will ensure that you don't get charged for each message sent.
Some cruise lines offer pricing plans that allow passengers to receive texts at no charge whatsoever while abroad; just make sure you ask about the details before making any purchases.
If your cruise line doesn't offer these packages, then it's time to do some research on options available from your carrier.
Most carriers will allow you to purchase different amounts of texts for use with international cell phones and SIM cards if needed.
Some even vary the pricing based on where you will be cruising to. This comes in handy if you are worried about a large phone bill after your cruise.
You can even choose to add the cost of texts into your cruise line gratuity payment.
How to book a disney cruise and park package
4. Use WhatsApp/Viber/LINE/
The easiest way to text without paying any money is simply by using messaging apps like WhatsApp, Viber, or LINE.
As long as you have Wi-Fi (or cellular data, in the case of Viber or LINE), you can send messages to your heart's content.
Plus, many messaging apps like WhatsApp allow you to make free voice calls and even free video calls (via WhatsApp Calls).
This is a great way to stay in touch with people who do not have access to Wi-Fi on their phones or are intimidated by video calling over cellular connections.
Best cruise line for food lovers
5. Purchase an international cell phone or SIM card
Many cruises go to international ports, and many times these islands don't have great service from carriers back home.
If you want to ensure that you'll be able to get online using a smartphone during your voyage, purchasing an unlocked GSM cell phone (or obtaining a SIM card from your carrier) might just be the perfect solution.
Using either of these options will allow you access worldwide cellular data coverage without having to worry.
6. Google Voice & Hangouts
If your smartphone can access the Internet, you have another option: using the Google Voice and Hangouts apps together!
These two tools have been designed to allow users to easily send texts from their computers (or in this case, smartphones), so try it out next time you're at sea.
Just make sure that your device has a data connection before sending messages; otherwise they won't be sent until landing back home!
Final Thoughts about Free Texting while on a Cruise
The bottom line is that there is no reason why cruisers shouldn't stay connected while abroad.
Whether you decide to use an international cell phone or SIM card or if you want to use a smartphone for text messages, there are some great options out there on how to text on a cruise ship for free.