There's nothing quite like the peace and tranquility of being out on the open water. The sun shining down, the wind in your hair, and a nice cool drink in your hand. Check out this guide on how to store inflatable boat for insights.
Unfortunately, not everyone can afford their own boat. But what if there was a way to get that same experience without spending thousands of dollars?
Introducing the inflatable boat! These boats are perfect for anyone who wants to enjoy the lake or river but doesn't want to break the bank. All you need is a little space to store it and some air in the pump, and you're ready to go.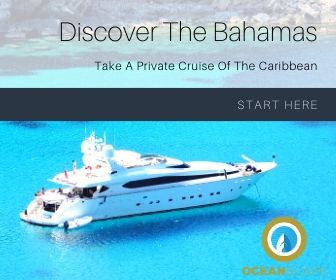 However, during the winter months, you can't just leave your inflatable boat out in the cold. If you do, it will surely be damaged when you're ready to use it again. So what's the best way to store an inflatable boat during the winter?
In this blog post, we'll show you how to store your inflatable boat to be in good condition when you need it. Plus, we'll give you some tips on keeping it in good shape while you're using it.
Preparing Your Inflatable Boat for Storage
Clean the Boat
The first step is to clean the boat thoroughly. You can take a few simple steps to clean your inflatable boat before storing it for the winter.
The first thing you should do is give the entire surface a good scrub with some soapy water. This will remove any dirt and grime accumulated throughout the season, making it easier for your boat to dry completely.
It's also important to pay special attention to crevices or areas around the valves and seams, as they tend to be where debris builds up.
Once the outside of your inflatable boat is nice and clean, you can start working on the inside. Grab a couple of plastic buckets, fill one with warm water, add a few drops of dish soap, and fill the other with fresh water.
Use these supplies to give every inch of your boat a good rinse, removing any salt or other residue that could be corrosive over time.
Finally, once both the outside and inside are thoroughly cleaned and dried, properly inflate your boat and store it in an airtight bag until next season.
By following these simple steps, you can rest assured that your boat will be ready for action when springtime rolls around again.
Dry the Boat
There are a few key steps that you should follow to dry an inflatable boat after cleaning it for storage effectively.
The first step is to remove any moisture on the boat's surface by patting it down with a clean towel or soft cloth.
Next, you may need to use an air blower or vacuum to suck up any remaining water from inside the boat. This will help ensure that there are no pockets of moisture trapped inside, which could cause mold and mildew growth.
Once the boat is completely dry, give it one final wipe-down with a disinfectant spray or solution to ensure that any lingering germs and bacteria are eliminated before storing it away.
With these simple steps, you can ensure that your inflatable boat will stay in top condition whether you're using it this season or next.
Read: Used inflatable boat trailers for sale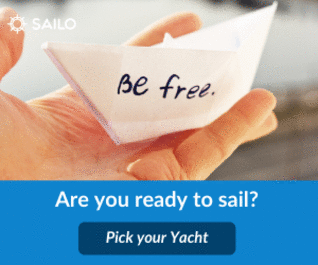 Inspect the Boat
When storing an inflatable boat, it is essential to perform proper maintenance and inspection before putting it away for the season.
This involves checking for any damage or leaks to ensure that your boat is in optimal condition and has no weak spots that could pose a safety hazard when you pull it out of storage later on.
One important thing to look out for is any rips or punctures in the outer skin of the boat. A small puncture may not seem like a big deal at first, but if left unsealed, it could easily get bigger over time and lead to water damage within the inner chambers of the boat.
Another thing to look for is mold or mildew growth, as these can be difficult to remove once they have set in. If needed, use a specialized inflatable boat cleaner and lubricant to keep your boat looking and working its best throughout the year.
By following this simple maintenance routine before storing your inflatable boat, you can rest assured that your vessel will be ready for use most when you need it.
Whether you're going out for summer fun on the lake or gearing up for a fun weekend camping trip on the river, having a well-maintained inflatable boat can make all the difference.
How to Store Inflatable Boat
Find a Storage Spot
Once your inflatable boat is clean and dry, it's time to find a safe and secure storage spot. If you have the space, it's best to keep your boat stored indoors in a cool, dry place. This will help protect your boat from the elements and keep it in good condition for many years.
If you are storing your boat outside, try to find a sheltered spot out of direct sunlight and away from other items that could cause damage or scratches.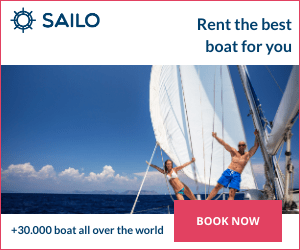 Read: Inflatable boat repairs near me
Folding Your Inflatable Boat for Storage
Once your boat is clean and dry and you have found a perfect storage area, the last step is to fold or deflate it before putting it away properly.
Typically, inflatable boats can be folded up into a compact size that is easy to store and transport. However, depending on the boat you have, you may need to partially or fully deflate it to get it into its storage position. Here are the steps you need to take:
Step 1: The first step in folding an inflatable boat for storage is to remove any loose items or equipment that may be attached to the boat. This could include oars, anchors, or other accessories. Be sure to detach all parts and set them aside for later use.
Step 2: Next, you will need to deflate the boat using either a manual pump or an inflation compressor. Depending on the size of your inflatable boat, this may take some time and effort, so be sure to allow yourself plenty of space and time for this process.
Step 3: Once your boat is fully deflated, it's time to begin folding it up for storage. Start by laying the boat flat on a hard surface such as the floor or a tabletop.
Then, fold one side over onto itself until it forms a vertical edge along one side of the boat body. Repeat on the other side so that there are now two vertical edges on opposite body sides. If necessary, you can fold down either end of the boat at this point so that it lies flat against the boat's body.
Step 4: Now that your inflatable boat is folded into its basic shape, you can begin rolling it up. Start at the end furthest from the inflation valve and gently roll your boat toward that valve, using your hands to keep everything in place.
As you roll, the boat will naturally fold in on itself until it forms a tight cylinder. Once you reach the valve, you can tuck the remaining edge underneath to completely roll up your boat.
Step 5:For extra protection when storing your rolled-up inflatable boat, you can now place it inside a storage bag or cover. This will help keep everything clean and dry and prevent damage from dust and debris.
You can also use the storage bag to properly secure your folded inflatable boat during transport to keep it from shifting in the back of your vehicle.
Step 6: Finally, you can store your inflatable boat in its chosen storage location to keep it safe and sound until the next time you want to take it out for a spin.
For best results, ensure that your boat is always properly folded, rolled up, and secured before storage to help prevent damage and extend its lifespan.
Read: Where can I use my inflatable boat near me?
Inflatable Boat Storage Bag
One important thing to consider when storing your inflatable boat is using a storage bag. These bags are designed specifically for inflatable boats and help keep them protected while in storage.
A good bag will be made from durable materials that repel moisture and prevent leaks, keeping your boat safe from damage and corrosion.
If you are in the market for a storage bag for your inflatable boat, many different options are available. Here is a review of two of the best storage bags on the market to help you choose the right one for your needs:
Seamax Foldable Inflatable Boat (Hull) Storage and Carrying Bag
I have to say that I am really impressed by the Seamax foldable inflatable boat (hull) storage and carrying bag. The design of this bag is truly ingenious, with 16 soft handles covered in a reflective tape that make it easy to grab and carry the boat easily.
This bag also features strong, durable construction, with double reinforced handles made from CNC-sewn reinforcement. And perhaps most importantly, this bag fully protects the boat from any damage due to dragging on the ground or general wear and tear.
The outer layer is made from high-performance Sunlitec material, with a micro-poly foam middle layer and a polyester inner layer for extra protection.
Overall, I would highly recommend this bag to anyone who loves spending time on the water in their inflatable boat.
Newport Vessels Dinghy & Inflatable Boat Bow Storage Bag
As someone passionate about boating, I was excited to try out the Newport Vessels dinghy and inflatable boat bow storage bag.
This great accessory is made from high-quality polyester canvas with a thick PVC coating for added protection against weather and wear. It also features sturdy SBS waterproof zippers, various D-rings, and other strong hardware to ensure that your gear is securely held in place.
What's really impressive about this bag, though, are the thoughtful design features. The adjustable straps are convenient and easy to use, while the hard-wearing carabineers allow you to connect and disconnect the bag from your boat quickly.
There is also a clear valuables pocket for your phone, wallet, keys, or maps and two mesh water bottle pockets to keep you hydrated on the water. At 25″ wide by 22″ long by 14″ tall, this storage bag fits perfectly on all Newport Vessels models and most other inflatable boats.
I highly recommend this product for anyone looking for a smart and durable way to store their gear.
Inflatable Boat Storage Ideas
If you are looking for some great ideas on storing your inflatable boat, you have come to the right place. Here are some of the best storage ideas for inflatable boats to help you keep your boat safe and sound:
Use a storage bag: A storage bag is a great way to keep your inflatable boat protected while it is in storage. There are many different types of storage bags available on the market, so be sure to do your research and find one right for your needs.
Hang it up: If you have the space, hanging your inflatable boat from the ceiling is a great way to store it. This will keep it out of the way and prevent it from being damaged by any heavy objects that may fall on it.
Put it on a shelf: Another great way to store your inflatable boat is to put it on a shelf or in a closet. This will protect it from dust and dirt and make it easier to access whenever you need it.
Use a tarp: If you have extra space outside, using a tarp to cover your inflatable boat can be a great way to protect it from the elements. Secure the tarp with some heavy-duty straps or cords to keep it in place.
Invest in a storage shed: If you have the space and the budget, then investing in a storage shed is a great way to keep your inflatable boat protected from the elements. Storage sheds come in various sizes and styles, so be sure to find one that will fit your boat and your space.
When it comes to storing your inflatable boat, many different options are available. Whether you choose to use a storage bag, or hang it from the ceiling, the decision is ultimately up to you.
The most important thing is finding a storage solution that will keep your boat safe and sound until you are ready to take it out on the water.​
So, now you know how to store your inflatable boat. By following these simple tips, you can ensure that your boat is in good condition for years of use. Have fun on the water.