Cruising is a form of travel that connects with nature and beautiful places around the world in a way land-based vacation never can.
But given that you're sharing a vacation with hundreds of other people, it's important to take necessary precautions to have a safer expedition.
In this guide, you'll learn how to protect yourself on a cruise so you can have a memorable vacation.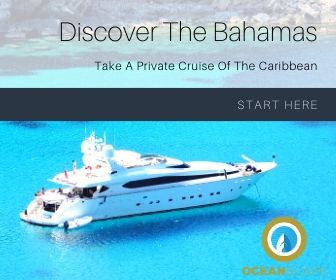 Whether you're up for an all-inclusive expedition for the weekend or you plan to be on a cruise for a full week, you'll find helpful tips here that can help you keep safe.
Here's the deal:
Many of the safety tips that we'll share here are indeed common sense.
In fact, advice like keeping your valuables safe, not flaunting your cash, and cutting down on alcohol are quite obvious.
But they can be easy to forget when having your best moment on a cruise.
We can't stress enough how important it is to give your safety a priority. If anything, have as much fun as you want on a cruise, but remember to be aware all the time.
With that said, here are X tips to protect yourself on any cruise.
6 Ways How to Protect Yourself on a Cruise
1. Secure Your Stateroom
You never leave your house's door open at night or when you're not home during the day.
You know that the number one way to keep your home safe is by closing the doors so that intruders don't easily make their way in.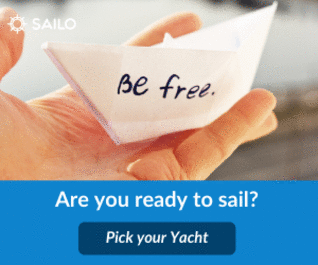 It's the same case with your stateroom. If anything, you should make sure that you always close your stateroom door.
Sure, the doors are heavy and tend to close themselves, but you still need to check to make sure they close well.
Never open your stateroom's door for anyone either during the day or at night, unless you're expecting someone you know.
After all, there should be a peephole installed on the door, which you can use to see who is at the door, especially in the middle of the night. 
If you've opted for a cruise ship that has staterooms with balconies, make sure you secure the external door by locking it in the case when the balcony isn't in use.
Read: Newest Royal Caribbean ships
2. Keep Your Belongings Safe
Here's the deal:
There's going to be a large number of people sailing with you on a cruise ship,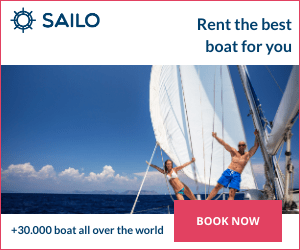 and it's unfortunate that some of them are highly likely notorious criminals who can get away with your possessions if they get the chance to.
The rule of thumb when on a cruise ship is to ensure you never have a false sense of security.
After all, you're going to come across hundreds of strangers in a closed environment and you can't particularly be sure who's out there to get at you.
You can keep your possessions safe by locking them in a safe in your stateroom or by securing them on your body.
Never let strangers know you have valuable items such as a laptop, tablet, watches, jewelry, purse, or wallet.
By being mindful and secretive about what you have with you on a cruise ship, you leave absolutely zero chance for pickpockets to make you their target.
Read: Best sailing Dinghy for older adults
3. Keep Yourself from Illness on the Cruise
Hundreds, if not thousands, of people come aboard the cruise you're currently in. And that means you're susceptible to fall sick on such a vacation.
So as with physical safety, you need to think about your wellbeing from a health point of view, making sure you know what to do to keep yourself from the risk of infections. 
There are five simple things that we suggest you do before you begin your expedition:
Eat a healthy, balanced diet
Exercise for physical fitness
If you're on medication, make sure to take them exactly as prescribed by your physician
Make sure you get enough sleep
Always drink water and other healthy fluids to stay hydrated throughout the cruise
Such steps look incredibly simple, but it's easy to ignore them because of the excitement to explore the world on a sea expedition.
Yet if you follow them to a tee, you can make your body less susceptible to illnesses during your sea expedition.
We strongly recommend that you bring some sanitization wipes along, as they'll be helpful in disinfecting surfaces that people often touch the most.
And while these wipes can be quite helpful, it's also important to make sure you touch surfaces less often, or only as few as you can, to lower the potential of contacting germs.
A cruise ship can get insanely crowded with people especially in the holiday seasons.
While this presents an opportunity for you to interact with people from different places, it also makes you quite susceptible to disease transmission.
Of course, you don't have to avoid comedy presentations, revue shows, dance parties, karaoke contests, and the likes, but try your best to keep as far away from the crowd as you possibly can.
Always use the restroom in your cabin instead of the public options.
However, if you must use a public restroom on the cruise ship, make sure you pick a tissue paper from the door handle.
And don't forget to wash your hands with water and soap for at least 20 seconds. 
Read: Best motor yacht for ocean crossing
4. Make Sure You Attend the Muster Drill
Your safety on a cruise should be your number one priority. And therefore it's important to attend the master drill before your vacation starts.
The muster drill is an important section where you learn about important safety precautions when aboard. Through the muster drill, you'll learn:
What alarms on the cruise means
Where your muster station is
How exactly to don a life jacket
It's important to stop everything else first and pay close attention to the muster drill. You can go get drinks from the bar or make phone calls later.
It's unfortunate that some people see the muster drill as a waste of their time. That's not a good way to look at it.
Remember, your safety comes first, and therefore giving the muster drill a priority and paying close attention to the session is a great way to ensure your safety and enhance your cruising experience.
5. Never Cruise Alone
People never go hunting alone because they know the woods can get ugly really quickly. Cruising alone can be just as unsafe because you won't have anyone to look out for you.
Look for a friend as early as you can if you'll be coming aboard as a solo cruiser.
Or ask a family member or colleague if they would like to come along if they're financially capable to pay for the cruise.
Because cruising with someone gives you the assurance that you have someone by your side to look after you,
you'll become less of a target to the crude people who take pride in hurting solo travelers in a cruise ship.
For your own safety, never let anyone on the cruise that you came alone, or you might become a target to a complete stranger for reasons you don't know.
Also, avoid walking around or in solitary places on a cruise, especially late in the night.
It's also important to know who your steward is. Ask for their name and develop a relationship early on.
That way, they'll also help to look after you, making sure that no one ever gets into your room without your notice.
They'll also watch out that no one else other than you gets access to your room.
And lastly, never accept an invitation to crew quarters. It's never a good idea, and it can easily get the management to ask you to leave the cruise on the next port stop.
Read: Best all-inclusive cruise lines
6. Cut Back On Alcohol
Look:
There's always going aplenty of booze aboard. And it's easy to find yourself carried away, especially if you don't have some self-control.
Don't this wrong.
Drinking a glass of tequila every once in a while for the period of your cruise really isn't a bad idea. But it becomes a problem when you get too much into it.
The problem with drinking to excess is that it not only likely to get you in trouble with crews and passengers, but also it can be the cause of falling overboard.
In some instances, excessive consumption of alcohol can affect good judgment and lead to reckless behavior.
In addition to setting limits that help you go easy on alcohol, you must never accept a stranger to buy you booze on a cruise.
Your safety, sanity, and health is quite significant for the life after cruising, and you therefore must never accept to walk back to your cabin drunk from a stranger. 
If there's one thing that's for sure, it's that your safety must always come first.
Whether you plan to cruise for just a day and alight at the next port stop or you plan to go for a cruising expedition for a number of days,
make sure you keep these safety tips in mind and you will always have a good time while being as safe as possible.