Let's face it: Not everyone is that wealthy!
Not everyone has a pile of cash sitting around somewhere waiting to be spent, particularly on something like a cruise holiday – which is considered a luxury to many hence the need for ways on how to pay for a Cruise in installments.
The vast majority face the realities of monthly loan payments, mortgage, insurance, and credit card payments to even think of going for a cruise vacation.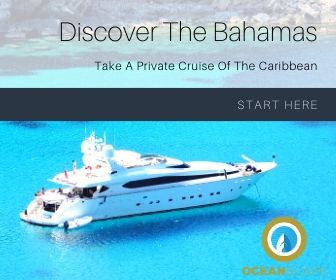 You are usually left wondering where did all the money go at the end of each month.
Yes, that might be the reality, but the truth is you can still take time off and enjoy your cruise vacation without breaking the bank.
How in the world will you finance your cruise vacation, you may ask? Don't worry; continue reading for some insightful information on how to pay for a cruise vacation in installment!
How to Pay for a Cruise in Installments
Traditionally, the conventional way of booking and paying for a cruise is making a modest deposit at the time of booking and then settling the balance two months before sailing.
However, most people struggle to pay the outstanding balance, which forces them to cancel and forfeit their deposit once they are unable to meet the deadline.
Fortunately, with the tough economy and stiff competition, most cruise lines have been forced to come up with more innovative ways to attract customers.
Most cruise lines have come up with flexible and manageable payment plans to cushion cruisers from the one-time payment plan.
Choosing A Cruise Line That You Can Pay In Installments
There are lots of options for cruising vacation for individuals of various ages.
You're sure to discover a cruise that suits you and your family, from Disney to Royal Caribbean cruise line.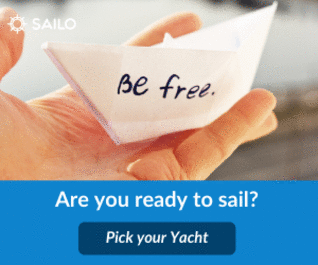 A cruise vacation paid on a monthly installment is no different from one paid in whole before you set sail.
Advantages Of Choosing A Monthly Installment Payment Plan
Affordable and flexible installments allow you to budget for a fantastic and unforgettable vacation.
Your application and booking are approved in a fast and timely manner.
Easier on your pocket upfront
You are spoilt of choice as various cruise companies offer different installments payment plans.
Save some cash by making a reservation in advance and paying the rest as you go.
Disadvantages
Not a good idea if you are not a financially disciplined person and are using a credit card.
Because most installment plans are automated, your bank will charge you penalties if your account does not have money when the installment is due.
Let's look at different ways of paying for a cruise in installments and what different cruise lines are offering?
Different Methods of  Paying  For A Cruise In Instalments
Working together with the cruise line, you can creatively come up with an affordable and flexible payment plan without breaking your bank.
Most cruise lines offer monthly installments as a payment option after paying the initial deposit.
Alternatively, you can also opt to book your cruise vacation with a traveling agent with no deposit and interest-free installments.
You can also charge the cruise chargers to a credit card and pay it later in installments.
Here Are A Few Ways To Pay For Your Cruise In Instalments!
1.   Using A Travel Or Booking Agent
Using a travel agency is one of the best methods to book and pay for a cruise vacation in installments.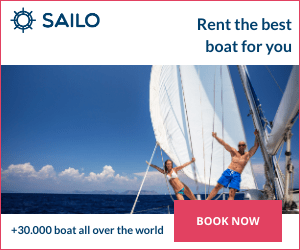 Most cruise travel agencies will let you pay for your vacation in monthly installments rather than a one-time payment.
When you opt for the monthly installments option, you typically don't have to pay a deposit, and no interest is charged on your installments. Just stick to the agreed payment plan, and you are good to go.
This is how it works:
Make a zero-deposit reservation for your cruise vacation
Set up automatic monthly installments to the travel agency
Your cruise is fully paid before the booking deadline
With such a payment plan, you can happily plan your vacation without worrying about how you will pay the balance.
2.    Using Your Credit Card
After paying your initial cruise deposit, you have the option of using your credit card to clear the balance on installments every month.
With a credit card, you can continue paying for your cruise vacation after the departure date.
Generally speaking, paying for your cruise vacation before you set sail is a smart move.
However, if you are unable  to do so, then paying using a credit card is an excellent way to make your payments in installments over a long period.
3.   Booking Directly With The Cruise Line
When booking directly with a cruise line, it is possible to make monthly installments after paying the initial deposit. However, not all cruise lines offer this option, so be sure to check
out if the cruise line you intend to use has this option. Plus, you can always use a travel agent if your preferred cruise line does not allow monthly installments.
One thing to keep in mind while working out a payment plan with your cruise line is that you still have to pay the initial deposit as usual.
Then, you can start paying your monthly installment as per the payment plan agreed.
Note: extra expenses such as flights and transfers may not be incorporated in the installment plan.
Types of Cruise Payment Plans
Monthly installment plans have become an important part of the cruising experience. There are different types of monthly installment plans that are offered by different cruise line:
Which Cruise Lines Offer Flexible Payment Options?
Carnival Cruise Line has recently introduced a new installment payment plan (Carnival EasyPay) that allows cruisers to spread their payments over three months.
Travel agencies can also use this service to make payments for their clients.
The cruise payments are systematically deducted from your credit card over three months with no interest charged.
How To Make Payments On Carnival Cruise Line In Installments
First, you have to pay your initial cruise deposit, and then the remaining amount is spread into three equal monthly installments.
These installments are automatically deducted on a specific date each month for three months.
You can either sign up for the program online at carnival.com or by calling their reservations desk.
EasyPay Eligibility  – For you to be eligible for the carnival cruise monthly payment plan, you have to make a booking 135 to 150 days before the set sail date – that's roughly 5 months prior to the departure date.
Not so long ago, the Royal Caribbean cruise line added a new payment plan where travelers booking a cruise vacation from their website could easily finance their travel fare.
Currently revised packages from the Royal Caribbean Line website offer both the monthly payment packages and the traditional booking package.
The monthly installment payment package is funded through UpLift, a third-party financial service provider.
Once you pay the initial deposit, the balance can be paid in monthly installments over three, six, or twelve months.
The only downside of this payment plan is that there is an Annual Percentage Rate(APR) included in the final cost of the financing service.
Some Of The Advantages Of Using The Uplift Payment Plan Include:
Instant financial support if you are eligible
You only pay the initial deposit upfront; the rest can be spread out through the agreed plan.
You get to cruise before you pay the total amount.
While there isn't any formal installment program for Disney Cruise Line, they have a somewhat more casual approach when it comes to making your cruise payments.
Once you have paid the necessary deposit, you are free to pay the balance at your own pace.
You can pay monthly, weekly, or in two large installments, whichever way you like.
It's so casual that you can even make a one-dollar payment every day as long as the maths is right.
Either way, they simply don't mind how you sort out your cruise bill. The only restriction is you have to finish paying for the cruise 60 days before the departure date.
Frequently Asked Questions
Can You Pay For A Cruise In Installments
In recent years cruising vacations has become a popular and more affordable holiday choice for the vast majority.
You can now buy a cruise vacation and pay for it over time, allowing you to budget and plan for your holiday.
With the recession and the current pandemic, cruise lines have been forced to come up with innovative payment plans to accommodate everyone who wishes to book with them.
Currently, most cruise lines offer flexible monthly payment plans, so it's practically easy for you to choose a cruise line that you can pay in monthly installments.
You only need to make your selection early enough, put down the deposit, then choose a payment plan that you can pay in monthly installments.
Sometimes though not often, the cruise lines can allow you to board the cruise before the balance is fully paid.
All inclusive cruises for 18 year olds
How Early Should I Book A Cruise?
Generally, you can book your cruise vacation anywhere between 18 months and one week before the departure date.
It is entirely up to you when to book your cruise. However, there are certain benefits and drawbacks of booking early or late.
When you book ahead of time, you have more options on the cabin location.
So if you desire a particular location or a specific cabin that happens to be high in demand (come suites tend to sell out quickly), you should book as early as possible.
When you book late, you will have fewer options when choosing your cabin location, but you will probably save some money on the discounts offered.
Most cruise rates tend to decrease as the departure date approaches.
In both scenarios, you are likely to earn some perks as cruise lines tend to use incentives to encourage vacationers to book early or when the cruise hasn't sold out.
Incentives include things like complimentary dinner at a specific restaurant and much more.
Which Is The Best Way To Actually Book A Cruise?
Once you are ready to book and pay the initial deposit, you will first need to determine where you want to book your cruise. Again, there are several options available for you.
First, you can opt to book directly with the cruise line of your choice. Either through the cruise website or by phoning the reservations desk. Alternatively, you can opt to use a travel agency.
If you aren't sure which cruise company to use but have a particular date in mind, you will be better off using a travel agent.
He or she will advise you which is the most suitable cruise line for you.  He or she can also link you up with different cruise line sales reps to help you in research.
What Happens If I Need To Cancel My Cruise After Booking
Sometimes life happens, and due to unforeseen circumstances, you might need to change, reschedule or cancel your cruise vacation entirely.
In most cases, you will be able to change the cruise ship, your names, and sailing dates. However, you might be subjected to a small service fee.
Generally, this is permitted only if the adjustments are made early enough. How early in advance varies with each cruise line.
It's important to note that any benefits associated with the original booking virtually never transfer to the new changes.
The reason being, these changes a treated as a new booking altogether. Booking modifications made after the final payment date are legally considered cancellations.
Conclusion
Most cruise lines will let you sign up for a monthly installment plan to cruise with them. These installment plans enable cruisers to afford more expensive cruise vacations. 
And the monthly plans keep the cruisers happy by allowing them to spend more time generating memories rather than worrying about the financial implications of the vacation.
Vacationing on a cruise paid in installments is pretty much straightforward. You don't have to go through any confusing stages or jump through any hoops.
To book your cruise, simply choose the monthly installment plan on the cruise line website and pay your initial deposit, and you are good to go.