Sex on cruise ships happens all the time… perhaps way too often, especially on longer cruises.
One month at sea is like two years on land, so you spend a lot of time with your fellow passengers travelling,
participating in onboard and off-board activities, and generally bonding and making new friends.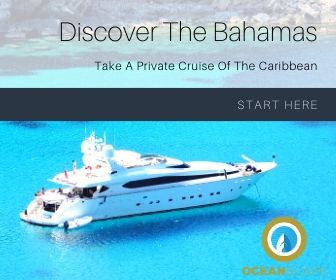 And the opportunities are available for everyone, whether you are single or a couple; male, female, or LGBTQ+. Here are our insider tips on how to get laid on a cruise.
How To Get Laid On A Cruise
Between all the fun-filled adventures and the hundreds of friendly passengers in your company, there are many opportunities to get lucky on a cruise. These include:
1. Go on a sexy theme cruise
Sexy theme cruises are wild, and most people are there for the same reason – to have sex. Nights are often filled with sex parties, with people making love everywhere.
Curious couples can also engage in educational seminars for experimenting on new sexual positions before taking a more hands-on approach in the privacy of your cabin or at a secretive corner.
The best part is that these sexy cruises are just like regular cruises, touring actual destinations with many onboard activities.
They pass through ports of call in eye-catching places like the Mediterranean, the Caribbean, and the Greek Islands,
and have all the features of an ordinary cruise like nightly entertainment, fitness centers, great pools, and multiple restaurants.
Sexy theme cruises are usually advertised as "clothing optional" so as not to scare away first-timers who might be mistaken to assume there is an orgy-fest going on in there.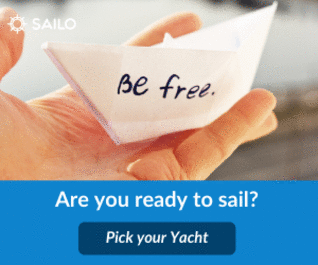 Although the cruises are sex oriented, some people book these voyages simply because they love being in the nude.
2. Go on a party cruise
A party cruise emphasizes dancing, drinking, and generally rowdy behavior, as they are usually packed with young people (especially college-aged individuals) looking to have a good time on the sea.
Unlike some other types of cruises that tend to be rather formal, these cruises are known for being laid back and
having a typically celebratory ambience, which presents a lot of opportunities for getting laid.
That is, while other cruises are inherently geared toward family activities, culture, or peace and relaxation, party cruises attract people who want to spend their vacation celebrating.
How much money do cruise ship captains make
You can meet new people at the onboard casinos, clubs, restaurants, by the pool, or during one of the many excursions in port.
What's more, you will also get to enjoy all the perks of a traditional cruise: starting and ending the voyage at the same port,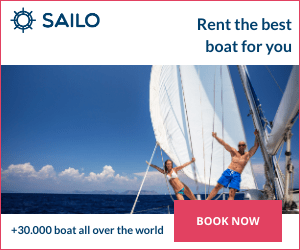 docking for a few nights, cruising to a desirable tourist destination, etc.
3. Go on a singles cruise
A singles cruise brings together single individuals from different parts of the world, and you are definitely going to have a great time if that is what you are looking for.
This is because these cruises offer a wide range of activities and events (both offshore and onshore) designed to help passengers interact and get acquainted with each other during the voyage.
Of course, some single travelers are only looking to relax and enjoy the activities that come with the cruise, and nothing more.
Others are looking to find someone special, while some are just there to flirt.
However, realistically speaking, a good number of passengers on a singles cruise come with the same mentality as you: to get laid.
You will have an easy time chatting with your fellow guests, and the entire cruise will be set up to connect you with like-minded individuals as easily as possible.
The best part is that singles cruises are available for different age groups, so you can choose one that will have more of your peers onboard for a more enjoyable experience.
4. Go on a swingers cruise
Swinging, or the practice of partners in a committed relationship having sex with other people, happens everywhere from private parties to sex clubs.
Are river cruises bad for the environment
More recently, cruise lines have begun to embrace this "lifestyle" too in the form of adult-only cruises.
On these cruises, virtually anything goes, which puts the odds in your favor if you are looking to hook up.
Swingers' cruises attract different types of people from all walks of life, so do not be surprised to meet folks you would not necessarily expect to find on a cruise like this such as oil executives, politicians, etc.
There is no pressure to hook up, of course, and any unwanted proposition can usually be dismissed with a simple no without further incidence. No means no.
In fact, like most other cruises, people are drawn to swingers' cruises for all sorts of reasons.
Top things to bring on a cruise
Apart from engaging in sexual activity with strangers, some couples go simply to have a sexy, intimate time with their significant other.
Couples who are down to swinging often use "pineapple" as a code to attract other couples with the same idea,
so if you see pineapple on a cabin door, it means that the occupants are ready for some "adult" fun.
Tips For Getting Laid On A Cruise
1. Consider your age
Most people who go cruising do it to unwind and have a great time, so your chances of getting lucky are pretty high.
However, it is always a good idea to consider your age and whether a particular cruise is suitable for your personality.
Closed-loop cruise no passport
For instance, young, energetic individuals would typically enjoy themselves more on a party cruise than people who are over 50.
Older cruisers, on the other hand, would have more fun on a relaxed singles cruise for over 50s.
2. Meet new people
Technically speaking, the only way you will ever get laid on a cruise is by meeting and interacting with other people.
Fortunately, most cruises are designed to make it easy for passengers to bond with each other and make new friends, thanks to a plethora of onboard and onshore activities.
Even if you don't manage to get lucky on the cruise, you will likely meet like-minded individuals with whom you can get more acquainted after the journey, and perhaps organize another cruise in the future.
Celebrity concierge class c1, c2, c3
3. Take a class
Most cruises offer onboard classes for things such as cooking, dancing, art, etc. You can take advantage of this opportunity to meet potential f*# mates on the cruise.
4. Use protection
It goes without saying, but the importance of using protection when having sex with strangers cannot be overemphasized.
If you don't know the status of the people you're travelling with, always use protection when having sex. 
FAQs
Do cruise employees sleep with passengers?
Crew members are usually not allowed to hook up with passengers on a cruise.
In fact, cruise employees are mostly forbidden from entering passenger cabins unless on official duty, and they can be promptly dismissed if caught engaging in any type of personal relationship with a guest.
Do cruise employees hook up with each other?
Cruise employees hook up with each other all the time, with some crew members comparing the sex culture to that of a college dorm. Some of the staff members are couples, while others are just in it for the short-term pleasure.
When all is said and done, the techniques for how to get laid on a cruise are largely the same as everywhere else, but with relatively more opportunities.
You just need to be self-confident and travel with an open mind. For shy single ladies, you will be interested to know that some cruise lines actually hire gentleman hosts whose main work is to dance with and chat up single women.
This is a great way to get you to hit the dance floor and possibly meet new people while you're at it.