Sailing on someone else's boat can be quite a thrill. But if you want to travel on sea at any given time
without feeling confined within the limits of someone else's rules, buying your own sailboat is the real deal.
You're going to explore the blue expanse for as much as you want without someone echoing that your time is up.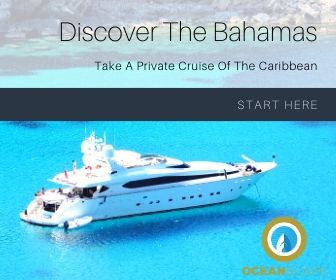 Just imagine the soft breeze against your skin, the absence of the urban life, the fragrance of the salty sea,
and you just want to be out there enjoying the moment that so incredibly fulfilling.
It starts with choosing the right sailboat, but getting the right one can be somewhat difficult so to speak.
Cases of people buying boats that failed to hold up aren't anything new. And if we're being honest, some boats are hard to use,
too big to maneuver for the new owner to operate, or perhaps even too complicated to figure out.
So in this guide, you'll learn how to buy a boat without getting screwed. By the time you complete reading this guide,
you'll not only be able to buy a sailboat from a legitimate broker or owner, but also get the right boat for you. Keep reading to learn more.
How to Buy a Boat without Getting Screwed
1. Decide What You Want to Achieve
The first step to buying a boat isn't to determine which brand is the most popular on the market.
You first have to define what your current and future needs are, and then use that a criterion for choosing the right boat for you.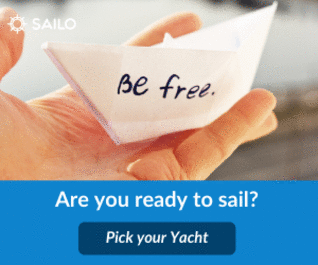 It may sound counterintuitive, but starting with the end in mind is the best way to buy a boat. Some of the questions you need to ask yourself include: 
Do I want to live on the boat fulltime or I'm I just interested in cruising the world to connect with nature while boding with my family?
How many people will come aboard the boat?
Will the boat be sturdy, stable, and flexible enough to meet my current and future needs?
You have to be as specific as possible with your requirements, as that's the only way to identify a boat that's right for you and your family.
This isn't the stage where you involve salespersons or boat brokers yet because some of them are good
manipulators that can confuse you into buying a boat that's unsuitable for you.
Related Read: Boat to sail around the world for sale
2. What Type of Boat Do You Want?
Spend time evaluating different types of boats to understand as many variables as you possibly can.
Manufacturers build different types of boats for different purposes.
Some boats feature full automation and area easy to sail to different destinations. Some are manual in kind and require some bit of hard work to sail.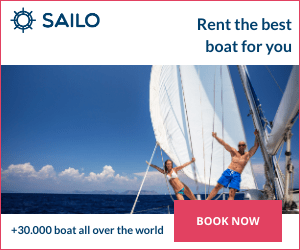 Some can handle rough, high seas, some are ideal for sailing in calm and protected waters,
and some can easily slice through waves instead of bouncing around.
Some need a helm in the cockpit to handle sails, whereas others need someone at the mast even in rough seas.
The type of boat you choose will depend on where you want to sail. Those who sail the Bahamas use catamarans because the area is shallow.
But when it comes to sailing around the world through areas with deep waters, you must consider a boat with a heavy displacement for safer and smoother journeys.  
You should also consider what you want to use the boat for before buying. In doing do,
it becomes easier to choose a boat whose interior and exterior setup meet those needs.
Read: One man sailboat for sale
3. Determine How Much the Boat Cost
Really the cost of a boat isn't something cast in stone. In fact, how much you pay varies quite significantly depending on the type of the boat,
the condition of the build, and the seller or broker with whom you want to deal.
The cost of owning a boat is one thing. You also need to consider how much it's going to cost you to revamp and repurpose the boat.
Some boaters do advice that you spend about 70% of the money to buy the boat and keep the rest for remodeling.
Once you know how much the boat will cost you, from the initial purchase and repairs to sail plans and ongoing costs,
spend some time to determine how exactly you're going to fund the project.
4. Spend Time Researching Boats
Now that you have your finances figured out, go the extra mile to search as many boats as you can.
There are no hard and fast rules on where to research.
Check out some of the best boating magazines. Flip through those pages and read review.
So check the boats online on marketplaces such as eBay and Craigslist.
Check manufacturers' websites, watch sailing vlogs on YouTube, and check dedicated forums where people talk about boats and cruising.
Go the extra mile and attend boat shows. This is your opportunity to step aboard and explore.
Check the quality of the bed, visit the saloon, evaluate the cabinets, soak up the look and feel of the dinette, and visit the helm's cockpit.
The research will take much of your time, but the deeper you dig the easier it will be to determine what you like and what you don't. 
Read: How to become a travel agent without experience
5. Test the Boats for Performance
You wouldn't buy a car without giving it a test drive, would you? Boats are no different. Make friends with boat owners, rent their boats, and go sailing.
You can even join local sailing clubs in various sailing areas and try out different types of boats in different conditions.
Treat this as an exercise that gives you the opportunity to evaluate the performance of a boat and helps you to identify what you like and what you don't.
Sail to as many destinations as you have the chance to because the more you explore the more you'll know what boat works best and in what conditions. 
6. Identify the Boats worth Buying
The performance testing stage was a define revelation because it made it possible for you to determine the good and the bad about each boat.
Now this is the stage where you identify the boats that are worth buying and sending questions to boat owners, manufacturers, or brokers that have boats up for sale.
Don't expect all the dealers you ask questions to respond. Focus on the ones that have your interest at heart and willing to work with you to the end.
7. Buy the Boat
There will be some bit of price negotiation with the boat owner or broker for the boat that you've decided to buy. Of course, this will take some time.
However, once you've reached an amicable agreement, the rest will be a matter formalities and paperwork. 
If you've been paying attention to this end, you've realized that there's more to buying a boat than just knowing how much it costs and where you can get one.
At the end of the day, you want the best value for your money.
It doesn't make sense to spend $20,000 to $100,000 on a boat only to realize later that the purchase was your biggest mistake ever.
So take your time and you'll get everything right.
Read Also: Affordable bluewater sailboats