Known for its Icy landscapes and with so much water around it, Alaska is one of the best places in America to take a family vacation.
And what better way to experience "The Last Frontier " than going on a cruise! Let's enlighten you on how to book an Alaskan Cruise.
The best thing about cruising in Alaska is that you will have access to many different ports and destinations with one ticket!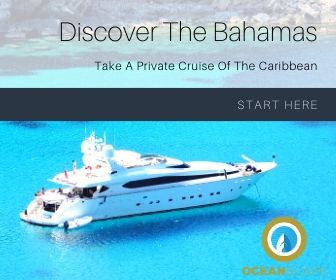 Whether you are seeing glaciers or whales up close, theirs is always something for everyone on this type of vacation.
There are also plenty of onboard ship activities such as swimming pools, basketball courts, hot tubs, and fitness centers!
With all these choices combined with delicious dining options, excursions right off the boat, and relaxing spa services – what could be better?
Take a look at the list below for some insights on the best Alaska cruises for families and find out why this destination beats any other beach getaway you might have planned!
How to Book an Alaskan Cruise
The Alaskan cruise season spans  from April through  to September, and the bulk of family cruises operate during this time(when schools are closed).
As a result, there is limited availability for Alaska cruises each year, so it's important to book as early as possible to secure your ideal destinations, itinerary, and cabin.
Planning an Alaskan family cruise has never been this easy.
You can literally plan your trip from the comfort of your own home by using one of the many available online booking agents who specialize in trips to Alaska and beyond.
Not only will they be able to help with all of your travel arrangements;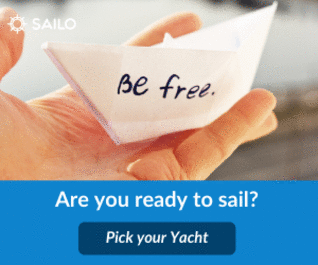 Depending on how much time you have before your departure date, some might even offer a same-day or next-day flight that will get you there in time for embarkation!
Why Cruising Is The Best Way To Experience Alaska
There's no better way to see glaciers, whales, and other wildlife than from the deck of your own vessel.
Cruises usually include shore excursions such as kayaking or walking on glacier ice–hiking in national parks that don't allow public entry  – all without having to pack and carry anything more than what you can fit into an average backpack!
You'll meet fellow travelers who share your enthusiasm for exploring new places; there are also locals onboard whose knowledge about their home turf makes them excellent guides. Plus, with 24 hours per day at sea, it's easy enough to mix up your itinerary with some of your best at-sea activities.
There are several good Alaska family cruises that families can enjoy without breaking the bank, and here is a list of some of them:
Best Alaska Cruise For Families
There are several good Alaska family cruises that families can enjoy without breaking the bank, and here is a list of some of them:
Cunard Queen Mary II Cruises from Southampton are among the most sought-after cruises for families looking to experience Alaska's natural wonders.
With onboard facilities like a kids' club, children's menus with entertainment geared just for them.
Not only will you get more out of your cruise vacation, but they'll have plenty to do onboard too! Plus, it has all-inclusive pricing with no hidden costs, making it easier to plan that family budget during these tough economic times.
There are plenty of reasons families may choose "Royal Caribbean's Voyager Of The Seas" for their Alaskan Cruise – its size alone can be one reason you should sail this ship to see America in style!
The ship brings together outdoor adventures like kayaking or dog sledding with modern luxuries, including spas and dining options; it is perfect for families who want luxury and adventure along with their Alaskan cruise vacation.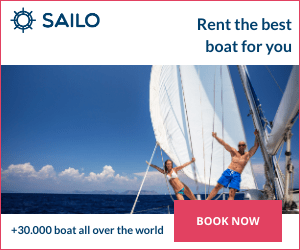 It also offers a wide variety of activities for kids, including arts and crafts classes and supervised play areas.
Cruise payment plans royal caribbean
The Celebrity Silhouette is a perfect choice for families who want something smaller than the "Voyager Of The Seas" but still has plenty of options for outdoor activities.
Has anyone survived falling off a cruise ship
It also offers family-friendly amenities like childcare centers or kids clubs. So you can enjoy your time together without having to worry about finding someone at port that's willing to watch your child while you go off on an excursion!
Celebrity Cruises has various family-friendly activities available onboard, such as supervised play areas and arts & crafts programs.
Celebrity also offers an indoor ice skating rink on "the Celebrity Equinox" – another great option for winter fun during your next Cruise in Alaska!
The Disney Wonder Alaska is the perfect ship for family fun in Alaska! Disney offers plenty of specifically designed activities for families, including supervised children's play areas and entertainment filled with Disney magic.
Disney also offers Disney Cruise Line-themed family shore excursions that are designed to be a fun Disney experience for the whole family.
Disney Wonder also has supervised play areas, so if you want your child to be entertained by a LEGOLAND Expert or a licensed character mascot, then this ship might just be right for you.
A Norwegian Pearl Alaskan cruise is the perfect way for an adventurous family to enjoy Alaska. The ship features plenty of open deck space for kids to run around.
It also has three mini-pools where kids can play with water. There are also plenty of dining options onboard, including informal eating venues like Sorrento's Pizza or Teppanyaki Grill that children will love.
Plus, they also have a supervised play area (similar to Camp Carnival) called Oceaneer Club, where your child can have fun while parents go off on excursions!
This Norwegian Cruise has it all–from land adventures ashore to exciting activities at sea,
Best mini suite on regal princess
Conclusion
Whether you are looking to take a family vacation or want to know how to book an Alaskan Cruise with Kids, there are various options out there that will meet all of your needs. Take your time researching which cruise line is best for you.