The cruising industry is hands down the most lucrative niche in the travel niche,
with thousands of people traveling each day for business, recreation, holidays, and personal pleasure.
This industry has opened a ton of opportunities with the increase in the demand for sea and ocean travel,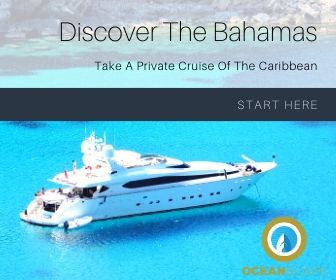 and it teems with hundreds of cruise travel agents who are passionate about helping travelers get the
best value for their travel money while making a living from the business at the same time.
In this guide, you'll learn exactly how to become a cruising travel agent if you've considered a career in this space.
Whether traveling has been in your blood ever since you were a kid or you have found a new passion in exploring the high seas and deep oceans, you've come to the right place.
The benefit of being a cruise travel agent is twofold. Not only do you accomplish the dream of owning and
running your own division of travel business, you also have the freedom to explore different parts of the world.
What's more?
You can choose to work full time or do this as a side hassle that earns you more extra cash every month.
What's The Role of a Cruising Travel Agent?
The primary role of a cruising travel agent is to help clients through the process of booking reservations with cruise lines.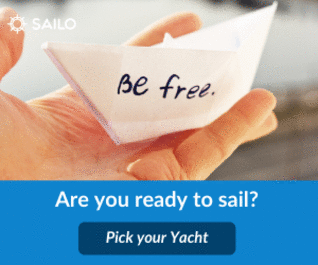 There is quite a lot of back and forth discussion involved, as it's important that clients have the most
relevant and up to date information about a cruise line, from destinations and budgets to making prior travel arrangements and scheduling travels.
In addition to maintaining an open, professional level communication with the clients,
a cruise travel agent may have to be available to a client on their vacation, particularly when there's something wrong with their travel.
Because clients can ask questions any time and request for help in some instances,
it's the responsibility of a cruise travel agent to make sure they are always available for calls throughout business as well as on the weekends regardless of the time of the day.
How to Become a Cruising Travel Agent
Now that you know the role of a cruise travel agent, here's exactly how you can become one:
1. Determine Whether You Actually Love To Cruise
Really the first step to becoming a cruise travel agent is to determine whether cruising is something you're passionate about in the first place.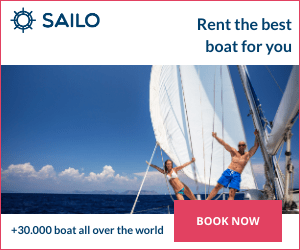 Some people become travel agents only because they want to make money,
but then they give up too soon because they realize that they lack the passion for the business.
Don't be a person who gets into the cruising agent business with the money mindset alone, especially since you're just getting started.
You first have to determine whether cruising is a type of travel that you have a passion for before going to the next step.
To do this, go out on a few cruises to gain some experience aboard on different cruise lines.
Going on a few cruises not only helps you to familiarize yourself with different cruise lines and ports of call,
but also gives you the opportunity to explore different cruise destinations, excursions as well as opportunities offered.
Related Read: Best cruise travel agents near me
2. Meet the Education Requirements for a Cruise Travel Agent
While some agencies require potential applicants with formal training in related fields such as an associate degree in marketing or a bachelor's degree
in international relations to become a cruise travel agent, the baseline is usually a high school diploma and a few months of experience in the travel industry.
Some states have travel laws that require cruise travel agents must have licensing or certification to run their business.
These rules vary from state to state, so it's check your local's regulations to determine the nature of an education that you need before you start to pursue this role.
There are also agency divisions that offer training to cruise agent aspirants who have limited or zero experience in the cruise industry.
For example, cruise(dot)com offers the Certified Travel Specialist Program, which equips you with the tools, skills,
and the industry experience necessary to start and grow your business as a cruise travel agent.
Read: Disney cruise line phone number hours
3. Get Some Sales and Marketing Experience
You are going to be promoting your business to clients who are looking forward to cruise to and from
east to west cost for different reasons, and that means you need to know how to sell your business to them.
To be clear, clients who need help to book reservations with cruise lines won't trust you with their time and wallet if you don't market your business to them well.
So learn to talk about different products and services to people and see how they respond. In doing so,
you will not only develop the marketing skills to get customers to buy your services but also attract more
customers who may be interested in buying cruise packages through your travel agency.
You don't necessarily have to take a diploma in sales and marketing to become a cruise travel agent.
What you need is the actual experience, and the best way to get that is to engage to actual sales activities.
For example, you can work in a retail shop or try telemarketing to gauge consumer response.
Read: Alaskan cruise prices
4. Work on Your Communication Skills
Communication is such a key aspect in becoming a cruise travel agent, so if you are not a social,
people person who can demonstrate customer service, this may not be the career for you.
Being social isn't enough. You need to combine your ability interact with people with professional communication in order to succeed as a cruise travel agent.
Keep in mind that you are going to be dealing with different types of people who need help with their vacation.
If you can show them that you can communicate with them in a way they can understand,
you can easily turn your passion for being a cruise travel agent into a full time career.
Read: Alaska cruise and land tour reviews
It is important to understand that the money you can make as a cruising agent isn't something cast on stone.
Also, don't forget that you will be working on commission, which means you only make money when you sell cruises to clients.