The cruise industry is like an airline or stadium business – it is a high fixed-cost business that requires extremely high occupancy to make a profit.
In fact, this is one of the reasons many operators closed down shortly after 9/11 when people stopped booking cruises.
Today, the behemoths of the industry are Carnival Cruise Lines and Royal Caribbean with 47 percent and 22 percent market shares respectively.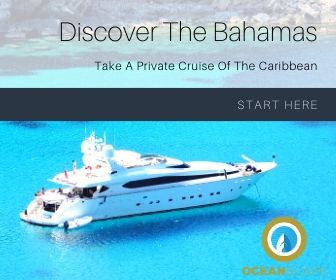 On average, cruise lines make from 4 to 14 percent profit, depending on the year and the company. So, exactly how do cruise ships make money?
How Do Cruise Ships Make Money?
Cruise ships make money through two main channels: onboard purchases and ticket sales.
Onboard purchases can include things such as art auctions, spa treatments, casino gambling, alcoholic drinks, and even shore excursions), which you pay for with chip-equipped wristbands and pre-loaded cruise cards.
Generally, onboard purchases account for about 38 percent of total revenue while the remaining 62 percent is from tickets.
However, ships make a lot more from onboard purchases than tickets.
The objective is to get as many people onboard as possible, who will then spend on the entertainment aboard the ship.
As a result, you can easily find a cruise at a significantly discounted fee, especially if it is almost about to sail off with vacant cabins.
How Do Cruise Lines Make Money?
In addition to fees and onboard purchases, cruise lines can make money from:
1. Add-ons
Cruise lines offer a variety of add-ons that you can book for use on shore.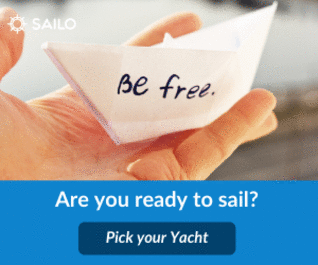 These include transportation (like pre and post cruise shuttles, wedding packages, cruise tours (including train rides and hotels affiliated with the cruise line), and shore excursions.
Combined with onboard purchases, these add-ons represent roughly 25 percent of cruise companies' gross income.
Cruise line parent companies that are publicly owned occasionally sell stocks to shareholders to maintain a steady cash flow, which they then reinvest into their brands.
Companies like Norwegian Cruise Line Holdings, Carnival Group, and Royal Caribbean Group, for instance, can attract heavy investors.
3. Loans
Owing to the current COVID-19 pandemic, many cruise lines have been forced to take hefty loans in order to cover operating costs.
Celebrity aqua class – blu menu
The ability to rely on this credit during this unfavorable circumstance has enabled these companies to stay in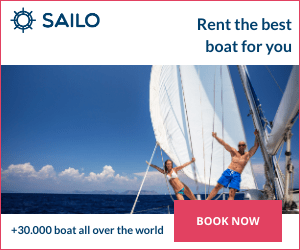 business and continue providing cruise adventures to their consumers, despite sustaining substantial hits on their stock prices.
4. Sales
Cruise ships have an average lifespan of 25 years, and most don't even get to this age while in service as they tend to grow out of popularity.
If a cruise line is in a tough financial spot, they may offload their older vessels to bring in a little revenue.
Occasionally a parent company can sell off entire fleets along with the brand's rights, like Royal Caribbean did with Azamara Cruises in early 2021, selling it for just $201 million to a private equity firm.
Can you go on a cruise 30 weeks pregnant
Cruise Line Expenses
Cruises accrue many expenses, without even considering the actual cost of the ship, which can be as high as $500 million. Most of your ticket fee goes to:
1. Salaries
Cruise ships typically carry a large crew consisting of shore excursion directors, guest relations, cruise director, laundry,
housekeeping, maintenance, chefs, and hosts/hostess. Each ship can easily have 1,000 workers or more onboard.
To minimize costs, cruise lines often hire from abroad to be able to afford the salaries. Once onboard, however, the workers are usually tipped for their services.
2. Taxes
As they say, the only things that are certain in life is death and taxes. Cruise lines regularly use foreign-flagged ships in a bid to save money, however.
They register the ship and corporation in different foreign countries so that they don't have to pay significantly higher taxes in the U.S.
3. Port fees
Every cruise ship has to pay port fees, which can sometimes include fees/taxes for passengers when docking at the port.
4. Marketing and agent commission
One particularly large cruise ship expense is marketing and agent commission.
Cruise lines run a plethora of advertisements, from hiring their own onboard travel agents to placing ads on social
media and on the radio and T.V. Cruise lines also pay third-party agents a certain commission for every trip they send their way,
which is mutually beneficial as it helps draw more passengers to the cruise.
5. Fuel
Cruise ships cannot run without fuel, which can cost anywhere from $80,000 to $2 million per day. In fact, fuel is the second biggest cruise ship expense after the cost of the ship.
6. Repairs and maintenance
The cost of maintaining any ship can go pretty high, not to mention cruise ships, which are typically gigantic and require plenty of regular upkeep.
Cruise lines can spend billions just to maintain their ships.
FAQs on Cruise Ships' Finances
What is the average cost of a cruise?
The cost of a cruise varies generally depending on the type of amenities onboard.
Budget cruise lines can cost as little as $50 per person, per day, while ultra-luxury cruise lines like Carnival Group can charge up to $200 per person, per day.
What is the cheapest time to book a cruise?
The best time to book a cruise if you are working on a budget is in fall and late summer, but there are usually bargain offers in between.
Do you pay port fees on a cruise?
Cruise lines have to pay a fee to the local authorities for every ship docking in their port. This fee covers the various services provided at the port and usually varies from port to port.
Why do cruises charge more when traveling alone?
Cruise fares are set based on the assumption that the double-passenger cabins will have two occupants.
One passenger does not bring in as much revenue as two passengers, so cruise lines usually offer a "single supplement" fee for solo travelers to recover some of the lost income.
How do cruise ships make money? Generally it's from a combination of ticket fees and onboard amenities.
Major cruise lines are also known for hosting various activities and events, from shore excursions to casino games, some of which earn them a little fee.