Do you own a boat? If you do, you know that keeping it in the water can be a real hassle. It's hard to find a place to store it and even harder to get it in and out of the water.
That's where boat lifts come in. So, how do boat lifts work? They make it easy to raise and lower your boat so you can keep it in the water without all the hassle.
Boat lifts are a must-have for any serious boater. With one, you'll never have to worry about finding storage or getting your boat in and out of the water again.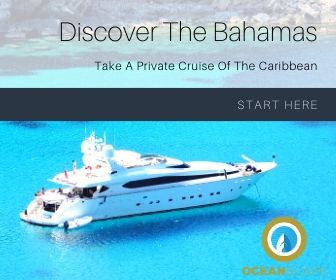 They're easy to use, making life a lot easier for everyone involved. This blog post will talk about how exactly boat lifts work.
How Do Boat Lifts Work? What Is a Boat Lift?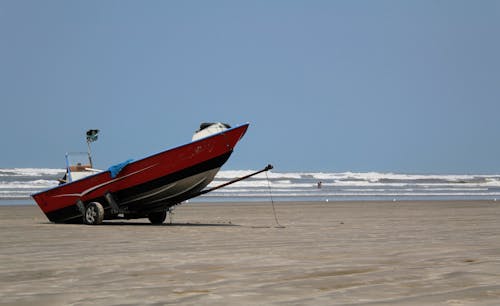 A boat lift is a machine used to lift and hold a boat out of water. Although there are various types of boat lifts, most operate in a similar way.
They generally work with either an automatic or a hydraulic lifting system, which allows a safe and convenient lowering or raising of the boat into or out of the water.
Boat lifts eliminate the need for boat ramps to launch and remove boats from the water. The raising mechanism does the work of a ramp without requiring an extra vehicle with an attached trailer.
Specific types of boat lifts, mostly seen in floating positions, need no actual lifting mechanism but instead allow a boat rider to raise a boat up and out of the water directly.
Three Most Common Types of Boat Lifts
There are several types of lifts for different kinds of boats and watercraft. When finding the right lift for your boat, you must first determine your boat's size and weight, including the beam.
Consider getting a boat lift that can withstand more weight than you really require to be safe. The allowance will pay off when you plan to upgrade your boat or add accessories.
That said, here are the three common types of boat lifts.
1.    Bottom Standing or Freestanding Lifts
These lifts are perfect for shallow depths, with heights between 3 to 10 feet. Bottom standing lifts are the cheapest on the list but are not suitable for large and heavy boats. However, they offer excellent protection and versatility.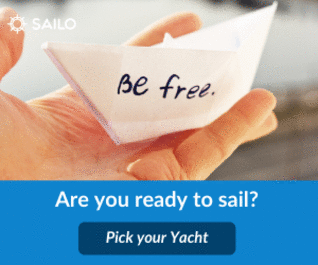 A bottom stand lift is attached next to the harbor and stands on its legs. The bases are usually installed to the bottom, making it a great option when the surface is firm or even.
The most significant benefit of a freestanding lift is that it is easy to install, though you require an expert to help you with the process.
Read: Boat lift brands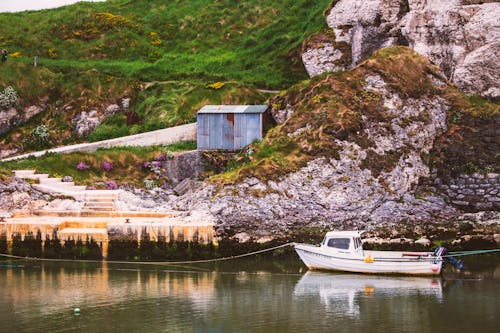 Here are some options for bottom standing lifts:
Pontoon boat
Vertical
Shore ramps
Triton
Cantilever
2.    Floating Lifts
Floating lifts are recommended if you are dealing with fluctuating water levels since they can perfectly adapt to the rise and fall of the water level.
The key benefit of this kind of lift is that it prevents the boat from pressing on the structure, avoiding possible damage.
The lifts support the boat in plastic or air-filled chambers. The chambers float or sink below the surface to free the boat and stay immersed when the boat is in use.
If you consider buying a floating lift, you can choose either floating jet ski docks or drive-on floating docks.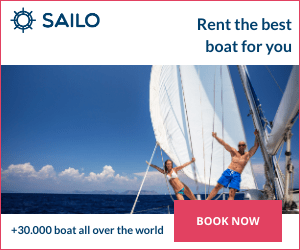 Read: Ship waste disposal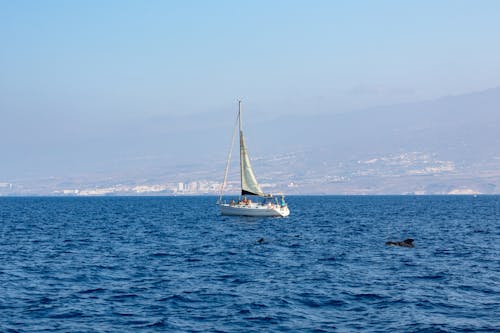 3.    Suspended Lifts
Also known as hanging cradle boat lifts, these are one of the most resistant options if you have a permanent, always-covered dock structure.
Suspended boat lifts are an option that can be incorporated into your existing system or installed in a new steel-framed harbor.
These lifts are often equipped with aluminum or galvanized brackets, stainless steel cable, cable reels, and high-capacity motors, making them ideal for heavy use. Furthermore, they are low-maintenance lifts.
Different types of suspended lifts include:
Hydraulic
Boathouse
Pile mount
How are Boat Lifts Powered?
Manual lifts are often a viable option due to low up-front cost and simple operation mechanisms, but substantial advances have come in the field of moto-powered winches.
Electric
Using electricity is the most popular option for powering your lift, but choosing between AC and DC is what makes all the difference.
However, the AC power supply tends to be a large and more expensive option, making DC-powered lifts a great alternative to AC-powered raisers.
DC lifts typically use a deep-cycle marine battery to power the motor. You can directly operate the motor from the boat or use a battery tender or solar panels to maintain the battery charge.
Read: Alcohol while boating
Hydraulic
Hydraulic lifts are faster than most motor-powered winches and offer sophistication and protection from harsh marine environments.
They use a remote button to control the up and down movements and are powered by a 12-volt battery, kept charged by solar panels on the top of the dock.
How to Use a Boat Lift
If you're looking to use a boat lift, there are a few things you need to keep in mind. Here are the steps you need to take to use a boat lift safely and efficiently:
Step 1: Make sure the lift is properly anchored to the dock. This will help ensure that it doesn't move around while in use.
Step 2: Make sure the lift is properly inflated. This will help keep it stable while it is in use.
Step 3: Make sure the lift is properly secured to your boat. This will help keep it in place while it is in the water.
Step 4: Lower the lift into the water until it is completely submerged.
Step 5: Drive your boat onto the lift.
Step 6: Lower the lift until your boat is entirely out of the water. Make sure to keep it stable while doing this.
Step 7: Secure your boat to the dock while out of the water using ropes or straps. This will help keep it in place.
Step 8: Raise your boat back into the water and repeat as needed.
You now know what a floating boat lift is and how to safely and efficiently use one. If you're in the market for a boat lift, there are plenty of options available to choose from. Make sure to do your research and compare prices before making a decision.
Frequently Asked Questions about Boat Lifts
Why Should I Use a Boat Lift?
Boat lifts offer boat owners and water sports enthusiasts the most effective and convenient way to maintain and protect their boats. Boats are undoubtedly expensive, so protecting your investment should be paramount.
A boat lift comes in handy in minimizing your boat maintenance needs and chore since it can protect your vessel from damages that could otherwise happen in the water. The routine maintenance tasks are also reduced since the algae will not grow on the boat, and the boat components will not rust prematurely due to long-term water exposure.
Is it OK to Leave Boat Lift in Water?
No, it is not acceptable to leave a boat lift submerged in water. Always remove the boat lift from the water after use and disassemble any parts that have been loosened by use before returning it to storage. Leaving a boat lift submerged in water will eventually cause composite parts of the boatlift to deteriorate. If deemed necessary, parts can be dried out, using specialized chemical treatments.
Does Cold Water and Ice Affect the Boat Lift?
Yes, ice and cold water can cause serious problems with a boat lift. Using a personal watercraft lift is not advisable when the outside temperature is below 40 degrees Fahrenheit. If you use a boat lift in freezing weather, make sure that all moving parts are treated with a special kind of anti-freeze to protect them from freezing.
Can I Increase the Size/Capacity of My Boat Lift?
Most boat lifts available today can be upgraded to carry a higher capacity load. However, always ask whether the lift you are considering buying or currently owning can have its lift capacity increased to be certain. 
Boat lifts can be a huge convenience for boaters, and they come in all shapes and sizes to fit nearly any need. If you're considering adding a boat lift to your dock this summer, make sure you do your research first.
There are many different types of lifts available on the market, so it's essential to choose the one that will best suit your needs. We hope our guide has helped give you a better understanding of how boat lifts work and what options are available.