A boat insurance policy is imperative in covering you and your watercraft during damages and in the event of an accident.
It helps you save money as any damages incurred without a boat insurance policy will be covered by your wallet. But, how are boats financed?
Boat financing can be obtained from a wide array of institutions such as banks, credit unions, or marine finance companies.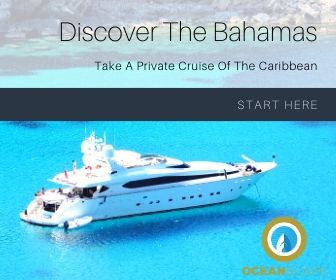 However, you need boat insurance cover to ensure that you and your passengers feel safe as you enjoy the waters.
The boat insurance cost varies with the service provider you choose and several factors that have been discussed later in this article.
Boat insurance will cover the liability expenses on property, injuries, or damages on another boat during an accident with another watercraft.
Read on to discover more about what does boat insurance cover, its cost, and how to get financing for your boat.
How are Boats Financed?
Depending on the size, boats can be classified as automobiles.
Financing requires an application from a lending institution where you pay interest on the specific loan amount over a designated term.
You can get boat financing through banks, credit unions, boat dealers, or marine finance companies.
In some instances, you will be required to make a down payment for the financing to be viable.
Nonetheless, you need to know that boat financing can be more expensive than a vehicle.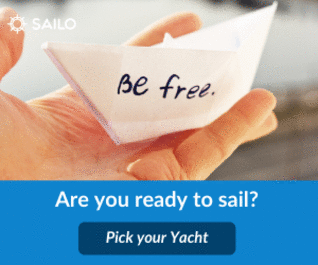 This is because of higher loan limits and longer repayment terms. Several factors determine the amount you will pay to finance your boat, such as:
The type of loan
Loan terms
Your down payment
Credit history
Types of Boat Loans
There are two types of financing options for either new or used boat loans. Both have merits and drawbacks, and they include:
1. Secured Loans
Secured loans require collateral during application. The lender uses the collateral to make repayments in the event that you default on the loan.
As seen in car loans, the boat stands in for collateral, and the lender will own it in case of a default.
Read: Best boat hull for rough water
2. Unsecured Loans
You will not present any asset, property, or use the boat as collateral in this loan type.
As such, lenders view such loans to be riskier, and hence they charge higher interest rates than secured ones.
3. Second Mortgage
This is a great option if you do not want to dwell on personal loans. A home equity loan allows you to use your home as collateral when applying for a boat loan.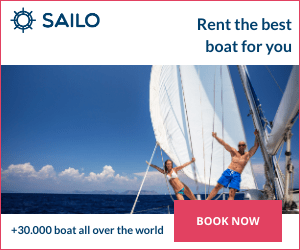 This acts as security and guarantees lower interest rates than unsecured loans.
However, you will be subjected to a higher risk margin as the lender will possess your home if you default on the loan.
Read: Best cruising yacht under 50 feet
How to Apply for a Boat Loan
Research to get the best loan provider. This will help you shop for a lender that matches your financial needs. You can apply either online or in-person based on the lender you choose.
Provide information that the lender requires to process your loan. It includes the loan amount, purchase price of the boat, type, and age of the boat. You will also disseminate your credentials like employment information, data regarding your assets, and credit history. Some lenders may engage a hard credit pull to scrutinize your credit profile and determine your creditworthiness.
Wait for approval, maybe after several business days based on the lender you dwell on.
What Does Boat Insurance Cover?
After possessing a boat via loan funding or any other financial means, boat insurance is the next thing that will knock on your door.
This is because accidents are inevitable, and prior financial preparation can help you handle unexpected costs without much trouble.
You may be wondering what does boat insurance cover. Don't worry, as this section expounds on all that is covered in boat insurance as articulated below:
Read: How to live on a boat for free
1. Property Coverage
Property coverage ensures that your watercraft is protected from damage that may occur as a result of sinking or an accident.
It also covers against theft, and the policy is active both on land and water. The cost of replacing your boat or actual cash value is available if your vessel is stolen or totaled.
For actual cash value coverage, the insurance policy will account for the value of your boat during the incident.
On the other hand, the replacement cost will account for the funds required to reinstate your boat to its original condition prior to the accident.
It can also reimburse you with a boat similar to the one you had.
2. Liability Coverage
In this coverage, the insurance policy will account for the damage your boat causes to other people's property, damage to someone else's boat, or injuries and death of another person.
Liability coverage may also account for other problems incurred by your boat, for example a large wake.
Some companies offer liability coverages that pay legal fees in case of a boating accident resulting in a law suit.  
3. Medical Payments Coverage
During an accident, you and your passengers may incur injuries. This coverage resolves such medical bills.
4. Uninsured Watercraft Coverage
This covers an accident caused by a boater who is not insured, and the accident leads to injuries or damage to your boat. This coverage will help you cover your medical bills.
5. Optional Insurance Coverages
You may be required to enhance insurance coverage for your boat by purchasing the following additional coverages:
Towing options for on and off the water
Fishing equipment coverage
Boating accessories such as radar
Fuel spills or wreckage removal
What Is Not Covered in a Boat Insurance?
Boat insurances have a lot to cover to ensure that you are safe during every ride. However, there are some exclusions in every insurance company, and they include:
Faulty machinery is not accounted for in insurance policies, especially if you used the boa wrongly or didn't take care of them.
Lack of proper servicing and poor storage can be the main cause of corrosion on your boat. You should always ensure that your boat undergoes the required
servicing and is stored in appropriate conditions as most insurance companies do not stand in for such costs.
Damage that results from infestations does not get covered by the insurance company. This includes insects, mold, or any other kind of infestation. In this regard, it is always wise to occasionally check your boat and remove any infestation on your boat.
Wear and tear from boat usage
Your boat can wear and tear like any other machine. Hence, the insurer does not account for mechanical damages that occur due to normal usage.
Damage by aquatic creatures
Animal damage is a great boating hazard. Marine creatures such as dolphins or manatees may cause damage on your boat, which is not covered by your insurance policy. You can also take prior measures by studying which animals are located in your boating area.
Underage or unnamed operators
Every state has autonomous rules regarding the minimum age for driving a boat. Such rules are meant to keep kids away from boating as they are a major threat to boat accidents.
In addition, if your child or any other boat operator drives regularly, it would be wise to put their name on your insurance policy. You should also conform to the rules of a particular state before engaging any underage or unnamed operator on your boat.
You should also understand that operating a watercraft under the influence is prohibited in all states. As per the U.S Department of Homeland Security statistics, alcohol topped the charts in causes of fatal boat accidents in 2019.
Federal law prohibits boating under the influence, which also entails foreign bats on U.S waters. You will be subjected to the following fines in case you get on the wrong side of the law regarding boating under the influence:
Large fines
Withholding of boat operator roles
Suspension of driver's license
Jail time
Rather than facing the wrath of state and federal penalties, insurance companies are also looking out for drivers who operate under the influence.
The insurance company might pay out a liability allegation against you for the first time.
Other companies may not cover damages on your boat and may cancel your boat insurance coverage in the event of an accident due to drunk boating.
In other cases, the company may spike your boat insurance rates which may be difficult to cope with.
How Much Is Boat Insurance?
On average, boat insurance policy costs between $200 and $500 annually. Some companies also compute the insurance costs as 1% to 5% of your boat's value.
This mostly applies if you have a big, powerful, or expensive watercraft. The cost of your boat insurance varies with a number of factors as outlined below:
Value and size of your boat
The more the value of your boat, the higher the insurance costs. For instance, the cost of insuring a yacht will be higher than a pontoon as yachts are more expensive. Boat length is also an imperative parameter in determining the cost of your insurance.
Type or model of your boat
Insurance companies will always look at the type of motor in your boat as high-powered motors are riskier. They will also check whether it is inboard or outboard, horsepower, and other motor-related factors. If your boat has a slow and steady motor, you will receive low insurance rates.
If your boat has outdated safety features, you will be subjected to higher insurance costs. Your boat will be considered in good condition according to the U.S. Coast Guard safety standards, which reflect from the time it was built.
The intended use of your boat
Activities such as fishing and floating are considered less risky than towing water skis or wakeboards. Insurance companies will charge higher premiums if your boat is intended for riskier activities. This is meant to cover up costs that the company projects in the event of an accident.
How often you will use your boat
It is most likely that the more you take your boat to the water, the higher the probability of getting into accidents. As such, if you go boating periodically, you will pay less for your insurance policy than people who are always on the waters day in day out. That's why people living in the north pay less for their boat insurances due to a shorter boating season.
If you live in an area with potential hazards such as hurricanes and storms, you are expected to pay higher premiums due to the susceptible risk. In addition, most insurance companies will charge you less if you are located in an area with no coastline as they deem lakes and rivers to be safer than the ocean.
Your boating experience and driving record
You will get lower rates if you have been boating for several years with no accidents, injuries, or any other claims that may dent your driving record.
This applies both to you and your boat. Insurance companies will charge lower rates to older boats, particularly if they have been handled by one owner all along. Moreover, if you are between 25 and 60 years old, you will be subjected to reasonable rates as the insurance company deems that you are responsible.
Boat Insurance Discounts
Discounts are essential in ensuring that your boat insurance costs are lowered. You can take advantage of the following discounts for your boat insurance policy:
Having a clean driving record with no claims for some years
Pursuing boating and water safety courses
Possessing a diesel-powered boat
Having Coast Guard-approved fire extinguishers
Bundling several policies like boat and auto insurance
Boats are flashy and a fun way to kill time as you enjoy your summer. Nonetheless, they are expensive and may require loan financing to get one on your favorite waters.
In addition, repairs and replacements are quite expensive. Hence, an insurance policy is required to mitigate the risk.
This will help you protect your boat, passengers on board, and other people's potential damage costs.