Between the bright bay-side skyscrapers and the series of neighborhoods brimming with busy cafes and street art, there is always something to do in Melbourne.
This popular hangout is also the undisputed culinary capital of Australia and home to the first gay and lesbian radio station in the world.
But its open acceptance of different lifestyles is what makes this city a popular destination for world travelers from both the straight and LGBT communities.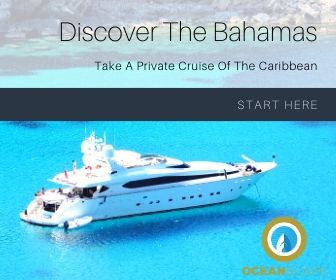 To explore more of this area, here are five great gay cruises Melbourne to get you started.
The best gay cruises Melbourne
1. 7-Night Australia Cruise
Enjoy seven nights around Australia on the glamorous Queen Elizabeth, which captures the charm of yesteryear when ballroom galas, formal dining, and steamer trunks were popular.
It also incorporates some modern conveniences such as numerous shopping opportunities and computer lounges.
The ship boasts stylish, geometric interiors with lawn bowls, ballroom dancing, and the Garden Lounge, where you can relax while taking your afternoon tea.
The cabin system also stirs up some sense of nostalgia, with dining room and lounge access depending on the cabin you choose.
There are plenty of things to do during the day, including playing a game of chess, knitting and needlework, darts, deck quoits, croquet, shuffleboard, and paddle tennis.
Other options include daily bridge and trivia lessons, movie screenings, and dance lessons. You can also take free foil fencing lessons at the Queens Room.
The Britannia Restaurant hosts an instructed watercolor class a few times at a charge, but bridge lessons are free.
Collect stickers from the various onboard activities and redeem them for prizes at the end of your voyage.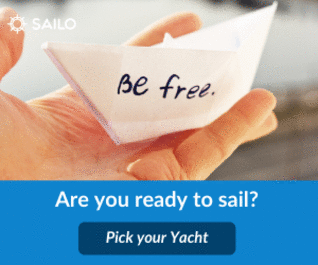 There are also proper art talks, cooking demos, and technology seminars aboard the ship.
The Cunard Insights program features guest lecturers who offer in-depth talks on politics, architecture, and wildlife – generally depending on your itinerary.
The night comes alive with live music, with evenings kicking off with either a pianist or harpist in the Grand Lobby.
The Golden Lion Pub also hosts a singing pianist, interspersed with karaoke and quizzes, or you can head to the Commodore Club for great pre-dinner and late night drinking.
There is dancing every day, from morning to night. The Queens Room, an elegant ballroom, was created just for this purpose.
2. 2-Night Australia Cruise
This two-night cruise leaves Melbourne on September 15 aboard the Sapphire Prince, which was launched in 2004 as part of the Grand class.
It is the largest in this fleet with substantial space for a wide range of activities.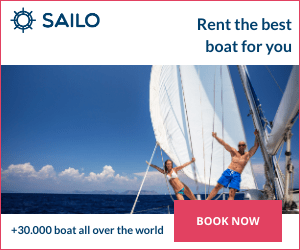 Even at its full capacity, there is space everywhere apart from the Explorers Lounge and Club Fusion, which tend to be crowded especially on formal night.
The Piazza is the center of activity onboard the Sapphire Princess. It is the central meeting and hangout spot. You can have a drink or food here, or do some shopping.
This space is also an entertainment hub, with occasional acrobats and nightly music.
Although the ship is relatively old, it has received significant upgrades in the bathrooms and cabins, and fitted with new furnishing and carpeting.
There are many amenities to keep you busy, including a spectacular nightclub, numerous restaurants, Movies Under the Stars, multiple swimming pools, and basketball court on the top deck.
You will enjoy the relaxed, easygoing vibe, entertainment, and quality food.
3. 17-Night Australia & New Zealand Voyage
This seventeen-night Melbourne gay cruise sails to New Zealand aboard the majestic Azamara Quest.
The crew is friendly and there will be plenty of opportunities to socialize, like the White Party which will be packed with chatty shipmates.
Dance the night away on the pool deck as you cruise from port to port, stopping by for local foods, onshore days, and unique shore excursions.
You can also take a cycling tour with one of the touring bikes onboard, and experience a little of the local culture in a free evening shore-side event known as AzAmazing Evening.
Onboard, deck 5 contains most of the public spaces, including the main dining room, shops, bars, and theater, while the upper decks have the spa, observation lounge, library, specialty dining, and pool.
The food is wonderful with diverse options that cater to a variety of tastes and needs.
You will be dazzled by the Windows Café buffet venue, with a varying selection of gelato flavors, daily sushi, a smoothie bar, stations for local foods, and themed dinners.
You can also pay an extra charge for the Italian and steakhouse venues, or one of the unique dinner events like the sea-day dim sum, chocolate buffet, or Indonesian rice table.
You will not find a lot of foie gras and caviar, but you will be sated and pleased after the meals.
The cruise fare covers certain drinks (most nonalcoholic beverages, select cocktails and liquors, and a short list of beer and house wine).
Is the gay pride parade happening this year
Your itinerary allows you to enjoy the experience in many and varied ways.
You can choose to spend most of your time in port while only retiring to the ship to eat and sleep, or you can split your time between enjoying the intimate public areas onboard and exploring ashore.
4. Dreamtime – Australia Gay Tour
Spend your vacation touring the two largest cities in Australia – lively and vibrant Sidney and relaxed and easygoing Melbourne.
In between, you will explore the natural beauty and culture of Tasmania, a special gem in the south of Melbourne.
Experience the brilliant Gay Mardi Gras parade, a sunset dinner voyage on Sidney harbor, talks with an Aboriginal elder, and a backstage tour of the Sidney Opera House. 
Explore the parks and fashionable laneways in Melbourne, which are adorned with unique galleries and cafes, before heading south to Tasmania.
Take the harbor at Hobart, once the primary port for Antarctica voyages, and stay in one of the stylishly renovated warehouses that's been reimagined into the first art hotel in Australia.
Continuing the pursuit of high culture, tour one of the top modern museums in the world – the Museum of Old & New Art – and get enchanted by the art and surrounding architecture.
Visit Port Arthur for a walk back in time, where there are ruins of what once housed the most hardened criminals from Britain (transported on ships halfway around the world).
Take a few hours sightseeing inside the Freycinet National Park, which is rich in Australian wildlife like kangaroos, wallabies, seals, dolphins, and penguins.
Your voyage ends with four nights in Sydney, where you can immerse yourself in one of world's biggest gay parades and parties – Gay Mardi Gras.
5. Australia Summer Down Under & Sydney Gay Mardi Gras
Park your party pants and swim trunks for this all-gay Australia tour taking off on 24th.
Highlights include Sidney Gay Mardi Gras, Tasmania, Melbourne, and the outback.
Your journey begins in queer, quirky, and ultra-hip Melbourne with an exclusive walking tour of the city's rooftop bars, world-renowned cafes, and graffitied alleys.
Stop at Yarra Valley for a taste of the New World wines, and enjoy both the beach and bush lining the Great Ocean Road.
From here, the cruise takes off to temperate Tasmania for a glimpse of the country's agricultural and ecological side.
Highlights on this voyage include:
Doggy paddling around Icebergs Club
Wine tasting at Yarra Valley
Dining at Melbourne, one of the world's hippest and food-centric cities
Photograph taking at Freycinet National Park, where there are wallaby, echidnas, wombats, and kangaroos
Exploring the epic coastlines and temperate rainforests in Tasmania
Taking surfing classes at a Bondi Beach surf class
Photographing the 12 Apostles at the Great Ocean Road
Mardi Gras is a gay and lesbian festival in Sidney, Australia that attracts hundreds of thousands of people from around the world.
It is the largest event of its kind in Oceania and one of the most popular in the world, with the dance party and parade attracting numerous domestic and international tourists.
Each parade starts with about 200 Dykes on Bikes riding along Oxford Street, followed by a display of fireworks being launched from building rooftops.
A large crowd of spectators follows the parade into Flinders Street before finally entering the bus lane running parallel to Anzac Parade – the end of the parade.
These roads are usually closed during the parade and a few hours after to pave way for the cleanup.
Gay cruises Melbourne are one of Australia's best-kept secrets. The gay scene is thriving with a gay-friendly and gay-tolerant environment.
You don't even have to leave the city to experience the best of what Melbourne has to offer.
The Royal Botanic Gardens, for instance, is home to up to 8,500 different plant species, while the Aboriginal Heritage Walk takes you back in time to the period of the local Koolin nation.
You can also spend some time at the Koorie Heritage Trust,
uncovering Melbourne's indigenous heritage at the gallery spaces with works done by the Koorie people ranging from carved emu eggs and boomerangs to newly commissioned paintings.
Hosier Lane, in vibrant contrast, is a colorful display of storeys of all types and styles rising high into the sky.