Tampa may not be the most liberal city in Florida, but it has quite a large and active LGBT community.
So as a gay traveler, you are highly unlikely to experience any problems in this area, especially around the more popular tourist spots.
Although the city has a plethora of attractions to keep you busy for days, going on a cruise to the Caribbean and back can be a lot of fun.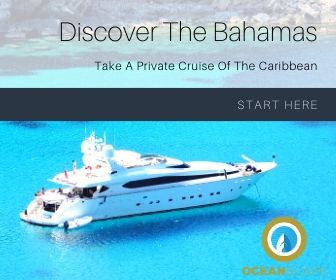 If you are looking to take some time off and spend a few days in the sea, you will love our picks of the top 5 gay cruises from Tampa.
Best gay cruises from Tampa Bay
Tampa oozes a rather unique, invigorating vibe, owing partly to the large population of students attending the famous University of Tampa.
In a way, it seems like the area was created for cruising, especially when you consider that there are at least 5,000 islands and cays scattered across this region.
If you need to satisfy your spirit of adventure, here are our best gay cruises to take from Tampa.
1. 7 Nights Western Caribbean Gay Daddy Cruise
This cruise departs from Tampa on December 5 and is scheduled to return on December 11.
Once aboard the Carnival Pride, you will get to interact with a super-friendly group of fellow passengers as the ship goes out into the sea.
The itinerary is rather short on this voyage as the organizers were looking to keep things simple, cost-effective, and intimate.
You are sure to make some good friends in no time as you explore some of the most breathtaking sites in Central America.
Apart from all the many exciting activities availed onboard, you will also have the option of joining the various private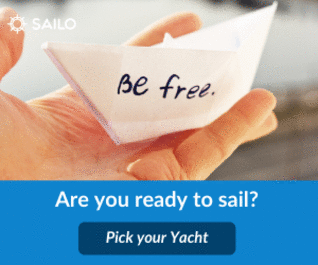 events designed to promote fun, peaceful, and creative interactions with one another.
How much does a gay cruise cost
According to US News & World Report, the Carnival Pride is the third best ship in this fleet.  Indeed, it has benefited from a number of cool new upgrades since its debut, including:
The Punchliner Club – a special comedy club where different comedians perform every night
 Guy's Burger Joint – where they serve finger licking burgers!
Alchemy Bar – where they serve personalized drinks like martinis
Blue Iguana Cantina – sort of like Chipotle, but on the sea
2. 15-Night Azores & Spain Transatlantic Cruise
Your journey of 15 nights of an unforgettable experience begins on April 18, 2022 from Tampa to Barcelona via the Celebrity Constellation cruise ship.
With a capacity of 2,034 passengers, Celebrity Constellation was launched in 2002 and is the fourth and last ship in the Millennium Class.
Repeat cruisers are often drawn to its quality, comfort, intriguing itineraries, spotless facilities, friendly crew, and pretty decent food and beverages.
Your suite or stateroom will be surrounded by relaxing public spaces and stunning décor, which helps to add to the comfort.
In terms of food, meals are prepared by Michelin starred chefs who are trained to cater for people with different types of food tastes.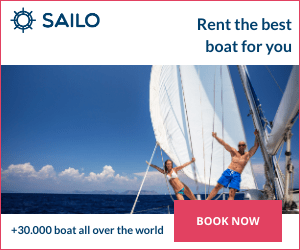 Time will pass quickly as you browse designer brands and contemporary art within the ship.
You can also take some time to enjoy a spa in the Persian Garden, chill on the Rooftop Terrace, or simply exercise in the fitness center.
Alternatively, you can head to the theatre to watch a movie or dance the night away under the stars to live DJ music.
When you feel fatigued, you can always rejuvenate in the sauna or take a bath in the tropical rain showers.
After that, unwind on the hot-tiled beds and build castles in the air as you enjoy the magnificent ocean views.
3. 11-Night Aruba, Bonaire, and Curacao Cruise
This cruise takes off on January 3, 2022 onboard the luxurious Celebrity Constellation.
The Celebrity fleets are ideal to gay cruisers looking for a mix of luxury and value.
From its general ambience to the quality and price of food and services, the Constellation really strives to balance
between the dining perks, entertainment, and leisure offered by bigger vessels and the intimacy of smaller ships.
Onboard this stunning cruise ship, you will have access to:
9 bars and lounges
Nightly Vegas-themed entertainment
A large casino
French, Italian, and Chinese alternative restaurants
The Fortunes Casino is especially great for relaxing, recharging, and playing the hottest casino games available.
It inspires an atmosphere of elegance that comes alive with plenty of activity.
On the other hand, if you are more of an aesthete who appreciates works of art, you should definitely check out the
Art Gallery with one of the largest permanent collections of contemporary art in the world.
One of the highlights of this cruise is the Rooftop Terrace. This is a section on the ship's rooftop that has a bar, restaurant, and an open-air movie theater.
With the cozy, inviting furnishings on here, they will probably have to plow you out with a shovel to get you to leave!
On calm, sunny days, you can unwind peacefully at the Solarium, where there is a gorgeous adults-only pool and a nice hot tub.
You can also de-stress by shooting some hoops at the basketball court with your mates as you enjoy the cool ocean breeze.
Best Gay Cruises From Galveston
4. 5-Night Western Caribbean Cruise
Sailing from Monday, January 17 2022, this 5 day cruise is conducted in the spectacular Brilliance of the Seas ship.
Like the Celebrity Constellation, Brilliance of the Seas also made its debut in 2002 and can carry up to 2,543 passengers excluding the staff.
The last major upgrade was done in 2013, but it has received a few important improvements since then like the addition of fresh carpeting and new furniture.
Regardless, Brilliance of the Seas has enough amenities to keep you entertained when you are not exploring onshore.
For instance, you could scale the Rock Climbing Wall and enjoy unobstructed views of the ocean, play a game of mini
golf with a couple of friends, or simply watch a movie on the poolside screen as you sip a frosty cocktail with your partner.
If you just need to break a sweat or unwind, there is a Sea Spa and Fitness Center as well.
Once you get to Cozumel during your voyage, consider touring the Chankanaab National Park and snorkel among the schools of tropical fish and colorful reefs that are synonymous with this island.
Or take an adventure through the gigantic Maya ruins of Tulum for a sneak peek into the past.
When you are done exploring, head over to Playa Mia and wind down with a beachside massage.
In between your adventures, you will discover flavors that will stick with you forever, like Italian favorites at Giovanni's Table, prime pieces of steak at Chops Grille, and popular wines at the Vintages.
5. 11-Night Ultimate Caribbean Cruise
The date of departure for this cruise is 24 January 2022. You will be sailing in a Celebrity cruise ship with access to
top-notch service and luxurious accommodation, in addition to stunning itineraries, amazing entertainment, and award-winning cuisine.
One of the most attractive features of this cruise is that at least 75 percent of staterooms have a private balcony. Other highlights include:
Fitness center with classes and modern equipment
Access to a lovely roof-top garden, a roof-top terrace for watching movies under the stars, a lawn club, adult-only solariums, Jacuzzis, and pools.
Delicious meals served in the main dining rooms and a selection of cafes, grills, bistros, and room service
Concierge Class accommodations offer extra amenities such as embarkation day lunch, an exclusive pre-departure lounge, and priority check-in.
There is also a dedicated Concierge desk onboard, as well as delectable treats and complimentary shoeshine service delivered every day to your stateroom.
AquaClass staterooms are normally located near the Spa and are usually equipped with aromatherapy diffusers.
You will also be able to eat at Blu restaurant, which offers healthy, nourishing cuisine, as well as have unlimited access to the Spa thermal suite.
If you have booked a Panama Canal or Caribbean cruise that is passing through Cartagena, you are in for a big treat.
This beautiful old town along Colombia's Caribbean coast is regarded as the most popular tourist attraction in the country.
Here, you will be enthralled by a fascinating – and often quite dark – history embedded in ancient palaces, churches, and forts.
The town is packed with delightful restaurants, world-class scuba diving and snorkeling reefs, soft beaches, 16th/17th century Spanish colonial architecture, and a number of shops.
You will definitely find yourself wishing for more time to explore further.
While Tampa may not be as popular as a few other gaycation destinations in Florida such as Key West and Miami, the city still has a lot to offer in terms of attractions and things to do.
Not to mention Gay St Pete is literally just across the other side, with its miles of sandy beaches and waterfront.
As you hunt for gay cruises from Tampa, consider spending a little time exploring the west coast, with perhaps a stop at the Cuban district of Tampa, the historic Ybor City, and the University of Tampa.