Cruises starting from NYC are quite popular because you also get to enjoy famous attractions in Manhattan Island such as Times Square, Central Park, Broadway, and Wall Street.
Since it is always crowded, the best way to explore New York City is over a few days or even weeks.
If you book a cruise on the last minute, consider extending your stay in order to get the most out of the city. With that in mind, here are our top 5 gay cruises from NYC.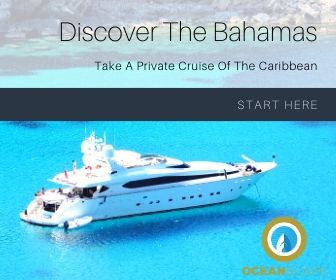 5 Best Gay Cruises from NYC
1. 11-Night transatlantic cruise
You are in for the adventure of your life on this 11-night Transatlantic cruise onboard Royal Caribbean's Anthem of the Seas,
the second ship in the Quantum Class. With a capacity of up to 4,180 passengers, this ship features spectacular innovations such as:
The SeaPlex – the biggest indoor entertainment and sports complex at sea, with highlights ranging from a circus school (that includes flying trapeze classes) to video gaming, roller skating, and bumper cars.
North Star – a glass capsule in the shape of a jewel that is 300 feet above sea level, offering unobstructed views from way above the ship
iFly's RipCord – a skydiving simulator
You are spoiled for choice when it comes to things to do on this cruise. Cape Liberty, for instance, is only a short distance away with a great view of Lower New York Harbor.
Nestled among the bright Broadway lights and Wall Street skyscrapers, you will discover ethnic enclaves such as the leafy Central Park, Old World cathedrals, historic brownstones, and the famous Little Italy.
Discern renowned exhibits at the Guggenheim or MoMa, explore Ellis Island for a look back at America's multicultural past, or take a stroll along the Brooklyn Bridge before or after sailing off from New Jersey.
Gay cruises leaving from Florida
You can also watch a live Yankees game in The Bronx, or visit the Staten Island Zoo while on this cruise from New York.
International cuisine and culture await you in Queens, while beaches and wineries bring Long Island to life.
Stop in the gay friendly Hoboken town and unwind along the Hudson River Waterfront Walkway just across the glimmering skyline of Manhattan.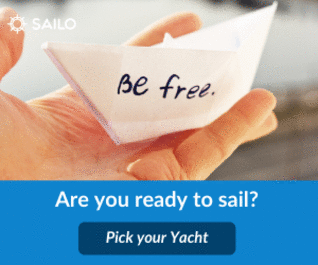 2. 10-Night Bermuda, Newport, and Charleston Cruise
Begin and end your 10 night (11 days) cruise in New York aboard the majestic Celebrity Summit and enjoy exclusive cruise inclusions and savings with Global Journeys and Celebrity Cruises.
Celebrity Summit features spacious onboard spaces and stunning décor, excellent for a relaxing gay holiday at sea.
Savor specialty dining and complimentary dining from Michelin starred chefs, and spend your time relaxing on the poolside, partaking a fitness class, or enjoying a spa treatment.
Retreat to the art gallery or library on more calm days, or unwind at the Persian Garden with luxurious aqua therapy features.
To rejuvenate your body, take a bath under the tropical rain showers, relax in the sauna, or spend some time in the aromatic steam room.
Alternatively, daydream on the hot tiled beds overlooking the magnificent ocean horizon.
This cruise has something for everyone. Your evenings and nights will be filled with movies, live music, and original shows on the Rooftop Terrace.
Once you get to Newport, you will get a true taste of New England heritage and charm.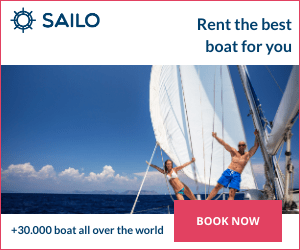 Lgbt friendly places to travel
Take a walk down the streets lined with surreal colonial-era architecture, or along the edge of the ocean with extravagant mansions, fresh seafood, and fun summer festivals.
Finally, step back in time with the historic landmarks, cobblestone streets, and shops in Charleston, and embrace the genuine Southern charm and hospitality.
3. New York to Southern Caribbean Celebrity Beyond Gay Cruise
The brand new Celebrity Beyond lifts anchor on October 26, 2022 for a unique gay cruise from New York to the Caribbean.
Book your spot and become one of the first cruisers to experience the incredible features this ship has to offer.
Your journey takes you across ports of call in Aruba, Curacao, and Bermuda, and finally ends in the gay friendly Ft. Lauderdale.
With a combination of colorful heritage and modern life, you will discover incredible cultural gems, culinary wonders, and natural beauty at every turn.
Immerse yourself in the natural wonders and laidback charm that is synonymous with Southern Caribbean.
Marvel at the stunning coastlines at the islands
Hike through dense rainforests
Explore deep underground caves
Zipline over lush landscapes
Enjoy unbelievably fresh seafood and discover rustic beach bars
You will also have plenty of time to enjoy the onboard amenities and meet new friends.
The third ship in the revolutionary Edge Series, this ship improves on the innovative outward-facing design to get you even closer with the sea and every thrilling place you will visit on this cruise.
Take in the stunning scenery, salt breezes, and warm sun in newly extended open air spaces.
Celebrity Beyond also comes with a stretched length to create more room on the outside for things such as the redesigned Rooftop Garden and the new 2-story Sunset Bar.
4. Bermuda, Rhode Island and Charleston Gay Cruise
This NYC gay cruise takes off from Cape Liberty, New Jersey (New York Metro) for ten nights across the sea to Bermuda, Rhode Island, and Charleston.
From Cape Liberty, you will spend a few days in port, giving you sufficient time to relax and explore great historic sites, fine dining, fancy shops, and the glorious pink beaches of Bermuda.
Bermuda is unique from the rest of the Caribbean in that it is cut off from the coast of North Carolina by about 600 miles, and it is a lot more comfortable and temperate.
In fact, Bermuda is not technically a part of the Caribbean. It occupies a breathtaking stretch of the Atlantic hundreds of miles north of the Bahamas, making it an overseas territory of the UK.
The voyage will take you to the scenic landscapes and picturesque fishing villages of Rhode Island and South Carolina, among other incredible destinations.
On this cruise, you will get to enjoy modern luxury onboard the spectacular Celebrity Summit as you sail to explore early American tradition and the British heritage of the Maritimes.
Celebrity Summit benefited from a $500 million investment project dubbed The Celebrity Revolution, which was designed to modernize all Celebrity Cruises ships.
As such, you will be staying in brand new staterooms while enjoying beautifully refurbished lounges and restaurants, as well as an ultra-modern spa.
At night, unwind at the Martini Bar with a classic cocktail served by highly skilled bartenders, or soak in the elegant
ambience at Cellar Masters for a more intimate experience (featuring deep leather seats and a menu of the finest wines, beers, and more).
During the day, bask in the sun while sipping a nice drink, or simply relax by the on-deck swimming pool in the company of your fellow passengers.
When you just want to be alone, head over to the meticulous Conservatory garden that is thriving with plant life and do some meditation, read a book in the library,
or take a stroll around the ship while enjoying the fabulous ocean views.
The ship also has internet stations where you can send pictures to your friends or family and make them jealous, or simply catch up on your emails and social media!
5. Queen Mary 2 Eastbound Transatlantic Crossing
Sail across the Atlantic in style and elegance on this 7-night gay cruise from New York to Southampton aboard the magnificent Queen Mary II.
Classic white star service awaits you onboard, with a plethora of activities to choose from any time of the day.
The Queen Mary 2 is an exciting vessel designed to succeed the ocean liners of the twentieth century.
You will be pampered for seven unforgettable days as soon as you step onboard, with magnificent accommodations, unparalleled cuisine, and dazzling views at your disposal.
The ship offers the best of the best when it comes to amenities, from a re-imagined Grills experience at the Cunard to sumptuous new restaurants and elegant staterooms and suites.
Be prepared for limitless opportunities to explore, experience, and enjoy to the fullest. Highlights on this cruise include:
The Chart Room, where you can unwind in the company of cabaret singers
The G32 disco, where you can get down to music played by famous DJs
The casino, where you can try your luck
The Royal Court Theater, where you can savor West End-caliber shows
The Commodore Club, where you can listen to jazz
Sir Samuel's wine bar, where you can nibble on hors d'oeuvres
The largest ballroom at sea for dancing
Virtual golf
The Maritime Quest Exhibit, where you can take a walk down history
Cultural enrichment programs, where you can learn something new
Illuminations, the only floating planetarium
The Canyon Ranch SpaClub, where you can rejuvenate yourself
World class gym for working out
Gay cruises from NYC are fun and full of adventure. A world-renowned art hub, New York City is a great place to kick off any gay vacation.
Before you leave NYC, be sure to explore the Modern Museum of Art, the famous Metropolitan Museum of Art (the biggest art museum in the U.S.),
and the fantastic performances at Lincoln Center and on Broadway for a wholesome experience.