Gay and lesbian cruises are in demand now more than ever before, and you too have the opportunity to savor a piece of the cake.
Also known as the Cruise Capital of the World, Miami offers breathtaking voyages to South America, Key West, Mexico, the Eastern and Western Caribbean, and beyond.
To top it all, you get to ride with some of the biggest and most reputable names in the industry, including Disney, Celebrity, MSC Cruises, Carnival, and Royal Caribbean.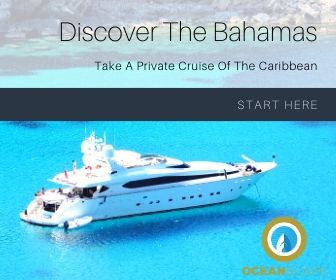 If you are scouting for your next holiday adventure, take a look at our top 5 gay cruises from Miami.
The top 5 gay cruises from Miami
With its culture-filled neighborhoods, pulsating nightlife, and beautiful beaches, Miami is indeed one of the most popular
destinations in the U.S. Miami's perennial beach weather and strategic location make it the ideal starting point for a tropical vacation.
Right now, the best gay cruises starting from Miami are:
1. Eastern Caribbean Holiday (Oasis of the Seas)
A complete cruise should have sufficient amenities to keep the passengers entertained as they navigate across the vast ocean, and this is what the Eastern Caribbean Holiday offers.
The cruise starts from Miami to New England, Canada, Eastern Caribbean, Western Caribbean, and Bahamas via the magnificent Oasis of the Seas cruise ship.
Oasis of the Seas is one of the largest of its kind with a plethora of features to offer. Inside of the Royal Promenade looks more like a mall than a cruise ship.
The interior is lined with Starbucks, shops selling logowear and designer goods, and eateries, and there are no outside windows.
Despite being launched more than a decade ago, Oasis of the Seas remains one of the most popular vessels of Royal Caribbean.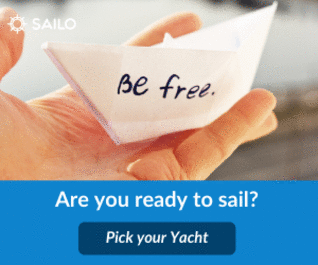 It typically carries about 5,600 passengers but can accommodate up to 6,700 people during the busy seasons.
People are usually so engrossed with the onboard attractions that almost 30 percent of the passengers do not even exit the ship in port.
What makes this ship ideal for gay cruisers is its design, which segregates the vessel into smaller pieces, provides a plethora of activities, and helps minimize bottlenecks.
What's more, the Oasis has evolved significantly over time, with Royal Caribbean investing 165 million dollars into the ship as part of an initiative to revive older ships.
The result is an impressive array of onboard features.
The Boardwalk, in particular, has the spectacular Playmakers Sports Bar and Arcade, the Ultimate Abyss dry slide, the AquaTheater, a carousel, and two rock climbing walls.
On the other end is the rear deck Pool and Sports Zone with a teen club, a table tennis area, a mini-golf course, a basketball court, a kid's splash park, and water slides.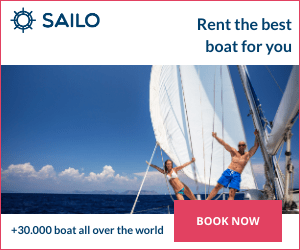 2. Southern Caribbean – Miami (Norwegian Getaway)
Enjoy this gay cruise from Miami on the mesmerizing Getaway ship, which is quite distinguishable by the flamboyant painting on the side courtesy of Miami artist David Le Batard.
The painting utilizes the colors of the sea, and features pelicans and a mermaid.
The interior is also decorated with bright purples and turquoises with more gleaming silvers and muted browns, making you feel like you are still in Miami while on the voyage.
It's virtually impossible to be bored during this cruise.
For food and drinks, you can enjoy Latin-inspired cuisine such as rice and beans at the Flamingo Grill, as well as a wide range of popular cocktails at Sugarcane Mojito Bar.
You can also head outside at the Waterfront surrounding Deck 8 to dine outdoors or sip some drinks. There are 28 restaurants in total and at least a dozen bars.
For entertainment, there is a large sports complex with a ropes course, zip line, and climbing wall, as well as a Broadway-caliber theater.
Popular attractions include 5 multistory waterslides, dinner theater production of The Illusionarium, and a sensational sing-along dueling piano show called "Howl at the Moon."
The 3-deck open space around 678 Ocean Place is especially great for socializing, as this is where most of the bars are located.
The area is generally beaming with activities, which provides plenty of opportunities to interact with other people.
This cruise starts from Miami and sails year round to Western Mediterranean, Bermuda, Caribbean, Baltic Sea, Mediterranean, Europe, Western Caribbean, and Bahamas.
3. Southern Caribbean Cruise (Royal Caribbean International)
With a full occupancy of 2,400 passengers, Grandeur of the Seas of Royal Caribbean International offers one of the most alluring gay cruises from Miami.
Although it was launched in 1996, the ship was significantly refurbished in 2012 and incorporated with specialty restaurants.
You can still be able to tell the ship's age through the cabins, especially the scuffed furniture, low beds, and blonde wood that make the space feel a lot like a dorm room.
However, the old-fashioned design of the ship comes in handy in other ways.
For instance, the balconies, hallways, and elevators are generally larger than what you would find on newer ships. Highlights include:
a gorgeous 6-story atrium that serves as the hub,
the magnificent Centrum,
an outdoor movie screen,
Izumi & Giovanni's Table, and
Chops Grille steakhouse.
Try the Rock Climbing Wall and enjoy breathtaking views as you move to new destinations, or relax at the poolside as a DJ spins your favorite dance tunes.
Alternatively, head over to the Arcade to play some games (both classics and new ones) or make memories under the stars to signature cocktails on the pool deck.
This Southern Caribbean cruise starts from Miami to Western Caribbean and Southern Caribbean.
You will be in the safe hands of a friendly and experienced crew, some of whom have worked on the ship since its debut more than two decades ago,
from a very knowledgeable captain to onboard staff that are known to be quite interactive with the passengers.

4. Bahamas Getaway Cruise (Celebrity Summit)
Looking for an elegant cruise with a youthful vibe for your next vacation? The Bahamas Getaway Cruise with Celebrity Summit is a great choice.
Featuring a contemporary design with a whimsical flair, Celebrity Summit offers a variety of options in terms of entertainment.
While there are no rock-climbing walls or water slides like with the Grandeur of the Seas, you will have access to other
fun areas such as the Sunset Bar, which serves cocktails and plays live acoustic tunes, or the pool deck, where you can
play a game of cornhole while a DJ blasts the latest songs in the background.
For food, there is a wide range of culinary offerings ranging from traditional cuisine to modern dining experiences such
as Le Petit Chef, a virtual dinner show where your meal is prepared is by a 3D animated chef.
Celebrity Summit has plenty of facilities to cater for suite passengers.
This includes the Retreat Lounge, which offers entertainment, complimentary drinks, and concierge service throughout the day,
Best Gay Cruises From Galveston
as well as the Retreat Sundeck on Deck 12, where you can bask in your own sunbathing sanctuary with an unobstructed view of the ocean.
All of these perks are designed to give you a feeling of exclusivity as you sail from Miami to Europe, Canada & New England, Western Caribbean, Bahamas, Eastern Caribbean, and Bermuda.
Your cruise fare caters for:
Daily gratuities (for passengers from New Zealand or Australia and paid in NZ and AU dollars)
Access to the fitness center
Most daily activities
Most evening entertainment options and all theater shows
Main dining room meals, room service before 11 pm, selected eateries, and the Oceanview Café Buffet area
5. Panama Canal – Miami (Norwegian Pearl)
Craving for a fun cruise with a variety of onboard activities to keep you entertained throughout your voyage?
You may want to try the Panama Canal – Miami cruise with the Norwegian Pearl.
At first glance, it is clear that the Norwegian Pearl was designed for fun-loving adventurers.
The ship is adorned with imaginative décor consisting of blown-up pictures of foreign landmarks or wild animals in stairwells, a steampunk/Victorian-style vibe in the nightclub, and jewel-tone carpeting.
The outside walkway on deck 7 also boasts colorful paintings of dragonflies, cherry blossoms, and giant clip arts of lipsticks and paintbrushes.
Be careful not to get lost on the ship, as the only way to move from one end of the vessel to the other is through decks 7 and 12.
Cruisers usually keep themselves occupied with live music, the pool deck, restaurants, bars, and even an arcade.
You will have a great time getting acquainted with your fellow travelers, especially at the atrium where most people converge.
The Bar City (4 bars lined up along the same corridor) is the place to hang out during the night, while the pool deck and outdoor sports court are great for bonding with a swim in the pool or a game of hoops.
There is plenty of opportunity to socialize while eating too, as the Norwegian Pearl comes with about a dozen dining venues that accommodate all food tastes.
We hope you enjoy endless entertainment and impeccable service from our selection of the top gay cruises from Miami.
With the many modernized features on these luxurious ships, you can expect to create new fond memories with your partner or other people as you get to know your fellow passengers along the way.
For a full experience, spend your days exploring historic forts and architecture during the voyage, snorkeling in crystal-clear water heaving with fish, or simply lounging under the sun.
After dusk, visit one of the thrilling lounges or bars onboard and dance the night away, or just unwind in one of the several luxuriously decorated accommodations.