Florida is one of the most popular gay and lesbian travel destinations. The Sunshine State is a very friendly place for LGBTQ travelers,
with its gay friendly accommodations, inclusive festivals and events, top notch clubs and dining, and year-round warmth.
Sandy white shores and crystal clear water make up this port.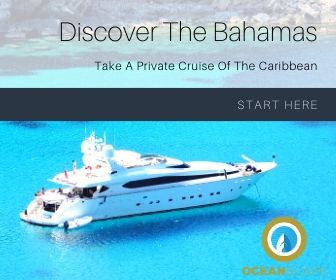 Using gay cruises, you can take romantic escapes to Palm Beach or Florida Keys, or explore art in bohemian Sarasota, which is brimming with museums and galleries.
If you are looking to make the most of your Florida vacation, have a look at our top five gay cruises from Florida.
5 Best Gay Cruises From Florida
If you are in Florida this holiday, this is the perfect opportunity to explore the surrounding areas while meeting new friends from all over the world.
Some of our favorite Florida gay cruises are:
1. 7-nights cruise from/to Miami, Florida
Join your friends from around the world aboard Royal Caribbean's Symphony of the Seas for this 7-night cruise starting and ending in Miami.
There will be numerous activities and events onboard to keep you occupied throughout your voyage, including a welcome aboard party,
"Dancing with the Stars" event, an interactive game show, nightly cocktail gatherings, a private beach party in port, a costume theme party,
private first-run movie showings, and special onboard entertainment. These amenities are all covered in your cruise fare.
Symphony of the Seas also offers several different dining options, with highly trained and certified chefs that are sure to tempt your taste buds in various new ways.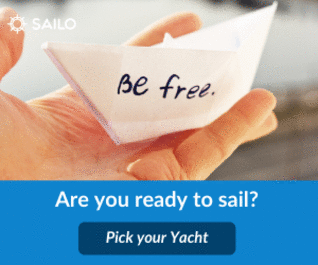 Live it up at the bars and lounges with entertaining bartenders, who can fix all sorts of cocktails for you.
Fancy the chance to learn salsa dancing, speak Italian, or prepare a perfect martini?
The ship has a host of possibilities for everyone. You can also ice skate on the equator, scale the rock wall, or just spend your day doing some duty-free designer shopping and unwinding with a hot stone massage.
2. Southern Caribbean All-Gay Cruise
This South Caribbean gay cruise is a seven-night round trip starting and ending in Fort Lauderdale, Florida.
The star-studded onboard entertainment will dazzle you, and this time you will be able to purchase the Unlimited Beverage Packages!
The ship, Millennium, was assembled by a team of world-class stylists, interior designers, architects, and even landscape artists.
It was refurbished in 2019 and fitted with new, luxurious features for a unique cruising experience.
These features include the Retreat Sundeck and Retreat Lounge (for suite guests), spa with new features such as salt therapy and Turkish bath,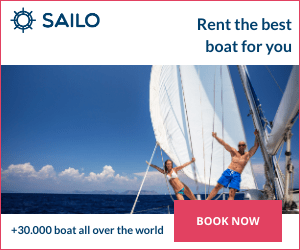 casino with state-of-the-art machines, upscale retail boutiques, Sunset Bar reimagined, and updated and modernized main dining room.
The Retreat Sun Deck rivals most high end resorts, while the Retreat Lounge is the go-to spot for gourmet bites and complimentary beverages.
For food, sit back at the Oceanview Café for an array of internationally influenced menus, or have an Italian dish with a modern twist at the Tuscan Grille.
Also be sure to check out Qsine, the ship's hotbed of creative flavors.
Retire at the end of the day in luxurious Suites, all of which were refurbished in the 2019 makeover with elegant fixtures, glimmering surfaces, and contemporary finishes among others.
Best vacation destinations for lgbt families
3. 15-Night Azores & Spain Transatlantic Cruise
Take off from Tampa Bay for 15 nights of an unforgettable gay cruise experience in the Caribbean and beyond.
Tampa Bay is a vibrant port city that is home to award winning beaches, a lively sports scene, and two large universities.
There will be all sorts of diversions for the entire group, from water based adventures and natural wonders to world class museums.
While at sea, recharge by the pool before your next adventure.
Spoil yourself at the spa, explore the venues onboard, or taste the local delicacies before you arrive at Ponta Delgada, Azores.
Ponta Delgada is the capital of Sao Miguel island. The city was formed from the peaks of a large underwater volcanic range and many consider it to be the most significant city in the Azores archipelago.
Take a walk down the harbor for beautiful scenic views of the Atlantic Ocean and breathtaking architecture constructed in the sixteenth century Renaissance.
Popular water sports include surfing and kayaking. Whale watching is also popular from April to September
when there are regular sightings of different types of the mammal like Sowerby's beaked whale, short-finned pilot whales, and an occasional blue whale.
Lakes, gardens, volcanic craters, and natural wonders like geysers and hot springs abound on this gay cruise from Florida.
Immerse yourself in one of the five thermal pools in Poca da Dona Beija, which have hints of orange in the warm waters due to the presence of iron.
Iron is considered to be both relaxing and therapeutic.
From here, head to Lagoa do Fogo (aka Fire Lake) – a natural wonder of a lake located in Sao Miguel, whose waters originate from an extinct crater.
Explore the Terra Nostra Park, the stunning 200-year old garden that houses a fabulous collection of native flowers, plants, and trees.
You can also take a soothing bath at a thermal spring pool within the park, complete with essential minerals and warm temperatures of around 104 degrees F. 
4. 7-NIGHT Caribbean – Western Cruise
MSC Divina was launched in 2012 and is attributed to Italian film legend Sophia Loren. This majestic ship will take you for seven days on the seas for the cruise of your life.
The vessel is adorned with thousands of Swarovski crystals on the atrium.
The entertainment staff – as well as Italian officers – will come out to dance with guests at evening events. One area that is especially captivating is the Yacht Club –
a ship within a ship concept with its own lounge, restaurant, and pool, among other perks. It is a warm haven that allows you to truly escape from the outside world.
Another highlight of this Florida gay cruise is the evening programming.
While you will not find Broadway aboard Divina, there are brilliant night events full of music and acrobatics.
You will be dazzled by the vibrant theme parties, where you can party the night away. Live music and discos go late into the night.
5. 15-Night Panama Canal Westbound Cruise
This Florida gay cruise sails from Fort Lauderdale to the Panama Canal aboard Celebrity Millennium.
Millennium is not one of those big, glitzy mega ships with craft breweries, trampolines, and rock climbing walls,
but it delivers for a vessel of its age due to a major 2019 makeover that saw it receive refreshed cabins, public rooms,
and certain décor and features inspired by the trendsetting Celebrity Edge.
Soak in the sun and enjoy panoramic ocean views from the exterior mid-ship elevators,
or unwind at the Sky Lounge space at the top part of the ship, which has a dance floor and floor-to-ceiling windows.
The suite experience is excellent on the Millennium. With a double occupancy of about 2,200 passengers,
the suites offer access to an exclusive lounge, restaurant, sun deck, and an attentive concierge to help with any requests as you sail to Cartagena.
Pastel plazas, balconies with thriving bougainvillea, and cobbled streets make Cartagena one of the most photogenic cities in Latin America.
The Spanish-colonial city can be traced back to 1533, when it was a popular port for pirates and plunderers.
Travel to the Panama Canal and marvel at the feat of engineering. This area is also a sanctuary for toucans,
ocelots, eagles, and sloths, thanks to tropical temperatures and a lush rainforest environment. From here, make your way to Puntarenas, which is rich in treasures like wildlife,
rainforests, renowned surfing, and pacific beaches. Ride horseback along the vast open beach or through secluded tropical forests, or visit Playa Jaco down the coast,
which is famous for hosting international surfing competitions.
Discover reefs thriving with marine life below the surface, and spot scarlet macaws, crocodiles, and monkeys while cruising up the Tarcoles River or through the mangroves.
For more adventure, fly over or hike through the lush rainforest before launching out to Prison Island for a captivating tale of its haunting history.
You can take your lunch at Tortuga Beach or duck into a local restaurant for authentic Costa Rica food.
Spend some time collecting souvenirs along the Paseo de los Turistas beachfront, where there are local vendors selling handmade crafts and other items.
Gay cruises from Florida provide a gorgeous insight into the many wonders of this area.
Many of the major tourist destinations in Florida have been accommodating gay travelers for a long time.
South Florida has an especially inclusive atmosphere, with LGBT nightlife flourishing in Key West, Fort Myers, Cape Coral, Destin, Singer Island, Palm Beach, Fort Lauderdale, and Miami Beach.
What's more, Florida legalized same sex marriage in 2013 before even the federal government recognized it,
and there are several counties and cities with anti-discrimination ordinances.
With so many LGBT-friendly destinations, Florida is a kaleidoscope of unique gay festivals and events like South Beach's White Party Week,
Key West's Pridefest, Miami's Gay and Lesbian Film Festival, Key West's Fantasy Fest, and Orlando's Gay Days.