If you are looking for a combination of rich history, lively culture, and delicious Cajun cuisine all in one place, New Orleans gay cruises is what you need.
Situated on the Gulf Coast of the U.S., this port takes you to the center of an assembly of international influences, from the Caribbean to France.
Take a look at our selection of the best gay cruise New Orleans options.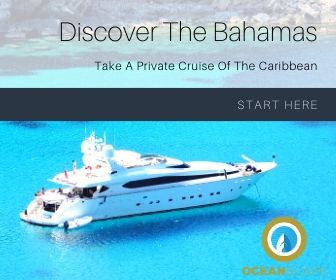 Best Gay Cruise New Orleans
If you are a party animal, then you will love what New Orleans has in store.
With year round festivals, every event is characterized by live music so be prepared to dance the days and nights away.
Apart from partying, you can spend your time exploring the region and its striking landmarks. Here are 5 great options for gay cruise New Orleans:
1. 5 Night Western Caribbean – New Orleans
Norwegian Cruise Line has a long history of creating contemporary cruising experiences, especially with its Freestyle philosophy that steers away from the conventional
style of cruising (limited entertainment options, set schedules, relatively fewer dining options, and set dining times).
Rather this cruise, which takes place onboard the elegant Breakaway ship, offers resort-like dining and entertainment.
The largest in the Norwegian Cruise Line, Breakaway outshines its competitors with the sheer number of entertainment venues, shows, and restaurants onboard.
Norwegian's freestyle philosophy is an appealing concept in which you basically get what you want when you want it.
However, to get the most out of the experience, you need to make reservations early especially when it comes to booking spa treatments or dining in specialty restaurants.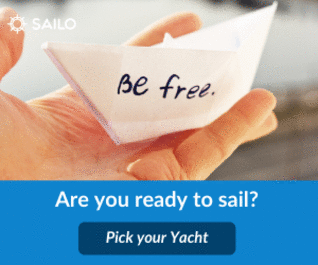 On the other hand, you will get to enjoy ultra-modern facilities as Breakaway is not designed for cruise traditions.
In fact, the only conventional elements are mainstream ports, a small library, and singles gatherings.
There is plenty in terms of entertainment onboard this gay cruise.
For instance, the Breakaway Theater with a capacity of 800 seats hosts the most elaborate dancing and singing extravaganzas on the ship.
One particularly popular event is a dance revue show called "Burn the Floor," which is extremely energetic and slickly choreographed with a variety of styles and genres.
While you don't have to pay to get into the Breakaway Theater, you have to book a ticket just outside the theater.
Shows are offered at different times so that they are available to anyone who wishes to go.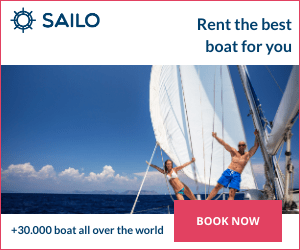 Other activities elsewhere include art auctions, an international crew talent show, bingo, seminars for puffy eyes and detoxing, wine tastings, etc.
2. 8-Night Western Caribbean Itinerary
Strap on for a breathtaking journey from New Orleans to Central America, Panama Canal, Eastern Caribbean, and Western Caribbean aboard the spectacular Carnival Glory.
There is sufficient space in the ship for various activities and amenities.
Carnival Glory features many of the newest and most popular attractions of Carnival ships in terms of things to do,
entertainment, and dining, but it is essentially an old-school vessel.
Onboard activities range from free throw challenges on the Sports deck, cooking demonstrations, and trivia to 3-minute
makeovers at Spa Carnival, health and wellness seminars, and a mixology challenge.
The Lido deck often gets crowded as people gather for Carnival's signature events such as "Groove for St. Jude" dance party and "The Hairy Chest Contest".
At night, the ship becomes lively with a plethora of activities like art shows and live music designed to keep you entertained.
Sometimes there is also music and dancing at the Lido deck when the "Rock-n-Glow Party" begins, as well as poolside movie showings on most nights.
Another popular highlight at night is the Camel Club Casino, which hosts a variety of tournaments.
3. New Orleans and Mississippi All-Gay Cruise
This 8-night round trip starts and ends in New Orleans aboard the American Queen steamboat American Duchess.
Spacious luxury awaits you on this unique, boutique-style American paddlewheeler in the form of exceptional
amenities, fun entertainment venues, beautiful decks, and exquisite dining.
The spacious suites are up to 550 square feet, providing ample accommodation as you sail along the Mississippi.
With a capacity of up to 166 passengers, this ship's interior is charmingly modern and contemporary.
The ship itself is 100 feet wide with 18.5-foot high ceilings on every floor, which is more than most other ships in the same fleet.
The gigantic Austrian chandeliers and gorgeous atrium staircases add a sense of formality, while the Murano glassworks provide vibrant contemporary touches.
The cruise begins with an overnight stay at the Hilton Riverside hotel, just a short distance from all the culinary
adventures, music, and excitement of the famous French Quarter and Warehouse District.
Together with your travel companions, you will discover the history, charm, and treasures of the Deep South.
Meals aboard the Duchess are prepared by the in-house award winning culinary team, who utilize the diverse array of
fresh, local ingredients in the region to make unique dishes that will leave you craving for more.
4. 5-Night Western Caribbean Itinerary
If you are looking for a fun, budget friendly cruise with resort-like amenities and fewer sea days, this cruise is for you.
With a capacity of 2,980 passengers, the Carnival Valor stands out because of its port-intensive itineraries (for example one sea day instead of two on a 5-night sailing).
Like other ships in its fleet, Carnival Valor offers a clothing optional cruise with a 3-deck high water slide, Tiki-style bars,
multiple pools, and a number of complimentary dining options.
Most of the bars and restaurants onboard received a considerable makeover in 2016 as part of the company's Fun Ship 2.0 $500 million investment.
The beloved BlueIguana Cantina and Guy's Burger Joint now serve lunch, while the Alchemy Bar, RedFrog Pub, RedFrog
Rum Bar, and BlueIguana Tequila Bar are open for drinks from morning to night.
What's more, the service onboard is exceptionally friendly and attentive, from the waiters and bartenders to the guest services receptionists and cabin stewards.
Cocktail tables and floors are American flag print, and tiny Liberty Bells can be found all over the trim.
Passing through the lounges, hallways, and atrium feels almost like a scavenger hunt, with artworks riddled with major events, landmarks, and U.S. presidents.
Another fun and interesting addition to the ship is the new Carnival Hub app, which provides useful information such as
deck plans, weather forecasts, and the latest on where to go and what to see.
You can also use the app to book shore excursions, manage your account, and even order pizza from wherever you are on the ship and it will be delivered to you!
The entertainment peaks from 5 p.m. with adult-oriented games like bingo, comedy shows, themed shows, piano bar sing-alongs, and live band performances.
The Paris Hot lounge hosts karaoke every night. On certain nights during the cruise, the Punchliner Comedy Club draws a huge crowd as two comedians take turns on the stage.
Elsewhere on deck 5, the Shogun Club casino hosts some fun-loving gamblers around the clock. Here, you can try your luck on the various slot machines and card tables.
5. 7-Night Western Caribbean Cruise from New Orleans
Climb aboard this breathtaking New Orleans Carnival gay cruise and experience seven nights of delightful bliss with a plethora of options in terms of entertainment.  
Start your morning with your favorite specialty coffee at the Coffee bar, and maybe pop back later on for a slice of cake!
When you are hungry, head over to the vibrant BlueIguana Cantina restaurant for a real Mexican feast. BlueIguana Cantina is open for breakfast and lunch.
In the evening, hang out and make new friends with fellow passengers at the Alchemy Bar, where talented mixologists
concoct adventurous cocktails with all sorts of exciting flavors, or let loose with a dance and a drink at the glittering nightclub.
You can also request your favorite songs from the resident pianist as you relax with a glass of wine or cocktail, or hit the stage and lip-sync your favorite song with a crew of back up dancers.
Your fee generally covers:
The Dive-In Theater
Foosball, pool, ping-pong, dodgeball and volleyball court, basketball, and mini golf
Pools, water slides, and hot/whirlpool tubs
Outdoor jogging track and fitness center
Spectacular comedy acts, live music, production shows and entertainment
Dance lessons, karaoke, and more
Serenity Adults-only Retreat Clubs
24-hour room service (snacks, breakfast)
Specialty eateries serving burritos, tacos, stir-fries, salads, seafood, pasta, pizza, hot dogs, burgers, and delicious barbecue.
To encourage guests to wash their hands more often, hand wash sinks and hand sanitizer stations will be placed in busy locations and at the entrance of every restaurant.
Crew members will also be allocated on food stations where possible to prompt guests, and where this is not possible, the stations will be staffed.
Additionally, the frequency of cleaning will increase in high traffic areas such as lounges, bars, and restaurants, as well
as on surfaces that are prone to be touched often like chairs, door handles, and handrails.
For maximum health security, there is an onboard Medical Center where you can get a free consultation if you exhibit flu-like symptoms.
It is easy to get confused when looking for a gay cruise New Orleans. With its impromptu parades, world class food scene,
majestic Creole-style architecture, and Old World charm, this flamboyant city makes for a great start to any cruising adventure.
While you're there, be sure to spend a few days exploring the magnificent French Quarter known for its iconic balconied buildings, street performers, jazz clubs, and thriving nightlife.