The sensation of the ocean breeze brushing against your skin, or the warmth touch of the settling sun on your bare body is an oddly satisfying feeling.
Add this to the sound of the waves crushing against the hull of your ship and the result is a rather calm and refreshing cruising experience.
This is one of the major perks of being on a clothing optional gay cruise. The bonus is that you will be surrounded by other gay men as you enjoy fine dining, delicious drinks, and great music.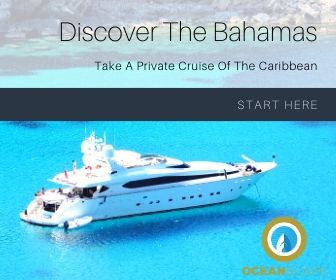 If you are looking for the ultimate getaway this winter, here are our top five gay clothing optional cruises.
The Best Gay Clothing Optional Cruises
There is no better way to get closer to your partner than sailing across the sea, free of all shame and insecurity.
Even if you are traveling alone, clothing optional gay cruises allow you to express yourself without feeling inadequate.
Some of the best clothing optional cruises you should consider include:
Read: RSVP gay cruise
1. Gay Sailing Greece Dodecanese Islands
This cruise starts from and to Rhodes, sailing west to the various beautiful Greece Dodecanese islands.
Each island is unique but you can expect gorgeous secluded clear water bays, great hills for hiking, pretty villages, and steep magnificent cliffs.
You may also have the option to stay overnight in a bay or in a village and spend the night under the stars!
This cruise aims to visit anchorages with enough privacy so that you can enjoy the adventure to the fullest.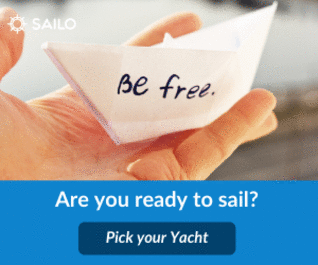 The vessel is a 49-feet yacht with five cabins that can accommodate up to ten sailor dudes. You will be travelling about 4 to 6 hours or 20 – 30 NM per day,
depending on the weather. Possible places and highlights to visit on this voyage include:
Your fee covers accommodation and is based on a shared cabin (bunk or double bed). Other costs covered are:
Your gay skipper's services
Fuel for the yacht
End-cleaning of the yacht
Towels and bed linen
The fee does not cover:
Personal purchases
Insurances
Traveling expenses such as transfers and flights
Foods and drinks
Harbor fees
Read: Vacaya vs Atlantis
2. Flores Indonesia Everything to Sea Naked Gay Cruise 
Sail among islands that change at any time of the year and enjoy nature in progress.
The islands are lush green between April and June then turn dry and barren from July to September, creating a stunning savannah-covered landscape that contrasts beautifully with the water.
At around October some patches of the island turn green once again, and this pattern continues all the way to March until new life begins completely.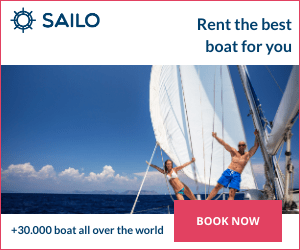 Meanwhile, with temperatures revolving around 80 degrees throughout the year, the climate is perfect for shedding your clothes.
The mood is pretty relaxed on the islands, and you can let loose without judgment. As clothing is optional, you will be in the company of guys in speedos, others in sarongs, some in shorts, and a few who are nude.
As you reach Indonesia's archipelago, you will have a great view of the craggy rocks, mountains, and sensuous hills surrounded by the seas.
Wildfire appears at any given moment, from bright blue kingfishers to flying foxes and flying fish. It is the perfect escape for the adventurous man.
Some of the things you can do on this cruise include:
Taking a clothing optional dinner on the beach with the catch of the day, drinks, and music
Snorkeling with stunning marine turtles and manta rays
Enjoying an evening onshore, where you can dine in one of the restaurants in town or have a drink at a local bar
Sunbathing in one of the ten pink beaches in the world
Hiking Padar Island for a view of its 3 beaches (with 3 completely different colors of sand)
Watching the Komodo Dragon (the largest lizard in the world) in its natural habitat
Snorkeling in the world's most bio-diverse marine environment – the Coral Triangle
3. Gay Saltyboys Nude Cruise In Mexico
This gay clothing optional cruise is organized by Saltboys and sails through the Gulf of California/Sea of Cortez on a luxurious catamaran.
You will sail by outstanding rock formations on the way to empty sandy beaches where you can romp in the nude with your new mates!
The bonus is the spectacular view of wildlife such as sea-lions, seals, turtles, and dolphins.
You will also have the opportunity to visit beautiful Mexican villages as you hop from island to island, from Isla Espirito to Isla San Jose to Isla Ceralvo.
This combination of stunning desert vistas with elegant green palm trees and oases is like heaven on earth. What's more, since you will be traveling with a small,
intimate group, you can expect to make great new friends as you swim, snorkel, or simply sunbathe on the beaches.
While accommodation is shared, you can pay a little more if you would prefer to have your own room for some privacy.
The boats are spacious and luxurious, excellent for lounging about between shore expeditions. If you would like to travel to a different destination such as the Pacific,
Croatia, Australia, Thailand, the Caribbean, Italy, or Greece, you can book another cruise from Saltyboys' website.
4. GaySail Exclusive Guadeloupe
A luxurious clothes optional gay cruise, this adventure starts from and to Guadeloupe, across beautiful soft white golden beaches,
breathtaking waterfalls, and misty mountains with ten gay guys on an elegant 40-feet catamaran.
Guadeloupe is an archipelago of more than a dozen sun-kissed islands. The two main islands are connected by just a mangrove swamp and a couple of bridges, creating the impression of the wings of a butterfly.
Led by an experienced gay skipper guide, you will discover the stunning Islands of Guadeloupe, Petits Terre, Marie Galante, and Les Saintes. If you like, you can bask in the nude as it is a clothing optional cruise.
Marie Galante is just nearby, offering fantastic snorkeling, as well as the Gosier islet with its gigantic coral reef. For anchorages, the cruise will sail to Les Saintes where you can take stroll around Terre-de-Haut.
You will also visit the Underwater Reserve at Jacques Cousteau, where there is plenty of marine life and colorful coral forests.
This underwater reserve is regarded as one of the best snorkeling and diving sites in the world.
The catamaran has plenty of space for accommodation and various activities. For starters, it has 2 small single cabins at the front and 4 double cabins with private bathroom.
Two of these double cabins come with double beds while the other two have split double beds. Single cruisers will share a double cabin with a split double bed or double bed if the former is not available.
However, you can still book one of the single cabins if you don't want to share your room.
Apart from the gay skipper, you will also benefit from services such as cleaning, soft drinks, breakfast, and lunch prepared by a gay cook.
However, please note that your fee does not include national park fees, alcoholic drinks, and dinner.
5. British Virgin Islands – Caribbean Clothing Optional Gay Sailing Cruise
This 8-day clothes optional cruise begins and ends in Tortola, British Virgin Islands.
With genuine Caribbean hospitality from the locals, a lively party atmosphere, and beautiful islands, it is no wonder that the BVI is so popular.
On this cruise, you will get to enjoy stunning white sandy beaches, lush green hillsides, and year-round clement temperatures.
In terms of things to do, there is just so much to see, swim, dive, and snorkel. For instance The Baths, a renowned geological wonder, is a breathtaking sight.
It consists of huge granite boulders spread across the beach to form a maze leading to hidden grottos and pools. This is a great site for taking Instagram photos!
The voyage will also sail to the Indians, the Caves, Monkey Point or Fallen Jerusalem where you can see tropical aquatic life by snorkeling.
In addition, the cruise will hop between resorts and local villages, where you can shop at local boutiques or dine at waterside restaurants.
Itinerary on this cruise is generally very flexible. The places you visit may very well be determined by the wind.
If the weather is calm, you may get to experience a completely different landscape 11 miles from North Sound at the "sunken island" of Anegada, whose highest point is just twenty eight feet.
Conclusion
The number of gay clothing optional cruises and nude cruises has increased significantly over the last few years.
Apart from the large party-oriented voyages, there are now expeditions going to adventurous destinations such as the British Virgin Islands, Indonesia, India, and the Galapagos Islands.
If this is your first time trying gay clothing optional cruises, you may feel awkward or inadequate being in the company of other unclothed men with perfect figures and ripped muscles.
Don't worry; you will quickly blend in and feel like part of the group in no time.
Read: Best gay cruises Florida