Cruising is one of the most exciting ways to tour world-renown attractions as you take a break from your busy schedule.
For someone who has never been on a cruise before, the voyage can seem really long, especially if it takes weeks or even months to reach the final destination and then circle back to the starting point.
Between all the fun activities onboard and off the ship, you can make your experience a little more fun by packing a few extra items.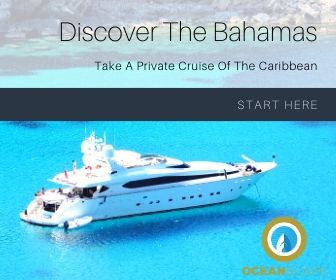 Take a look at these 16 cool things to bring on a cruise.
16 Cool Things to Bring On a Cruise for an Unforgettable Experience
Want to spice up your cruise vacation? Here are some fun things to bring along for a memorable cruising experience.
1. Tote bag
People carry tote bags everywhere: around campus, at the beach, in the gym, at work, in the store, etc.
Tote bags are also fun to bring on a cruise, especially the durable canvas ones that can carry multiple heavy items.
What you put in your bag ultimately depends on the size of your bag and where you are using it.
Celebrity cruises aqua class benefits
Most people generally use them to carry essentials like hand sanitizer, medication, tissues, lotion, sunglasses, headphones, snacks, water bottle, notebook & pen, laptop, keys, wallet, cell phone, etc.
2. Theme-night outfits
If you are going a celebrity cruise, you may need to pack a few extra ensembles for themed parties.
Be sure to research the appropriate themes and dress code for your particular cruise.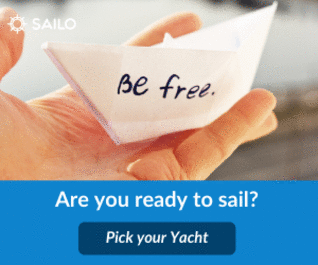 3. Printed T-Shirts
Matching themed T-shirts are a great way to spruce up your cruise if you are traveling as a group.
Can you go on a cruise 8 months pregnant
Not only will they look great in your photos, but they will also help you spot your pals from far!
4. Glow-sticks
One way to make your onboard parties even more fun is to carry glowsticks. These are cheap, lightweight, and won't take too much of your space when packing.
5. Cruise-themed travel cup or mug
Another cool thing to bring on a cruise is a cruise-themed travel cup or mug.
These will come in handy especially for your morning coffee or afternoon soda, as the cups they have in the buffet can be way too small.
The mug can also serve as an excellent parting gift for a travel companion at the end of the journey.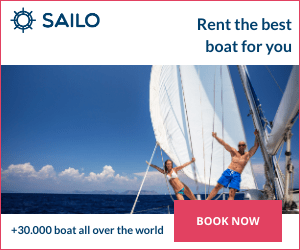 6. Whiteboard or magnetic dry erase sheet
If you are looking for fun ideas to decorate your cabin door, consider bringing a magnetic dry erase sheet with you.
Apart from decorating your door, you can also use it to leave positive messages to other cruisers or encourage them to leave fun messages.
It's an easy way to lift up your mood while onboard, but you never know when it can really brighten up someone's day.
What can we bring on a cruise?
7. Towel clips
Towel clips are a fun and useful thing to bring on a cruise. Apart from helping you remember which sun lounger you are using, they also keep wind from blowing your stuff away.
You can use them on your balcony, by the pool, or during a pool or beach excursion.
8. Full face snorkel
If you would like to try something new on your next cruise, consider packing a full face snorkel mask.
They are fun to use and so much easier to work with than conventional snorkel sets!
9. Anti-wrinkle Spray
Fire is one of the biggest risks to safety at sea. So while a few lines like Carnival and Holland America have installed self-service launderettes with ironing boards on their ships,
the majority of cruise ships do not have these features.
Fortunately, there is still a way you can keep your clothes straightened and crease-free while cruising: anti-wrinkle spray.
Wrinkle-release sprays work by relaxing the fibers on your clothes, making it easier to smooth out creases.
It's not as effective as ironing, but it's better than the cumbersome task of steaming your clothes in the shower!
10. Mini sewing kit
If you are going on a long cruise, chances are you will be spending a lot of time at sea.
Sometimes it can be fun to have something to do when unwinding by the pool, or just relaxing in your cabin during one of those slow, quiet days.
11. Water shoes
Pack a good pair of water shoes to wear during water activities and around the pool.
If you have ever slipped on a dock while wearing flip flops or stepped on a sharp rock with bare feet, then you understand the importance of having water shoes on a cruise.
Their rugged outsoles, flexible material, and lightweight designs are an ideal combination that helps provide safety and traction when walking.
12. Fanny pack
Love them or hate them, fanny packs are one of the most efficient things you can bring on a cruise.
In addition to being practical, they are spacious enough to conveniently hold important travel essentials like your wallet, passport, and phone while sightseeing.
Fanny packs are also quite versatile; you can sling it over your shoulder like a shoulder bag, wear it around your waist the classic style, or put it on as a cross-body bag like people do today.
13. Shaving supplies
Keep yourself well-groomed during your cruise by carrying your shaver, shaving cream, and aftershave. Certain types of razors are also allowed on-board.
Electric razors, replacement blades, and disposable razors can go in your checked baggage or carry-on,
but you have to remove the blades from your straight or safety razor before packing them in your checked bags.
14. Insect repellant
It is wise to include insect repellant in your belongings when travelling, not just when you're going on a cruise.
Part of this will obviously depend on your destination and ports of call, and sometimes even the person you are with as some insects tend to be attracted to certain scents.
Mosquitoes, in particular, can be very active in the morning and evening especially where there is stagnant water.
Water trips also carry a higher risk of insect attacks, so a general rule of thumb is to always research the area you are visiting beforehand.
15. Binoculars
Cruising offers many opportunities to enjoy fascinating views both on the ship and on land.
A good pair of binoculars will help bring the action closer, ensuring you do not miss anything during your trip.
If you are not traveling alone, it would be wise for everyone in your party to have their own binoculars so you don't have to fight over one pair when the dolphins show up!
16. Walkie talkies
Cruising with your family or friends is certainly fun, but it is also very easy to lose each other along the way.
This is coupled by the fact that mobile signals tend to be awfully poor at sea, which can severely affect your ability to communicate with your travel companions.
A walkie talkie can be a great way to stay in touch with the gang without having to worry about network coverage.
Excited about your upcoming cruise? We hope our suggestions of 16 cool things to bring on a cruise will help make your experience even more fun.
One thing you need to keep in mind, however, is that you will be thoroughly screened before you board the ship.
Like in an airport, your bags will be scanned and you will likely have to walk through a metal detector.
As such, be sure to check whether the items you bring from home meet the safety standards of your cruise ship.