Marinas are a sanctuary for every boater, providing valuable harbor space for small boats and pleasure yachts.
Here, you can anchor your small vessel and utilize the facilities therein, including repair and maintenance services.
However, if you need something more than an anchor line and mooring ball for your small vessel, you should consider a liveaboard marina.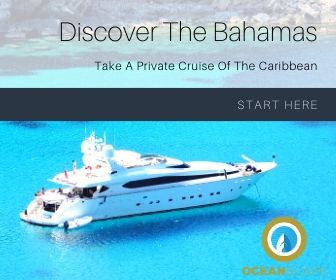 Like most other living arrangements, the type and quality of amenities you receive will usually depend on your budget. Here is our guide to the cheapest liveaboard marinas in Florida.
What Are Florida Liveaboard Marinas Like?
Most liveaboard boaters in Florida will attest that finding a good liveaboard marina is like looking for a needle in a hay stack.
First off, the number of marinas in Florida that allow people to live aboard their boats is very limited. And if you do manage to get one, slip fees are over the roof.
Add in the numerous restrictions on where you can anchor your boat and you are in for a rude shock.
It is generally advisable to make your plans well in advance, especially if you are traveling during the busy winter season.
It is actually common for people to make reservations months before their scheduled arrival, so don't be surprised if you find that many of the marinas do not have any availability.
There is also the issue of getting a slip for your boat. Many dockmasters will want to know the condition of your boat before they agree to lease you a slip.
Indeed, unseaworthy vessels are every marina dockmaster's nightmare.
They serve only as cheap floating accommodations while creating a hideous sight at the dock.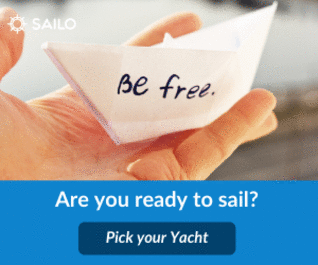 Some dockmasters may even ask for photos of your boat before making any agreements with you.
Don't take it personally if your application for a slip is rejected. It's not the dockmasters alone who put restrictions on slip holders;
many Florida municipalities have strict regulations on living aboard boats.
Cruises that you don't need a passport
What Are The Cheapest Liveaboard Marinas In Florida?
The best and most affordable liveaboard marinas in Florida by region are:
1. Northwest Florida/Jacksonville and Saint Augustine
If you are looking for a cheap liveaboard marina in Northwest Florida, you have a number of options.
For instance, there are some nice marinas right past Jacksonville, up the St. Johns River, which are excellently priced by Florida standards.
You can stop by Saint Augustine on your way south or north, but slips here are anything but pocket-friendly.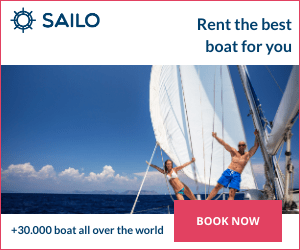 *Saint Augustine City Mooring Field
*Green Cove Springs
*Jacksonville— Ortega River
*Amelia Island/Fernandina Beach
Has anyone survived falling off a cruise ship?
2. Central Florida East Coast
Almost all marinas in Central Florida are located in the Indian River Lagoon along the ICW. There are height and draft limits, with bridges along this region being only 65 feet in height.
*Fort Pierce
*Vero Beach City Marina and moorings
*Harbortown Marina, Canaveral
*Titusville Marina and moorings
3. Southeast Florida
This is arguably the busiest part of Florida, particularly the stretch from Palm Beach and Stuart down to Miami.
For boaters, it is also the most expensive, thanks to a limited space for building marinas to serve the many boats that frequent this area.
*Dinner Key Marina and moorings, Miami
*Hollywood Marina
*North Palm Beach Marina
4. Florida Keys
Florida Keys is one of the most popular tourist destinations. It's a beautiful place with a plethora of attractions.
Unfortunately, the number of marinas here is extremely low and navigating these shallow, coral reef-rich waters is pretty tricky.
As a result, the few marinas that are available are usually very costly.
*Key West City moorings
*Boot Key Harbor moorings, Marathon
*Mangrove Marina, Tavernier
5. Florida Gulf Coast
Florida's west coast is much more laid back and less busy than the east coast.
As such, there are relatively more marina options around the Gulf of Mexico with fairly affordable slips.
*Blind Pass Marina, St. Pete Beach
*St. Petersburg City Marina
*Western Bay/Ruskin
*Tampa Bay Area, multiple marinas
*Burnt Store Marina, Charlotte Harbor
*Legacy Harbor Marina, Fort Myers
*Fort Myers Beach City mooring Field
*Calusa Island Marina, Goodland
*Port of Islands Marina, Naples
6. Florida Panhandle
The Florida Panhandle accommodates a few major ports and small fishing/beach towns with a few marinas.
If you are looking for city amenities, go to Pensacola, which also has several marina options.
Many boaters tend to overlook the panhandle, so you are highly likely to find cheaper marinas here than in other regions.
*Pensacola
*Pirates Cove Marina, Panama City
*Carrabelle
*Steinhatchee
Closed loop cruise for non u.s. citizen
Factors To Consider When Looking For A Liveaboard Marina In Florida
1. Marinas versus Moorings
There is a growing trend of municipalities in Florida installing mooring fields in busy anchorages.
One of the reasons for this is the issue of derelict and abandoned boats at anchor, with vessels that have sunk or broken up after storms becoming increasingly difficult to clean up.
The state of Florida and its cities use mooring fields to legally impose restrictions on where you can anchor your boat.
They are a cheaper alternative to dock space, and some are quite liveaboard-friendly.
Many mooring fields prefer to reserve their space for traveling boaters passing by the area, but they often offer attractive month-to-month rates.
2. The Hurricane Season
You should always consider the location of the marina before making your final decision, as Florida has a certain proclivity for attracting intense hurricanes.
One of the biggest mistake you can make is assuming that your boat will be alright in its slip.
Like every Floridian, you need to have a storm contingency plan even if your insurance company does not necessarily require it.
There are some marinas nestled in highly secure "hurricane holes" where you can safely leave your boat,
but these should come with floating docks with stable pilings and be protected from seas and winds in all directions.
Even then, your boat can still be decimated if the storm is fierce enough.
If the marina does not have the ability to fully protect your boat against a storm, they will usually have an evacuation policy.
This simply means that they will alert you to move your vessel out of their marina in case of a hurricane.
In most cases, this will be about three days (or less) before the projected storm.
If you receive the notice on time, you need to move your boat several hundred miles away from the location or haul it out of the water.
Prepping beforehand will help you know what to do when that time comes.
3. Proximity to Town
How far is the marina to necessities such as the grocery store? Do you have to drive to get around and if so, is parking allowed at the marina?
If you are looking to stay long-term at the marina, the ability to get around is an important consideration especially if you don't have a car.
Before making a reservation, consider whether:
*There are boaters who can lend you their vehicle when you need to get somewhere or do a provisioning run
*You will have access to a bike (you may bring your own or enquire from your marina if they provide one)
*There are Lyft or Uber drivers in that area
4. Entrance and access to the marina from the sea
As a liveaboard boater, the ability to comfortably get in and out of your marina is crucial. Consider if:
*There are bridges nearby — If you are using a sailboat, you should be able to get under any fixed bridges without any trouble.
If there are draw or swing bridges, find out when they run and how closely they stick to the schedule.
This is not a big issue if you will not be moving your vessel often, but it still helps to know.
*The water level at the entrance is deep enough — If the water is not deep enough for your vessel's draft, you might need to time when you come and go depending on the tide.
FAQs on Liveaboard Marinas
1. Is it legal to live on a boat in Florida?
Yes, you are allowed to live on a boat in Florida as long as you abide by the rules and laws of that place. According to the law, liveabords are people who stay at least ten days a month aboard their vessels.
The days don't have to be continuous, but the operator of the marina must obtain a lease from the state of Florida as the bottom land is public.
2. Can you anchor your boat in the middle of the ocean?
It is not possible to anchor your boat in the middle of the ocean because of the depth.
To maintain a stable holding, you usually need at least seven times more line out than the water under the boat. If you are in the middle of the ocean, the line needed to anchor your vessel would fill a cargo ship.
The best and cheapest liveaboard marinas in Florida are a gem, but very tricky to find.
Generally, however, the longer you commit to stay, the cheaper your slip rate will be.
Many marinas have daily, weekly, and monthly deals but often offer discounts for longer stays.