Optimized by model tank tests and computer calculations, Celebrity Solstice can accommodate up to 2,850 passengers in 1,425 cabins.
About 90 percent of these cabins are outside cabins designed with balconies.
However, due to unavoidable noise from various venues and activities aboard the ship, you may want to be mindful when choosing your cabin.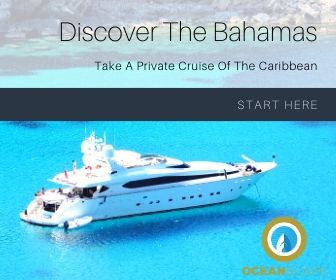 In this article, we are going to look at Celebrity Solstice cabins to avoid if you want some peace and quiet at night.
Generally, the Celebrity Solstice cabins you need to be wary of are on decks 3, 6, 11, and 12, while the best cabins are on decks 7, 8, 9, and 10.
Here is a full breakdown of the worst Celebrity Solstice cabins.
1. Plaza Deck (Deck 3)
Several cabins on this deck are located just under Deck 4,
which has such venues as a casino and night club that may be an issue if you are looking for a quiet accommodation for the night.
Guests on Ocean View Stateroom 3101 have also indicated noise issues, despite the room being larger than average with wheelchair access.
This room along with Ocean View Stateroom 3103 are situated beneath the port side and public bathrooms aft of the Theater, which can get noisy when these spaces are busy.
Port side, cabins 3105 to 3125 are inconveniently placed beneath Quasar — a night club that may present noise issues late at night.
The starboard side of cabins 3108 to 3128 is also not recommended for light sleepers as the Celebrity Central venue is just above offering late night entertainment.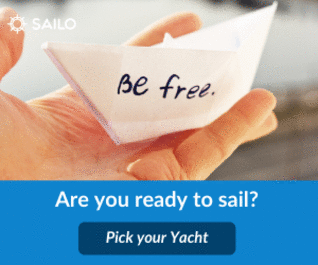 Starboard interior cabins 3144 to 3172 and exterior cabins 3130 to 3174 should also be avoided as they are mostly under the casino.
If you are staying on this deck, choose one of the starboard exterior staterooms from 3131 to 3159 to avoid noise problems.
Celebrity silhouette aqua class cabin reviews
2. Continental Deck (Deck 6)
Celebrity Solstice's Entertainment Deck is right under the cabins along this whole deck.
The good news is that most of the venues (e.g., the bistro, art gallery, boutiques, etc.) do not stay open late into night.
Watch out for:
Starboard cabins 6108 to 6140 and cabins 6107 to 6139 — noise during performances and rehearsals at the Theater below could be a problem
Cabins 6179 to 6209 — tend to get rather noisy late into the evening due to the Molecular Bar right beneath
Starboard, cabins 6248 to 6282 — located above the Ensemble Lounge, which can be noisy at night
Veranda Staterooms on 2C and 2D — they have partially obstructed views
3. Penthouse Deck (Deck 11)
There are luxurious accommodations in the Penthouse Suites on this deck, but many cabins are located beneath the pools and fitness center that can be rather noisy.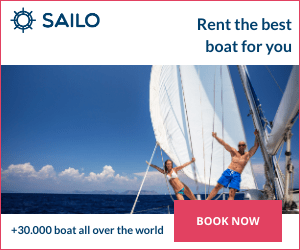 Generally, avoid these cabins for peace and quiet at night:
*Veranda Staterooms 1552 to 1610 and 1547 to 1605 — nestled under the pool area where noise could be an issue, especially when the staff are cleaning
*AquaClass Veranda Staterooms 1502 to 1520 and 1501 to 1511 — located below the fitness center
AquaClass Veranda Staterooms 1538, 1526, 1524, and 1522 are a better choice.
They are slightly more spacious than the other AquaClass staterooms, are wheelchair accessible, and come with larger verandas.
The Penthouse Suites 1616 and 1611 offer the most room with the largest verandas, but noise from public areas may buffer through some of the cabins above and below these suites.
Can you bring food on a cruise?
4. Resort Deck (Deck 12)
The suites and staterooms on this deck are also luxurious, but you may experience some noise issues from the bar and cafe directly above. Avoid these cabins on the Resort Deck:
Concierge Veranda Staterooms 2102 and 2101 — located near public bathrooms
Sky Suites and Concierge Veranda Staterooms (2114 to 2144 and 2115 to 2149) — located below the cafe where noise from the staff preparing breakfast could be disturbing if you like to sleep in. The cafe also serves snacks and meals throughout the day, so you may have to deal with noise from both the diners and the staff when cleaning up.
Aft on the Resort deck, Sky Suites 2147, 2148, 2150, 2155, 2153, and 2151 have gorgeous ocean views but they are also situated under the bar where noise can be heard late into the night.
Royal Caribbean family cruises
The highest rated Celebrity Solstice cabins are:
1. Sunrise Deck (Deck 7)
The Sunrise Deck is where the luxurious Family Ocean View Staterooms begin.
The suites and staterooms on this deck are insulated from the noise coming from public areas by the cabins above and below.
However, Family cabins are extremely limited and very popular due to their favorable sleeping arrangements, so you may want to book early to get a space.
2. Vista Deck (Deck 8)
The accommodations on Vista Deck are similar in quality and location to Deck 7.
It is relatively quiet on this deck because the cabins above and below create a buffer from noisy public areas.
Forward, Family Veranda Staterooms 8108 and 8107 may have a little issue of wind from the verandas,
but these rooms are quite spacious and very short in supply. They also sell out quickly so it is advisable to book early.
3. Panorama Deck (Deck 9)
Celebrity Solstice's Panorama Deck offers Concierge Class accommodations that include evening hors d'oeuvres every day,
an expanded room service menu, and priority check in, among other cool amenities.
Like with the other two decks, Panorama Deck has cabins above and below that buffer noise from public areas.
4. Sky Deck (Deck 10)
Sky Deck boasts Sky Suites, Celebrity Suites, Royal Suites, and Concierge Class accommodations.
The fact that it is protected by cabins above and below makes it perfect for those looking for some peace and quiet at night. The most recommended staterooms here are:
Port side: 1401, 1261- 1277, 1061, 1059, and 1019- 1027
Starboard: 1194, 1138- 1170, 1028, 1026, and 1006- 1022
Celebrity Solstice is one of the most popular cruise ships in the world, offering state-of-the-art onboard amenities and accommodations at sea.
With so many cabins to choose from, however, it can be frustrating to find yourself in an area with so much noise that it's literally impossible to get a good rest.
As long as you know which Celebrity Solstice cabins to avoid, you should be able to enjoy a peaceful cruise vacation all the way.