If you are trying to book a trip with Celebrity Cruises, you have probably noticed some discrepancies in the pricing depending on the suite you choose.
Indeed, Celebrity Cruises stands out from other cruise lines because of its emphasis on suite offerings – with almost all of its ships equipped with broad suite privileges.
The most popular suites include the Aqua Class, Concierge Class, and The Retreat.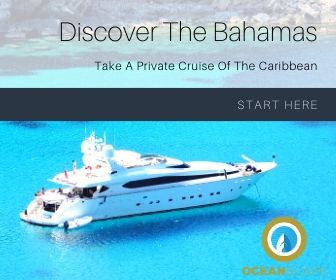 In this article, we are going to compare Celebrity Cruises Aqua Class vs Concierge Class, and whether the costs are really worth it.
Celebrity Cruises Aqua Class Vs Concierge Class
Celebrity Cruises has recently gained popularity after introducing the luxurious Aqua Class and Concierge Class suites on its ships, but how exactly do these suites compare?
Both Aqua Class and Concierge Class suites (or staterooms, as they are fondly referred to by the company) are balcony
cabins with extra benefits and a little more space than regular balcony rooms. They both offer:
a) Priority boarding and debarkation
Aqua Class and Concierge Class guests receive priority when boarding or debarking from the ship, from the beginning to the end of the cruise.
b) Complimentary food
You will also have a small plate of canapés/ hors d'oeuvres delivered to your Aqua Class or Concierge cabin every afternoon. You can also request for complimentary sparkling wine.
Do i have to tell the cruise line i am pregnant
c) Pillow selection
You can choose among five different types of pillows when staying in a Concierge Class or Aqua Class cabin:
Hypoallergenic pillows (non-down and non-feather)
Conformance pillow (offers greater support)
Isotonic pillow (synthetic down)
Body pillow (down and feather
Goose down pillow
d) Odds and ends
There are other minor benefits that come with choosing a Concierge Class or Aqua Class suite.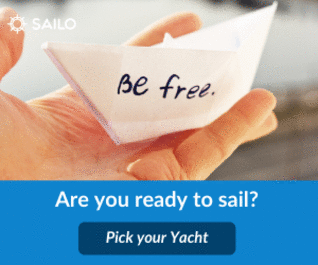 For instance, when other guests are only given a tote shopping bag, you will also receive a complimentary Celebrity-embossed key holder.
What's more, there is a pair of binoculars and in-cabin umbrella that you can use while cruising (but not keep).
Bathrooms are fitted with high quality Hansgrohe showerheads, which tend to simulate a rainfall-like experience when showering,
as well as an extra hairdryer so both you and your roommate can dry your hair at the same time.
A complimentary shoeshine service is also available if you need your shoes shining!
1. Celebrity Aqua Class Benefits
Generally, Aqua Class suites offer:
Daily Canapes
Two yoga mats on "revolutionized" ships and Edge-class ships
10% off spa treatments
VIP tour of SPA on departure day
Spa concierge
Unlimited access to SEA Thermal (Edge) and Persian Gardens (Solstice and Millennium class)
Location near the spa
Daily flavored ice tea in carafe
Welcome cans of water (2)
Blu Restaurant for breakfast and dinner
Pillow menu
24-hour room service
Binoculars included (for onboard use only)
Complimentary beach towel service
Shoeshine service
Priority boarding and early debarkation
Aqua Class cabins take the standard balcony cabin experience to a whole new level with spa-themed perks and amenities.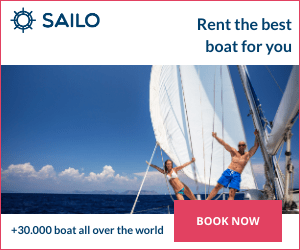 Best cruise travel insurance for over 70s
One of the major benefits of staying in an Aqua Class cabin is that you are given access to a spa concierge, who can reserve spa treatments for you,
as well as free dinner in the exclusive Blu restaurant. Blu is known for its calorie-conscious (or "clean cuisine") for dinner and breakfast.
2. Celebrity Concierge Class Benefits  
The specific benefits of a Concierge Class suite are slightly different from those of an Aqua Class suite, but they generally include:
Daily Canapes
Pillow menu
Exclusive embarkation day lunch
24-hour room service
Binoculars included
Complimentary beach towel service
Shoeshine service
Priority boarding and early debarkation
Personalized Concierge services
Concierge class cabins are usually located in more desirable places on the ship (specifically on the upper decks) than standard cabins,
but they are generally considered to be lower quality when compared to Aqua Class suites.
What Is The Difference Between Aqua Class And Concierge Class Suites?
Aqua Class staterooms are the highest level of accommodation you can get on Celebrity Cruises.
One notable difference between Concierge Class and Aqua Class cabins is that Aqua Class cabins come with a personal concierge while the former do not (despite the name).
Best cruise in halong bay vietnam
Concierge Class guests can use the general concierge, who is available to all passengers.
Other differences include access to the Blu restaurant and certain complimentary spa services.
1. Blu Restaurant
Aqua Class guests normally have exclusive access to the Blu restaurant that serves free breakfast and dinner (no lunch).
The meals are considered to be "clean" – that is light and healthy – for example pan-seared red snapper and grilled lamb chop salad.
Blu can accommodate anywhere between 120 and 160 passengers only, depending on the ship,
which creates a much more intimate dining experience than the Main Dining Room that can sit up to 1,500 guests.
On some ships, you can even order directly from the Main Dining Room menu.
2. Spa access
If you book an Aqua Class cabin, you can benefit from certain complimentary spa services that are not available to Concierge Class passengers.
These include unlimited access to the Relaxation Room (on Celebrity Solstice ships), unlimited access to the Persian Garden (on Solstice and Millennium ships),
and unlimited access to the SEA Thermal Suite (on Celebrity Edge ships). You can also arrange for spa bookings through your personal spa concierge.
FAQs
Is celebrity aqua class worth it?
Whether a Celebrity Aqua class cabin is worth the price ultimately depends on what you are going to do on the cruise, which perks interest you the most, and where you like to spend most of your time on a cruise ship.
One of the main perks of Aqua Class suites is exclusive access to Blu Restaurant and a personal concierge, which may be worth it if you need an intimate onboard experience with enhanced service, great food, and familiar faces.
Is celebrity concierge class worth it?
Celebrity Concierge Class is worth it if you are looking to upgrade from a standard cabin but don't want to pay for the costlier Aqua Class suites.
Each Concierge Class stateroom features special world-class amenities for a more luxurious cruising experience, from personalized service to in-room additions.
The Concierge suites are also more conveniently located than the standard veranda cabins.
What is the difference between Veranda and Concierge Class cabins?
Celebrity Cruises Concierge Class cabins offer slightly better services than the regular veranda staterooms.
Alongside Aqua Class passengers, Concierge Class guests take precedence when boarding and debarking from the ship.
They are also prioritized when choosing dining times in both the specialty restaurants and Main Dining Room.
What is the Celebrity Cruises Elevate package?
A typical Celebrity cruise package covers your drinks, tips and Wifi. You can enhance your cruising experience by upgrading to the Elevate package,
which has enticing offers like premium drinks and up to $200 worth of shore excursion credit so that you can make the most of your cruise.
When comparing Celebrity Cruises Aqua Class vs Concierge Class, a few differences come to light especially in the quality of service.
With Aqua Class cabins, for starters, a personal concierge is available at your disposal but you have to make do with the ship's public concierge when using Concierge Class cabins.
Generally, however, both of these classes of cabins are great options for anyone looking for a balcony room with extra amenities like free shoeshine service, faster luggage delivery, and priority check-in and check-out.