One of the many perks of going on a cruise is that it gives you the chance to disconnect from the outside world and enjoy breathtaking views as you sail to your destination.
However, it may be a little difficult to enjoy the experience as a smoker if there are no smoking opportunities onboard and the next port of call is several miles away.
But can you smoke on a cruise ship really?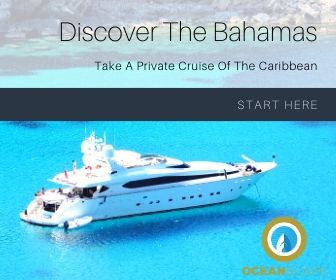 Can You Smoke On A Cruise Ship?
In a word, yes. All cruises have designated smoking areas or smoking zones, which are typically located outdoors and sometimes in cabin balconies, cigar lounges,
nightclubs, and casinos (depending on your cruise line). However, the rest of the ship is usually nonsmoking.
For health and safety reasons, most cruise lines like Windstar, Viking Ocean, SeaDream, Ponant, P&O, Disney, Celebrity,
and Azamara are very strict when it comes to their smoking policies. Each of these brands only allows smoking in limited spaces on deck.
If you are found smoking in prohibited areas, you may be fined or even disembarked from the ship.
However, there are a few cruise lines with pretty lax smoking policies like Fred Olsen Cruise Lines and Costa Cruises.
Read: What is a drop towel on a yacht?
Smoking Policies on Different Cruise Lines
Here is a brief break down of smoking policies on various cruise lines:
1. Carnival Cruise Line
To smoke cigarette in public venues on a Carnival ship, you have to go to a designated smoking area within one of the onboard casinos and night clubs (and casino bars in some ships).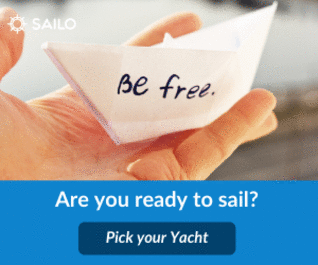 Smoking in clubs is not allowed on Carnival Vista, Carnival Victory, Carnival Sunshine, Carnival Sunrise, Carnival Panorama, Carnival Horizon, Carnival Freedom, and Carnival Elation.
2. Azamara
You can smoke on the portside forward area of the pool deck, where there is a clearly marked smoking zone.
3. Costa Cruises
The ships have designated smoking spaces in the Cigar Lounge, on private balconies, and on the open decks.
4. Celebrity Cruises
There are designated outdoor smoking areas on Celebrity cruise ships, but they vary by ship.
Read: Types of pontoon boat lifts
5. Cunard Line
Smoking cigarettes and e-cigarettes on Cunard Line ships is only allowed in designated smoking areas on the open decks as well as in Churchill's Cigar Lounge (for pipes and cigars only).
6. Crystal Cruises
Indoor smoking on Crystal Cruises is only permitted in the Connoisseur Club smoking lounge (aboard Crystal Symphony, Crystal Serenity, and Crystal Mozart)
and at the casino's VIP area during play (although the casino generally excludes pipe and cigar smoking). The ships also have numerous outdoor areas designated for smoking, including near the pool area.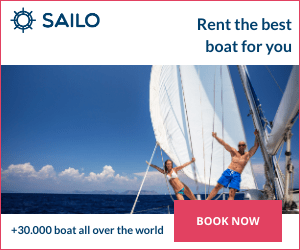 The smaller Crystal Esprit yacht has one outdoor smoking section on the portside aft of Deck 5.
7. Fred Olsen Cruise Lines
If you are sailing with Fred Olsen Cruise Lines, you can be able to smoke on cabin balconies (with the exception of Deck 7 terrace balconies on Boudicca and Black Watch)
and in designated smoking zones on open air decks. Vapor-less e-cigarettes are also allowed in staterooms.
Read: How to winterize a 2-stroke outboard motor
8. Disney Cruise Line
Disney Wonder and Disney Magic permit smoking outdoors on the starboard section of Deck 4 (between 6pm and 6am) as well as the forward portside of Deck 9.
While on Disney Fantasy and Disney Dream cruise ships, you can take a smoke break at the portside aft of Deck 4 (from 6pm to 6am);
on the forward portside of Deck 13 (by the Currents Bar); and on the aft, port side of Deck 12 (by the Meridian Lounge).
9. Holland America Line
Smoking policies on Holland America Line vessels vary by ship. Nieuw Statendam, Prinsendam and Koningsdam permit smoking at the port side on the starboard section of the Sea View Bar/Pool.
Amsterdam, Rotterdam, Zaandam, Volendam, Veendam, and Maasdam allow smoking on the starboard part of the Crow's Nest aft and the Sports Deck forward.
All casinos are smoking friendly (except on special nonsmoking days), apart from those on Eurodam, Westerdam, Oosterdam, Zuiderdam, which are completely smoke-free.
E-cigarettes are generally permitted in the smoking areas and inside the passenger staterooms (not on balconies). If you are looking to smoke a pipe or cigar, you will have to find one of the specially designated deck areas outside.
10. Norwegian Cruise Line
Norwegian Cruise Line smoking policy states that there are designated smoking areas in cigar bars, in casinos (but only for players), and on open decks.
On The Waterfront of Norwegian Breakaway and Norwegian Getaway, you may smoke on the starboard area excluding food service spots.
Passengers traveling with Garden Villa can also smoke in the sun decks or in their private gardens. There are also designated smoking lounges and cigar bars that allow cigar and pipe smoking. 
11. MSC Cruises
Smoking policies depend on the specific ship when it comes to MSC Cruises, but it is generally allowed on designated areas of the outside decks and in certain indoor areas (such as the casinos) on some ships. You can also smoke in the cigar lounge if your ship is cool with it (like MSC Divina).
12. P&O Cruises
If you want to smoke on a P&O ship, there are designated smoking areas on the open deck that also accept electronic cigarettes.
13. Oceania Cruises
When traveling with Oceania Cruises, you can only smoke on the starboard forward area of the outside Pool Deck (which is also the only designated spot for pipe and cigar smoking) and in the aft port section of Horizons. Smoking e-cigarettes is allowed anywhere apart from eating venues.
14. Princess Cruises
For Princess Cruises, smoking is usually allowed on certain areas on the open decks (which are clearly indicated "Designated Smoking Areas"), in sections of casinos and nightclubs, and in cigar lounges.
Within the casinos, however, you can only smoke when using certain designated slot machines. Smoking electronic cigarettes is permitted in Princess Cruises staterooms
(although not on the balconies) and in other designated areas, while pipe and cigar smoking is limited to the cigar lounges.
15. Ponant
Smoking is generally prohibited on Ponant ships except on specially designated spots on the outside decks.
16. Regent Seven Seas Cruises
Cigar and cigarette smoking is ideally limited to within the Connoisseur Club and in designated smoking areas on the outdoor pool area. Pipe smoking is also allowed in the Connoisseur Club but not on the designated smoking areas. 
You may also smoke in these public areas: Galileo's on Seven Seas Navigator and Horizon Lounge on Seven Seas Mariner and Seven Seas Voyager.
17. Royal Caribbean International
According to Royal Caribbean smoking policy, smoking is allowed on all Royal Caribbean cruise ships, including pipe and cigar smoking.
The ships are typically designed with smoking areas on the open decks (usually on the starboard area except for Oasis-class vessels, whose smoking zones are on the port side).
Casino Royale also comes with designated nonsmoking areas for those who don't smoke, while ships embarking from Chinese homeports are each equipped with one indoor smoking venue.
For pipe and cigar smoking enthusiasts, you will feel right at home in the cigar bars on Voyager-class and Freedom-class ships.
18. Seabourn Cruise Line
Smoking on Seabourn ships is allowed on one part of the open terrace aft on deck 5's The Club as well as on one section of the Sky Bar.
The starboard area of the open terrace aft on Deck 7 aboard Seabourn Square is also great for smoking. This is also the only spot where smoking a pipe or cigar is allowed. Electronic cigarettes are permitted in all suites.
19. Viking Ocean Cruises
There is only one outdoor area for smoking on Viking ships, which is located on Deck 8 at the starboard area.
20. Silversea Cruises
Smoking cigarettes, pipes, cigars, and e-cigarettes is generally allowed in the Connoisseur's Corner, at designated outdoor areas on the open deck, and at certain tables outside the Pool Bar and the Panorama Lounge.
21. SeaDream Yacht Club
There are designated outdoor smoking areas on deck.
22. Windstar Cruises
Smoking on Windstar ships is only permitted in designated areas on the open decks.
FAQs on Smoking aboard Cruise Ships
Can you smoke on the balcony of a cruise ship?
The only cruise lines that allow smoking on balconies are Costa Cruises and Fred Olsen Cruise Line.
What happens if I am caught smoking in a restricted area?
If you're found smoking in a nonsmoking area outdoors, you will be redirected to a smoking area. Smoking indoors or on your cabin balcony may result in a fee referred to as a "cleaning fee" (usually $200-$250). You risk being forcibly disembarked if you continue breaking the smoking rules.
Are e-cigarettes allowed on a cruise ship?
Many cruise lines have the same smoking policy for e-cigarettes as regular cigarettes and often prohibit vaping on balconies, in private cabins, and in virtually all public areas with a few exceptions. In some cases such as on Seabourn and Holland America Line cruises, you can smoke an e-cigarette in your cabin but not on the balcony.
Can you smoke on a cruise ship? Generally speaking, most cruise ships come with designated smoking areas where you can have a drag when the need arises.
However, smoking indoors is typically restricted due to health concerns, including on elevators, corridors, theaters, and restaurants.