Every country's government issues passports to its citizens for verifying their nationality and identity during international travel.
So you need a passport when traveling abroad for safe passage and protection in the foreign land.
You typically present the passport at the airport if flying, or at the border if traveling by car.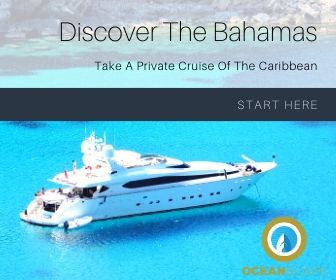 But what about cruising? Can you go on a cruise without a passport?
Traveling Without A Passport: Can You Go On A Cruise Without A Passport?
If you are wondering whether you need a passport when going on a cruise, the answer is generally yes. You need a passport for:
Cruises going to and from foreign ports. U.S. citizens need to present their passports for cruises embarking or disembarking in a foreign country, even Canada.
Sailings that start and end in different ports in the U.S.
Certain shore excursions like Yukon Railway train ride and Alaska's White Pass
You may also want to check entry requirements for individual ports, as some of them require a visa as well for entry.
Generally, it all depends mostly on where you are going.
With that said, as a U.S citizen, the rules regarding whether you need a passport for your cruises can be a bit confusing.
In fact, some U.S.-based sailings do not actually require a passport.
Cruises That You Don't Need A Passport
You don't need a passport in most cases where your cruise starts and ends in the same U.S. port.
These cruises are referred to as "closed loop" sailings.
However, every cruise on a ship that is not U.S. flagged, embarking and disembarking on a U.S. port, must visit one foreign port of call according to maritime law.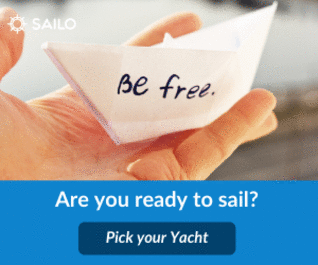 That's why you will sometimes find Western Caribbean cruises stopping at Cancun, or Alaska cruises calling in at Vancouver.
To qualify, the places these closed loop cruises tour outside of the country must be adjacent territories of the United States,
which includes Canada, Mexico, and several islands on the Caribbean. Some destinations for closed-loop cruises where you don't need a passport include:
1. The Caribbean
The Caribbean comprises of 35 countries and territories that are in or around the Caribbean Sea, including islands in the Lesser Antilles and the Greater Antilles.
This region has often been described as paradise, and for a good reason.
Here, you will find some of the world's most gorgeous palm-fringed beaches, where travelers flock to soak up the sun, get a feel of the laid-back culture, and snorkel among vibrant tropical fish.
Every island on the Caribbean is unique with a ton of things to do.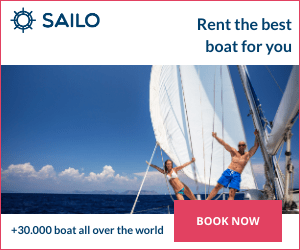 You could, for instance, visit Stingray City in Grand Cayman and play with stingrays, or swim with pigs at the Bahamas' Big Major Cay.
You can enter the Caribbean without a passport as long as you are on a closed loop cruise that returns to the same U.S. port.
However, it is important to note that some countries on the Caribbean do require you to present your passport before entry even if you are on a closed-loop cruise, e.g. the French island of Martinique.
Just be sure to research the rules of all your particular destinations before embarking on the cruise so you don't miss the opportunity to explore a port of call.
Liveaboard marinas Florida keys
2. Bermuda
Located in the Atlantic Ocean, Bermuda is a British overseas territory and archipelago made up of 7 main islands and over 100 smaller islands and rocks.
Bermuda is a great destination if you are looking for a simple getaway with suitable weather all-year round.
This territory is known for its delicious seafood, unique blend of Caribbean and British culture, opulent resorts, and pink-sand beaches.
While here, you can spend your time sunbathing or snorkeling at the famous Horseshoe Bay Beach, which is characterized by stunning rock formations, crystal-clear water, and soft, rosy hued sand.
Depending on the cruise line you are using, you can enter Bermuda without a passport as part of a closed loop cruise if you have any other proof of citizenship like a government-issued ID or birth certificate. 
3. Alaska
Outdoor adventurers are drawn to Alaska because of the plethora of rivers, lakes, and beaches in this captivating destination.
The largest state in America, Alaska is home to more than 3 million lakes, over 3,000 rivers, close to 34,000 miles of shoreline, and about 100,000 glaciers.
Plenty of wildlife inhabit the vast waterways and terrain in this territory, including wolves, mountain goats, caribou, bears,
and various marine mammals, drawing animal lovers and wildlife photographers to its coastal cities and towns.
Basically if you love nature and wildlife, there is always something for you to do in Alaska.
While you don't need a passport while flying to Alaska from another state, the situation is slightly different when going there by a cruise ship.
What cruise lines does carnival not own
If your itinerary includes stops in Canada, for instance, you will need a Driver's License, passport card, or passport to reenter the U.S. by sea.
You also need a photo ID and some proof of citizenship to enter Canada by boat or land.
Generally, you don't need a passport when traveling on a closed-loop cruise to Alaska if you have a photo ID and proof of citizenship. 
4. Mexican Riviera
The Mexican Riviera is a series of port cities along the scenic Pacific coast of Mexico.
You may pass through ports such as Puerto Vallarta, Mazatlan, and Cabo San Lucas when going on a cruise to the Mexican Riviera.
This area is known for its rugged coastal landscapes, endless water sport options, and rich cultural experiences.
Must do things include swimming with whale sharks and sea lions in the Sea of Cortez and shopping at the open air markets in Puerto Vallarta.
You typically don't need a passport to travel to the Mexican Riviera when on a closed loop cruise.
Largest passenger port in the world
Cruise visitors are generally allowed to explore Mexican coastal towns during short visits without a passport.
However, it is still advisable to carry a passport anyway as some Mexican officials may ask for it depending on where your ship docks.
5. New England and Canada
A cruise through southeast Canada and New England might include stops at Charlottetown, Halifax, and Bar Harbor among other charming ports.
You will have plenty of opportunities to feast on locally-caught lobsters, enjoy breathtaking views from craggy cliffs, and explore quaint coastal towns.
New England and Canada cruises are especially popular in autumn when you can soak in the amazing fall colors.
FAQs on Travelling without a Passport
1. Can you go on a cruise to the Caribbean without a passport?
Yes, U.S. citizens can cruise to the Caribbean without a passport as long as you are on a "closed loop" cruise, meaning that your cruise ship has to depart and return to the same U.S. port.
2. Can you reenter the U.S. without a passport?
If you choose to go on a cruise without a passport, you will still have to show proof of citizenship (e.g. birth certificate) and a government-issued photo ID to reenter the United States after your voyage.
3. Can you cruise with a birth certificate if you don't have a passport?
You can use your official Birth certificate and a supporting government issued photo ID instead of a passport when going on a closed loop cruise.
However, it is still advisable to travel with your U.S. Passport book with a validity of at least six months after your cruise.
Can you go on a cruise without a passport? The answer is yes, but only for closed loop cruises departing and returning to the same U.S. port.
However, even in the case of closed loop cruises, the voyages tour a wide range of destinations that you may have to skip if you don't have a passport.
As a result, it is a good idea to bring your passport with you when going on a cruise, unless it is a spur of the moment decision or your passport is not available.