So you have a special delivery coming up but just the thought of spending the entirety of your pregnancy holed up in your room makes you feel like you are losing your mind?
We get it. Being expectant is a blessing, but sometimes it is necessary to get away from the stresses of your everyday life for a while to rejuvenate.
One great way you can do this is by going on a cruise. The question is: can you go on a cruise when pregnant?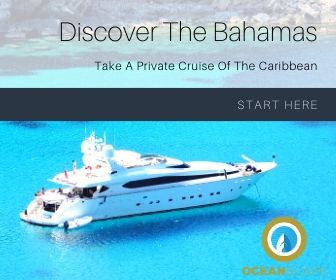 Can You Go On A Cruise When Pregnant?
Yes! If your pregnancy is healthy and your doctor has given you the okay, you can go on a cruise when pregnant during your first and second trimesters.
However, because of the possibility of preterm birth and potential pregnancy complications, cruise lines have strict pregnancy policies that may restrict your travel if you are on your third trimester.
In fact, most cruise lines will not allow you onboard if you have entered your 24th week of pregnancy.
They do this largely because of your safety and that of your baby, as the crew are usually not adequately equipped to care for a newborn.
Some cruise lines will require you to get a letter from your doctor stating the expected due date and affirming that you are not at high risk when traveling when pregnant.
In other cases, you have to sign a health questionnaire before boarding or checking in to make sure you are aware of the company's pregnancy policy.
It is important to read these documents carefully to avoid any issues during the cruise.
The situation is slightly different with many river cruise lines such as AmaWaterways, Viking, and Avalon, as riverboats tend to sail close to land where there are medical facilities.
In this case, you have to make the decision for yourself based on your doctor's advice.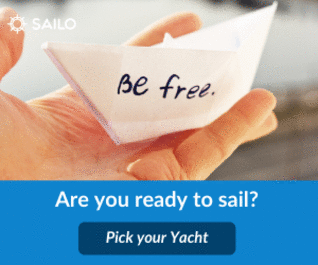 You also have to consider whether you will be flying to or from your take-off port, as airlines have their own policies when it comes to pregnant passengers.
Either way, it is always advisable to carry a doctor's note with you if your pregnancy has started showing.
Do mobile phones work on cruise ships
1. What Happens If You Have Pregnancy Complications On A Cruise?
If you are pregnant when booking a cruise, you need to consult with your doctor first to ascertain that cruising (and the target destination) is safe under your current condition.
It would be in your best interest to avoid taking a long cruise if:
You are expecting twins (or more)
You have experienced pregnancy complications before or recently
You have previously delivered pre-term
Large cruise ships usually have limited medical facilities for minor emergencies and routine medical procedures,
but these centers are neither technologically nor professionally equipped to offer specialized care such as gynecology or obstetrics should early infant care or critical childbirth be needed.
In the event of an emergency, cruise lines will usually arrange for immediate disembarkation transfers to local hospitals where you can receive the specialized care you need.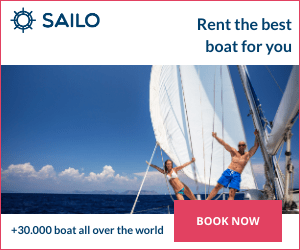 Of course, there are a few quandaries that come to light even then.
For starters, the nearest port of call may not have the facilities you need for your particular emergency either, which might leave you in quite a pickle.
On the other hand, your ship might be too far offshore when the emergency happens, making it nearly impossible (and extremely expensive) to conduct an emergency medical evacuation.
Another issue you need to keep in mind is that the ship's pharmacy may not necessarily have the medications you require, so be sure to carry a sufficient supply of all your medications.
It is also advisable to pack copies of your prescriptions as well as your doctor's emergency contact number if you do decide to go on a cruise when pregnant.
Best cruise insurance with covid cover
2. Why Is Travel Insurance Important For Pregnant Women Going On A Cruise?
It is generally a good idea to get travel insurance with medical coverage when going on a cruise, but it is even more important to do so if you are pregnant.
This is because receiving the right medical attention on a cruise can be pretty hard and costly (especially if you experience an emergency that requires immediate evacuation to an on-land medical facility),
and many standard health insurance policies will not cover you while traveling out of the U.S. travel insurance helps give
you some peace of mind by ensuring you and your unborn baby get medical coverage in case you need it during your cruise vacation.
Just make sure that the coverage extends to both you and your infant in the event of a complication (such as premature delivery) during the cruise.
Best halong bay cruise for backpackers
Also remember to inquire if the travel insurance company considers pregnancy a preexisting condition,
which could nullify the policy if you purchase it after you know you have conceived.
How many cruise ships have sunk in 2021
The good news is that you are eligible for a refund if you are forced to cancel or abandon your trip due to any other
nonmedical reason that is covered in the policy (e.g. extreme weather, being summoned to jury duty, or a death in the family).
3. What Special Health Concerns Should You Consider While Cruising Pregnant?
Communicable diseases like the notorious COVID-19 have a tendency to spread quickly in crowded and enclosed spaces.
Such illnesses can be significantly magnified when you are pregnant. Stomach viruses, for instance, which usually cause diarrhea and vomiting,
can lead to dehydration and loss of electrolytes when pregnant and subsequently put a lot of strain on your body.
A general rule of thumb is to practice preventative measures like applying hand sanitizer habitually and using antibacterial wipes.
You should also note that your pregnancy may increase your sensitivity to sun and heat,
so be sure to drink lots of water to avoid dehydration and consider wearing wide-brimmed hats to limit your exposure to sunlight.
FAQs on Cruising While Pregnant
1. What is Royal Caribbean pregnancy policy?
Royal Caribbean's pregnancy policy states that you should not sail if you have entered your 24th week of pregnancy,
especially because cruise ships do not usually have specialized caregivers such as gynecologists and
obstetricians onboard to deal with unique medical emergencies should they arise.
Before you check in, you have to sign a health questionnaire to ensure you are aware of this policy.
What is Carnival pregnancy policy?
According to Carnival Cruise Line, you are not allowed to sail with the company if you are on your 24th week of pregnancy or more.
If you ignore this policy and book a Carnival cruise anyways, you risk being denied boarding and/or disembarkation without refund or compensation.
What is Norwegian cruise pregnancy policy?
Pregnant guests cannot board Norwegian Cruise Line after the 23th week of pregnancy, whether it's at the beginning or in the middle of the cruise.
If you are an expectant mother, you need to apply for passage with a medical certificate establishing your fitness to travel and due date.
What should I pack when cruising pregnant?
You need to pack carefully if you decide to go on a cruise when pregnant, being sure to include some stretchy maternity wear and floaty clothes.
Your normal clothes might still fit you during the first semester, but this can quickly change after a week of indulging in the buffet!
Can you go on a cruise when pregnant? The short answer is generally yes, as long as you are not on the last stages of your pregnancy and your doctor has given you the green light.
However, there are certain destinations you should strictly avoid when expecting, especially regions with a high risk of malaria like South and Central America, Asia, and Africa.
If you absolutely have to travel to one of these areas, be sure to inquire from your health care professional about a good pregnancy-friendly antimalarial drug prescription.