A contemporary home is a safe haven to live, but that's just a tradition that has been susceptible to incredible change.
These days, living on a boat and enjoying the zephyr from the sea from dusk to dawn has become a norm for some of us thanks to the best trawlers to live on.
Trawlers are spacious enough to accommodate a bigger family.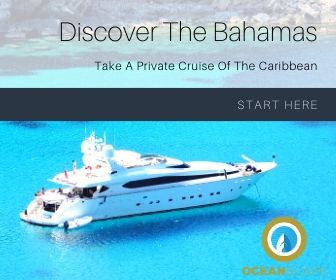 So if you want to have an extended at sea vacation for a period of time, with great external shapes and cozy interior design,
the best trawlers to live can also make a great home for families that want to live on water indefinitely.
In this guide, we'll look at some of the best trawlers that are practically and likeably spacious enough to accommodate small to large families for extended vacations or indefinite living at sea.
Whether you need to pack light when planning a sea expedition or you want to bring everything you can with you on the journey, here are suggestions of what you should consider:
Kadey Krogen  50 Open
Beneteau Swift Trawler 44
Grand Banks 43 Heritage EU
Great Harbour N47
Obviously each of these trawlers has unique features that set it apart, but the one thing they share in common is that they can make your stay on sea and ocean comfortable.
Keep reading to learn about each of these trawlers and then finally decide what's best to choose of you and your family to live on.
Best Trawlers to Live On Reviews
1. Kadey Krogen 50 Open
Kadey Krogen 50 Open has been many people's choice because of its manageable size and stress-free get around. It isn't the longest ship out there.
And while it may not appeal to a family inclined towards a more aesthetic line of low-sweeping freeboard, the Kadey Krogen 50 Open is a flagship that makes sea and ocean living just as fun.
To begin with, Kadey Krogen 50 Open is a perfect option for families that want to spend an extended vacation on see without worrying about running out of pleasurable moments.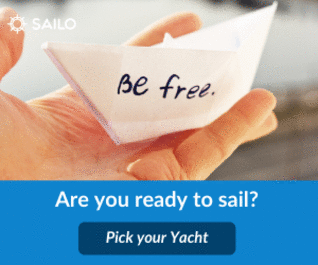 About 7 feet towards the bulkhead and 6 to the rear engine, this pick is good enough for the extended journeys that sailing dinghies can't go.
It features an open layout uncommon in the trawler space.
Of course, the open interior plan, from the pilothouse all the way to the saloon, may not appeal to everyone, in which case you can have a bulkhead panel installed.
Kadey Krogen 50 Open is the real deal for those who need a trawler with variable speeds.
Sailing at 6, 7, 8, and 9 nautical miles an hours at varying distances, there can't be a better option to consider when you need to cruise at a personalized pace.
With its state of the art master stateroom with 12 cabinets and two lockers for keeping your essentials, the Kadey Krogen 50 Open trawler gives you a welcoming home feel.
Right in front of the gallery is a sub-zero fridge you can use to keep enough food if you intend to live on the trawler for an extended period. 
And if you're the type of person in the work-from-home space, the additional office is a great space to spend your time.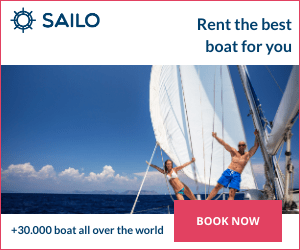 What's more? With the engine room just close to the master stateroom, doing your regular maintenance shouldn't be difficult at all. 
Related Read: Blind pass marina liveaboard rates
2. Beneteau Swift Trawler 44
There are two things that stand out about Beneteau Swift Trawler 44 that make it worth the consideration if you're looking for an option to live on either for a short time or for an extended period.
First, this trawler is an elegant built designed for classic cruise at modern speed. And second, it's a stable option, one that stands up quite well to strong waves.
Beneteau Swift 44 is 13.87 meters in length, making it one of the largest trawlers to live on.
Powered by a twin Volvo Penta D4 300 HP diesel engine, and featuring a semi-displacement hull, the Beneteau can cruise at a speed as high as 21 MPH.
On the build is a beautiful mahogany woodwork that adds an aesthetic that naturally stands out.
In addition to a master stateroom at the front, there's also a guest room and two separate and spacious shower space for you and the visitors that would like to come around.
The interior is so cozy that it feels like a real modern home. In the saloon is a sofa for relaxation with a good level of cushioning that is up to the standard,
so you can expect the sofa to last long. Even better is the convertible design, which turns the sofa into a double bed for a good night sleep.
Beneteau Swift Trawler 44 also includes three gas cookers, enough to get your meals ready faster than you normally set the table at home.
There's a fly bridge section where you can set a small barbecue and just have a good time with family members.
Even your safety is something that Beneteau puts into consideration.
For what it's worth at least, they've included a canvas cover to protect you and your family from the sun, so you can enjoy cruising to different destinations at fast or slow speeds without worrying about sunrays.
Read: Disney cruise packages
3. Grand Banks 43 Heritage EU
Budding cruisers who are into aesthetics, comfort, and speed can't go wrong with the Grand Banks 43 Heritage EU.
Featuring a semi-displacement hull, much like what you'll find on the Fleming 55 trawler, and a pair of Cummins QSB6 diesel engines with up to 480 HP,
you can expect the Heritage EU to cruise faster than the brand's old models in the same trawler series.
The Grand Banks 43 features a spacious interior with two shower compartments, a master stateroom, a cockpit section, a bigger saloon, and a guest room for visitors.
Thanks to the Tropics Air Conditioner installed in the cabin and in the saloon, you can cruise in this ship to different destinations even in the summer season.
One of the best things about the Grand Banks 43 Heritage EU is the inclusion of a large storage area.
Located just beneath the deck's utility room close to where the fridge and freezer is,
the storage area can hold a larger amount of foodstuff, so you never have to worry about running out of supply.
There's a stairway that leads to the fly bridge area, which happens to be one of the most comfortable areas in the trawler.
Talking of speed, Grand Banks 43 Heritage EU can cruise at up to 20 nautical miles, making it about 12 knots faster than the Great Harbour N47 trawler.
It's not as fast as the Kadey Krogen 50 Open, but it's quite stable and its speed is definitely not a disappointment.
Read: Largest passenger port in the world
4. Great Harbour N47
Living at sea for longer needs a trawler that gives you the vibe and livability to keep staying far away from home.
And the Great Harbour N47 makes for quite a great option to consider. You have three choices if you wish to buy this one.
You can get a three-stateroom with rooms, a two-stateroom with a dinette on the lower level, or a three-stateroom.
Featuring a modern build with an aesthetic touch to the interior, the N47 feels like home on long-distance journeys.
Built to sail at 8 nautical miles, the Great Harbour N47 isn't the fastest trawler to live on.
Even with a speed limit that's lower unlike for competing trawlers, the N47 is a stable and steady model thanks to its powerful twin 75 HP Yanmar diesel engine.
Great Harbour N47's three feet draft allows the trawler to easily slide over shallow water, which means it makes it easily for one to explore the inner waters with ease.
The coziness of the interior is no doubt beautiful and welcoming. Take the pilothouse, for example.
It features an L-shaped, convertible sofa with a dining table right at the center.
There are three seats in the dinette area. And the saloon is spacious enough to accommodate at most four people.
Great Harbour N47 even has a bigger engine room, which is a good deal because it makes the maintenance of the trawler easier.
The best trawlers to live on may be pricier to buy than to rent, but they can be the most adventurous boats if you want to cruise farther to the unseen end of the seashore.
With a larger fuel capacity that lasts long on a single refill, these trawlers are some of the best for long-distance vacation and extended stay at sea. 
When it comes to investing in a trawler to live on, it's best to take your time and find something that you will love. If the dealer allows you to try a trawler before hiring or buying, that would be great.
And don't hesitate to ask around from people who already own these already. The information can be just as useful in helping you make the right decision.