The days when single-handed sailing was just another pipedream are dead and long gone.
Because with the best solo cruising boats now available, you can even cruise the Atlantic to demonstrate your experience, strength, and advanced skills.
To be clear, solo cruising isn't a beginner-friendly kind of adventure.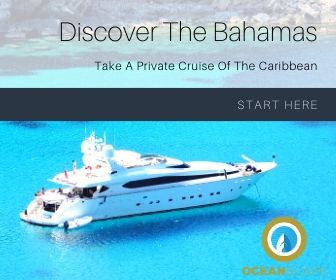 So if you are completely new to this kind of an experience,
you are much safer if you go boating with someone who has their head fully in the game first, and then you can try out racing and cruising alone later.
Interestingly, the best single handed cruising sailboats has more to do with the structure of the build than the construction itself.
While sturdiness and stability is a thing to consider, especially since it's important to get a boat that can hold up on calm waters and rough seas,
the boat you choose for single-handed cruising should feature easy-to-operate sail controls, which enable an operator to tuck a reef fast and easily adjust the sheets.
In this guide, we look at some of the best boats that you can use for solo adventure.
Whether you are confident that you can go for a half or full day sail without assistance or you are ready to take your boating skills to the next level,
one of the following boats just might be what you are looking for.
Best Single Handed Cruising Sailboats Review
1. Hanse 371
In a market where boat prices range between $40,000 and $200,000,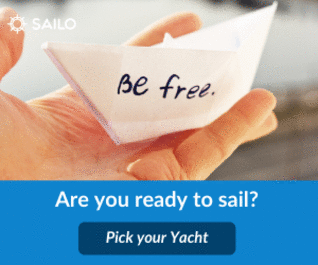 you might want to consider the Hanse 371 if you need an affordable sailboat with a host of bells and whistles.
It's a 37 feet sailboat that features a true blend of ancient and modern technologies and a self-tacking and furling jib that makes it a great deal for solo cruising.
From an overall design standpoint, Hanse 371 has a lower center of gravity, which makes it more balanced and stable on both calm blue waters and the rough seas.
Add to this the spacious cabin layout and an exquisite galley and you get yourself a boat for exploring the oceans and more comfortable for relaxation.
Hanse 371's autopilot system is a truly outstanding integration that makes it a perfect deal for its price point.
In fact for what it's worth, this automation system makes the boat easily to sail single handedly in areas with strong winds and tides.
You only have to press a few buttons and you're set.
The model may not be ideal for cruisers and racers who prefer compact sailboats.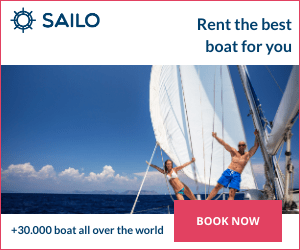 But if you need a sturdy, flexible, and stable vessel that also offers a decent amount of space aboard, you just might find it worth paying for.
Hanse 371 isn't such an expensive sailboat.
Put it on the same table with the boats built by Jeanneau and you realize that it's about 3 times less the cost of Sunfast 3200. As of this writing, the Hanse 371 goes for $60,000.
Read: Best bluewater sailboats under 50 feet
2. Jeanneau Sunfast 3200
Designed for the cruisers and racers who want to go out for offshore sailing, the Jeanneau Sunfast 3200 is hands down compact, light,
and therefore easy to handle. Thanks to its higher level of stability and sturdy build, the Sunfast 3200 can handle long distant passages in calm blue water and rough seas.
Speaking of the rig, Jeanneau uses the Marconi sloop to give the Sunfast 3200 a performance optimized mast.
With the maximum beam starting at about 60% aft stem, and then extending to the transom from that point, the mainsail rig can easily drive the sled hull and fly off a short sprit.
Jeanneau uses the latest technology to give the boat an appropriate strength to weight ratio.
And while it isn't a fast boat (single-handed sailboats aren't anyway), you can achieve some great speed especially when sailing downwards.
It's even ideal for racing, sails off the wind quite impressively, and handles well even at its topmost speed.
Aboard is an exotic are with sufficient space. A tour to the interior invites you to a head compartment, two double cabins, a chart table, and a spacious galley.
Going for $160,000, the Jeanneau Sunfast 3200 might be one of the most expensive solo cruising sailboats in the world.
But unless you try it before buying, you really can't be sure whether it's worth the cost.
Read Also: Best bluewater sailboats under 35 feet
3. Hunter Channel 31
Hunter Channel 31, a British-made sailboat, one that has had an update from a racer into a cruiser,
is another sailboat with a hull and keel structure that makes it an ideal option for single-handed cruising.
With an impressive turn of speed and easy handling and a hull structure with a deep or low center of gravity,
the Hunter Channel 31 can sail in calm water and rough seas without losing its stability and balance. 
In addition to the self-ticking jib with a single line mainsail reefing,
Channel 31 has a spacious deck layout and a versatile tiller steering that lets you steer the boat with your legs as you trim the sails.
Channel 31 owners tend to keep the boats for a long time, and that's so owing to the quality of the construction and the overall performance of the build.
That explains why they're quite a rarity in the first place. However, if you're lucky to get one, which goes for $35,000, be certain that this one is worth the money.
Read: Best sailboats to live on
Buying Guide: What to Consider Before Buying a Single Handed Cruising Sailboat
There are many boats on the market rated as good for single-handed cruising.
And while picking the right one isn't impossible, it can be a big challenge if you don't know what you should consider before buying.
So here's a short guide to help you pick the right boat that can meet your immediate and future solo cruising needs.
a) Pick a Boat with Gaff and Bermuda Sails
We strongly recommend that you go for a cruising sailboat that features a combination of gaff and Bermuda sails.
In addition to giving you more sail area on a shorter mast, the structure significantly reduces the heeling force that's common with narrow and tall sails.
Keep in mind that the sails have to be easy to control; otherwise the boat can't make a good option for solo cruising.
In other words, test the sail to make sure you can tuck the reef and adjust the mainsheets without straining.
b) Choose a Stable Boat that's Easy to Use
Cruisers and racers never look at speed when searching for the best sailboat for solo cruising.
Such boats have short waterlines and wide beams, so they practically don't cruise at higher speed.
For what it's worth, a boat with a short waterline and a wide beam is what you need for single-handed cruising.
That's because, despite limits in speed, they're stable and safe.
There really isn't a big deal with sacrificing speed for stability, ease of use, and additional performance, especially when it's your safety we're talking of.
c) Pick a Boat Packed with Automation Systems
The blue water isn't always going to be calm. There are times when windstorms will strike and the tides aren't going to be as friendly.
In such a case, you're going to have to work smart to keep the sailboat afloat while getting the most out every experienced.
Sure, you're an experienced sailor already, which means you can easily maneuver a single-handed boat even in the mist of strong winds and tides.
But when you get a boat that has some automation systems in place, you can sail single handedly with ease even when the seas get rough.
To be very precise, the automation systems to have on a single-handed cruising sailboat are electric windlass,
remote control stern thruster, wind vane, a radar, running aft, roller furling, and an autopilot for steering.
d) Understand the Ideal Structure of a Single-handed Cruising Boat
The build of a boat is something you have to consider before buying. That, at least, is often the baseline.
But when it comes to selecting boat for solo cruising, you also have to consider the structure of the boat.
Pick a boat that's as close to the water as possible, provided it has a lighter ballast and is smaller than the wave height.
The boat should have a flat aft bottom so that it's easy to come up on a plane at the times when winds are marginal or breezy.
You need to take this seriously because such a combination will ensure better performance no matter where you sail solo. 
Gaff or Bermuda Rigs: Which One Should You Choose?
We recommend that you pick a boat that comes with a gaff rig because they have strong downwind performance,
hence the best option for solo cruising. Bermuda rigs aren't bad,
but the problem with them is that they have the tendency to lose some windward abilities because they have lower aspects. 
That sums up our guide on the best single-handed cruising sailboats.
Whether you're ready to pay the earth for a model like Jeanneau Sunfast 3200 or your budget is so tight but can get you the Hunter Channel 31,
the recommendations in our guide are worth the consideration.
Also Read: Types of liveaboard boats