Cruising in a dinghy is fun, and the exuberance is unexplainable. If you've ever considered braving the splashing water with a mighty thud at least for once in your lifetime,
or a lot more often than you've already tried, cruising and racing in a dinghy can make water expedition more fun.
In this guide, we look at the best sailing dinghy for cruising so you can decide which one to get for your next adventure.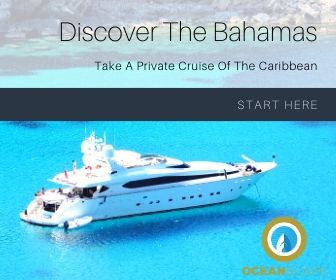 In particular, we'll look at the five types of small boats that you can buy and then give you some highlights about the Wayfarer model, which is a popular model among many sailors.
Let's get started.
Best Sailing Dinghy for Cruising
Choosing a sailing dinghy for cruising isn't as easy. You have so many options to consider and you can only pick the best one for your next expedition.
Given that a dinghy will be your main means of transportation between journeys, you do have to make sure you pick something that meets your current and future needs.
The best place to start is to learn and understand the different types of dinghies available for cruising.
In this way, it becomes easier for you to determine what's right for your immediate as well as future expeditions.
There are 5 types of dinghies to consider. These are: 
Rigid boats
Inflatable boats
Rigid inflatable boats
Classic dinghies
Cruiser racer dinghies
Let's look at each of these types of dinghies in details so you understand what you get from each.
1. Rigid Boats
These are the hard-body types, good enough for those who wish to cruise short distances on seas and lakes that aren't rough.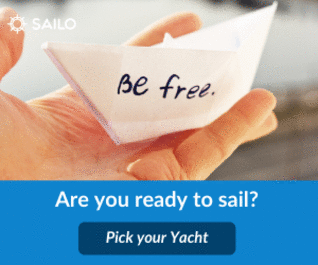 They are not as popular as the inflatable and semi-inflatable boats, but they are still quite something especially since they come in a variety of shapes and sizes.
Shape and size aren't the only factors that determine whether a rigid dinghy boat is the right model for you. You also have to think about the material used for the design.
You can get one made of fiberglass, wood, or aluminum, but keep in mind that they do have a lower carrying capacity and they are less stable when moving through the water.
Read: How do ships pollute the ocean?
Pros
They are UV and puncture resistant
Compatible with outboard
Low-cost and therefore ideal for those on budget
Cons
Have a limited carrying capacity
Not ideal for rough conditions
Can be unstable when entering and moving through water
2. Inflatable Dinghy Boats
Inflatable dinghies are a compromise between functionality and price. They are available in three variations, which are:
Soft bottom with rigid transom is the best option to consider if you want to use a dingy boat in different conditions. It's a solid pick because it allows you to mount an onboard, which is useful in performing in harsher condition and going long distance. Thanks to the rigid floor, you can use this dinghy boat not only for cruising but also for fishing, provisioning, and diving.
Soft bottom rollup is compact, light, and easy to store, but it tends to be less functional than the rigid floor with soft bottom and soft bottom with rigid transom. It lacks a rigid transom, so you have to row it by hand. Also, a soft bottom rollup is only ideal for use on water bodies that have calm condition.
Rigid floor with soft bottom has a wide variance in configuration and can be somewhat challenging to cruise in rough conditions.
While each of the variation is better than the rigid dinghy boat, they aren't as robust in build and functional as the rigid inflatable model.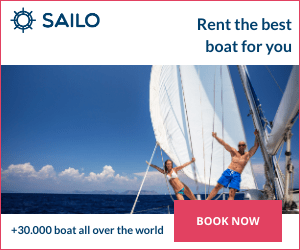 The one thing you will love about the inflatable dinghy boats is that their front and sides, which feature a PVC or
Polyurethane tubes, are not only stable but also have a great deal of buoyancy that supports a higher carrying capacity.
Pros
Affordable and lightweight
Compact and easy to store
Cons
Not as efficient as the rigid inflatable boats
Requires regular maintenance
Can easily get damaged
3. Rigid Inflatable Dinghy Boats
Rigid inflatable dinghy boats are a state of the art that features a combination of a rigid damage-resistant hull,
a soft bottom, and inflatable tubes for optimal stability when cruising in friendly and harsh conditions.
You can't break down or take the hull apart, so you are sacrificing a great deal of portability and storage. But this shouldn't be such a big deal if you choose the right boat.
While the first two types of dinghies in this guide are suitable for sailing, this one tends to be the most popular for the purpose.
First, they are between 10 and 15 feet long and are suitable for long and short expeditions.
Of course, there are larger ones as well, but these are for huge yachts with excessive storage spaces.
The hulls of rigid inflatable boats are made of either fiberglass or aluminum.
We recommend the aluminum build because it is not only lighter but also stronger, although this does comes at a price.
Pros
Rugged, stable, and durable
Guarantees optimal speed
Easy to handle
Cons
They are heavy
They are expensive
Often have limited storage options
4. Cruiser Racer Dinghy
A cruiser racer dinghy is the small boat that kills two birds with one stone.
Whether you want to explore the cost of your continent or you want to get into a cruising race with friends, a cruiser racer dinghy is your best bet.
With a cruiser racer dinghy, you're getting excellent performance for standard exploration and racing without sacrificing the stability of the build.
Speaking of options, the GP14, is one of the best cruiser racer dinghy to consider if you're looking for a small boat that can race and cruise simultaneously.
Initially, this cruise dinghy could hold up to four people.
Today, the brand has improved it so much that it's versatile enough for racing and cruising, which is why it's a popular option in tactical fleet racing in the United Kingdom.
5. Classic Dinghy
Classic sailing dinghies are another type that's good for sailing.
Tracing their root back to the 70s, a time when they were made of wood, classic dinghies seems to be quite popular for their look and far less for their performance.
The modern models are made of either wood or fiberglass with a combination of wood.
For a moment, it may seem like the move to make the classic dinghy's hull with fiberglass must have been a wrong move.
However, testers appraise the design for being robust and corrosion resistant, which means you get the biggest bangs for your bucks.
Read: Do i have to tell the cruise line i am pregnant?
What's The Best Sailing Dinghy for Cruising?
Currently, the best sailing dinghy for cruising is the Wayfarer. It's a world-known model, one that's quite popular among sailors for its robust build, stability, sturdiness, and durability.
Whether you just want to chill around one spot or you want to cruise further into the ocean, the wayfarer is the real deal.
Designed for beginners and experienced cruisers alike, the Wayfarer is 4.82 meters long with a 1.85-meter beam.
The spinnaker area is 13.5-meter squared and the main sail area 8.83 meters squared. Lastly, the model has a hull weight of 401.2 pounds.
The Wayfarer dinghy has a carrying capacity that can accommodate at most 6 people per trip.
So if you wish to sail with friends or cruise with family members who are not scared of the water, this is what you need.
Speaking of cost, a new Wayfarer goes for around $12,500.
If you don't have the financing to get this one, you might want to consider getting a used one, which goes for almost 4 times less the cost of the new one.
For what it's worth, the cost of a used Wayfarer can start from $2,000 depending on the condition, frequency of use, and your price negotiation skills just to mention a few conditions.
There you have it, a detailed guide on the bests sailing dinghy for cruising.
From what we've seen, there are many options to consider, each featuring its own build and coming to the public at a different price tag.
Whether you want to get yourself the most expensive model that can stand up to the rough condition in sea or you need an inexpensive dinghy to cruise areas less subject to sea storms, there's an option for you out there.
Consider your cruising skills when choosing a sailing dinghy just as much as you consider you budget. If you're a beginner, go for a unit that's suitable for starters.
If you already have some experience up your sleeves, get an advanced small boat that you can easily maneuver even in harsh conditions.
Determining which dinghy to buy shouldn't be difficult at all.
That's because there are unlimited sailing clubs that allow you to test a number of these small boats, so you can easily determine what would be suitable for you in the first place.