It's comes a time when you have to take kids out to a world beyond which they already know. And cruising at sea can be a great option this season.
All you need is to book a Royal Caribbean cruise for kids, and your entire family should be set for an adventurous expedition.
3 Best Royal Caribbean Ships for Kids Reviewed
1. Royal Caribbean Oasis of the Seas
The Royal Caribbean Oasis of the Seas is by far the most popular cruise ship at sea, one that teems up with thrilling activities for kids and adults alike.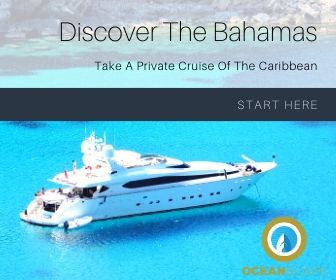 If you're a family that wants to explore previously unseen places around the world and enjoying a breathtaking environment while at it,
the Oasis of the Seas can be such a great investment.
To be clear, the Oasis of the Seas cruise ship isn't new.
It underwent a $165 million revamp, and now includes modern amenities and additional adventures to keep you and your kids entertained from one port stop to the next.
For example, there are three waterslides, a pool deck, and an aquatic park, all nicely put together to allow your family to have fun and create special memories for the future.
Related Read: Best cruises for kids
Family Activities
There is hardly a limit to the number of activities that kids and adults can engage to on the Oasis of the Seas.
When done squealing your way down the 10-story Ultimate Abyss slide, for instances, one can climb the two rock walls,
stand on the twin Flow Rider surf simulator, and get across the deck nine before giving in to exhaustion. And it's quite an experience if you ask anyone who has been there.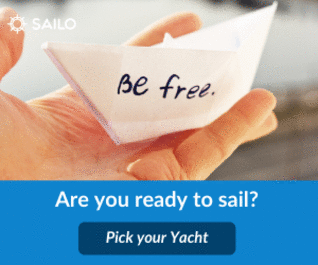 This cruise ship will take you and your kids to the best places during the expedition, starting from Miami to New York City.
For seven nights, you'll cruise to the Bahamas, passing through Coco Cay, an island that teems with large water packs, and Chill Island where there's warm water.
There are great shows at Aqua Theater, enough to enthrall every cruiser who's into acrobatics, high dicing, and aerial tricks.
Older children will definitely love the glow-in-the-dark laser tag, ice-skating, and escape rooms.
Musicals and Eateries
By the time kids are done with their first round of play, they'll probably be too exhausted and hungry to keep going.
Get them to one of the 20 dining options where they can relax and energize.
And if you're a family to whom music is food for the soul, the Karaoke and live music sessions are worth attending.
The Adventure Ocean Kids' Club
The Adventure Ocean kids' club is one of the best places in the Royal Caribbean Oasis of the Seas cruise line.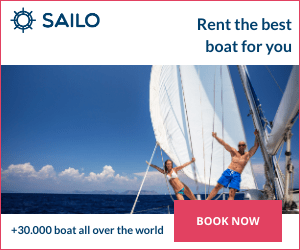 The 29,000 square feet has areas for babies, toddlers, kids, and teenagers and has amenities such as Adventure Science Lab, a DJ Academy, an Imagination Studio for arts and crafts, and a Theater.
Management at Adventure Ocean has divided the kid's club into groups. With the exception of teenagers, all other kids can't sign in and out of the club without the parents.
Aquanauts: Dedicated to kids 3 to 5 years, this space is for dressing, music, finger painting, storytelling, and building blocks activities.
Explorers: Best suited for kids 6 to 8 years, this space teems up with activities such as arts and crafts, treasure hunts, science-based experiments, and sports competition. The experiments and action packed programs are age appropriate and therefore nothing complicated for kids in this bracket to master.
Voyagers: The voyagers group is for kids 9 to 11 years. The programs in this group include age-based science test, talent shows, kids' discos, movie and gaming times, and trivia competition. Every session requires supervision, which runs from 9 A.M to 5 P.M and 7 P.M to 10 P.M. You do have to keep in mind, though, that the times are flexible and can vary quite significantly depending on the programs.
Teens: Further divided into two groups, the first in the 12 to 14 years age bracket and the second in the 15 to 17 years age gap, teenagers get access to grownup spaces, which means they have access to gaming longue, football tables, movie areas, and funky clubs. There are dedicated and more relaxed programming, all of which are free to join and exit as one pleases.
Beyond the Adventure Ocean kids' club, there's a Royal Caribbean library, which is ideal for kids that need some quiet time far away from the noisy space.
In the YSPA is a special program for kids 13 to 17 years, where they can enjoy facials, hair, and message treatments.
Speaking of means, kids get a variety of food options from the likes of Johnny Rockets and Boardwalk Dog House. 
Read: Celebrity solstice rooms
2. Symphony of the Seas
Featuring the bells and whistles necessary for family cruising,
the Royal Caribbean Symphony of the Seas is the one cruise ship that immerses you and your kids into fun moments that you'll never forget after docking.
Teeming with tons of family-friendly activities and beautiful spaces for leisure and pleasure, the Symphony of the Seas is hands down one of the best places to be on a sea vacation.
To begin with, the Symphony of the Seas has a 10-storey Ultimate Abyss waterslide, which is one of the tallest at sea.
In addition to 23 pools, the Royal Caribbean Symphony of the Seas cruise also has tons of poolside fun activities, which can keep kids busy throughout the day.
There are seven family specific zones where you can spend time either alone or with kids.
For example the Fitness Centre and Sea SPA are two places adults can visit to spruce up your fitness and get some relaxing body therapy respectively.
Sports, Youth, and Pool zones, on the other hand, are perfect for youngsters. These areas feature games arcade, zip lines, courts, climbing walls, and mini golfs that keep young people extremely busy.
The Ultimate Family Suite is one of the best spaces on this cruise ship.
With three-dimensional movie theater-style room and slide LEGO walls, the two-level family stateroom is no doubt a space that kids will find more breathtaking and quite comfortable.
The Symphony of the Seas features eight restaurants and twelve eateries, so you have unlimited options on where to eat.
Plus, the menu in every restaurant has about 300 food options, so meal times will never be boring.
Overall, the Symphony of the Seas is a great cruise ship to bring your kids to, especially on holidays when staying home or going for road trips don't seem to be viable options.
Also Read: Cruise essentials Amazon
The Royal Caribbean Navigator of the Seas cruise ship features the wow factor that kids will fall in love with at first sight.
Refined and completely different from what it was back in 2018, the Navigator of the Seas reshapes the world of a water travel for kids in a way never seen before.
The outdoor spaces have had a complete transformation, with a Caribbean inspired pool added to make the cruise more inviting.
Alongside the pool is the Lime and Coconut Bar, the El Loco Fresh eatery for Mexican street food and Johnny Rocket Express eatery for the American classic.
Navigator of the Seas cruise ship now includes the Blaster, which is the longest waterslide you'll ever find at sea.
Known as the first aqua coaster ever built by the Caribbean, this waterslide is incredibly sturdy and can accommodate at most two kids.
The Blaster waterslide is quite fun, to be honest, at least for the kids that aren't scared of water adventure.
For those kids brave enough to propel more than 800 feet over hills, straightaways, and down drops, the Blaster alone can be an area for an all-day fun at sea.
Waterslides are obviously not every person's thing. And that's why the Navigator of the Seas cruise ship offers more fun and exploration opportunities below the deck.
For example, there's an Observatorium, a royal escape room where you can team up with your family and newfound friends in a mind blowing puzzle game.
The Adventure Ocean has some of the best youth programs suitable for younger kids.
Combined with the free-to-play open space, kids shouldn't have an issue running around and having the best moments of their lives.
The complete makeover of the teen's Living Room makes the space a breathtaking area to hang, so much so that it makes adults feel like they'd want to be teens again. 
This cruise's Royal Promenade features improved restaurants, nightlife venues, and retail outlets where parents can hang out with their kids.
Dubbed "To Dry For", the cruise hair salon is a perfect stop by for a blow dry treat, beauty makeover, and nail polishing.
The best Royal Caribbean ships for kids should be fun from the beginning to the end of the at sea vacation.
Fortunately, all the options we've shared in this guide have all the bells and whistles ideal for kids and families at large.
And since Royal Caribbean offer competitive pricing over other cruise lines, your sea expedition with kids won't run your pockets dry. 
Discover: Disney fantasy