Canada is a country of vast wilderness and beautiful scenery. It's also home to some of the most scenic rivers on earth, including the mighty St Lawrence Seaway.
The St Lawrence River has been in use for centuries by Native Americans as well as French explorers who called it "the Great River."
Today, it's a major route for cargo vessels and adventurers.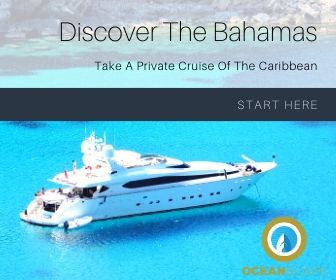 Below we unravel what to expect on the best river cruises in Canada.
The most luxurious cruise line is Adventure Canada, although you can still enjoy a fantastic time on a boat cruise.
However, the most scenic river cruise is the Celebration of Spring cruise aboard the Canadian Empress.
Still, some of the most popular river cruises are by Globus and Trafalgar.
Best River Cruises in Canada
Many cruise lines offer river cruises in Canada. But, which tours are worth your time and money?
Our top Canadian river cruises list got compiled based on
Price
Amenities
Itineraries
Onboard activities
Dining options
Entertainment services, and more.
Read on!
What Is the Most Luxurious River Cruise Line?
One of the best ways to experience river cruising in Canada is to gaze at the shores of the St. Lawrence Seaway.
With that in mind, Adventure Canada is amongst your best shots at a great time on the river.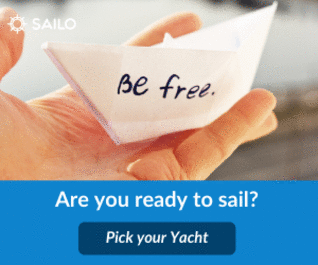 Get to encounter the scenic view of the seaway on an 11-day cruise aboard Adventure Canada's Ocean Endeavour.
If you love whale watching, touring the St. Lawrence river while on the Ocean Endeavour is a great time to spot the blue whale.
Besides whales, be sure to watch out for gannets. Did you know this cruise allows you to watch a gannet colony of over 50,000?
Cheap cruises for senior citizens
The first day begins with a tour around Quebec. Here, guests get to learn about the city's history and various attractions.
On day two, you get to visit the Saguenay Fjord National Park; a place abound with various whale types like blue and minke.
Some other exciting things visitors come across during the trip include:
The birds and animals at Forillon National Park
The flora at Reford Gardens
What we like most about this tour is the affordability. In fact, it's amongst the cheapest cruises by Adventure Canada.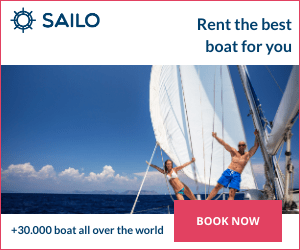 What Is the Most Scenic River Cruise?
The Canadian Empress may not be as grand as the Ocean Endeavour.
Nevertheless, it still is a worthwhile consideration as it takes visitors on some of the best river cruises along the St. Lawrence River.
The boat comprises three decks. What we like most is that all the staterooms are above the waterline. Additionally, each has windows that open up to the river.
For this reason, you don't have to go out to the viewing deck all the time. You can enjoy the views from your room when you have trouble sleeping.
Other inclusions on the Empress include a salon and dining. So, you can give your face and hair a makeover as you devour snacks and drinks.
Moreover, the Ottawa Deck has spacious rear and front viewing areas. These allow you to relax and even try catching a tan as you get a wide area of view.
On its top deck, there are additional activities like kite flying and shuffleboard that you may like.
One of the best sections to visit along the St. Lawrence Seaway is the 1000 islands. That is why the Celebration of Spring cruise is one of the most scenic expeditions.
Besides these islands, this week-long tour also visits other attractive places like:
Montreal for a view of gothic architecture
Fort Wellington, where you can acclimatize with the French military
Omega Park to see various animals like bears and buffaloes
What Are the Most Popular River Cruises?
The St. Lawrence Seaway isn't the only picturesque river to visit in Canada. With that in mind, consider venturing to other rivers such as Niagara for some of the best cruises.
1. Best of Eastern Canada End Montreal
This blended tour combining river cruising and land excursions is among the most loved because of the many activities.
For starters, you not only cruise along the St. Lawrence River but also the Niagara River. Eat dinner as you enjoy watching the vegetation and animals around the 1000 islands.
A cruise close to the Niagara falls lets you take in the majestic view of the Niagara as it cascades down the 57m-high Horseshoe falls.
Another thing we like about this tour is that you get to visit two countries in one, with various cultures and sights to experience.
Also, you get to choose the direction you want your voyage to go. For instance, in Ottawa, you can opt for the Rideau Canal cruise or visit one of the city's museums.
Included in the deal are Montreal and Quebec sightseeing excursions as you learn their histories.
Best Danube River Cruises Worth Trying
2. Historic Cities of Eastern Canada
As the name suggests, this cruise is perfect if you want to know more about select cities in Canada.
Nonetheless, it's not only limited to unraveling old tales but includes tons of exciting activities and memorable sceneries.
If you like the Best of Eastern Canada End Montreal tour, this visit is a suitable alternative.
It includes many similar attractions, with the main difference being the slight price difference.
Like the former expedition, this tour includes a cruise at the base of Niagara Falls. Additionally, you get to visit Niagara-on-the-lake.
Also, this tour allows you to cruise around the 1000 islands as you take lunch.
The similarity goes as far as to include the Montreal and Quebec sightseeing visits and a trip around Ottawa.
Since the tour doesn't include tedious activities like rock climbing, it is ideal for baby boomers. In fact, visitors opting for this tour are usually 50 years or older.
In short, the experience is almost the same as the Best of Eastern Canada End Montreal. So, ensure you compare the prices before booking.
What Defines a Luxury River Cruise?
An adequate provision of amenities and a hospitable and prompt staff are as necessary as the places visited while cruising.
So, what inclusions are there on a luxury ship?
1. An Elegant Vessel
The most luxurious vessels tend to be large, have spacious suites, and feature high-end decor.
Also, they include all sorts of extras. Examples are private pools, hot tubs, spas, fitness centers, saunas, steam rooms, and jacuzzis.
Some come with their helicopter or plane for scenic flights over the destinations you visit.
2. Cozy Accommodations
A comfortable room is a vital consideration when picking a vessel, especially on a multi-day cruise.
Small Boat Cruises on the St. Lawrence River
Some smaller boats may not provide enough space for everyone to spread out comfortably.
Hence, it's best to check the cabin types available before booking if you want the best reservations.
3. Delicious Meals
Food plays a significant role when choosing where to go on vacation. While it might seem obvious, just because something costs less does not mean it has to taste bad. 
Nonetheless, spending extra typically allows you to get better quality ingredients. Luxury cruises usually use the best meat cuts, quality products and offer superb seafood.
Besides, luxury cruises may have assortments of mouth-watering local cuisines you are yet to try.
4. Impressive Entertainment
There are many methods to entertain yourself during a long journey, from watching movies to playing games. But, do these amusements appeal to you?
Do you enjoy dancing, singing, listening to live music, going to shows? Or would you instead relax by reading books, writing letters, taking naps, or simply enjoying nature?
Luxury cruises come with expansive and well-stocked libraries besides other entertainment options. This way, they get to appeal to a broader customer base.
5. Quality Services and Staff
Luxury cruises usually have everything you need to ensure your vacation is fantastic.
Besides, they typically have a keen interest in quality. Hence they are only willing to work with competent and hospitable employees.
Frequently Asked Questions
Are There River Cruises in Canada?
There are river cruises in Canada, although temporarily unavailable due to the coronavirus situation.
You can enjoy cruising on various rivers such as the Yukon River and the St. Lawrence seaway.
Besides, some tours last a few hours while others are perfect if you love to go on vacation for a few days.
Does Canada Allow 2021 Cruises?
Canada does not allow 2021 cruises because of the Covid 19 pandemic. However, cruise ships can resume their tours on Canadian waters from November this year.
During the resumption, the government expects cruise lines to adhere to strict health protocols to counter spreading the virus.
The ban on 2021 cruises affects vessels with a capacity of over 99.
Are Canadian Ports Closed to Cruise Ships?
Canadian ports are closed to cruise ships until November 2021. Initially, the ban on ships with at least 100 passengers was to stay until February 2022.
Nevertheless, the ban duration got cut thanks to the improving state of Covid19.
Not to mention, more people are getting the vaccination. As a result, this makes it safer for many passengers to cruise along Canadian rivers as well as their coastal waters.
With our best river cruises in Canada, you can enjoy the beauty of nature and get to know more about Canadian culture.
Remember not to break the bank. Also, ensure you get the best value for money by comparing prices from different companies before booking a cruise.