Are you ready to unlock new perspectives to your destination? And do you want to visit places that leave you with unforgettable memories?
Imagine meandering through corners in the middle of nowhere. With the boat lumbering from one place to the other. How does that make you feel?
Happy! Well, river cruises are more intimate and becoming popular worldwide.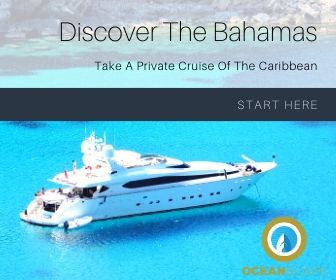 In fact, more travelers are finding it fulfilling traveling on small boats than the large ocean cruises.
The reason behind it! To find all the hidden gems and the remotest reaches you've never thought of.
Are you torn between the plenty of river cruises worldwide? This article has the best river cruise reviews. 
Continue reading to discover more!
Our Pick Of The Best River Cruise Reviews
1. Mississippi River Cruise
The mighty Mississippi is the longest river in North America. Besides, it's a great place to see some of its best scenery.
Luckily, the Mississippi River cruise offers you an up-close look at this beautiful landscape from one end to another.
Furthermore, you can enjoy all kinds of activities onboard your ship or boat and explore the area by land or air before boarding the boat.
While onboard, some activities you enjoy include:
Activities Onboard
Sightseeing tours with commentary
Dining options including buffet-style dining and specialty restaurants
Entertainment such as live music, dancing, comedy shows, etc.
Onboard shopping opportunities for ships and large cruises
Excursions allow you to visit local attractions like museums, zoos, parks, historical sites, etc.
 Shore excursions where you get off the ship for sightseeing around town
Cruises and Places to Enjoy
Indeed, there are many cruises available, depending on what type of experience you want. Therefore, you have the option of taking either a day trip or an overnight trip.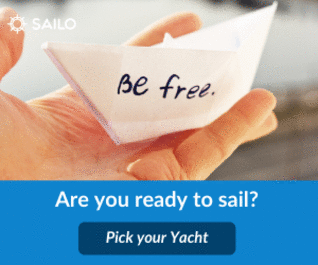 Moreover, there are also various size ships ranging from small intimate vessels to large luxury liners.
Some of the cruise lines operating along the river include the American Queen Steamboat Company and the American Cruise Lines. 
Depending on the itinerary, travelers pass through towns and cities along the way. These may be cities or smaller communities like St. Louis and Louisville.
During these stops, there is usually time set aside for exploring the city or community. 
Consequently, it allows you to take advantage of the unique culture and history of each location. As such, you create splendid memories during your vacation.
If you choose to go on a longer cruise, you might spend over 24 hours traveling down the Mississippi River.
Besides enjoying the sights and sounds of nature, you can find out about the people who call the region home.
 Notably, nothing is exciting like interacting with the indigenous people and learning their stories.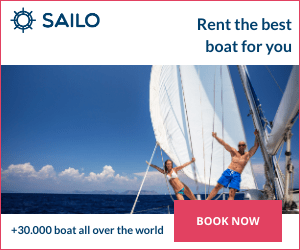 Honestly, it's always interesting to hear how they came to live here and why they continue to do so today.
 If you're lucky enough to travel on a Native American-owned vessel, you'll even learn something new about them too!
To make sure everyone has fun while cruising down the Mississippi River, most boats entertain throughout the night.
Whether it's dinner theater, karaoke, trivia contests, dance parties, or other events, plenty is going on every evening.
When you plan the upcoming trip, consider booking a cruise down the Mississippi River.
Best river cruise for vegetarians
 What We Like About Mississippi River Cruise
Visiting historical landmarks to see wildlife. Better still, my favorite part was getting to know the locals and hearing their stories.
Booking our cabin gave us privacy when needed. Additionally, access to amenities like Wi-Fi was a plus. 
I had my bathroom, which made showering much easier after being outside for long periods.
The tour guide was well-informed and entertaining. He shared his knowledge of the area. 
Plenty of freedom as I didn't feel rushed or pressured into doing anything. In fact, everyone seemed happy, just relaxing and enjoying themselves. 
What we didn't like 
We didn't like how expensive some activities were. For example, we paid $20 per person for an hour-long kayak ride. While this wasn't bad, the cost added up quickly over several days.
It took a while before we got used to the heat. Even now, if we don't drink water frequently, we feel dehydrated.
Overall, the cruise is fun and full of activities. Depending on your budget, you have options, including boat rides, kayaks, and other vessels to choose from.
2. Nile River Cruise
Are you ready for Africa?
Africa's longest river is the Nile River and serves as the world's most important waterway.
The length of the river is about 6,000 kilometers from its source to the Mediterranean Sea. 
It flows for over 3,800 km, draining an area larger than Europe or North America combined. Millions of Egyptians use its waters every day.
The best part is that the river offers cruising activities. In the beginning, the cruise takes you through some of Egypt's most famous monuments. 
For example;
Egyptian Pyramids Tour
Visit the pyramids at Giza, Saqqara, Dahshur, Sakkara, Memphis, Dashour & Alexandria. These ancient Egyptian structures date back to 5,000 years ago.
Surprisingly, they have stood the test of time and still attract thousands of visitors each year.
Dahabiyya Corniche – Cairo 
This tour takes you along the Corniche, where there are many restaurants, cafes, and boutiques.
Besides, you see several interesting sights, including the Old Cataract Hotel, once home to Winston Churchill.
Cairo Opera House
Built as part of the 1929 World Exhibition, this magnificent building hosted the opening ceremony and several international opera performances.
Currently, it is home to concerts, ballet, and other cultural events.
Souq al-Zeitoun Market
One of the city's oldest, the Souqs, has served traders since the 7th century AD. Covering around 600,000 square meters, Souq Al Zeitoun contains hundreds of shops. 
The shops sell clothes, shoes, spices, jewelry, souvenirs, leather goods, carpets, dried fruits, and nuts. I had a chance to buy my favorite Pharaoh curving.
Garden City
This garden town dates back to 1869 when Sultan Ismail Abu Talb commissioned French landscape gardener Francois Dufrenoy to design his new capital.
The site had previously been known as Rosetta Port.    
You have different cruises along the Nile, such as
Full-Day Cruises, which include lunch, drinks, and snacks.
Half-Day Cruises that have breakfast only.
Dinner Cruises where you enjoy dinner with dessert, coffee/tea, and soft drink.
Breakfast Cruises with breakfast only
Lunch Cruises that have a lunch buffet with tea/coffee and soft drink.
Evening Cruises with a dinner buffet with dessert and coffee/tea and soft drink. 
Best luxury russian river cruises
What we liked
Karaoke Boat: Singing competition between guests while enjoying karaoke songs.
Live Music Boat: Enjoy live music performances by local bands.
Comedy Showboat: Watch comedy shows performed by comedians.
Magic Showsboat: See magic tricks and illusions show.
Party Boat: Dancing party boat full of people dancing till late hours.
Pool Partyboat: Relax poolside under the sun and enjoy cocktails and canapes.
Spa Boats: Treat yourself to a relaxing spa session on board.
What we didn't like
Some of the papyrus along the river look dangerous
Sometimes the cruise feels lonely with few cities to view
River Nile cruising is an all-year-round activity, but we suggest booking your cruise during the winter months.
Are you ready for your next cruise? Choose River Nile Cruise and get the experience you've never imagined.
3. Kerala Backwaters Cruise
Kerala river is the lifeline of Kerala. First, it has a rich heritage and culture, which can be experienced by taking backwater cruises in Kerala. 
The best time to visit this place is during the monsoon season. At this time, you witness some amazing sights like waterfalls, lush green forests, and beautiful beaches. 
This trip also offers excellent opportunities for birdwatching and wildlife spotting. Notably, plan your itinerary carefully so that it includes all these things. 
Whether you plan to take a tour with family or friends, space is critical. Make sure that they have enough space on board because there would not be much room left after, including food items.
Why The Kerala Backwaters Cruise Is Popular
The Kerala Backwaters Cruise is famous for its scenic beauty and historical monuments. There are uncountable places to stop and enjoy the stay at leisure. 
Some of them include Kumarakom, Alleppey, Kovalam, Varkala, Thirumayilai, Mararikulam, Munnar, Cochin Harbour etc. 
One can choose from various cruises such as houseboat cruises, luxury cruises, budget cruises, eco-cruises, sunset cruises, dinner cruises, honeymoon cruises, and adventure cruises.
Fortunately, all these cruises offer different packages according to the needs and preferences of customers.
The perfect time to cruise is between February and November, when the weather conditions are pleasant.
During the summer seasons, the temperature goes as high as 40 degrees Celsius, while the average temperature ranges around 25 degrees Celsius in winter.
So, if you want to experience a good climate throughout the year, then book your tickets before December.
The Adventures While Cruising
Some of the scenic adventures include tributaries of Periyar River, Pamba Lake, and Chaliyar River.
These rivers provide excellent boating facilities and allow tourists to explore the local lifestyle. 
Most of the houses along the banks of these rivers are wooden and hence give a rustic look to the area. 
Travelers can choose from different types of boats depending on their requirements. 
Generally, houseboats are for overnight stays, whereas other options include luxury cruisers, small vessels, and large ships. 
Luxury cruises come with air conditioning, TV sets, DVD players, comfortable seating arrangements, private bathrooms, etc. 
Although smaller vessels rarely have any amenities except for basic necessities, they are still affordable.
On the other hand, large ships, however, have everything required for comfort and safety.
If you wish to go for a more adventurous vacation, then opt for Eco Cruising. In this type of boat, visitors can observe marine animals like dolphins, turtles, crocodiles, birds, etc.
Better yet, they even help anglers catch fish using nets attached to the ship.
What we liked
Plenty of boat activities to keep the cruise active
You can enjoy eight-day trips sail through the backwaters of Kerala
 The night experience of watching movies under starry skies.
Different budgets depending on the luxury you prefer
What we didn't like
Some amenities onboard are expensive
If you don't mind spending money but still want to see something unique, then try Honeymoons.
Here couples spend quality time together without having to worry about anything else apart from enjoying themselves.
4. Seine River Cruise 
Are you cruising in France? Seine River is one of the most famous rivers in Europe. It flows through Paris, and its banks are lined with beautiful buildings, parks, and gardens. 
The river has been a significant source of water supply since ancient times. Currently, it still serves as an important transportation route.
It plies from Barges carrying goods to and from the port at Le Havre on the English Channel coast. 
You can enjoy this scenic journey by cruise ship along the Seine River or take a sightseeing tour around Paris.
Why The Cruise Is Popular
During your Seine River cruise, you visit many places, including Notre Dame Cathedral, Avenue, Arc de Triomphe, and Place Vendome.
Moreover, other places are; Tuileries Garden, Palais Royal, Luxembourg Gardens, Pont Neuf Bridge, and Ile Saint Louis Island, among others. 
There are also many other interesting sights you should not miss during your trip.
For instance, Catacombs, Musée d'Orsay, Opéra Garnier, Concorde Square, and St Germain des Prés Church.
Additionally, the Seine River Cruise is suitable for all ages. However, I recommend it for families with children who love learning about history and culture. 
Still, this travel provides an excellent opportunity for parents to spend quality time together while their kids explore new things they have never seen before. 
Furthermore, the cruise is suitable for romantic couples looking for some privacy away from the bustling crowds of busy cities.
In fact, there are several private rooms available, so you don't need to worry if you want to be alone when taking a break from exploring the city. 
However, if you prefer to stay close to the action, you may opt to book a room near the main deck where you can watch the passing scenery without missing out on any fun activities.
What Vessels Are Popular With The Cruise 
The vessels used for these cruises range from small luxury boats to large modern ships, which offer more space and comfort than smaller ones. 
Some even provide entertainment facilities such as restaurants and lounges.
Most importantly, they allow passengers to experience the beauty of the French countryside and appreciate the country's rich cultural heritage.
Small Boat Cruises on the St. Lawrence River
What we liked
Variety of cruise ships and boats to choose from
Fun and exciting activities
Accommodating all ages
Very private and good for romantic couples
What we didn't like
Small boats wave dangerously along the river
The best time to visit the city is between April and October when there's no rain.
If you want to avoid crowds, then go early in the morning or late afternoon. In summary, expect luxury and adventure worth your investment.
5. Danube River Cruise
Have you ever wondered why cruisers never skip Danube's experiences in conversations? 
The Danube River roars through Europe and is the second longest river. It flows through Austria, Hungary, and Romania before emptying into the Black Sea at Constanta. 
Although the Danube offers various cruises, from short day trips to multi-day journeys, you are likely to miss a spot if you book late.
Luckily, you can choose between luxury cruise liners or small ships with limited facilities, but all offer a fantastic experience.
Further, there are many options for those who want to combine their holiday with work. There's no better way to see more than just one country!
From this experience, I know you agree that cruising is incomplete without the 
Danube River Cruise, right?
How To Cruise Through The Danube
Riverboat Cruising 
An excellent option for people looking for something different. These boat designs are specifically for floating hotels.
Thus, guests stay on board while enjoying the sights along the banks of the river. 
They provide plenty of space, so everyone has enough room to relax and unwind. Some even come equipped with swimming pools, saunas, and Jacuzzis.
Cruise Ships 
If you prefer staying aboard larger vessels, then this is definitely the best choice.
Most cruise ships are around 500 meters long, and they usually accommodate up to 3,000 passengers. 
This means that you'll get to meet lots of new friends and make lasting memories during your trip.
Smaller Vessels 
Smaller vessels tend to be less expensive than large ones. However, these smaller boats may not have everything that bigger ones do.
For example, some don't have restaurants or bars, whereas others might only have dining rooms instead of buffet-style eateries. 
Essentially, check out what each vessel has available when booking your cruise.
Some Things That You Should Look Forward To
It is never boring cruising the Danube River. This is because every time you go by a new town or city, you'll find something interesting going on. 
Whether it's shopping, eating, sightseeing, partying, or simply relaxing, you're sure to have fun wherever you decide to visit. 
Some Things To Expect
a) Sightseeing:
When you cruise down the Danube River, you won't miss any of the great sites that await you.
From castles and cathedrals to museums and historical landmarks, you'll always have plenty of places to explore. 
Be sure to stop at local markets too, because you won't believe how much food you can buy here!
b) Dining
Onboard the ship, several restaurants serve various cuisines such as Italian, Chinese, Japanese, and French.
Many of them serve international cuisine, which makes ordering easy. 
If you're feeling peckish, you can order snacks from vending machines located throughout the boat.
c) Shopping:
Shopping is another thing that you'll love about cruising down the Danube River. In fact, you'll probably end up buying souvenirs from shops found everywhere. 
But don't worry, you won't pay extra for shipping since most stores accept credit cards.
d) Entertainment:
Entertainment is yet another reason you need to consider taking a Danube River cruise. 
Although you can't expect live music or shows as you would on land, you can still watch movies, play games, or dance whenever you feel like it. 
Plus, you'll often find parties happening somewhere on board the ship. Just remember to dress appropriately, though.
e) Relaxing:
Relaxation is essential when traveling anywhere. After all, you deserve to rest after exploring so many wonderful destinations.
That's precisely why you'd want to book yourself onto a cruise liner. 
With comfortable lounges, jacuzzi tubs, and sun decks, you'll spend hours lying back watching the world drift by. Indeed, this is a worthwhile experience!
What we liked
Plenty of activities
Variety of boats for cruising
Dedicated staff
Good food
Breathtaking sceneries
 What we didn't like
No party time and the expensive items onboard
Generally, the cruise is affordable and offers the itinerary according to your budget.
6. Amazon River Cruise
I dreamt of visiting the Great Amazon. This was after flying over the forest and envisioning the beautiful river taking charge of nature.
Ultimately, the time was due, and I visited the Amazon through river cruising.
Are you looking for the most rewarding nature experience? Nothing comes closer to the Amazon River Cruise.
The Amazon River is the largest river in South America and one of the world's greatest rivers, with over 4,300 kilometers. 
It flows through five countries: Brazil, Peru, Ecuador, Colombia, and Bolivia. Its waters are so clean that many cities along its course use it for drinking.
And what about all those fish?! I couldn't imagine seeing them jump and play on this route. Certainly, it felt as if they were cheering us.
What It Feels Like Cruising Over The Amazon
Several cruise boats rove the Amazon between Manaus and Iquitos. Besides seeing wildlife up close, guests also learn about local culture.
Besides visiting indigenous villages, they may even take part in activities such as fishing or canoeing. 
Many cruises include visits to rainforests and other natural wonders like hot springs, caves, and waterfalls, where there are plenty of opportunities to get off the boat and explore. 
On some ships, there is even time set aside just for relaxing at sea. Thus, it gives you the chance to enjoy your holiday without having to worry too much about anything else.
The best time to cruise down the mighty Amazon is during the dry season.
During these months the weather is usually good and the days are long enough to allow you to visit several places. 
However, if you want to evade crowds, try going during the rainy season when the river becomes very crowded.
There are two types of cruises available; day trips and overnight cruises. 
Both offer unique experiences, but both give you the chance to see lots of exciting things.
If you decide to go on a longer trip, make sure you choose a well-equipped vessel that has been designed specifically for cruising the Amazon. 
What Type Of Vessels To Expect
Most vessels have large decks, comfortable cabins, and spacious dining areas.
Bigger vessels have entertainment options, including bars, restaurants, cinemas, and swimming pools.
They also provide better facilities for children who love playing games and watching movies while their parents relax onboard.
Some larger vessels even have saunas and Jacuzzis. Smaller vessels focus more on adventure sports and excursions rather than entertaining passengers. 
These smaller vessels often have fewer amenities and less space. But never let a vessel's size fool you – small vessels still provide excellent service and value for money.
In terms of price, they vary depending on how far into the jungle you travel and whether you stay aboard the ship.
What we Liked
Sightseeing
Fun on the cruises
A lot of privacy
Verity of boasts to book
Good tour guide
What we didn't like
The Amazon cruise is the most adventurous way to spend your holidays. Not only do you get to see amazing sights, but you also meet people from around the globe. 
7. Mekong River Cruise
Are you ready for South Asia? Do you want to see real agriculture in progress? Wait no more; Mekong River Cruise takes you to your dream destination.
Mekong River is in the center of Laos, and it's a significant waterway. The Mekong Delta region has become one of Southeast Asia's most important agricultural areas.
This is because of its fertile soil that allows for rice cultivation on an extensive scale. 
Besides agriculture, fishing also plays a significant role in this area. Thus, it takes roughly two hours via boat from Vientiane to Luang Prabang. 
Places to Visit
This river cruise offers visitors access to some of the country's best-known attractions.
For example, the ancient capital city of Luang Prabang, which was once home to many famous monks.
Based on your itinerary, you can visit:
a) Luang Prabang:
An old French colonial town with beautiful temples, monasteries, and gardens that are just waiting to be explored.
b) Vat Phou Khoun Kham:
A UNESCO World Heritage Site to see the largest reclining Buddha statue outside Thailand at Wat Sisaket.
c) Kengtung:
Located near the Myanmar border, Kengtung is known for its ethnic minority groups. The groups include Hmong people, who make up more than half of the population.
Besides, you find traditional houses here and learn how they live their daily life.
d) Sainyabuli:
Known as "the land of elephants" due to the presence of elephant statues allin1989.
Guests have exclusive use of the ship's spa facilities and enjoy complimentary snacks and beverages throughout each day.
e) Cambodian floating market
Experience Cambodia's unique culture by visiting the local markets. Visit the floating market along the Tonle Sap Lake to experience Cambodians living off of the lake.
f) Phnom Penh:
Explore the Royal Palace, National Museum, Silver Pagoda, Tuol Sleng Genocide Memorial Center, and other sites during your stay in Phnom Penh.
g) Halong Bay:
Enjoy breathtaking views of limestone karsts while cruising around Halong Bay. See the impressive scenery and take photos of the bay before arriving in Ha Long City.
The best time to cruise at the Mekong is between May and November, the warmest weather.
During these months, guests may want to wear light clothing or bring swimsuits if planning to go swimming. 
However, plenty of activities are available year-round, so don't let the heat stop you!
What we liked
A lot of beautiful sceneries
Friendly people
Great agriculture
 The Cambodian floating village
What we didn't like
If you need real fun and adventure, book your cruise!
Frequently Asked Questions
What Rivers Have River Cruises?
There are a lot of best river cruises in the world, but the most popular include the Nile River, Amazon River, Yangzi River, Danube River, and Mississippi River.
Also, we have the Rhine River, Seine River, Volga River, Loire River, Amur River, and Mekong River, the best river cruises in the world.
Depending on your activities, you may choose which river or waterways to explore. For example, if you want to go sightseeing, consider taking a tour of the Mekong River. 
If you prefer experiencing nature, then you might like to travel down the Yangzi River or the great Amazon.
Why Are River Cruises So Expensive?
River cruises are expensive because they offer guests a chance to explore places that would otherwise not be accessible.
Most rivers are narrow, making them difficult to navigate. Therefore, ships must travel slowly to avoid hitting any obstacles or getting stuck in shallow waters. 
Another reason river cruises cost so much money is that these boats carry fewer passengers compared to ocean liners. 
While there may only be 200 passengers aboard a luxury liner like the Queen Mary 2, the number could reach over 1,000 when considering crew members.
These factors add up quickly, resulting in high prices.
Are The River Cruises Worth The Money?
River cruises are worth the money because there aren't any lines or long waits like when booking flights online.
If you are an early bird, you could get great deals. Plus, you don't need to worry about finding someone else to share your cabin with if you're traveling solo. 
However, river cruises do cost quite a bit more than taking public transportation or renting a car.
But, since you'll spend less time getting to your destination, it may still be cheaper overall. Remember to check whether the cruise has an insurance cover.
River cruises are an excellent way to explore the world.
They're comfortable, have great food and drink options, and you get to see some of the most beautiful parts of the planet in an easy-to-navigate package. 
Above all, you can take your time onboard without worrying about getting stuck at a port or having to rush through customs when you arrive back home.
However, river cruising is not for everyone; it requires planning and being flexible with schedules. 
It also means that sometimes it feels like you're just floating along instead of actually going anywhere.
If this sounds appealing to you, then I think you should definitely check out one of these best river cruise reviews above and pick your next destination.