Being one of Europe's most popular navigable rivers, picking a cruise from the wide assortment available is pretty challenging.
While some cruises last a few hours, others go on for several days.
As you cruise, you also want to consider the price, stopping points, hospitability, amenities available, and how much time you have.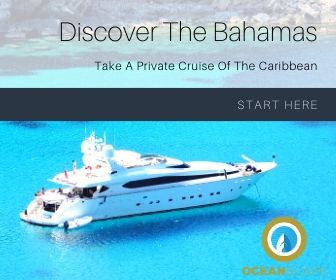 We picked the best Rhine River cruises based on the factors above and after reading many customer reviews.
Many companies like CroisiEurope do Rhine River Cruises. However, the most luxurious Rhine River cruise line is Viking River Cruises.
Despite many delights, the prettiest part of the Rhine River is the Rheinstein Castle. There are many things to do on a Rhine River cruise like castle visiting.
What Companies Do Rhine River Cruises?
Before we check out the best cruises on the Rhine, here are the major companies cruising the Rhine.
Viking River Cruises
CroisiEurope
Avalon Waterways
APT River Cruises
AmaWaterways
Emerald Waterways
Vantage, Amadeus
Grand Circle Cruises
Sea Cloud Cruises
Uniworld
A-ROSA
Lueftner Cruises
Titan Travel
Fred Olsen River Cruises
Tauck River Cruises
Riviera Travel
Cruise and Maritime Voyages
The River Cruise Line
Best Rhine River Cruises
Maybe, you want the best that Rhine River cruises can offer. Still, you may be seeking an affordable cruise along the river.
Whether you want to tour for a few days or wish your journey to last a couple of weeks, there is something for you on our list.
1. Cologne Roundtrip
The Cologne Roundtrip allows you to journey along the Rhine River to Switzerland. This cruise begins with arrival at Cologne, where you get to dine as you commence your sail.
The second day sees you in Rüdesheim, where you decide what activities to indulge in. As a tip, it may be an excellent time to get in a cable car and watch the valley below.
Included in this package are exemplary visits to: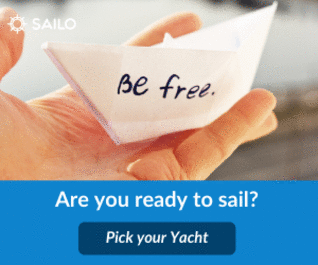 Jura Mountain tunnels
Romanesque Cathedral in Speyer
Breisach to see the enchanting Alsace
We love this tour primarily because of its price. While it's only two days shorter than the Amsterdam to Basel Cruise, it is twice as affordable.
Best river cruises in Europe for families
With that in mind, consider whether a cruise from Amsterdam to Basel is worth it, or you can save the $1,500 and try out our next best cruise along the Rhine.
2. Rhine & Yuletide Markets Cruise
If you are budget-tied but still want a fabulous cruising time, the Rhine & Yuletide Markets cruise is for you.
During this cruise, you'll experience some of Europe's most beautiful towns.
Aboard MS Thomas Hardy, there are plenty of entertainment options such as games, movies, and shows.
There are also delicious food choices and beverages to choose from. You even have access to Wi-Fi, so you don't miss any important emails while away.
The biggest highlight of the tour is when you see the enormous Christmas tree in the Rhineland, gleaming with 50,000 lights.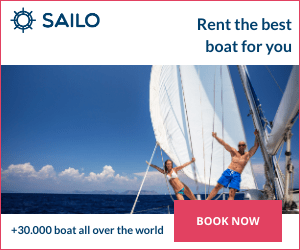 It's the perfect four-day tour for enthusiasts of the December holidays.
3. Rhine River Cruise Disney
One of the best holidays on a cruise is touring the Rhine on the Rhine River Cruise, Disney.
Lasting eight days, this trip lets you explore many eye-catching locations across four countries.
You begin by arriving in Basel, where you meet a hospitable crew that helps you acclimatize with the ship. You'll have excellent dining experiences, music, and entertainment.
Amongst the most memorable moments during the trip are:
Watching the valley sides of the river's gorge as they tower over you up to 600 feet
Venturing into the Rijksmuseum to see thousands of ancient art pieces
Visiting Alsace on a canoe trip
Touring the Heidelberg Castle
Best Mississippi riverboat cruises
Which Is the Most Luxurious Rhine River Cruise Line?
Viking River Cruises dominate waterway tours in many places and the Rhine is no different.
However, there are many other equally top-tier competitors with impeccable amenities. 
That said, some of the coziest cruises along the river are the Rhine & Moselle and Amsterdam to Basel cruises.
a) Rhine & Moselle River Cruise
Are you seeking the perfect activity on a three-week vacation?
Lasting half a month, the Rhine & Moselle cruise has enough pleasures to keep you wholly entertained while on leave.
Moreover, this river cruise offers an array of activities that ensure you never get bored.
From visiting ancient castles to watching various formations, this trip gives you plenty of opportunities to explore Germany's, France's, and Switzerland's beautiful landscapes.
You have to arrive in Zurich before the journey begins where you can tour and spend the night.
The trip commences on the following day, during which you get to know the city better. You'll see medieval houses, churches, museums, and other attractions in Zurich.
Some of the most incredible places you visit during the tour include:
Lucerne to enjoy the view of Mt. Pilatus and Rigi
Cologne, where you can witness the famous cathedral built by Charlemagne
Strasbourg, where you can admire the European parliament
Rüdesheim, where you can go bike riding, gondola riding, or hike through vineyard plantations
Imagine getting to visit three countries in one. While it may not be the cheapest cruise available, it's worth the expense.
b) Amsterdam to Basel Cruise
This cruise is perfect if you're looking for something different than just sightseeing. This boat ride takes you across various cities from Holland to Switzerland in nine days.
The itinerary includes Amsterdam, Koblenz, Wesel, Dusseldorf, Breisach, Strasbourg, and Basel.
During the first two days, you'll travel around Amsterdam and engage in thrilling activities like the Keukenhof Gardens visit and biking.
Day three gets you to Wessels, where you visit an open-air museum and enjoy cruising along the river.
Extraordinary experiences on the other stops include:
Koblenz, where you visit castles and see the Lorelei rock
Strasbourg, where you can visit the city and later watch it atop the cathedral
Dusseldorf, where you encounter the Deutsches Eck
Aboard the MS Douce France, you indulge in dancing, watching live performances, gaming, and more. Besides, there are drinks and meals to keep you sated and wanting more.
What Is the Prettiest Part of the Rhine River?
There are many attractions along the Rhine River, including:
Ehrenbreitstein Fortress
Drachenburg Castle
Marksburg Castle
Rheinfels Castle
Regardless, our most favorite is the Rheinstein Castle.
Initially thought of as a failed project, the partially done castle came into the possession of Prussia's Prince Frederick, who saw to its completion.
This castle is truly magnificent with its high towers, turrets, and beautiful gardens.
We recommend taking a tour through the castle grounds as they have some fantastic views overlooking the Rhine River.
What we love most is that the castle now includes a hotel and restaurant.
So, besides touring the place, you can stop by for a treat of Roman cuisines as you take in the river below.
What Is There to Do on a Rhine River Cruise?
There are many activities to do on a Rhine river cruise. If you like shopping or sightseeing, there are plenty of options available.
You could visit Cologne Cathedral, which was built over 1,000 years ago.
Or if you prefer something with a little less history, you might enjoy visiting one of Germany's modern art museums, such as the Museum Ludwig.
There are several parks located near the Rhine River where you can go hiking or biking for those who love nature.
Aboard water vessels, there are various exciting activities. You can enjoy watching the scenery unfold as you cruise up or down the river.
Still, it would be nice to see more wildlife while aboard these boats.
The fantastic sights allow you to take pictures and capture memories of your trip.
What's more?
There are luxury boats on the river that contain extras like swimming pools. So, if the heat is too much, you can soak in their refreshing waters.
If you get bored watching the surroundings, some boats offer large screens that are perfect for watching a movie.
Frequently Asked Questions
What Is the Best Time of Year to Take a Rhine River Cruise?
The best time to take a Rhine River Cruise is during spring and fall. The weather is milder, and you'll also have fewer crowds on board.
If you want to see more wildlife along your cruise route, then summertime would be better.
Are River Cruises Operating on the Rhine?
Most river cruises operating the Rhine are back in business. Even so, several river cruise companies on the Rhine paused work because of the corona pandemic.
Thankfully, cruises are vibrant again with some companies even adding extra services to make up for lost revenue.
So, while you may be fewer and observing safety protocols, you won't lack many Rhine River cruises to pick from. Besides, being fewer also means you'll get the best out of the trip.
What Do You Wear on a Rhine River Cruise?
You wear anything that you like on a Rhine River cruise, provided it suits the weather. Put on comfortable clothes, so you're not too hot or cold.
It's important to dress appropriately, though, especially if it's an outdoor activity. That said, you don't need anything special when going out on a Rhine River cruise.
How Much Does A Rhine River Cruise Cost?
Often, a Rhine River cruise costs over $2,000 when vacationing for multiple days. Nonetheless, prices vary depending on what type of vessel you choose and the number of days.
Some boats cost around $300 per person for a few hours, whereas others go over $5,000. Prices usually include all meals, drinks, entertainment, and other amenities.
Is it Safe to Go on a River Cruise on the Rhine?
It is safe to go on a river cruise on the Rhine, and hardly do you ever experience an accident.
Besides, cruise vessels usually have life jackets, first aid kits, and more in case of an incident.
In fact, according to some, it is way safer to cruise the Rhine River than to take an international flight.
We believe it's of utmost importance for your cruise to be as comfortable as possible and with quality amenities.
That is why our best Rhine River cruises provide you with the most luxurious experience onboard while still being affordable.
Which of these cruises can't you wait to try next? Despite your selection, a good time awaits.