The pleasure of living on a boat in some of the most exotic places on the planet is an experience with its own kind of thrill.
And if living onboard a boat were as inexpensive as living on land, there's no doubt budding nature explorers would jump straight to it.
If you think about it, living on a boat takes you away from the distractions of normal living and in a space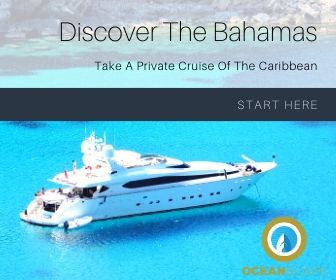 where you can spend quality time either on your own or with your loved ones.
There are some of the best places around the world where you can live on the boat,
while making journeys from the east to the west coast and you just might wish to live on sea forever.
In this guide, we look at 6 of the most exotic places around the world where you can live in on your boat if you already have one.
Let's have a look, shall we?
Best Place to Live on a Boat in the World
Here are the 6, and in our eyes the most exotic, best place to live on a boat in the world:
1. Mazatlán, Mexico
Mazatlán offers a large waterway from 150 to 1,000 yards inlands from the ocean and more than a mile long and its 428 slips can hold boats up to 120 feet long.
For those that prefer onboard cooking fresh vegetables and daily fish deliveries, Mazatlán is the place to be.
There are even attractive waterfront projects in the region, and they include a 27-hole golf course, condominium, family houses and marina space.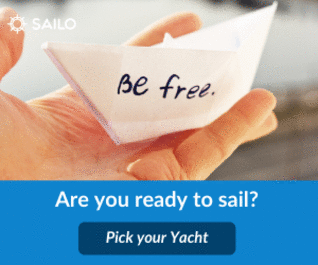 There's Wi-Fi, gas docks, supermarkets, a social area, laundry services and rest rooms, and the Golden Zone is a walk from the marina district.
When not boating at Mazatlán, you can sit along the beach and watch other sailors do their thing.
Related: Used liveaboard boats for sale
2. The Green Islands
Built on Agios Lazaros peninsula's hillside, the Green Islands is the one of the best places in Greece where you can anchor your boat.
There's a gym for those who want to keep fit, heated pools for swimmers, steam rooms, a studio and stone residence at a stone throw distance.
There is an open-air kitchen that will expose you to the beautiful view of Delos.
Psarou and Santa Marina Beaches are close by, so whenever you want to enjoy the sun you can hit either of the beaches.
You can even stop over at Athens in Mykonos Town for archeological exploration.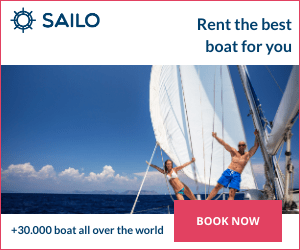 3. Lagos, Portugal
Lagos, Portugal is the sunniest spot in Europe, a good place for those who want to live aboard a boat in a place where the sun shines 320 days each year.
Marina de Lagos is located about 200 yards from commercial center. From the commercial centers, you will find supermarkets, restaurants, bars and shops.
Some of the services offered in the area include laundry, showers, Wi-Fi, drivers and rest rooms.
There are 462 slips that can accommodate boats 98 feet long.
The sandy beach is 200 yards from this location, the area around the beautiful sandy beach is so calm and the water is clear.
Read: Rules on a cruise ship
4. Miami, USA
Things are a bit different with the Miami and Miami Beach because it's an area where boat cruising isn't allowed.
However, it's still an attractive place to live on a boat because it allows free anchorage.
Some free anchorage places are close to the city, next to tall buildings worth billions.
Although anchoring is free in some areas, spending time on the sandy beaches isn't free.
If you don't like the idea of sunbathing on the Miami Beach then you can head to small islands like the Boca Chita.
There's music to listen to and a lot of fun to have, but you do have to bring some bug sprays along.
5. Costa Smeralda, Italy
Costa Smeralda is well known because of Prince Aga Khan IV who sailed past it in 1959.
This brought about the creation of a paradise around the Emerald Coast, which lures people from all over the world.
The Rock formation of Capo Testa shaped by winds from the sea can be your favorite attraction.
The sunset view is fine for sizzling nightlife in clubs, discos and dinning in restaurants of Porto Rotondo and Cervo.
Read: Best sailboat for beginners
6. Cape Town, South Africa
From Cape Town, you see everything from the white sharks to the fantastic mountains. You can also enjoy the sun from the beach together with locals.
There is a national park nearby called Kruger.
So whenever you are out of your boat, you can take a tour to the park and spend some of your quality time taking pictures.
You will find elephant, lions, lions, giraffes, and snakes an amazing attraction.
What are some benefits of living aboard a sailboat?
If you have never lived on a boat, then you might never realize the benefits of being in one in the first place, and that mean you're possibility missing out a lot. 
To begin with, life on a boat is both cheap and simple. Unlike a home on the mainland,
a home on a boat won't encourage the hording of junkies because you only find space for bare necessities.
Living on a boat is also more secure. Marinas are not only for your security.
They also have guards and CCTV cameras to survey and ensure the area is safe for every onboard resident.
In case of natural disaster like the Tornado, you can relocate your boat to a safer place, which is something impossible to do with an apartment. 
With a boat, you can locate to points that are quiet for your peace of mind. You can get away from party monsters who like noise and just have a moment for yourself.
Read: Best beginner sailboat with cabin
Frequently Asked Questions about Living on a Boat
What type of boat is best to live on?
Catamarans are the best boats to on because they are stable even on rough water. They are also spacious and therefore great for living on full time.
Is it Cheaper to live on a Boat?
It is cheaper to live on a boat than on a mainland house. With around $6,000 each year, you can manage to live onboard on a boat and do just fine.
Can you claim benefits if you live on a boat?
You are legible to claim a housing benefit if you are a narrow boat user and it is in your main residence. You can request benefits for aspects like license fee and rent. You can also impose mooring charges if you're renting your home.
Why do People Choose to Live in Sailboats?
Living on a boat will keep you away from the noisy cities, surveillance cameras, and crude people. It's an option to consider if you need more privacy. Some people also prefer to live on sailboats because the marina areas are tightly secured.
Read: Royal Caribbean adventure ocean age groups
There are no hard rules on where you can live in on a boat.
Provided you understand the necessary requirements or the rules set for a place you choose to live,
you should be good to get started with exploring different regions around the world that land and air transport simply can't access.