The company and vessel you choose immensely determine whether you'll have a superb experience or otherwise.
Therefore, you need extensive research, especially when selecting a cruise on a flooded market like the Mississippi cruise.
Luckily, we scouted hundreds of cruises to provide you with the best Mississippi river cruises.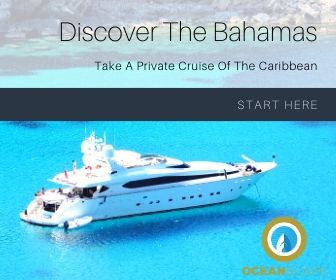 The best Mississippi river cruises are by the American Queen Steamboat Company, besides various competitors.
That said, the average cost of a Mississippi River cruise is about $2,400 per individual for a nine-day voyage.
But most Mississippi River cruises are so expensive due to quality services.
Best Mississippi River Cruises
Although flooded with numerous fantastic cruise options, there are a few that go the extra mile. Take your pick from the all-inclusive list below.
What Is the Highest-Rated River Cruise Line?
Based on August 2020, Viking River cruises boast the most adoration in the USA at 97.37%.
But as we wait for this world-leader cruise line to grace the Mississippi waters, there are various top-notch options of equal appeal.
Closely giving the Vikings a run for their money is the American Queen Steamboat Company, with an acceptance rate only under 2% from the former's.
Some enthusiastic customers point out that you haven't really enjoyed the Mississippi experience until you get aboard one of the AQSC paddle wheelers.
First off is the American Queen, the largest steamboat you can catch a ride on.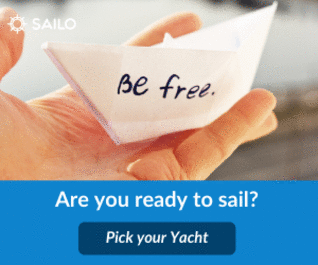 Indeed, she's as monstrous as the river itself, treating you to spectacular services as you delight your eyes with the river's views.
Aboard the American Queen, there is a bit of everything.
So, when you get bored watching fish diving in and out of the water or the greens ashore, stride to the top deck and cool off in the pool.
No worries if you don't know how to swim. You can treat yourself to a floater or do some squats at the adjacent fitness center.
Devour some tasty stakes and relax with a drink at the river grill and bar on the deck underneath.
But if you prefer coffee and something savory, the cafe has many things you may find most welcoming.
1. Memphis to New Orleans or Reverse
Enough about the extras, one of the most exciting cruises aboard the American Queen is the New Orleans to Memphis Tour or vice versa.
What we like most is you get to visit many cities along the way. It's an eight or nine-day tour, filled with much activity to keep you thoroughly entertained.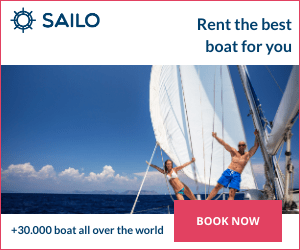 The getaway begins with a hotel stay in Memphis or New Orleans.
For example, in New Orleans, the staff can acquaint you with the French influences in the city and what to expect on your journey.
Additionally, you get to treat yourself to tasty cuisines, music, and rich culture.
The ship has large windows in the card rooms and library. They are inviting enough to enjoy a book as you steal a few glances at the river and the greenery to break the monotony.
With lots of chairs on the deck, there is enough space to take in the views as you go through cities like Louisiana and Nottoway.
Although the staff outdoes themselves to ensure customer satisfaction, there are a few things you may not admire.
Some didn't like the dining services on past voyages, terming them as disorganized and somewhat discriminatory. Thankfully, the food tastes terrific.
Pricing begins at $2,599, excluding other expenses like port fees and taxes.
2. New Orleans Round Trip
Are nine days too many to spare? Then the 5 day Mississippi river cruises from New Orleans may be worth a try.
If you get a week to relax from work, this is a remarkable journey to go. Plus, you have a day or two to wallow in the afterglow as you get ready to resume work.
Before the cruise, you can opt for the Four Seasons Hotel package or a New Orleans Pre-Cruise Hotel stay.
Indeed, the flexibility is enticing, allowing you to decide what mood to begin your journey.
The furthest the journey goes is Baton Rouge, where you should be visiting on your third day.
Along the way, you get to pass Oak Alley and Houmas House, superb vacation stops within Los Angeles.
In fact, one of the best moments during this cruise is the visit to the Houmas House.
The Sugar Palace's artworks and architecture are great reasons to try this voyage if you love antiquity.
Moreover, the place is beautiful, filled with purple, red, and white tulips, oak trees, and ponds.
Best river cruises in USA and Canada
The Louisiana State Museum is another exciting location you'll visit to get a glimpse into the past.
On the same day, you get to tour Baton Rouge and enjoy some of the thrills the city has to offer.
If you wonder what ship you'll be on, it's the massive Queen of the Mississippi.
Prices for this ride begin from $2,215 per person. However, sometimes the price may start from as high as $2,540.
So, unless you really want to visit these specific locations, consider adding the $49 bill and enjoy four extra days between New Orleans and Memphis on the American Queen.
3. New Orleans to St. Paul
What will you be doing next summer? It may be the perfect time to kickstart the summer vacation with an extended outing down the Mississippi.
Can you imagine leaving your home behind for 22 days? Indeed, it's a long time, enough to give you a hard time readjusting to the norm, but spectacularly.
With such a long time to relax, you probably want more control over how your journey should turn out.
That is why we love this cruise as you get to select from three different vessels:
The petite: America
The vast: American Melody
The most elegant: American Symphony
Like many other cruise lines, you begin with a packaged hotel stay. With this deal, you get time to explore the city, making it convenient for non-New Orleans travelers.
Just remember to book for hotel space at least a month before departure.
This tour has everything you get to enjoy with the New Orleans round-trip tour aboard the Queen of Mississippi. It begins with getting to know more about New Orleans.
But unlike the former, you arrive at Baton Rouge on day four since you visit Oak Alley as an added location.
Some other notable stops include Natchez, Vicksburg, Greenville, Memphis, and St. Louis.
On the flip side, the fitness and recreation provision tends to be average. Plus, serving at the dining area is a bit below standard, although the staff is hardworking and hospitable.
That said, even most of those who may not like the cruise much agree that the menu selections are superb. According to one, "every meal was outstanding."
4. Minneapolis to New Orleans
The American Queen Steamboat Company has many exciting cruises, and here is another one if you like an extended vacation.
The Minneapolis to New Orlean cruise is a 16-day cruise passing through many enticing sights with impressive stops along the way.
Also, you can choose from their luxury Mississippi river cruises.
If you like as much company as possible, get a spot on the vast American Queen. Alternatively, go for the American Duchess, a ship that boasts ceiling-to-bottom loft windows.
But, if you wish to enjoy these delights at the best value for your money, the American Countess is your ship.
Some of the most eye-catching views early on this cruise are the limestone river bluffs in Winona and the Minnesota Marine Art Museum.
Next are the La Crosse statues and old architecture for a touch of nostalgia.
Best river boat cruises in USA
Other alluring inclusions along the way include:
The Grant home visit in Dubuque
John Deere Pavilion and Cinnamon Ridge Farms for a look into agricultural geniuses
Theatre and music, including 20th century-style radio skits
The site for the Siege of Vicksburg and more
Which Is the Cleanest Cruise Line?
Viking Ocean Cruises are taking the cruise world by storm as they top the list in terms of cleanliness.
Undoubtedly, many voyagers are anxiously waiting to see this cruise line hit the Mississippi.
Meanwhile, many cruise companies have meticulous cruise ships and riverboats journeying on the Mississippi.
With a 98.0 score based on CDC inspections, Celebrity Cruises are only a mere 0.4 away from the top spot.
Therefore, if you want to cruise the Mississippi on the cleanest available vessels, a 1 day Mississippi river boat cruise on Celebrity vessels is your go-to option.
From only $84, you get to enjoy three or four hours cruising along the Mississippi.
Their most affordable boat ride deal is the Louisiana Swamp Tour. If you like alligators, this tour is the time to spot some.
Moreover, you get to see various animals and vegetation and learn old pirating stories from an entertaining native guide.
At $119, you can hop onto the Natchez paddle-steamer for the Natchez Steamboat cruise.
Besides the three incredible relaxation hours, we love that you also get to enjoy lunch onboard. Not to mention, there are several delicacies to keep your mouth watering.
Still, you can spice up the excursion by booking the Creole Queen Jazz Cruise.
Great river viewing spots, a full stomach, and an unforgettable musical experience is the perfect remedy for a boring weekend.
Unfortunately, this is the shortest cruise, lasting a little under three hours.
Why Are Mississippi River Cruises So Expensive?
Mississippi cruise lines are expensive because of various reasons. Firstly, they have to pay for a lot of insurance and other costs associated with running their boats.
The river itself has many hazards, including rocks, trees, barges, bridges, etc., which can cause damage or even sink your boat if you aren't careful.
1. Docking Fee
Another thing about the Mississippi River is that it's vast, making navigation difficult at times.
This means that there are more stops along the way than in smaller rivers like Saint Lawrence. In turn, they pay more docking expenses.
2. Crew Wages
Crewing costs also hike the prices on Mississippi river cruises, as with other river cruises. Did you know that river cruises tend to pay their crew better than their ocean counterparts?
There are guides to elaborate on what you see to make the trip more enticing and ensure customer retainment and referrals.
Moreover, there is the food and drinks delivery team, which also have to get their wages.
Best Danube river cruises Budapest
3. Meals
The food and drinks also cost money. In fact, food acquisition inland tends to be more expensive than at the ocean or seaports.
So, if you don't want to bring your snacks as you enjoy your cruise, you have to spend more. Remember, this is impossible if you don't want the short Mississippi river cruises.
4. Fuel
Additionally, fuel costs add to the mix. You may think that fuel isn't much of a cost than other expenses, but remember that every mile you travel burns up some gas.
5. Entertainment
If you are not on a few-hour cruise, you'd probably need some entertainment beyond sightseeing.
Most people on multi-day cruises enjoy going to shows and movies aboard ships.
Although there may be minor entertainment options, providing them means you have to spend more to relish these luxuries.
6. Safety
Next, cruises, irrespective of their location, require safety measures.
Cruise lines need to get things like life jackets, fire extinguishers, and first aid supplies to enhance passenger's safety.
The more secure your cruise is, the more likely the price is higher.
What Is the Average Cost of a Mississippi River Cruise?
You'll spend around $2,400 per individual for a nine-day tour on a Mississippi River cruise.
Nonetheless, the price ranges from around $500 to $5,000, depending on the length of the journey.
For example, a 2-day cruise may cost $500, whereas a 10-day cruise would likely cost over $3000.
However, prices fluctuate based on factors such as the accommodation type, whether or not you want airfare included, and the size of the ship.
Here is a detailed look into the factors affecting the cost of boarding a river cruise.
a) The Cruise Type
The ship or boat determines the amenities offered, including dining venues, lounges, spas, fitness centers, swimming pools, deck space, staterooms, cabins, and more.
These features are available on both large and smaller vessels.
However, smaller boats tend to offer fewer facilities than larger ones. So, you are likely to spend more on a larger vessel.
b) Trip Duration
How many nights does the cruise last? You ask. Typically, shorter cruises are cheaper than longer ones.
For instance, a 3-day Mississippi river boat cruise might cost half or less as much as one lasting 9 days.
c) Accommodations
What kind of accommodation do you prefer? Do you want an inside cabin or an outside room? If you opt for a balcony room, then expect to pay more.
On the other hand, if you choose an interior room, you'll save money. In fact, expect to spend around a third more as much as you would if you opt for an interior room.
It's your choice whether you want to enjoy the river's views at any time with little effort or you can save the extra cash at the cost of a bit of inconvenience.
d) Airfares
Are they included in the package? Some packages include flights while others don't.
Remember, you can book separate tickets at discounted rates. So, it may be best to check prices first before opting for a package that includes airfare.
e) Food & Beverages
Does the cruise line provide meals? Or will you have to buy your food? Meal availability affects how much you're spending each night onboard.
Snacks available on cruises tend to be a bit pricier. So, if you are on the cruise for a few hours, it's best to get your snack.
f) Entertainment
Will you watch live performances, attend lectures, play games, or take part in activities? These things all come at additional costs. 
Hence, the more luxurious your cruise, the more you pay.
g) Seasonality
Cruising depends heavily on weather conditions. There's less activity during the winter months because people don't like being outside when temperatures drop below freezing.
On the other hand, summertime tends to bring higher numbers of tourists due to warmer climates.
Conversely, cruise prices tend to hike during summer and be lower in winter.
During the cold months, many cruise lines discount their fares to entice individuals to take up empty cabins.
h) Taxes
There are taxes levied by most countries when booking a cruise. Additionally, some states levy sales tax.
Because of this, cruises have to increase their costs to ensure they still end up with a profit after taxation, conducting routine maintenance, and paying the crew.
i) Other services
Is there anything else you need during your stay? You could purchase souvenirs, spa treatments, tours, shore excursions, and more.
But, the more things you want to get out of the trip, the more you will incur.
How Do I Find Cheap Mississippi River Cruises?
Finding affordable Mississippi River cruises isn't tricky. You just need to know where to look. Below are some tips to help you save money.
Firstly, book early. The earlier you book, the less expensive your fare is likely to be. If you wait until the last minute, you may pay more than someone who booked months ago.
Another trick is to choose smaller boats. Smaller vessels tend to offer better value because there aren't as many passengers crammed into them.
Plus, they have fewer amenities, which means there are fewer things to pay for.
Even so, bring snacks with you. Avoid relying solely on the dining room menu if you don't want your favorite guilty pleasures at exorbitant prices.
So, if you are only unwinding for the evening, getting food from your cruise isn't ideal on a budget.
Take advantage of free activities. During port visits, look for opportunities to participate in fun activities without spending additional cash. 
Also, consider private Mississippi river cruises. It may not seem like the cheapest thing, but in the long run, it may be.
If you prefer having your personal tour guide, this option allows you to choose which stops you visit along the way.
Otherwise, taking several cheap cruises to visit all the places you want may end up being expensive.
Finally, ask about discounts. Check online for discount codes offered by various websites. Discounts extend to souvenirs. So, check for deals as you shop around.
Frequently Asked Questions
What Is the Best Time to Cruise the Mississippi River?
The best time to cruise the Mississippi depends on the kind of experience you want. For example, if you'd instead relax and unwind, then maybe springtime would be better for you.
However, if you prefer adventure and excitement, then fall is probably the best time to visit.
That said, picking the best time to cruise the Mississippi also comes down to your location as the river is quite extensive.
For instance, some sections have an increased flooding likelihood during spring.
If you plan to cruise during summer, go for the upper region. Winter cruising is better in the hotter lower section.
How Much Does it Cost to Ride the Mississippi Queen?
Costs begin from $2,599 per person to ride the Mississippi Queen. However, prices vary greatly depending on where you're traveling and which cabin you want.
Certain areas charge higher rates due to their popularity. For instance, New Orleans is one of the most popular destinations for people looking to take a cruise.
As a result, its fares tend to be higher than other regions.
How Much Does it Cost to Ride the Riverboat in New Orleans?
It costs around $36 to $80 to ride the riverboat in New Orleans. Prices depend on how early you book and whether or not you get a balcony seat.
Moreover, age impacts the price you pay. Children under six typically cruise for free in many riverboats unless you want to get them lunch on your ride.
We believe you are eyeing a few of our best Mississippi river cruises with our detailed guide to inform your next vacation.
Remember, the cost of a cruise varies according to several factors, as highlighted. Therefore, it pays to make a wise financial choice while still enjoying the best getaway.